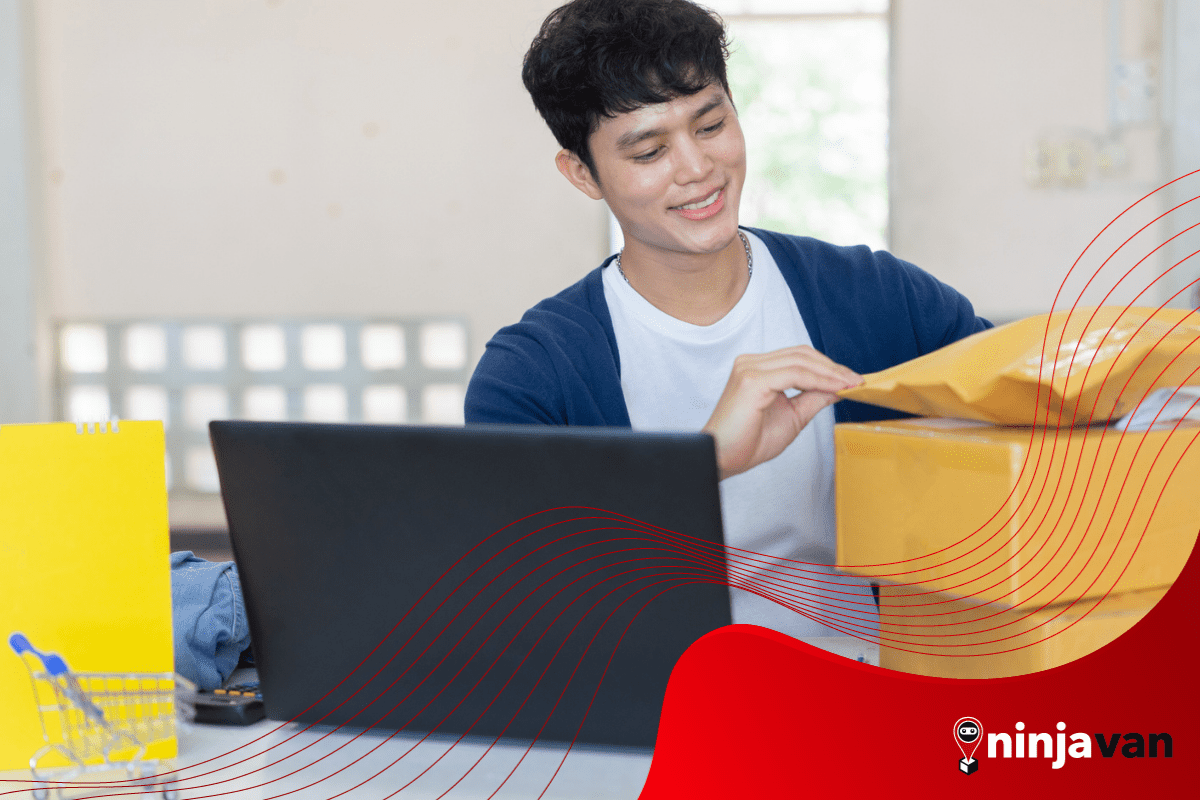 7 Online Business Ideas You Can Start with PH100K
A small capital should not stop you from starting your online business, all it takes is the right idea.
Bes, times are hard, mostly because of the pandemic.
Yes, Filipinos are resilient. But resilience won't pay for your bills *side-eyes Meralco bill*. Maybe your milk tea addiction is hurting your wallet. Or maybe your weekly appointment with kuya NinjaVan rider has finally forced you to take a pair of scissors to your credit card
What you need is a side hustle; or some online business ideas, perhaps?
COVID-19 has been brutal on the Philippine economy, but it has led to an upswell of support for local small businesses. At the height of the pandemic, the national government revived the Buy Local, Go Lokal program, a nationwide campaign that taps into the bayanihan spirit and calls on Filipinos to buy local products and save local jobs.
The effort builds on the momentum generated by projects like Go Lokal!, a market access platform for micro, small, and medium enterprises (MSMEs) led by the Department of Trade and Industry (DTI) that connects local entrepreneurs with select retail partners and online marketplaces like Shopinas, Lazada, and Shopee.
Meanwhile, micro-entrepreneurs have banded together, Avengers Endgame style, to create organic Facebook groups like BF HomeSarap — a hub for food sellers in the neighborhood of BF Homes Parañaque. The idea spawned similar Facebook groups in different parts of the country, such as Let's Eat Bai in Cebu and Kaon Ta, Iloilo in Iloilo.
With lockdown protocols limiting movement and forcing brick-and-mortar establishments to scale back their operations, savvy entrepreneurs took to social media and ecommerce to offer their products and services.
True enough, DTI Secretary Ramon Lopez notes that the number of online retail businesses grew from 70% in 2019 to 80.2% in 2021.
This, paired with strong consumer support for local businesses, provides an opportunity to turn small business ideas to life and launch an online enterprise.
Sure, you're probably thinking, "Online selling na naman?" But stop rolling your eyes for a second and read on.
Online business ideas for Pinoys
What kind of online business can you start these days, and what should your starting capital be?
Let's start with the second part of that question. Ph100,000 is a nice round number but it's also a practical figure that some Filipinos can set aside for a business venture without putting their entire financial health at risk.
In other words, it's a fair bit of money, but you won't have to sell a kidney if your little business goes bust.
As for online business ideas, we've put together seven suggestions you can explore, based on recent consumer trends and Pinoy shopping preferences.
1. Offer hard-to-find cosmetics and #selfcare products
Global demand for luxury beauty products declined in 2020.
Bain & Company reports that luxury beauty purchases plummeted by 20% compared to 2019 sales, largely due to the shutdown of travel retail and specialized stores.
However, there are bright spots in this segment that Pinoy entrepreneurs would be wise to pay attention to.
Vogue notes that while demand for premium makeup took a beating, sales of hair care products, particularly those designed for at-home application, surged amid lockdown. If you dyed your hair at home, congrats — you helped hair care companies survive.
Bain & Company also points out that skincare products performed better than fragrances.
These trends also extend to the Philippines. As customers shy away from hair salons and beauty bars, Filipinos have had no choice but to make do with #selfcare at home.
This presents an opportunity for you to sell relatively affordable self-care essentials, such as home facial kits, face masks, exfoliants, toners, anti-acne creams, and more.
Because you only have a capital of Ph100K, we recommend starting small or hedging your bets with an assortment of affordable but hard-to-find beauty products.
You can use a service like Ninja Direct, which consolidates suppliers and brands from different countries in one platform, to source hard-to-find items overseas and have them shipped to your location.
2. Specialize in sustainable lifestyle products
Whether it's because of all the yoga people are doing at home or the weekly round of news about climate change, the pandemic has been a watershed moment for sustainability, particularly in the fashion industry.
Pinoy consumers are conscious of the importance of sustainability. According to new research by IAB SEA+India and the Carousell Media Group, 99% of Filipino millennials believe buying pre-owned items is more sustainable. That really shouldn't be surprising — Pinoys have been into ukay-ukay since the 90s.
Does that mean you should sell ukay-ukay finds online? You could, but the market for "pre-loved" fashion is already saturated with sellers on Instagram, Carousell, and Facebook Marketplace. You could beat them with slick marketing (and by slick, we mean TikTok), but why not try something else, a sustainable business idea with a better niche?
For example, you can launch a white label lifestyle brand and:
Look for suppliers of clothes and apparel made from sustainably-sourced fabric.
Source beauty products that are eco-friendly, vegan, cruelty-free, and made from organic materials.
Brands like Zero Basics are helping lead the wave of sustainability, offering vegan-friendly and all-organic personal care products in zero-waste packaging.
As with any white label business, the trick is to find reliable suppliers with products at a practical price point. Fortunately, Southeast Asia is home to many garment suppliers. By buying in bulk, you can stay within budget and make a nice profit after marketing your products on social media.
Send samples to micro and nano-influencers — many of them are happy to receive freebies without sponsorship fees.
3. Sell home decor online
With millions of Filipinos forced to stay and work from home, many of us naturally took to making ourselves more comfortable in our safe spaces with do-it-yourself projects and simple home decor upgrades.
According to data consulting firm Store Leads, "home and furniture" became the third-highest category in terms of the number of stores hosted on Shopify in the Philippines. Over 2,000 local brands in the furniture and home furnishings industry use the ecommerce platform to sell goods and services online.
This trend is likely to continue in a post-pandemic world.
Look for unique home decor products that match trends in the furniture and home furnishings segment. For instance, the plantito and plantita trend presents an opportunity to sell plant stands. unique pots and potholders, and other indoor gardening essentials online.
The point isn't to sell the expensive plants. With only Ph100K, your goal should be to source affordable furnishings and quirky bric-a-brac — things that look good on a desk or shelf. Yes, that means they should be Instagrammable.
4. Provide work-from-home essentials
It's no secret that we Pinoys love our gadgets. Whether it's the newest iPhone or the latest social media trend — we live and breathe technology.
However, the pandemic has forced us to realign our love for tech with our most pressing needs. With so many BPO workers and digital nomads stuck at home, work-from-home gadgets and other essentials became all the rage. These products can range from office chairs to smart lamps and cable organizers.
Working from home is likely to stay even after the pandemic, with companies realizing its benefits on keeping the cost low and the workers' mental health.
Our proximity to the rest of Asia will make it easier to import doodads and new gadgets. If you're not sure where to start, have a look at what Kimstore is hawking or what the folks at Yugatech are talking about.
Focus on high-quality peripherals (none of that stuff you'll find everywhere in Greenhills) like Bluetooth headphones, wireless mice, mechanical keyboards — that sort of thing. These are typically more affordable and within reach of someone looking to make impulse decisions.
5. Sell organic and vegan-friendly food
Organic and vegan food can sound like a passing fad in the Philippines, but recent reports say otherwise.
Research shows that a third of Filipino consumers are willing to buy organic food, even if it's 25% more expensive than conventionally-grown food products. The DTI is also calling on local food exporters to produce more plant-based foods to tap into the rapidly growing market for vegan food, which is predicted to be worth US$30 billion by 2027 in Asia-Pacific alone
6. Provide tutorial and e-learning services
Not your typical small business idea, but as one of the few Asian countries that can offer both affordable e-learning services and a surplus of teachers with strong English proficiency, the Philippines is in a unique position to provide online classes.
This explains the large number of offices in the Philippines that hire Filipino teachers to provide English as a Second Language (ESL) classes to students in South Korea and China.
However, you should also look within our borders.
Stay-at-home orders and remote learning have fueled demand for local e-learning services. If you have the skills and background, you can set up a freelance business offering virtual tutorial services for subjects such as Reading, Language, Science, and Mathematics among others.
All you really need for this venture to take off is a reliable Internet connection, a computer (this is where your Ph100K comes in) and a way to find work, whether it's Upwork or your Tita Baby whose son and classmates need a tutor.
7. Sell imported fast-moving consumer goods
For better or worse, Filipinos have long preferred global brands over local ones when it comes to fast-moving consumer goods (FMCG) like toiletries, beverages, chocolates, biscuits, chips, condiments, and more. This explains the popularity of superstores like Landers and S&R, which primarily sell products imported from the US and Australia at competitive prices.
While it will be next to impossible to go head to head with these stores, what you can do is take a more surgical approach.
Pay attention to trending products and look for international sellers that offer cross-border shipping to the Philippines. For example, remember the craze around Aztec Secret Indian Healing Clay and how you could only get it from Healthy Options stores?
Time to bring your online business idea to life
If there's one thing the pandemic has made clear in the Philippines, it's that ecommerce and digital are now at the heart of doing business in the country. Now all you need to do is pick an online business idea, do your homework, and get started.
Ph100,000 may not seem like a lot of money to launch an online business, but the point isn't to go all in. You can keep things small and scale as you learn more about your audience and their reception to your products and services.
Focus on creating a desirable customer experience with a well-researched product and fast shipping with the help of a capable delivery partner.
Featured image by Chainarong Prasertthai via Getty Images