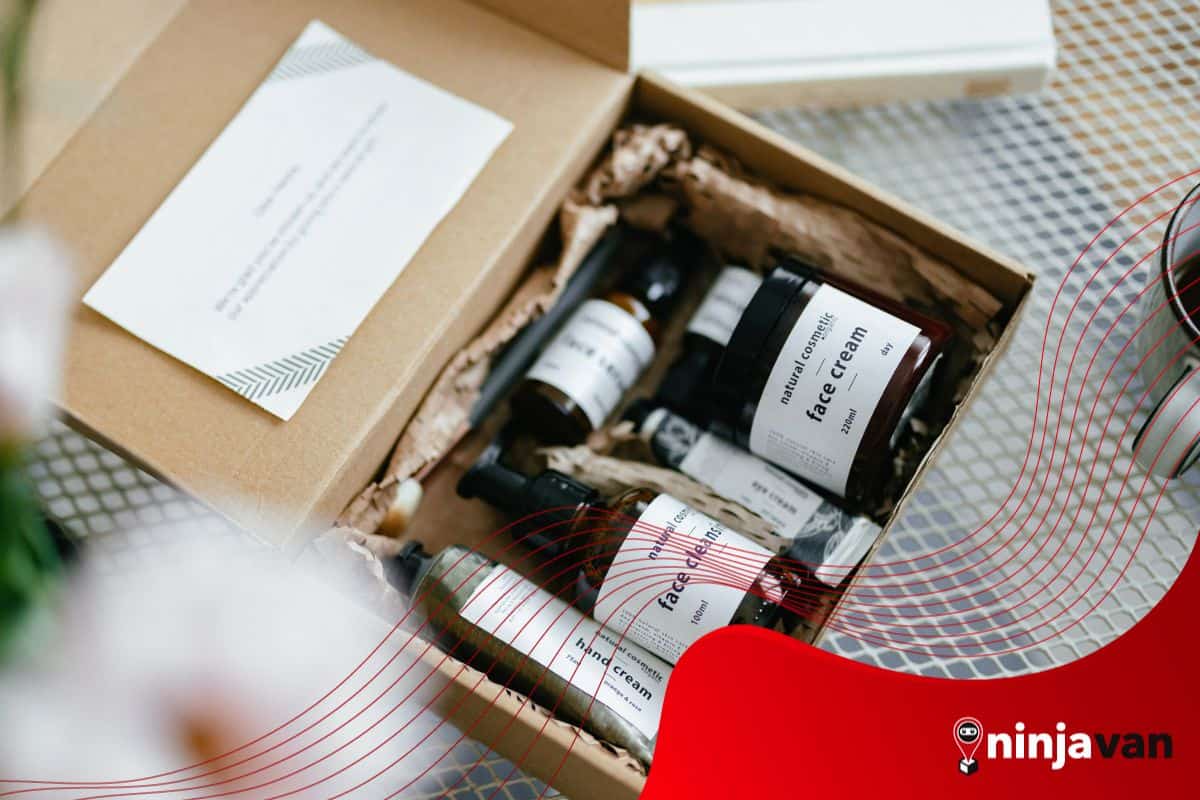 Here's How You Can Make Your Packaging Stand Out
Your product packaging sets you apart from other brands. But how do you start creating a packaging design that stands out?
Staying true to how psychological marketing works, a good product packaging design can help capture the customers' attention. It can pique their interest and leave a lasting impression, because in many things, a good first impression really makes a difference.
Hand in hand with a high-quality product, this combination increases the perceived value of your offering. Even with many competitions on the market, going the extra mile for unique packaging ideas sure sets the product apart.
Additionally, this adds more dimension to a product, giving it more personality that the customers can resonate with.
How to design packaging that stands out
Before jumping into the hows of crafting the best packaging for your products or product label design, let's check first the elements that make a package design stand out.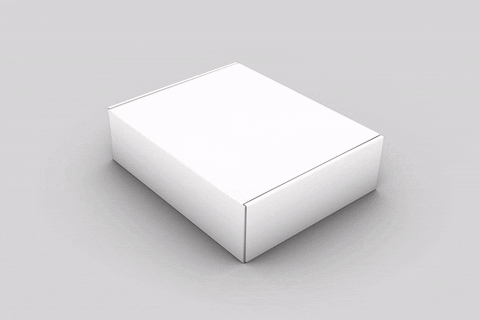 Your Brand personality
Defining a brand's core personality will streamline every aspect of product decision-making. This allows you to conceptualize colors, patterns and even the tone of voice representing your brand best. These can include the smallest details on your product label that make your brand remarkably unique and distinguishable.
Your Target Audience
After defining who your brand is, think about your target audience. Answering the question "Who" will help you develop an effective communication strategy that bridges the brand and the market. This can also gauge if your brand is in sync with your target audience.
Your Product objectives
Besides the brand objectives, it's also important to set directions for each product. This allows you to come up with effective marketing strategies that will not only boost sales but also generate sustainable demand.
What makes good packaging?
Now that we've got the considerations in the clear, let's dive deeper into what makes good packaging.
Below are things you need to pay attention to and make the most of, for the benefit of the brand.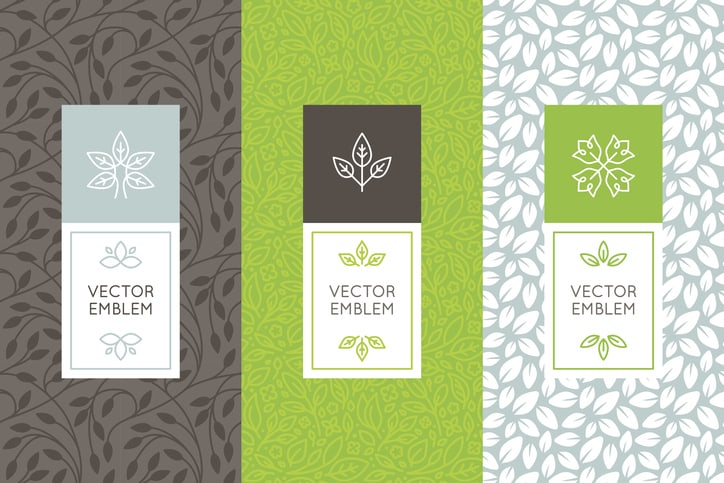 1. Pick your colour palette and style
It's important to understand that colors have psychological meanings. For example, red works best with inciting impulsive purchases and increasing appetite, making it popular with food brands.
Blue communicates trust, security and wisdom, which makes it perfect for banks and digital applications.
There are also other associations to consider. Female-oriented products are often marketed in pink packaging design, while black and blue are used for men-oriented products.
2. Select font combinations
Brands use fonts to associate their personalities. Serif fonts are more conservative and traditional, which signifies authority, culture and class. We also see Sans Serif more often preferred because of its clean and modern design. Meanwhile, Script fonts are elegant and feminine.
Combining a series of fonts can add more dimension to a brand's personality. At the same time, this is also visually pleasing and allows you to emphasise important concepts by playing around with fonts.
3. Materials to use
The packaging should also use materials that will express the brand's personality more. The use of kraft and sustainable recyclable materials is ideal for sustainable packaging. At the same time, sturdy materials with a polished look can communicate luxury.
It's also best to consider who you intend to carry the packaging. This foresight can help you incorporate innovative detailing, such as adding sleeves with a handle, extending a lovely paper bag, or other problem-solving solutions that improve the whole brand experience.
In short, your packaging shouldn't just be beautiful, it should also be functional.
4. Packaging copy and tone of voice
Since we previously emphasised the importance of brand personality and target customers, a thorough definition of these can help you develop a tone of voice that resonates with your audience. Whether using the voice of a trusted friend or a respected authority, branding copy should express information in a familiar voice.
Doing so will help you create impactful copy that's heartfelt and personal to them. Your copy should encourage them to take action without being pushy.
Bonus points for an even more remarkable packaging
If you intend to go further, customize your packaging or parcel when sending them to your online customers. Simple personalizations shouldn't eat up a lot from your budget and create a special connection with your customer.
Some ideas are:
1. A personalized printed handwritten note
Include a short but sweet personal note that expresses how grateful you are to the customer. This breaks the transactional notion between brand and customer, and makes it a personal one.
2. Coupons or reward cards
Designed to drive return transactions, coupons or reward cards can make the customer feel valued. They can use these for repeat purchases, eliminating chances for switching brands.
3. Branded merch such as stickers, note pads, etc.
Great with brand awareness, but customers also can use your merch and become silent advocates of your brand, promoting you to the people around them.
4. Well-designed business cards
Perfect, especially for giftable items, inserting business cards into the packaging introduces the brand to the recipient. This encourages them to connect with you in the future if they want to purchase products similar to yours.
5. Parcel packaging
With the rise of online shopping and delivery, consider adding an extra layer to your product packaging. Sure your logistics partner will provide pouches and boxes, but wrapping your product in well-designed covering adds thoughtfulness from the customer's point of view and also secures the product to arrive in good condition.
Wrapping Up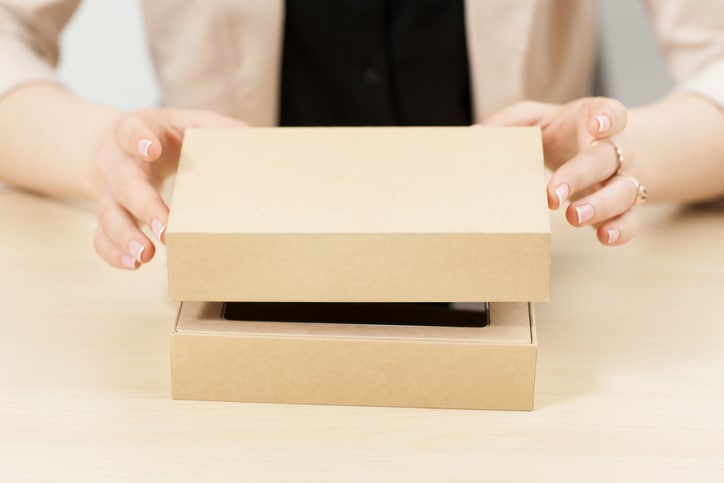 Your product packaging is an extension of your brand. Though it sometimes doesn't get enough attention during the product development, it's important to recognize how much your packaging can improve your products' value and get more love from your customers in the long run.
Featured image by miniseries from Getty Images