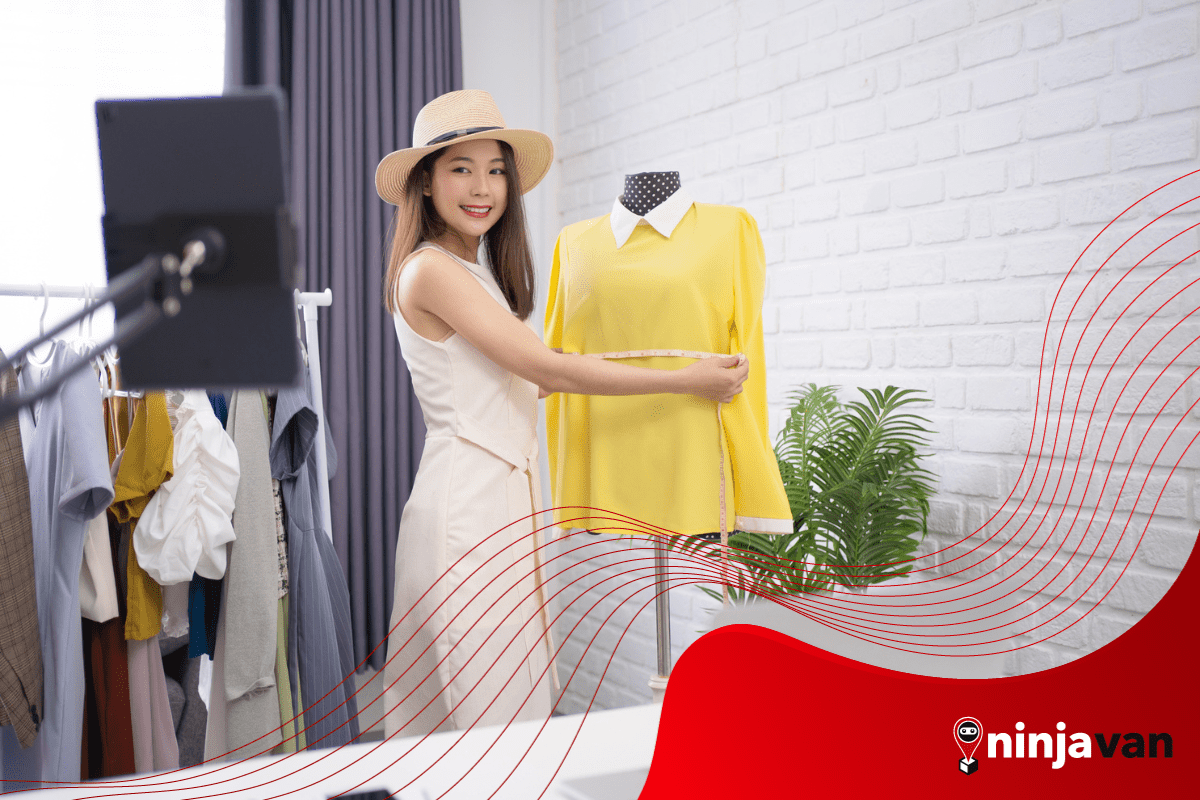 How to Win at Live Selling
Live selling is a great way to promote your business and earn quick sales. But make sure to prep well and do it right.
If you're an online seller and you're not live selling yet, the big question is, "why not?" Eager buyers are waiting, and if you're a fashion and beauty brand, there's even more reason to start right now.
Whether it's through Lazada, Shopee, Facebook, or Instagram, it seems more and more consumers and sellers are getting into live shopping.
The study, conducted by Taiwanese AI startup iKala with about 12,000 consumers and over 1,000 retailers in the Philippines, Singapore, Vietnam, and Thailand, also found that the Philippines had the most number of sellers (60%) tapping live selling.
Filipino customers were also the most frequent live shoppers, spending just 3 to 3.5 days between purchases.
Maybe it's the interactivity that draws customers — the banter, an entertaining host, the speed at which a "hm sis?" is answered. Or perhaps it's the ability to hold the products vicariously through the seller's hands, or the promise of discounts and freebies.
Maybe it's the thrill of saying "mine!" before a hundred (or even several thousand) other viewers can do so, and getting an immediate and utterly gratifying "yours" from the seller.
Whatever it is, ecommerce-savvy Pinoys are loving it.
Ninja Van Study: 47% of Filipino Live Sellers Conduct Daily Sessions
What are they buying? Mainly products related to fashion, beauty, home, health, and hygiene.
iPrice reports that fashion tops the list in the Philippines, enjoying a solid rise in popularity during the pandemic. It was also the top category overall across Thailand, Vietnam, Malaysia, Singapore, and Indonesia.
Demand for beauty, home, health, and hygiene products also spiked, posting triple-digit growth in the last half of 2020, according to Zalora.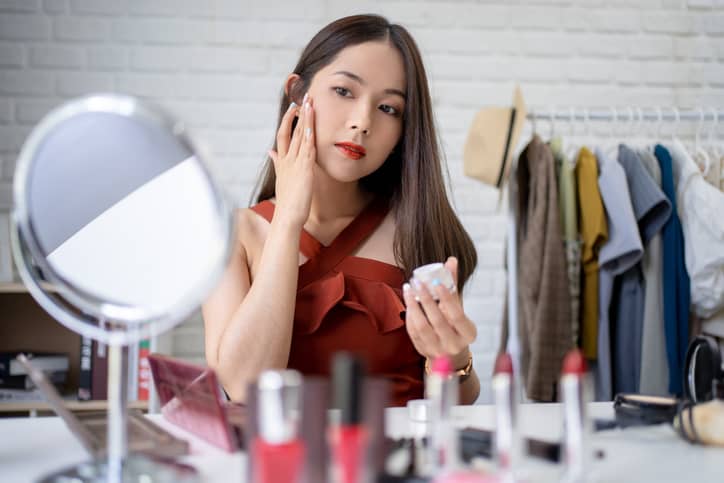 It seems being stuck at home unleashed people's inner Marie Kondo / home makeover expert. The immense popularity of Facebook groups like Home Buddies is proof of this (as of writing, the community has 2.4 million members). Perhaps people also had more time to experiment with makeup and skincare (admit it, you've thought about buying a ring light and starting a beauty vlog, haven't you?). Quite unsurprisingly, health and hygiene were also top-of-mind because of the pandemic.
Who's shopping? Predominantly women. Research by Orami shows that female shoppers outnumber male shoppers four to one. This means that out of every five shoppers, only one is male. Women also contribute the lion's share of household buys (80%) and spend 40% more time browsing online stores than men do.
Clearly, household purchasing decisions rest overwhelmingly in the hands of women.
Live selling platforms
So, how do you start live selling? Before anything else, pick a venue.
#NinjaTip: Watch other sellers' livestreams first to see how the different platforms work and to get a better idea of what goes on in a live sale.
Ecommerce platforms usually have live streaming features, which lets sellers showcase their products, engage with customers directly, and potentially gain more followers in the process. That's why any online sellers would do Lazada or Shopee live selling events when they want to boost their sales.
Meanwhile, some sellers have been successfully using social media for years. For instance, Madel delos Santos, a successful online seller known as "Ledam" by her followers, has been doing Facebook live selling sessions since 2016, and has even hit a high of PHP 1 million in sales in one day.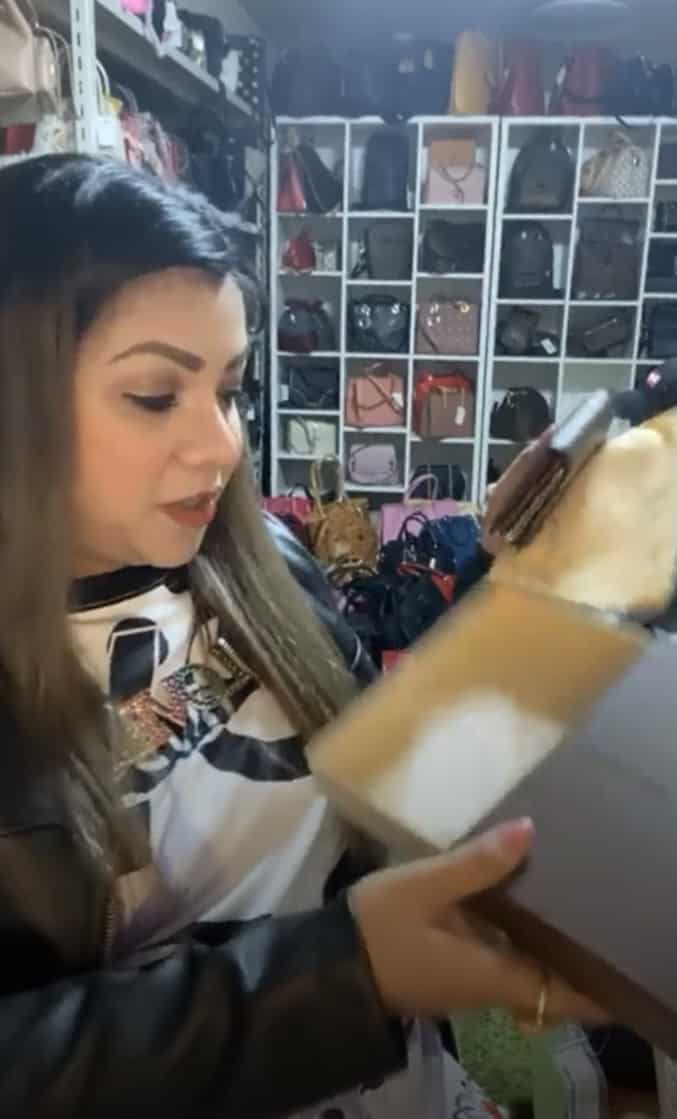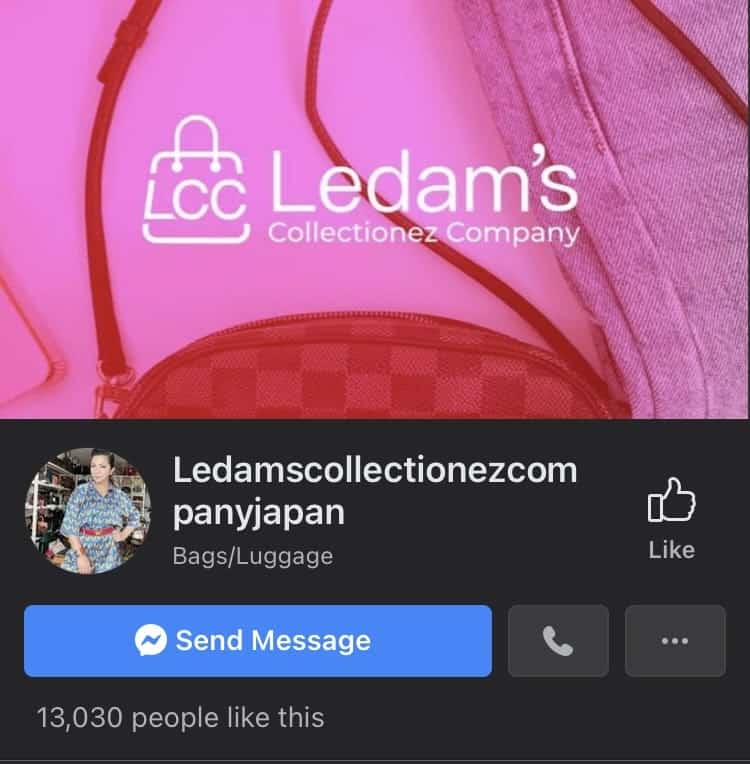 Many new and small online sellers are also capitalizing on TikTok live selling trends, as the platform has now become an ecommerce powerhouse as well. If you don't have a TikTok shop yet, you could be missing out on potential customers and thousands in sales every day.
So you have several platforms for online live selling: marketplaces like Shopee, Facebook and TikTok.
But while the venue may vary, the experience is more or less the same: live selling is a delicate balance between performance, conversation and business transaction.
So ready for your close-up? Here are a few tips to help you get this show on the road.
#NinjaTip: Nalilito ka ba sa dami ng nagma-Mine! during your Facebook Live selling? OtterLive is an app that will automate your manual tasks like capturing mines, inventory management and sending invoices.
1. Pre-prod: the planning and promoting stage
Pick a good time
Know when your customers are most active online and schedule your live selling session then. Take advantage of your selling platform's data analytics to get this insight.
Prepare talking points and practice
As with any performance, the key is preparation and practice. Remember, no backsies, retakes or editing in a post here because it's all live!
#NinjaTip: Prepare a content flow complete with talking points, so you don't end up freezing in front of the camera or saying anything you'll regret later on.
A tech rehearsal is also absolutely necessary to make sure the show runs smoothly on the day itself. Check your mic, camera, lights, props, and the device you'll be running the livestream from.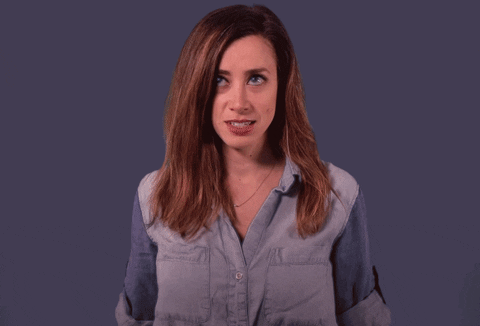 Organize your products
To give the session some structure, line up your products and think about how you'll go from one product to the next.
Try to come up with a coherent sequence. For instance, if you're selling clothes, organize them by size, color, fit or style. If it's bags and wallets, sort them by brand or the type of material they're made of.
Try themed sessions
To make it more interesting, consider having a theme for each livestream.
For instance, in the previously mentioned study, Zalora found that demand in fashion during the pandemic shifted to sports and activewear, loungewear and children's wear.
Make the most of this insight by doing a session for stylish and functional athleisure, a separate one for loungewear and other #PambahayChic items, and another for the little ones.
Zalora also found that customers value sustainability, with more than 60% saying they are willing to pay a premium for sustainable items.
Consider doing a live selling session for products that are sustainably made. This may be particularly useful for sellers of beauty and hygiene products manufactured through earth-friendly means and materials.
Promote it
All this prep will be in vain if nobody knows you plan to go live. Announce the schedule on your social media platforms and give customers a reason to be excited about it.
#NinjaTip: If you're offering discounts, vouchers, or product giveaways, let them know! Everyone loves free stuff.
2. Showtime! What to do during live selling
Pretend you're talking to friends
Live selling is basically like home TV shopping but more interactive. If you're hosting your own livestream (as opposed to hiring someone, such as an influencer, to host it for you), try to really engage with customers. This is a great opportunity to have actual conversations with them.
If you followed our advice and drafted talking points, make sure this acts as a mere guide rather than a script that's set in stone. Reading full sentences out loud from your kodigo may come off as mechanical and unengaging, so avoid doing so and just try to keep it casual and conversational. Throw in a bit of humor if you feel like it.
It may take some time to find your style or "voice" as a live seller, but you'll get the hang of it with enough practice.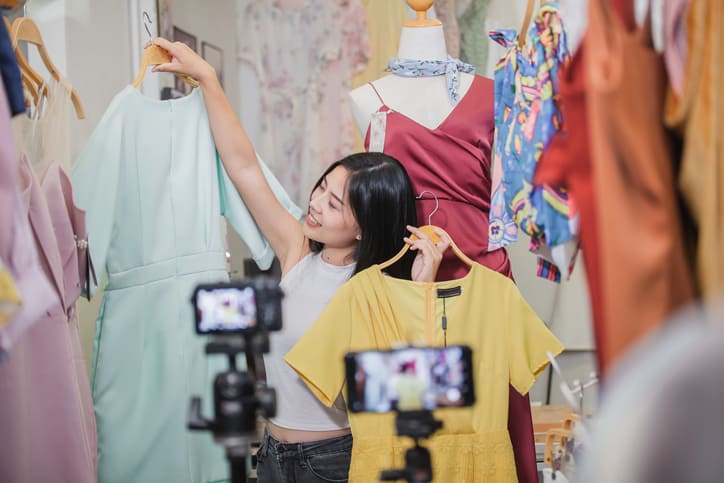 Speak clearly and truthfully
Although it's important to be engaging, this should not come at the expense of transparency. Live selling is probably the closest your customers will get to seeing your products IRL before buying them, so make sure to highlight your products' features as clearly — and honestly — as possible.
#NinjaTip: If there's a flaw or small damage to the item, say so. People will trust you all the more for it; this may even nudge them closer to becoming loyal followers and repeat customers as opposed to just casual livestream viewers.
Ask a friend to help out
If you've decided to do live selling, kudos to you and your serious multitasking skills!
But it's hard to do show-and-tell while monitoring the screen for questions and comments and keeping track of which products had already been bought. If at all possible, make it less stressful on yourself by enlisting the help of a friend to moderate the comments section, or to organize, show and properly label your products.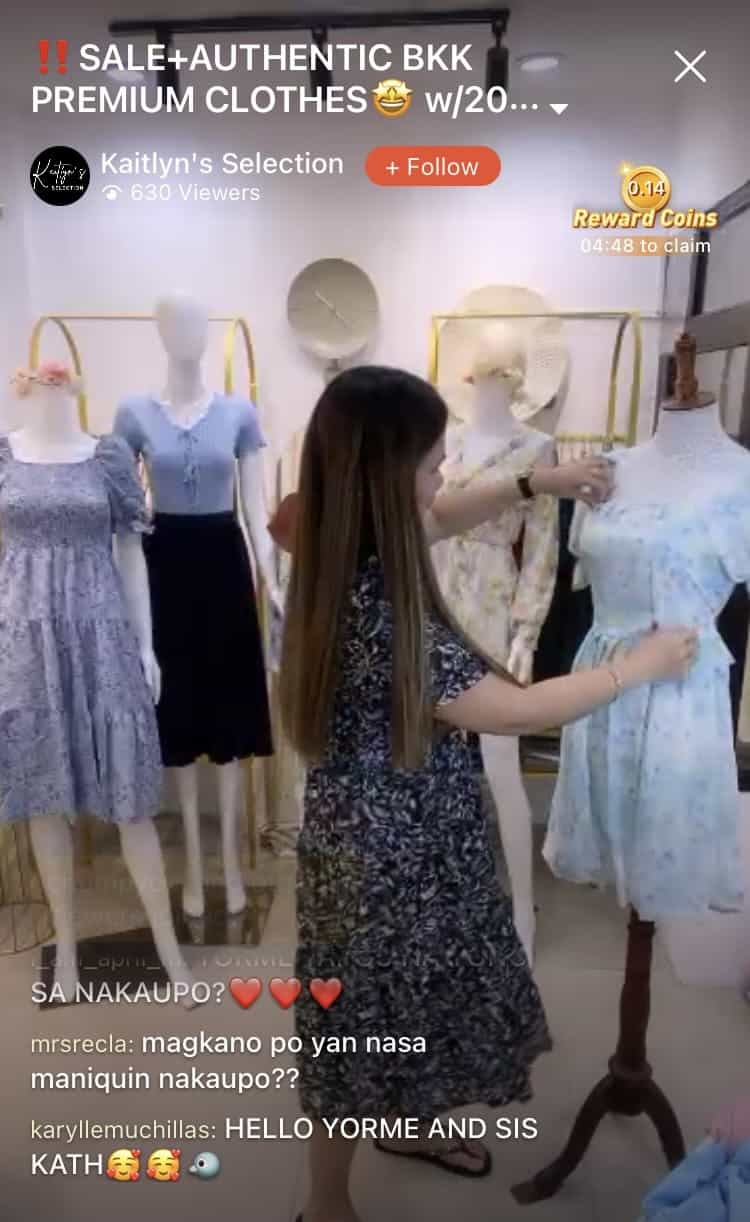 3. Post-prod: what to do after the live selling session
Review your performance
Takedown notes and check your platform's analytics to see how well the session went and use that insight to plan your next one.
Look at demographics, what device they used to watch, where they're located, which portions of the video had good engagement, what kind of questions were asked the most, etc.
Maybe your viewers wanted to see more beauty product demos or more side-by-side comparisons of the different styles of denim jeans you're selling. Perhaps a timeslot in the latter part of the day would've been more convenient for most.
Whatever it is, listen to your viewers, adjust accordingly and keep learning!
Make sure your items are properly packed and shipped on time
Ultimately, none of this matters if your products don't get from point A to B on time and in good condition.
Double-check that you have the correct items going to the right addresses, and make sure to properly pack the products to avoid any damage during delivery. Be prompt about shipping because, when it comes to parcel delivery, fashionably late is just not a thing.
#NinjaTip: To really finish strong, partner with a reliable courier service for your last-mile deliveries. This way, you won't need to worry about the inner workings of ecommerce logistics. Just focus on putting on a great show and leave the last-mile legwork to experienced logistics partners.
Engage your customers and grow your business through live selling
Make the most of this exciting trend by following these live selling winning strategies from pre-prod to post-prod. It takes a lot of preparation, and progress may be sluggish in the beginning.
But, with consistency and a willingness to learn and do better, you'll be turning viewers into customers faster than your competitors can say, "PM sent!"
And for fast and secure delivery of your parcels, ship with Ninja Van to experience hassle-free deliveries!
More live selling tips for you:
What Do Shoppers Love About Live Selling?
How to Sell Products on Facebook Live
8 Tips to Successfully Sell on TikTok