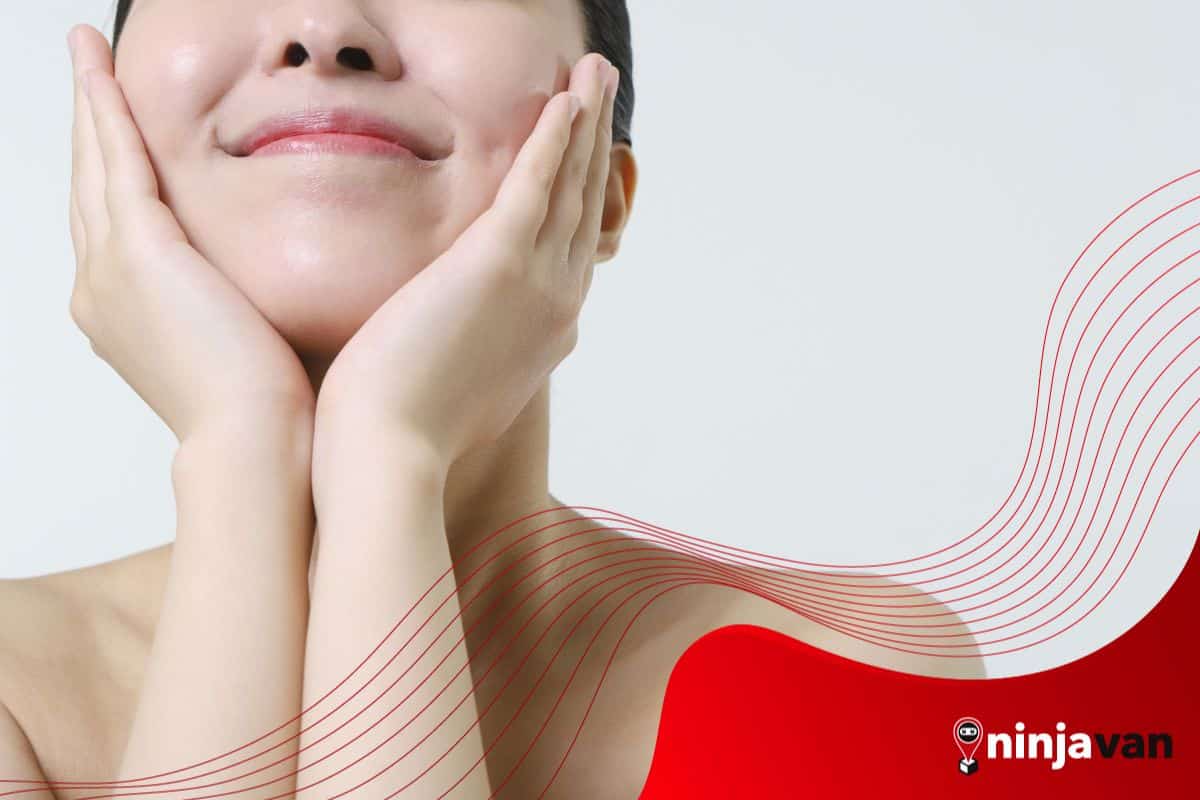 Top Beauty Products to Sell in the Philippines
Beauty products are always popular online. Here are the top products to sell if you want to start an online beauty shop.
Beauty trends are always popular as people try to look like their favorite celebrities or just try to create their own look.
And thanks to the Internet, it's easier for consumers to follow these trends and find the best beauty products in the Philippines – which is also good news for you if you're an entrepreneur in this industry or are interested in starting an online beauty business.
But there's more to selling beauty products online than just stocking up and posting an ad on Facebook or Instagram. It pays to know more about the market, as well as the best-selling beauty products in the Philippines.
You'll gain a competitive advantage over other online sellers by learning more about the industry and your target market.
Why selling beauty products online is profitable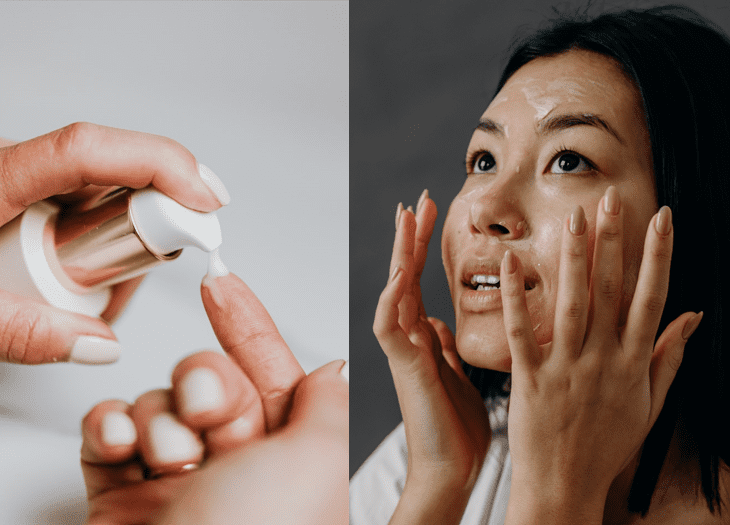 In the Philippines, many want to achieve smoother and whiter skin or to achieve makeup looks featured in beauty vlogs and magazines. That's why many Filipinos are invested in buying beauty products that can help them achieve their #beautygoals.
With so many people looking for beauty products online, this is a profitable small business idea. The demand for skincare products, cosmetic items and other beauty products is great that if you're the first one to answer that need, you'll be the first name that comes to a consumer's mind.
The more customers choose your products, the more income you generate. Need more convincing? Consider the following reasons:
High growth potential
In 2018, the Beauty and Personal Care market in the country was valued at $3.3 billion and was projected to reach $4.7 billion by 2026. That's a 4.8 percent increase.
Also, almost every household buys some type of cosmetic, skincare or beauty products monthly. In terms of demographics, almost everyone buys them – teens, adults, the elderly, men and women. You'll never run out of customers.
Low overhead
Selling makeup online has a low overhead. After all, you can manage the business on your own and won't need a physical store to sell your products. All you have to do is get the products from the suppliers, take customer orders and payments, and then ship the orders.
You can also find dropshipping suppliers who will take care of the fulfillment for you, so you don't have to worry about storage space for your products.
Customers shop whenever, wherever
With an online beauty shop, customers can visit your store whenever they want. There's no such thing as closing hours (unless you run out of stock). Your sales don't rely on your presence; you can earn even while you sleep.
The Top 10 Bestselling Beauty Products in the PH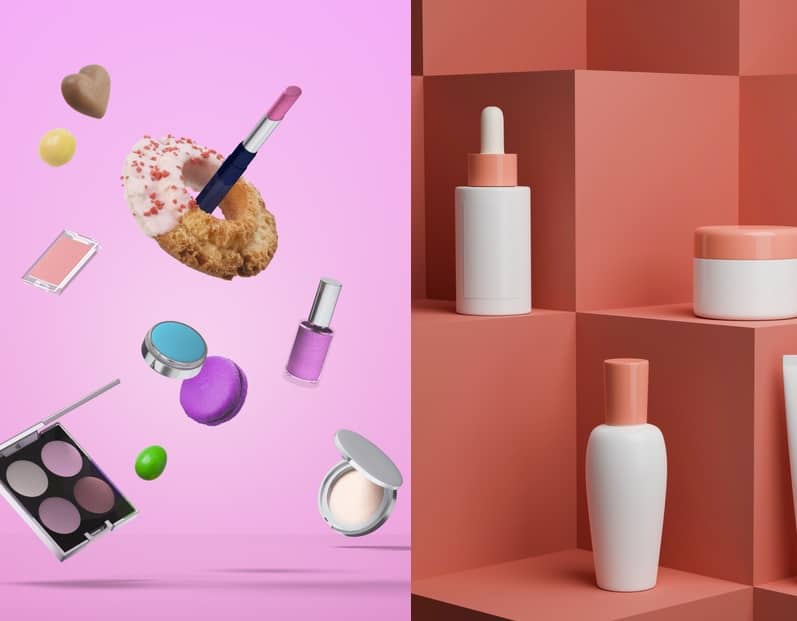 The best thing about beauty products is they're consumables, so customers will always be on the lookout for quality but affordable brands online.
So, which products should you include in your inventory? To give you a better idea of what product line would be profitable in the long run, here are the top 10 best-selling beauty products in the Philippines.
Makeup and cosmetics
Almost every girl or even guy got their own makeup kit. To complete the kit, they need the essentials: eyeliner, lipstick, blush, foundation and eyeshadow.
Look for products with good quality and affordable price points so you can expect repeat purchases.
Organic makeup products
Many makeup aficionados are realizing how some beauty products are harming the environment. As a result, they switch to organic cosmetics made from natural ingredients and free from harmful chemicals.
It can be a niche market, so you can mix organic products with your other lineup.
Skin whiteners
Many Filipinos want to achieve a whiter complexion and looking for products that will help them lighten not just their skin, but especially their knees, elbows and armpits.
Whitening products are a staple for many customers, so there's always a demand for them.
Exfoliating products
Exfoliation beauty items, like toners, address skin concerns like acne, dullness and hyperpigmentation. Customers love exfoliants since they remove dead skin cells and rejuvenate the skin within.
Facial cleansers
With pollution being the commuter's #1 enemy, it's no surprise that many spend money on a good cleanser. Facial cleansers eliminate the dirt and grime you get from your daily hustle and bustle.
You'll gain a competitive advantage over other online sellers by learning more about the beauty industry and your target market.
Anti-aging creams
Looking younger is also a popular beauty trend. With many celebrities promoting graceful aging, Filipinos hop aboard the trend by investing in eye creams, collagen serums and other anti-aging creams.
Hair Color
Dyeing your hair is one of the easiest ways to change up your look. Customers on a budget, or the more artistic ones, prefer doing it DIY than going to the salon.
Handcare products
Handcare is also part of many people's beauty routine. Many customers buy hand lotions to keep their hands and nails smooth and hydrated from all the daily chores.
Face masks
Another important aspect of skincare, face masks either hydrate the face or keep it from being oily. People often use face masks as the last step in their daily skincare routine.
Bath essentials
After a tiring day at work or school, there's nothing better than a warm bath complete with the essentials: your favorite soap, shower gel, shampoo and conditioner.
Where to source your beauty products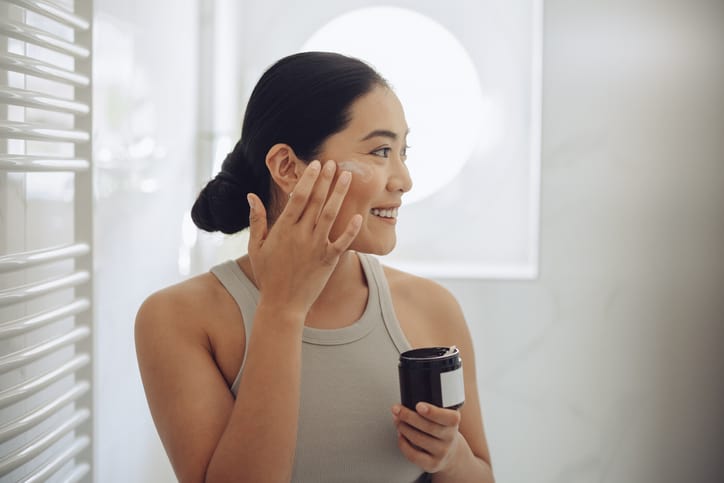 You always have the option to create your own product line. Not the more affordable route but you have more control over the items you sell.
Also, an application for Food and Drug Authority (FDA) clearance is a must. Once you're cleared by the FDA, you're good to go.
If creating your products isn't in the cards, here are other options
Dropshippers
This involves finding third-party suppliers for the products and having them ship directly to your customers.
One popular dropshipping site is Alibaba. On the site, you'll have access to thousands of beauty suppliers in the Philippines and from abroad.
White label
Another option is purchasing products through a white label wherein a manufacturer or supplier can add your branding on the items.
On the other hand, a private label company will produce products exclusively for your brand. It will definitely require more budget, but you won't be selling generic beauty products online like many of your competitors.
Reselling branded products
If you have a favorite brand that you think would be a hit with buyers, why not resell them? Get in touch with a distributor to know more about the process. The advantage to this is customers may already know the brand and the products' quality, so it's easier to market.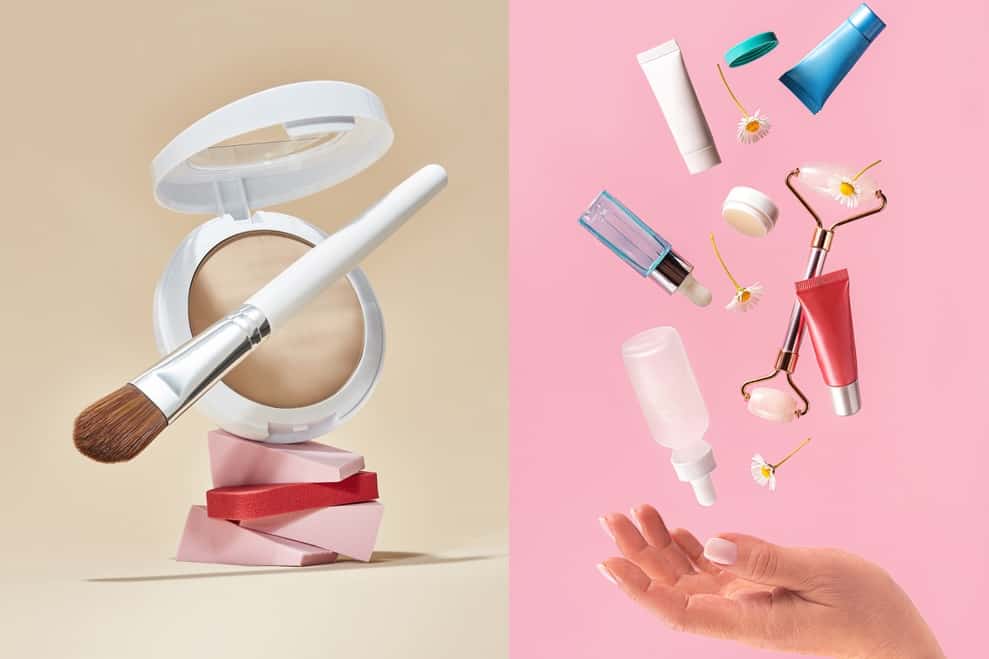 BEAUTY trends come and go, but you will never run out of beauty products to sell online.
Just keep an eye out for what's selling hot or what products will trend in the near future. More importantly, find out what your customers want so your business can be profitable!