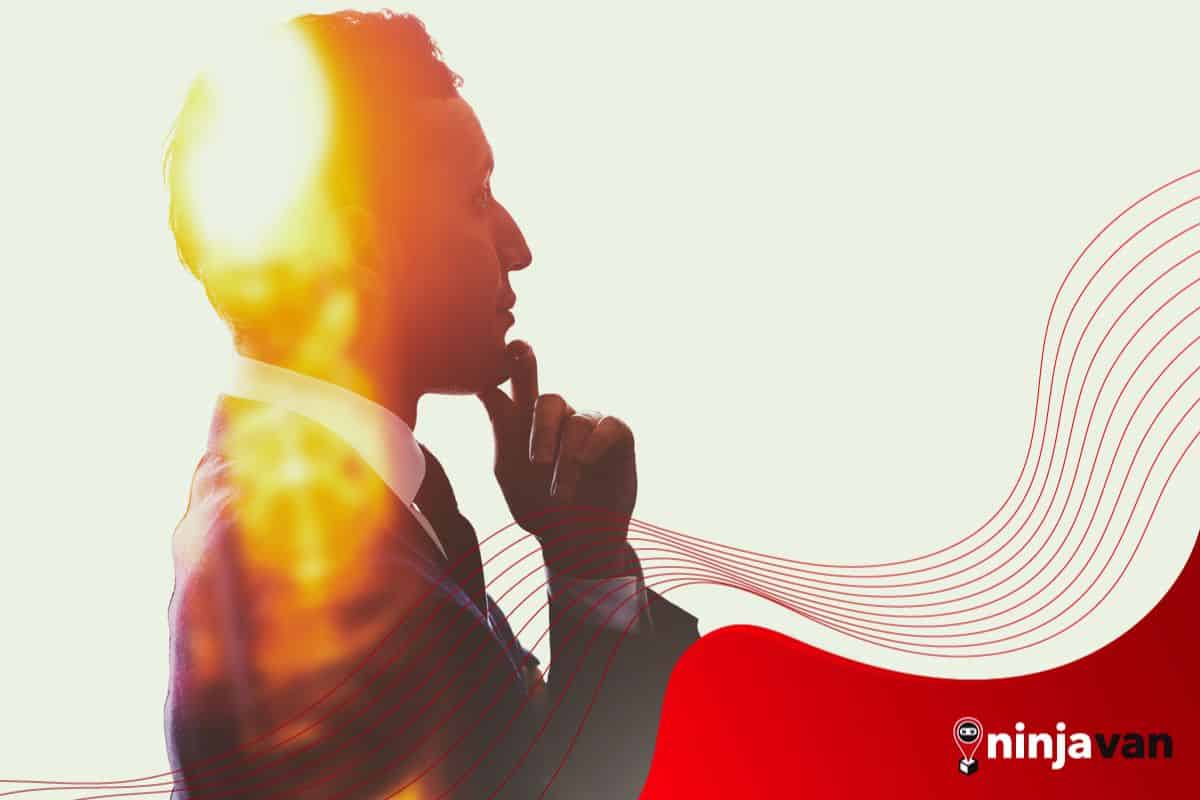 10 Most Successful Entrepreneurs in the Philippines
(This post was updated on Feb. 24, 2022) Their businesses weathered great storms. So can yours.
The most successful entrepreneurs in the Philippines today have one thing in common — they all saw the silver lining in the darkest of nights. It is what sets them apart from the ordinary ones (like me), their penchant for spotting opportunities long before anyone does and having the guts to take that leap.
It is in unprecedented times that the entrepreneurial spirit of Filipinos comes through. Just take a look at some of the most successful Filipino-owned brands present today — one emerged from the rubble of war, another was conceived amid the worst financial crisis, just to name a few.
The pandemic lockdowns prompted many Filipinos to try their hand in entrepreneurship, be it out of boredom or the sheer need for survival. And if you are still on the fence on whether you should take the plunge into starting your own business, here are ten stories of some of the most successful Filipino entrepreneurs for inspiration.
---
Who are the successful entrepreneurs in the Philippines?
The list may be a lot longer if you ask who are all the successful or famous Filipino entrepreneurs in the country. But these ten names will always claim top spots. Other than being household names, they also head the most profitable conglomerates, not just spreading influence here but also globally.
Andrew Tan, Megaworld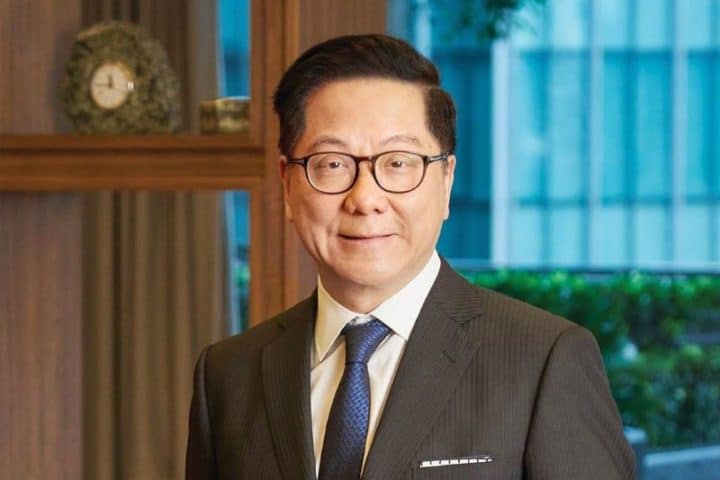 As the country plunged into one of the worst financial crises in the mid-90s, Andrew Tan saw the opportunity to reshape the real estate industry. Instead of focusing on the usual build and sell scheme, he packaged it into a lifestyle — one wherein people can live, work and play within the community. With this pet project, aptly called "townships", Tan steered his company, Megaworld, into becoming one of the country's largest real estate players.
The company was incorporated in 1989 as a real estate, leasing and marketing. But in 1996 it shifted focus to providing office buildings to support the growing BPO industry and developed the Eastwood City townships. Today Megaworld develops world-class planned communities incorporating residential, commercial, educational and leisure components. And no doubt that Andrew Tan is now one of the Philippines' famous entrepreneurs.
Net Worth: US$2.7 Billion
Tony Tan Caktiong, Jollibee Foods Corp.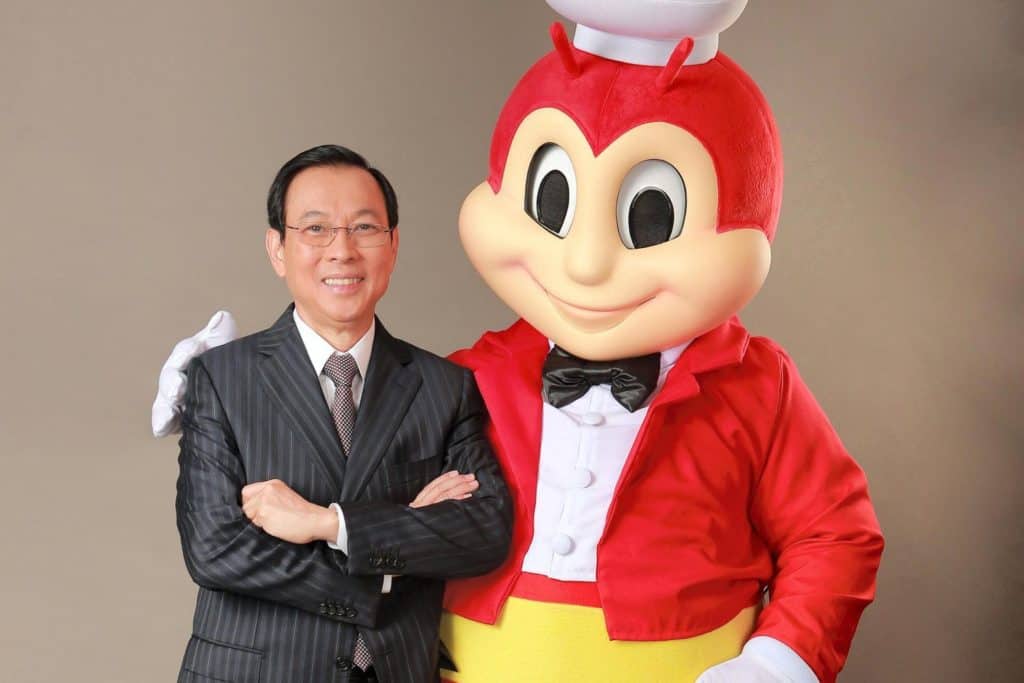 Investing a chunk of the family savings into a franchise did not fare as well as initially thought by a young Tony Tan Caktiong in the late '70s. But with his sharp eyes and gut instinct, he saw the product that could turn around his business, and his life, for the better.
He now owns Jollibee Foods Corporation, which owns 11 restaurant brands including its flagship brand and namesake — Jollibee, the largest quick-service restaurant network in the Philippines with over 3,500 local stores and 2,500 scattered across the globe. It has stores in prime spots in the US, China, Saudi Arabia, Vietnam, Singapore, Brunei and Italy. Most recently, Jollibee added London and Madrid to its global locations.
Jollibee Madrid, in fact, is now the franchise's biggest branch in Europe. The Bee is out to conquer the world!
Net Worth: US$2.8 Billion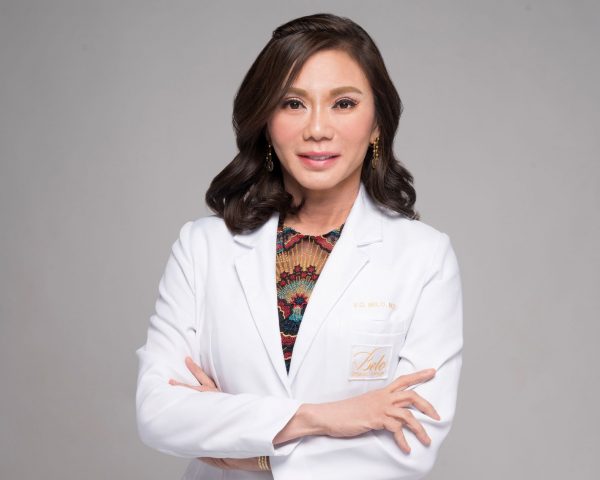 In a country that comes to a stop for the annual Miss Universe pageant, it comes as no surprise that one of its most successful entrepreneurs is a dermatologist and aesthetic doctor. Vicki Belo, as she is fondly called by patients and fans alike, came into the profession because she used to face the problems she is solving today.
She started her dermatology business in a 44-sqm clinic in 1990. Today her beauty empire, ranging from the Belo Medical Group's clinics to the Belo line of beauty products, has grown so vast that it caters to the entire spectrum — as long as you are in the quest for beauty. Her brands are also industry trailblazers, bringing beauty technologies and innovations like Picosure, Lutronic GENIUS, Thermage, ADVATx and more to the Philippines.
Read more about Vicky Belo's success story
Net Worth: Data not available.
Dennis Uy, Udenna Corp.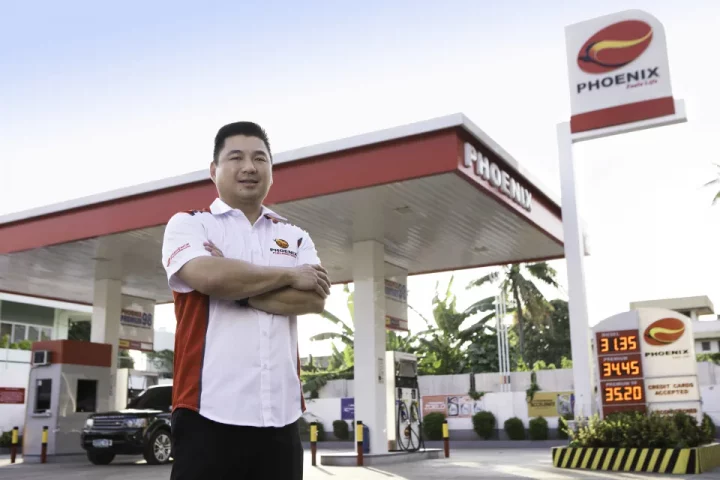 Then a relatively unknown figure on the national level, Dennis Uy's investments were viewed with much skepticism. But Uy knew better than to focus on his critics. After all, he started his success by going against the multinational giants to get a slice of the petroleum pie in Mindanao through Phoenix Petroleum.
His gung ho approach to business bought him one of the most diverse conglomerates in the country, Udenna Corporation, which has delved into a new telecommunications company, a hospitality and business college, a chain of convenience stores, and restaurant business, among others.
Truly, Uy's story can inspire many aiming to become a successful businessman in the Philippines.
Net Worth: US$710 Million
Socorro Ramos, National Bookstore
The name Socorro Ramos may not be as famous as the other successful Filipino entrepreneurs on this list. But she is the grand matriarch behind National Bookstore (now NBS to younger generations). It's a major retailer of books, office supplies and greeting cards in the Philippines.
She went against all odds in putting up the business amid World War II. In 1940, at age 18, she worked for her brother's Goodwill Bookstore branch in Escolta. The store was, unfortunately, ravaged by the war.
After the war, Socorro and her husband, Jose, started a business selling textbooks, notebooks, writing pads and pencils at their house in the corner of Soler and Avenida. In 1948, the house and their goods were destroyed by a typhoon. But there was no stopping Nanay Coring, as Ramos is often referred to. She and Jose persevered and in 1965, they established a nine-story building along Avenida, which would become the first National Bookstore.
It was this perseverance that made the bookstore's name a reality — it continues to be the largest bookstore in the country, even venturing into e-commerce and setting up stores in Lazada and Shopee.
NBS will always remain a bookstore that everyone loves and looks up to.
Net Worth: Data not available
Ben Chan, BENCH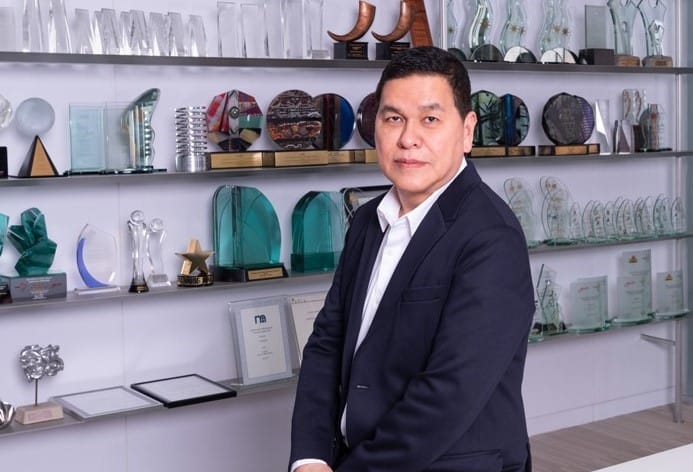 It took Ben Chan several ventures before founding BENCH, the business that would be his greatest success. Unknown to many, the furniture store, Dimensione was his first business. Before that, he worked with his brother Carlos at Chan C Bros designing accessories.
It was his sister Nenita who would encourage him to go into apparel. Soon he opened a children's boutique called Suyen in Harrison Plaza. He started designing a design a line of men's t-shirts and jeans for SM department store that eventually became BENCH in 1987.
BENCH became a top lifestyle and fashion brand soon after it launched. In the 90s, his Suyen Corporation opened other clothing brands Human and Kashieca. He also expanded into personal care and beauty by establishing PCX, a complete cosmetics and beauty shop, as well as Bench Fix salon and Bench Skin Expert.
You think that's it? Well, we're sure you've heard of the hip Bench Café. That's only one of the restaurants he owns in partnership with FooDee Global Concepts, which brought global food brands Paul Boulangerie, Maisen, St. Marc Café, Patchi Chocolates and Pablo Desserts to the Philippines.
Net Worth: Data not available
Milagros, Clarita, and Doris Leelin, Goldilocks Bakeshop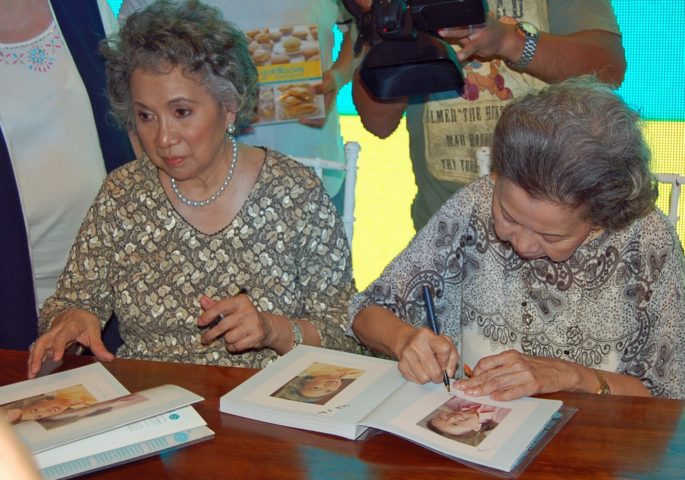 One brand is always part of the Filipino celebration — from birthdays to holidays to every special occasion.
Filipino-Chinese entrepreneurs and sisters Milagros Leelin Yee and Clarita Leelin Go, and their sister-in-law Doris Wilson Leelin, opened the first Goldilocks store in 1966 for a modest capital of Ph66,000. It was then a small shop, with only two cake displays, along Pasong Tamo, Makati.
They expanded to the US in 1976, opening a store in Los Angeles. In 1991, Goldilocks launched a franchising program giving birth to hundreds of branches nationwide.
As of 2015, Goldilocks has over 400 stores in the Philippines. It's now a multi-million enterprise employing more than 4,000. It also has other branches in the US, Canada and Southeast Asia. Bet you didn't know Goldilocks is a global brand.
In 2021, SM Investments acquired a majority stake in the business.
Net Worth: Data not available
Corazon D. Ong, CDO Foodsphere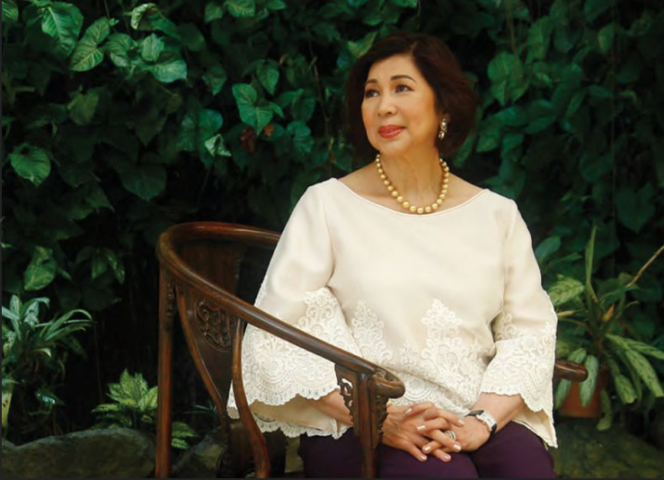 The CDO food brand is now very popular among Filipino consumers, but the business was a real success story and made Corazon Dayro Ong one of the most successful Filipino entrepreneurs today.
She started a home business in her kitchen in 1975, making her own meat products like skinless longganisa and siopao. At first, she was doing it to augment her family's income and only selling and delivering to friends and neighbors.
But soon, the business grew and she started supplying hospitals, groceries and hotels. They also added more products including bacon, ham, tocino and others.
She and her husband, Pepe, soon registerd the CDO Food Products brand. In 1981, they registered as a corporation under the name Foodsphere Inc. with CDO as the flagship brand.
Net Worth: Data not available
Edgar Sia, Double Dragon Properties and Mang Inasal Founder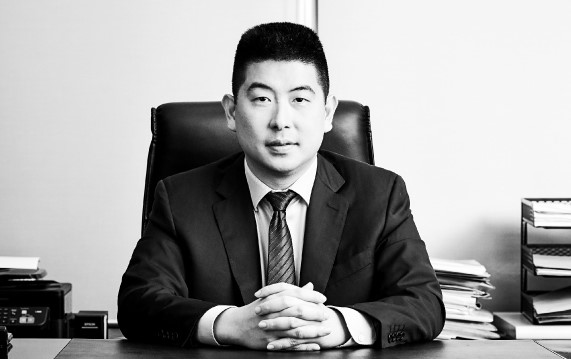 Edgar Sia became the youngest billionaire in the country when Jollibee Foods Corporation acquired his popular fastfood business, Mang Inasal, in 2010.
He has been a hard worker even at a young age. He tok up Architecture at the University of San Agustin in Iloilo City but would later drop out. He realized he wanted to be a businessman instead and opened a laundry business and photo-developing center at age 19.
He started Mang Inasal in 2003. At that time, a chicken barbecue fast food restaurant was a novelty. Even his father didn't believe it would take off, but he had a vision and followed his instinct.
And from on store, Mang Inasal quickly expanded to over 100 branches all over the country in 2009. That's when Jollibee boss, Tony Tan Caktiong, took notice. He bought 70 percent of Mang Inasal's stake for Php3 billion in 2010, and the remaining 30% in 2016 for another Php2 billion.
Next, Edgar built Double Dragon Properties, a real estate company that would develop community shopping complexes in Visayas and Mindanao.
Net Worth: US$675 Million
Henry Sy, SM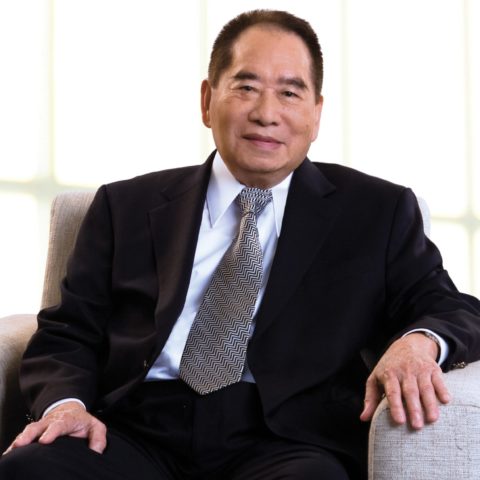 This list of most successful entrepreneurs is really not complete without paying homage to this man who started with almost nothing and eventually built the biggest shopping centers in the Philippines and Asia.
The late Henry Sy was the scion of Shoe Mart, which was later rebranded to SM, and the many businesses that sprung from this venture.
Mr. Sy was the Father of Philippine Retail, and was a real 'rags to riches' story. He came to the country as a poor immigrant from Xiamen, China and throughout his younger years worked hard to survive. He opened the first Shoe Mart store in Quiapo, Manila in 1958. The rest, as we say, is history.
Today, his children are managing three of the most valuable companies in the country: SM Investments Corp., SM Prime Holdings Inc., and BDO Unibank. He was named the country's richest man for 11 consecutive years, from 2005, and ranked 52nd in Forbes World Billionaires List of 2018.
Net Worth: US$18.3 Billion (at the time of his death in 2019)
---
What it takes to be among the top entrepreneurs
There are a handful of things that stand out from the experiences of these highly successful Filipino entrepreneurs.
First, how they believe in themselves and the businesses that they enter into.
Second, how each of them took criticisms in stride and believed in their vision.
And third, how they looked at the silver lining instead of how dark the night was.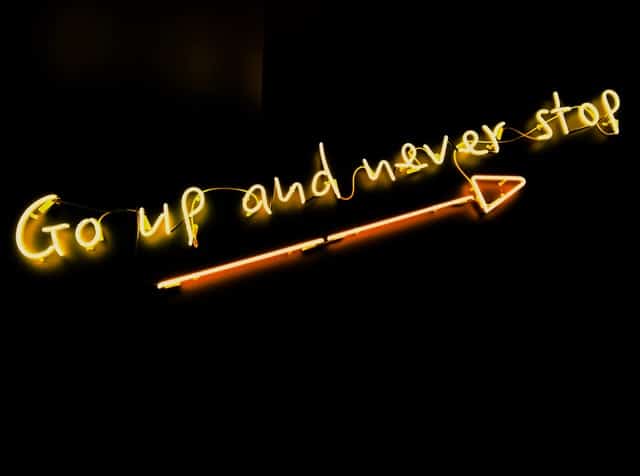 If you're thinking of taking the leap into becoming your own boss, why not do it today? We are in pretty challenging times, but with hard work and perseverance, you can achieve your dreams.

Also read:
Young and Successful Filipino Entrepreneurs in the Philippines
Follow These 10 Inspiring Filipina Social Entrepreneurs
Featured image by Pawel Gaul on Getty Images