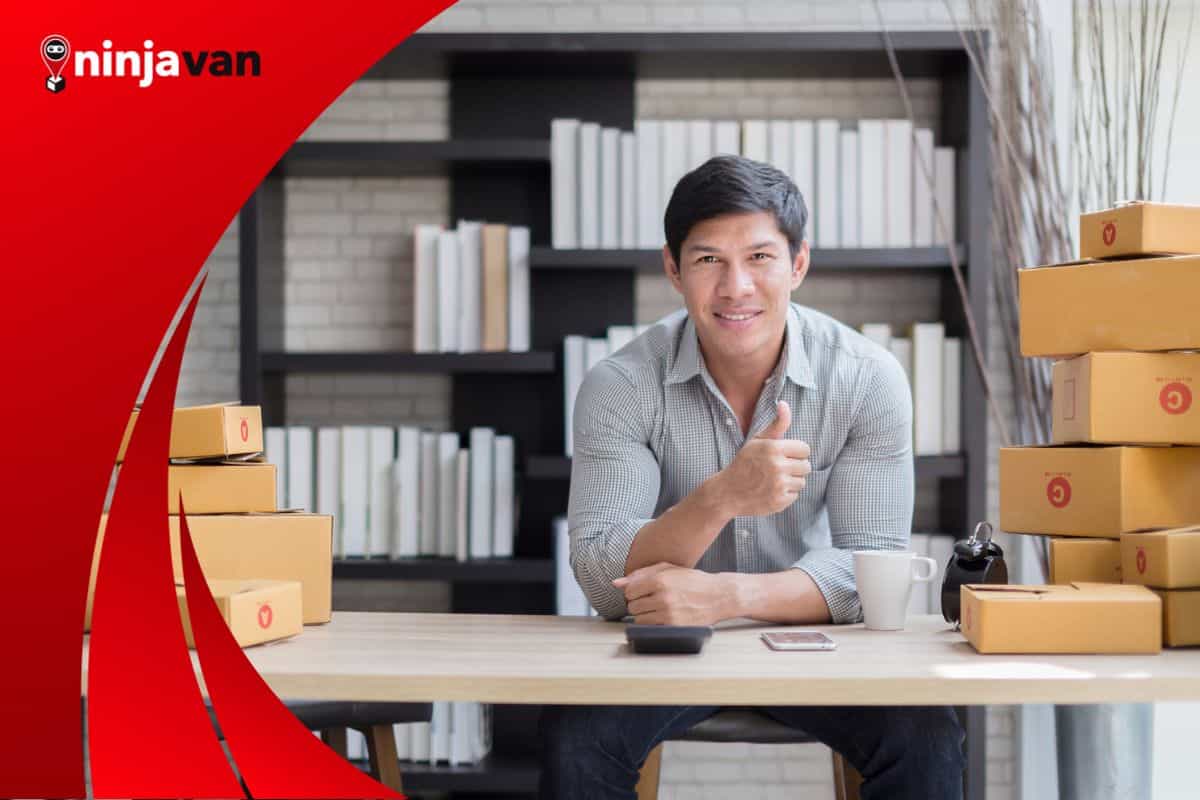 8 Government Programs for Micro-Businesses and SMEs
As a micro-business, you'll need all the help to sustain and grow your hustle. And where better to turn to than government programs available to you?
So you're at home, printing your waybills or replying to product inquiries on your social media, and dreaming about how you can grow your business. Maybe you can finally increase your stocks to earn more sales and pay for more online ads.
It's time to stop dreaming, beshie. Because, believe it or not, you're not alone in your hustle. Although you might not have heard of it before, the Department of Trade and Industry (DTI) has been active in growing and strengthening local businesses, from micro to small and medium enterprises.
It even has its own Bureau of Small and Medium Enterprise Development (BSMED) that focuses on the MSME sector.
But first, what is a micro-business, and does your business fall under it?
The Philippines Statistics Authority (PSA) defines an enterprise as:
Micro if it has less than 10 employees with up to PHP3M in assets
Small if it has up to 99 employees and PHP15M in assets
Medium if it has up to 199 employees and PHP100M in assets
So if it's just you, an occasional helping hand from family or friends, and maybe your trusty cat or dog to accompany you, your business falls under the micro size.
Suppose your business is purely online at the moment. In that case, it's time to find out if you're following all government regulations (yes, especially registration and paying business taxes) and learn more about the initiatives created to help micro-business owners like you.
You can check Your Tax Obligations as an Online Seller before continuing with this article.
#NinjaTip: Ninja Van is a reliable partner to MSMEs. Get customized, cost-effective logistics solutions based on your business size and needs. Find out more about Ninja Van services and programs for MSMEs.
Government programs for general assistance
Negosyo Center
The Negosyo Center Program is part of Go Negosyo Act, signed in 2014. The goal of a Negosyo Center, usually located in DTI offices, Local Government Units (LGU), malls, and other public places, is to bring MSMEs closer to buyers.
They help entrepreneurs with the following:
Coordinates and facilitates registration of their businesses
Provides information and services and training, financing and marketing
Facilitates access to grants and other forms of financial assistance
They serve as the center of assistance, growth and establishment for the MSMEs in every city and municipality nationwide.
You can start coordinating with your city's Negosyo Center by inquiring at your local city hall or DTI office.
Also check our Step by Step Guide on Getting a DTI Business Permit Online
Barangay Micro Business Enterprise
The Barangay Micro Business Enterprise (BMBE) Law was signed in 2002 and aims to help microentrepreneurs with exemptions on coverage from the minimum wage law, income tax exemption, and assistance programs and training.
Eligible micro-businesses under production, processing, manufacturing, trading and services can download the application form at the DTI website.
The Department of Trade and Industry (DTI) has been active in growing and strengthening local businesses, from micro to small and medium enterprises.
Go Lokal!
If you're an MSME selling regional or traditional products, DTI's Go Lokal may be the program you need.
While online selling platforms such as Shopee and Lazada are useful, having products on display in malls makes it easier for people to buy your products and legitimizes your business further.
The government's Go Lokal! Program partners with establishments such as Ayala Malls, Duty-Free and Robinsons for locally-made products to be displayed in their stores.
Eligible MSMEs can visit the DTI website to get the application forms and submit them to the nearest Negosyo Center.
Shared Service Facilities Program (SSF)
DTI's Shared Service Facilities Program (SSF) aims to improve productivity by providing eligible micro-businesses access to machinery, equipment, tools and other auxiliary items, skills and knowledge under a shared system.
According to DTI, an SSF project is "provided to an eligible cooperator, which must be willing to make the SSF accessible to MSMEs and other users." Currently, there are more than 2,900 SSFs nationwide managed both by government and private cooperators.
There's a fee for every use of the equipment to fund maintenance and repair, and machines cannot be taken from the facility. This program, however, gives micro-businesses a chance to speed up production and check if a piece of equipment is the right one to buy by trying them out first.
You can learn more about SSF, including the latest directory through the DTI website.
Government program for micro business funding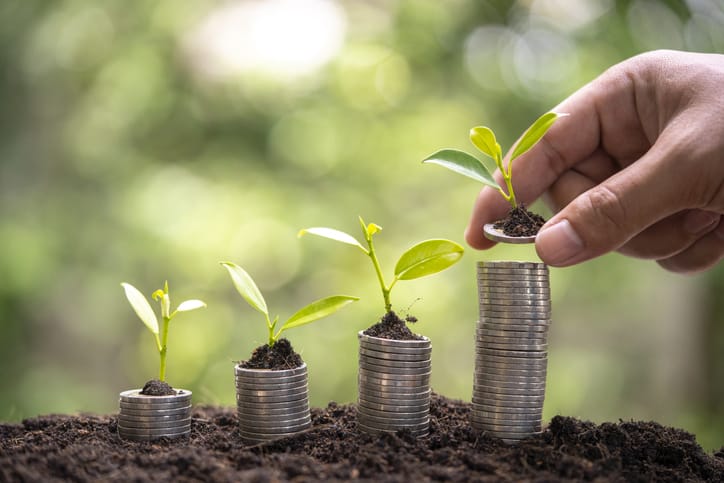 Pondo sa Pagbabago at Pag-Asenso (P3)
Sometimes you're already there, ready to take the leap into entrepreneurship or grow your budding business. But there's just one thing missing: the capital.
Loan application rejection from banks may be terrifying, but with the Pondo sa Pagbabago at Pag-Asenso (P3) Program, micro-businesses in the Philippines can get assistance in loan processing.
With the P3 Program, MSME owners can borrow up to PHP200,000 with a low-interest rate of just 2.5% per month from partner microfinance institutions. This is not a simple apply-and-get-the-money, however, as the program also ensures you know what you're spending on with extra training and knowledge.
Application forms are available at the Small Business Corporation website.
Government programs for continuing education
Kapatid Mentor Me
If you have had your business for a year and know that you can do more, the Kapatid Mentor Me mentorship program is ready to help.
The 12-week program covers training on product development, accounting, taxation and more. These courses will also provide connections and networks to students. After the program, micro-business owners can get access to SSFs of their community.
Finally, the Inclusive Business Model of the program will slot micro-businesses into larger companies' value chains, ensuring demand for products or services.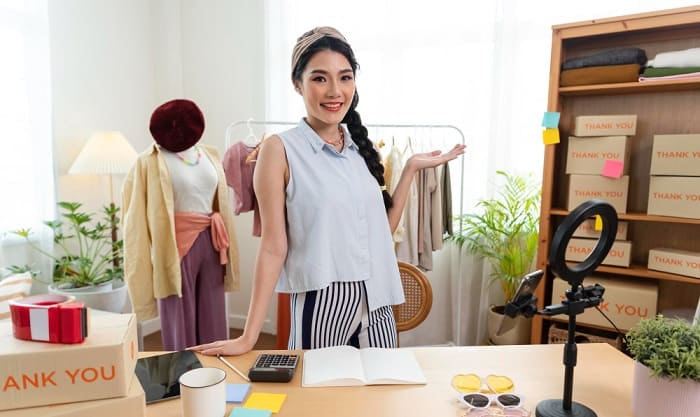 Small and Medium Enterprise Roving Academy (SMERA)
The Small and Medium Enterprise Roving Academy (SMERA) aims for the continued development of MSMEs in the country. It provides business development services for micro-business owners and establishes networks.
It partners with LGUs, training institutions, chambers, the academe and financial institutions to provide training for participants. You can register at a DTI Provincial Office-SME Center, which will provide you with an SME Counselor and expert who will assess your business needs.
MSME Disaster Resiliency
MSMEs – from sari-sari stores to small factories – usually suffer damages when a typhoon hits their areas. With the MSME Disaster Resiliency project, the DTI and its partners seek to prevent this by engaging business owners in disaster risk management (DRM) activities.
This project educates MSME owners so that they can be prepared for any natural threat that can affect their business. This includes:
Identifying actions to strengthen the resilience of MSMEs
Providing technical assistance in strengthening resilience to selected MSMEs on a demand-driven basis
Supporting governments in strengthening the enabling environment that promotes risk-sensitive and informed investments by SMEs, and
Facilitating knowledge sharing at the regional level
More details about these programs can be found on the DTI website. It also provides multiple resources to help MSME owners, including the laws that protect them.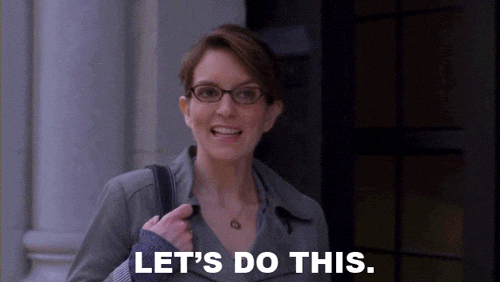 SO what are you waiting for? Take advantage of these programs not just because these are government initiatives that you have basically helped pay for, but because participating in them will help you improve and grow your micro-business.
And if you need dependable courier or logistics services for your small business, Ninja Van is here to help you sustain and scale up your business. Learn about our flexible logistics solutions today!
Don't know where to start? If you're looking to begin your entrepreneurial journey, here are some more tips:
Online Business Ideas You Can Start with PH100K