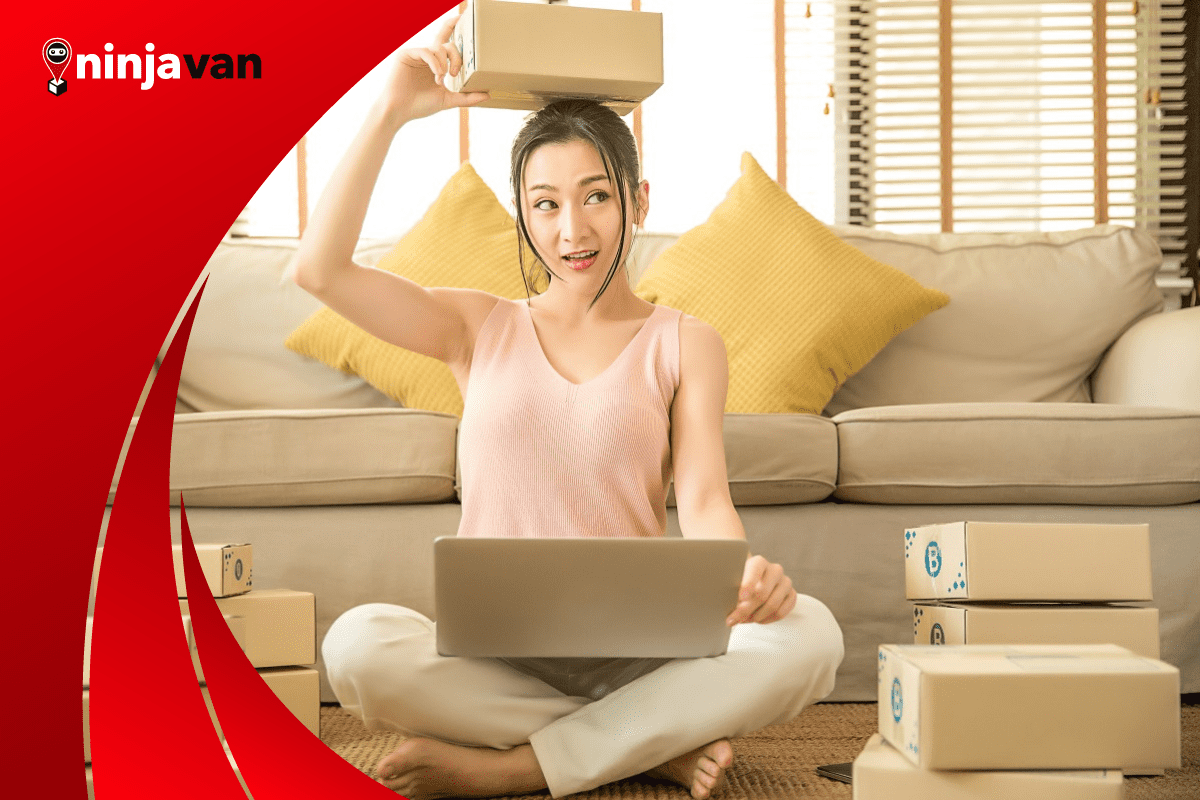 5 Simple Negosyo Tips: Making the Most Out of Your 100k Capital
Making the most out of your PHP100k capital is important to sustain your business. But don't worry, here are some top negosyo tips for you.
Saan aabot ang PHP100,000 capital mo sa negosyo? If you're planning to turn your passion into a successful business, you'll improve your chances of success by knowing how to use your seed fund properly.
Most Filipino entrepreneurs, like you, remain irrepressibly optimistic. Small to medium enterprises (SMEs) remain confident that they will continue to grow over the next three years, despite the business disruption created by COVID.
There's still room in today's disruptive world to leverage your optimism, know-how, and 100-thousand nest egg into a prosperous business. In the short term, you'll need to know how to manage risks; in the long term, you'll need a better understanding of how to sustain your business.
Only then can you turn your initial PHP100,000 investment into a lifetime hanapbuhay — and dare we dream, a fortune that can be handed down to your next generations? We've put together a list of practical small business tips to help you get that dream started.
1. Do everything yourself (at the start)
Even the most successful entrepreneurs today flew solo when launching their empires. But it's not all about stress at the start! There are benefits to being a one-person show when your business is just taking root.
First, you save money. Cash you don't spend on payroll goes towards essential capital expenses, like inventory and essential equipment, helping you maximize your PHP100,000 small business capital.
Second, as the business creator, only you fully understand the concept and desired outcome, requiring your full-time commitment and thinking to see it through — at least at the beginning.
Third, doing everything yourself is a wonderful learning opportunity — a crash course on the ins and outs of the industry you're operating in, and the people you need to deal with. All the mistakes are your responsibility, but all the wins are yours as well.
Of course, you need to know when to start delegating to others. As your business grows, you eventually reach a point where you can't afford to do everything yourself.
If hiring full-time staff is still too much of a commitment, you can outsource certain operations to specialists — lawyers to review contracts, for example, or accountants to create projections for the business, take care of taxation, and other financial paperwork.
Entrepreneurs count on consulting portals like Taxumo and CloudCFO for financial issues; or Legaltree, for business law problems.
#NinjaTip:

Courier services like Ninja Van can ensure your products ship on time — our prepaid Ninja Packs simplify logistics for startup ecommerce businesses like yourself.
2. Double down on strategies that work
Mistakes can be expensive at the beginning of your business. You literally can't afford to waste time and money on ineffective strategy. But finding an effective strategy can be hard for an inexperienced entrepreneur!
Fortunately, there's a simple dynamic to follow. If you follow a simple strategy and it works, increase your investment in that strategy. If your Facebook ads get noticed by the right people, then double your budget for Facebook ads. If your Korean BB cream gets sold out on a regular basis, increase your stock of that item.
3. Find a way to scale operations
Starting too big at the beginning will kill your business before it's gotten off the ground. To ensure a sustainable business, start small, and only expand your business when you feel justified by rising turnover and profits.
Smart economizing at the beginning can set the stage for larger investments later on. You can get discounts when you buy wholesale; find out if you can afford volume purchases to buy stock, particularly for fast-moving items that allow you to recoup the high acquisition costs.
Less expensive storage can be sorted by resorting to self-storage options like Loc&Stor, InStorage, and StorageMart. Or you can start your business by resorting to dropshipping at first (avoiding the storage problem), then scaling up to affordable storage solutions.
When your operations experience a rise in demand that outpaces your new expenses, then you know it's time to scale up!
#NinjaTip:

Some distributors sell their stock at heavily discounted "gate prices" — the catch is, you'll have to pick up the stock at their warehouse yourself. This is a great example of "sweat equity," or using your own personal labor to increase the value of your output.
4. Know when to use "free" services and when to splurge
Free online services can provide great value to your starting business without increasing your capital expenditures. Sites like Canva (for social media artwork), WordPress (for blog hosting) and Tweetdeck (for social media post scheduling) let you produce professional-looking results without paying professional-level fees.
Again, when your company scales to a certain level, free services will no longer provide the kind of output your growing business deserves. Don't "cheap out" on valuable professional services, like copywriting, accounting, or last-mile delivery. In fact, with a little experience, you'll learn the right time to invest in value-added services from trusted suppliers.
Ninja Van, for instance, tacks on additional services like cash-on-delivery — optional paid services that return its value many times over.
5. Be strict about payments from customers
Being "nice" in business has its place. You may think it's polite to wait for payments even when late or give in when customers ask to delay payments (that's going to happen a lot). But instead of helping your business, it actually sends a signal you're not concerned about getting paid!
That's why it helps to be a bit maldita when it comes to payments. Don't be a pushover: take measures to encourage speedy payment from customers, like highlighting due dates in all your invoices; sending out overdue notices whenever required.
Set a downpayment policy from customers, so that you're not completely lugi even if customers default.
In extreme circumstances — when the losses of nonpayments justify the overhead costs — hire collection services to chase your debtors if payments are not being met.
PHP100K business capital is just the beginning
PHP100,000 is a lot if you're splurging on luho, but surprisingly little if you're planning to set up a sustainable business. The risks in setting up your own business are too big for you to "bahala na si Batman" your way through.
There's almost no security in being a business owner: you're always thinking about how to survive the next minute, the next month, and even the next year. The responsibility also increases over time — as your employees' and suppliers' well-being relies on you doing your job better than everyone else in the same industry.
But if you manage your resources well and grow your business along a sustainable path, 'yung PHP100,000 mo, kayang abutin ang langit.
Featured image from xFrame