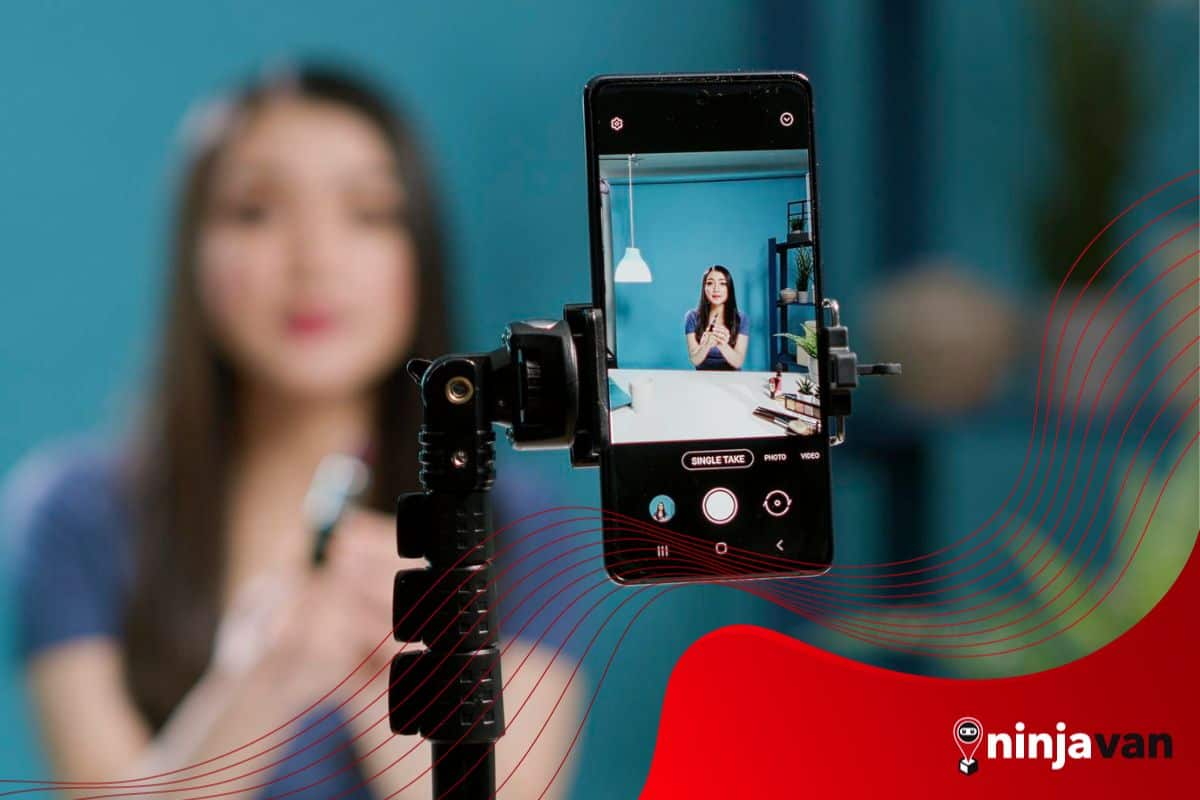 5 Tips to Start Selling on TikTok Shop
Don't be left out! Shoppers and sellers are now on TikTok Shop so start bringing your brand to this exciting platform.
TikTok started out as a social media app for dance trends, food trips and other 15-second forms of entertainment. Now, TikTok is also the place to be for some serious shopping.
#TikTokMadeMeBuyIt is proof of the app's new role as an eclectic product catalog. The hashtag, which has more than 6 billion views, features a variety of TikTok videos from brands and influencers talking and demonstrating new products.
Through this hashtag, many TikTok users realized they could shop on their favorite app. As a result, many users and ecommerce businesses are going to TikTok shops.
What is a TikTok Shop?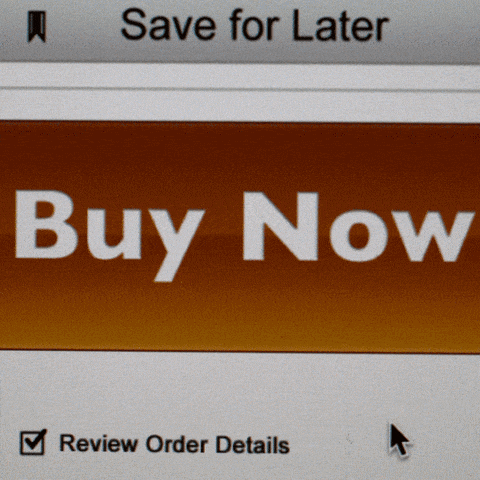 TikTok Shop is an "innovative new shopping feature," which allows creators, brands, affiliates, partners and merchants to show off and sell their products directly on the app via product showcase tabs, LIVEs, and in-feed videos.
If you're a TikTok creator, opening a Tiktok Shop requires good account standing. You can apply through the TikTok Shop Creator Application if you pass the following requirements:
Have more than a thousand followers
Be 18 years old and above
Have posted a video in less than a month
Have more than 50 video views in the last 28 days
If you're a TikTok Shop seller, you must be located in the Philippines, Indonesia, Hong Kong, Mainland China or the United Kingdom. TikTok will require proof of identification, phone numbers and a certificate of incorporation for the business.
How to set up your TikTok Shop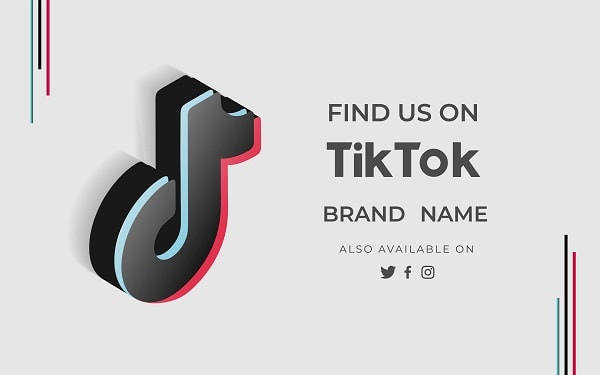 A TikTok business account is a must-have if you want to start selling on the app. To get started, follow these steps:
Go to the TikTok Shop Seller Center to sign up. The app will ask for the necessary documents before you can start uploading your products and linking your bank account.
Once your shop is set up, don't forget to describe your business in your bio. The bio is the first thing TikTok users will see when they visit your page. This provides an opportunity to showcase your products and give information about your business.
When describing your business, use keywords or phrases people will most likely use to find your products.
Start adding products to your shop via the Seller Center. You can also manage your promotions, orders, inventory, customer and creator partnerships in the Seller Center.
What is TikTok Live Shopping?
TikTok Live Shopping is similar to Facebook live online shopping videos (Remember "Pa mine po?"). TikTok creators or sellers can start a live stream to showcase and sell their products.
Customers can then jump into the live stream to check out the items, add them to their carts and buy them without leaving the app.
#NinjaTip: Already have a TikTok shop set up? Activate Ninja Van as your courier partner to enjoy hassle-free deliveries!
5 Tips to sell big on TikTok Shop Philippines
To increase sales on your TikTok shop, start with a plan. The plan is a step-by-step blueprint that leads to better brand awareness and sales.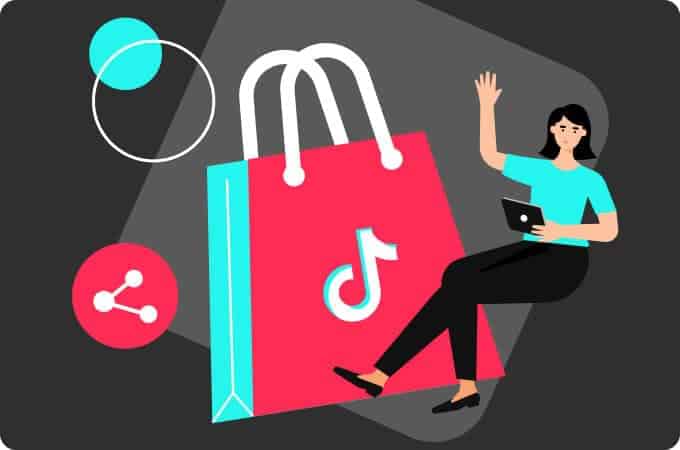 If you're brainstorming ways to secure your success on TikTok, here are some tips to remember:
Promote Your Products Non-Stop
Start promoting your products as soon as you set up your TikTok shop. Let users know about them by:
Featuring them in your live streams
mentioning them in your posts, and
linking products to your bio
Get creative with your promotions if you want to secure customers' attention. Boring product descriptions or scripted and dull plugs have no place in your marketing game.
Instead, inject some humor into the content or make it more relatable. Create a comedic infomercial or jump aboard TikTok's latest trends and see how you can incorporate your products.
Check out this post for some creative TikTok content ideas.
Let Your Audiences Know About Your Shop
You might have the best products, but if no one's aware of your TikTok shop, customers won't know about them.
Create a "Get to Know My Shop" post to let everyone know about your store. Your TikToks should also lead customers to the shopping tab, which leads them to your products and store.
Consistently Engage with Your Audience
As you gain more views, comments and likes, don't forget to engage with your community. Reply to the comments to make viewers feel that you care.
Also, stay consistent with your videos. You won't earn your targeted reach if you don't post regularly. Focus on posting engaging and entertaining posts.
Get creative with your promotions if you want to secure customers' attention. Boring product descriptions or scripted and dull plugs have no place in your marketing game.
Optimize Your Product Catalog
The shopping tab is every TikTok shop's best friend. It functions as your shop's storefront. So, if you want more people to visit your shopping tab, make sure your catalog is organized.
Your product catalog photos should be high-resolution. After all, no customer wants to look at a gritty photo of the item they're considering.
The photos should make your products easily recognizable.
If your brand has a TikTok aesthetic, follow it.
Product titles have a 34-character count limit. Stick to this limit.
Include all of the product's basic details. With the descriptions, you can write the information you didn't include in the title.
Work with Influencers
Like other social media platforms, influencers play a big role in raising views and sales.
Partnering with influencers is a plus, especially for TikTok shop sellers who aren't familiar with the platform's trends. An influencer doesn't just have the following to support you; they can also take the lead on the creative direction that could direct more attention to your brand.
When working with TikTok influencers, partner with one who represents your brand and believes in your products. It's okay to give them directions but let them express creative freedom when endorsing your products. In most cases, influencers know more about the trends than the shops.
It doesn't always have to be big or popular influencers as well. To stretch your budget, tap micro influencers who can reach a more niche audience that matches your brand's target.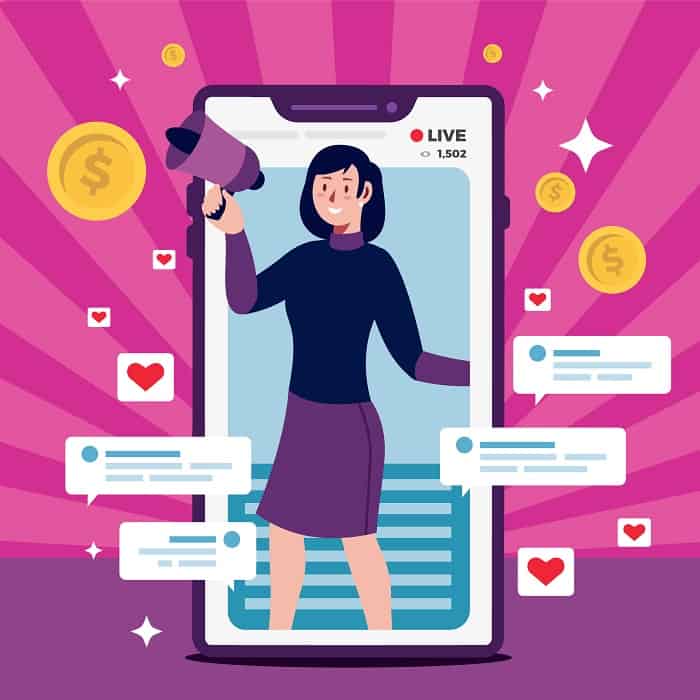 MAKE your product the next viral sensation by creating TikTok-worthy content for your shop. Done right, your shop could be the next biggest thing on the platform.
Get more TikTok selling tips from this post.