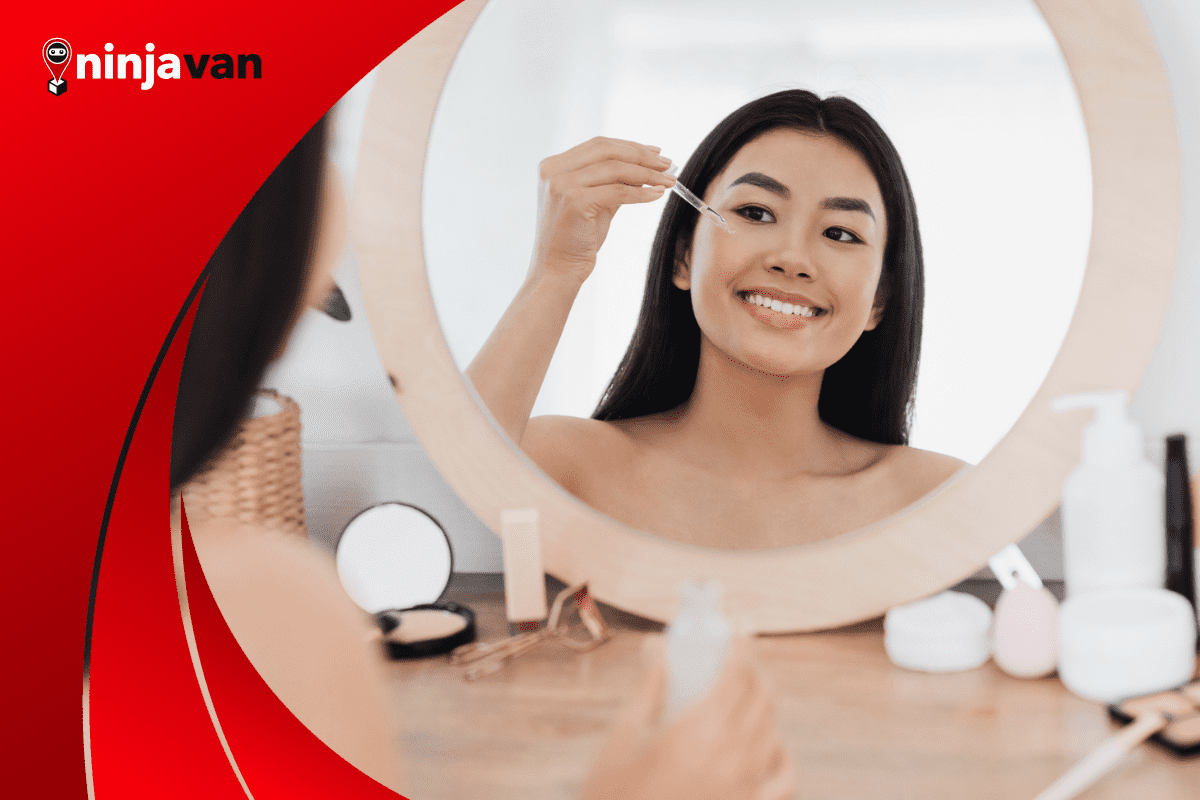 The State of Beauty ECommerce in the Philippines
Beauty and skincare ecommerce is here to stay even after the pandemic. Here's how your online business can leverage this trend.
When times get rough for many Filipinos, the beauty products and pamper kits come out. And come out they did over the last 24 months.
After a tumultuous two years (well, almost) where millions of Filipinos were forced to stay at home (with our parents), it's no small wonder that many of us felt the need to pamper ourselves. Self-care and make-up routines were all the rage during quarantine.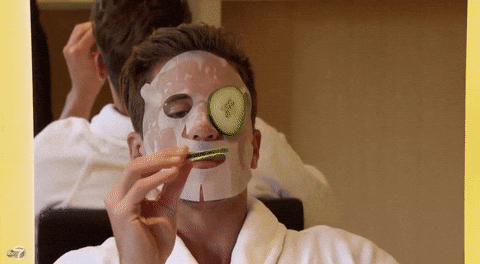 On the whole, however, the Philippine beauty industry (along with several other retail sectors) took a massive hit in 2020. Between February and July 2020, visits to shopping establishments fell by 55% — a decline with serious industry repercussions in a mall-centric country like the Philippines.
But as local vaccination rates begin to pick up, we may soon see a return to the pre-Covid appetite for beauty routines. 
While industry players remained cautious, the beauty and personal care category saw a soft rebound in 2021. In the last quarter of the year, with quarantine lowered to Alert Level 2, things really started looking up for the economy. People started going to the malls for holiday shopping.
New beauty habits may be here to stay
But not everything will return to normal; new habits formed during the pandemic lockdowns may stick if consumers see them as cheaper and more convenient.
For instance, with hundreds of malls and beauty establishments forced to shut their doors, health and beauty enthusiasts in the Philippines naturally took to shopping online. This move to ecommerce is likely to remain in a post-pandemic world.
The e-Conomy SEA 2020 report notes that 94% of new digital service consumers intend to continue with ecommerce and other digital services after the pandemic. 
As Belo Medical Group President and CEO Dr. Vicki Belo explains, the beauty and personal care industry's post-quarantine strategies will have to adapt to limited walk-in appointments by leveraging digital technology. 
Shifts in personal care habits may also signal industry changes at the fundamental level. For example, some people who've learned to dye their hair, do home facial treatments or do their nails at home may no longer be as eager to return to salons to get these services.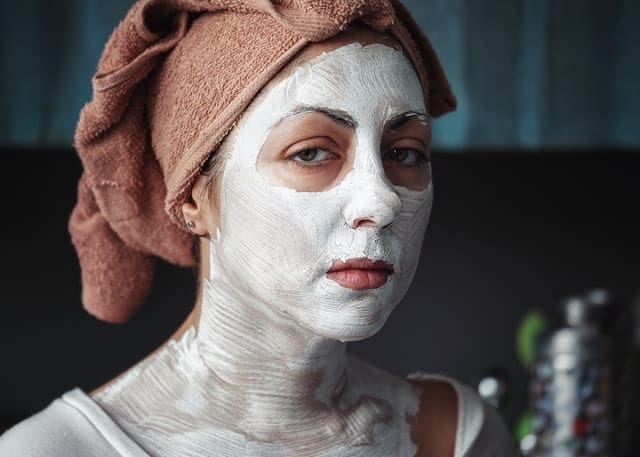 All these developments present an opportunity for online sellers of beauty products to position their strategies in a post-pandemic world. It's clear that the beauty ecommerce landscape in the Philippines has changed since the first wave of lockdowns almost two years ago. Here's what's changed and how things currently look.
The landscape of beauty ecommerce in the Philippines
According to an iPrice study of Southeast Asian online shopping habits in 2020, ecommerce platforms that sell cosmetic products showed an average decline in web traffic of 35% from Q1 to Q4 2020. 
For example, BeautyMNL, an online beauty and personal care marketplace in the Philippines, saw its average monthly traffic dip from 668,875 in 2019 to 576,225 in 2020 — a decrease of 14%.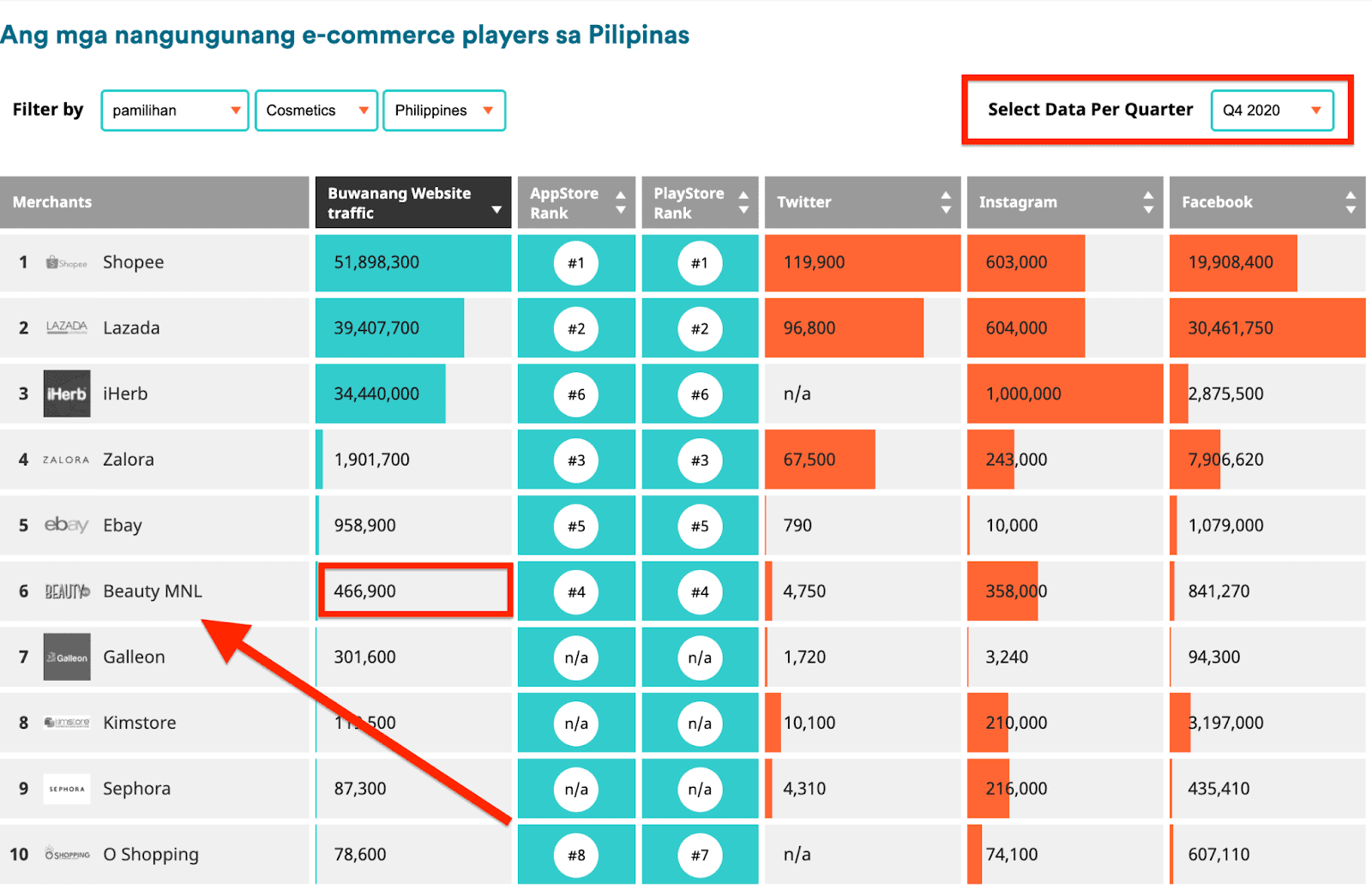 The site suffered the largest traffic decline in Q4 2020, which is consistent with Kantar's findings that spending in the personal care category dipped in Q4 2020. 
French beauty retailer Sephora, which has carved out a loyal following in Southeast Asia, also saw a similar decline in visitors. The site's monthly traffic decreased from 508,200 in 2019 to 345,000 in 2020 (also based on iPrice data). Interestingly, Sephora saw its monthly traffic grow by nearly twice from Q3 to Q4 2020 (45,300 vs. 87,300 monthly visits, respectively).
While this indicated a rebound in the appetite for beauty products in the Philippines, it could also simply be a reflection of the holiday shopping season.
And in the absence of nail parlors and hair salons, marketplaces like Lazada have filled the gap by hosting live beauty tutorials and question-and-answer sessions with influencers and content creators like Camille Co. 
Meanwhile, big-name brands in the beauty industry have also made adjustments to stay competitive. The L'Oréal Group, which reported a 3.7% like-for-like decline in overall APAC sales in 2020, partnered with Lazada to strengthen the brand's ecommerce presence. 
Who are the Philippines' top beauty products buyers?
Like many countries around the world, the Philippines is still navigating its way through the Covid-19 recession. But as mentioned earlier, the desire for self-care among Filipinos remains high. Value for money will be the foremost priority of Filipino shoppers in 2022. This means that beauty sellers will still need to be mindful of the price point and perceived value of the products they carry.
That being said, it's still a good idea for ecommerce stores and smaller merchants to diversify their product lines into two segments: a mass-market range and a higher-end beauty line. This will help you control your average order value and give you something to upsell or cross-sell to shoppers.
Consider these two tips:
When it comes to your high-end products, be sure to use rich content to explain their value, features and expected results. Combine this with messaging focused on "pampering yourself" to underscore its value as a "special treat" — a splurge that everyone deserves once in a while.
With your mass-market products, emphasize value-added features, such as customizable product bundles, freebies and free shipping. You can partner with a last-mile delivery partner like Ninja Van to provide free shipping at scale.
Beauty ecommerce trends to leverage post-pandemic
Ecommerce adoption in the Philippines accelerated 3x than was projected during the pandemic; small online sellers were able to capitalize on this, especially those in the self-care and beauty products segment. online shopping in the country is still in its nascent stages.
And even things slowly return to a pre-pandemic state, The Bangko Sentral ng Pilipinas (BSP) is still seeing that at least 50% of retail transactions will remain online in 2022. Meaning there are a lot of room for growth for your beauty ecommerce business.
Here are a few trends to take note of moving forward.
1. DIY haircare is in and will stay in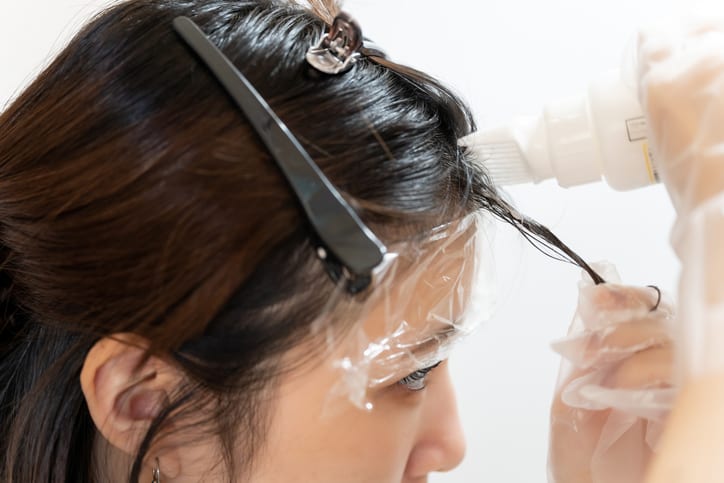 While salons and barbershops have been allowed to open (albeit with social distancing), concerns about hygiene and safety have prompted Filipinos to still do their own hair in the comfort of their homes.
According to the L'Oreal Group, demand for hair care products (along with skincare items) grew by almost 50% amid the pandemic in 2020. This represents a major shift in consumer habits — three years ago, makeup accounted for 80% of L'Oreal's total local business.
This is consistent with what's happening around the world. Research by Kline & Company showed that 2020 was the first time skincare and makeup sales declined in the US; hair care, however, was one of two product categories in the beauty industry that saw positive growth — up by 3%. 
Vogue reported that while demand for premium makeup declined during the height of the pandemic, sales of luxury haircare products, particularly those designed for at-home application, skyrocketed — a trend that's likely to stick around after lockdown.
Interest in at-home waxing and hair removal devices also grew in 2020. According to Philips, the surge in demand for at-home intense pulse light (IPL) hair removal systems in Asia-Pacific accelerated their product line's penetration across the region. 
And don't forget the men! We're willing to bet that some of your male friends also grew their locks since quarantine began. Consider stocking hair care products specifically designed for male scalps.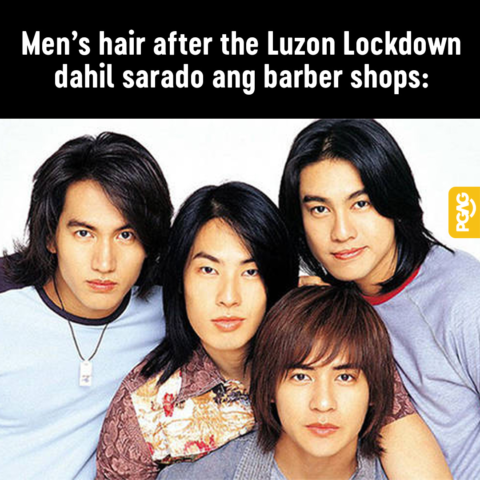 2. More demand for makeup and skincare
Everyone thought work-from-home arrangements created less need for consumers to wear makeup. With many of our human interactions limited to Zoom calls, there's been no point in glamming up. Eventually, however, as we became more comfortable with online meetings and webinars, add to that content creators doing vlogs and taking to Tiktok and, people started wearing makeup again!
But admittedly, interest in extended skincare regimens was higher. The new normal has diverted attention away from makeup to skincare products.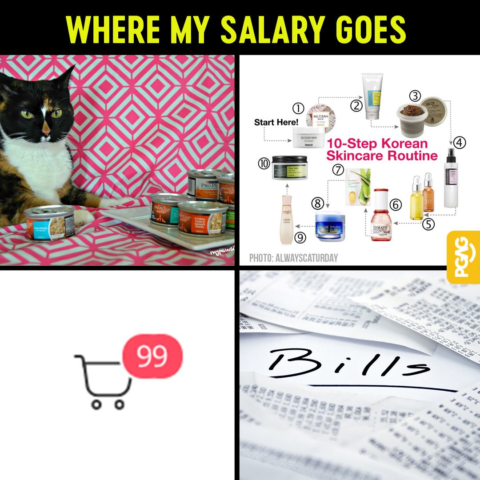 Given the toll the pandemic has taken on our collective mental health, skincare routines have become a source of therapy — an outlet for self-care. In the Philippines, YouTube videos on nighttime skincare routines by celebrities like Bea Alonzo, Kim Chiu, Maja Salvador and Carla Abellana have amassed hundreds of thousands of views — proof that clear and healthy skin is #goals for Filipinos.
This doesn't necessarily mean that makeup has completely gone out of favor. We recommend that sellers monitor developments in the country closely.
As professionals go back to the office in the next few months, demand for makeup will return. It's also a good idea to take note of emerging beauty trends, such as skinimalism — simple and minimalist makeup routines that let your natural skin show. 
3. Don't count out men's care products
As mentioned earlier, don't underestimate the value men place on grooming and self-care. Home seclusion and remote working conditions have reduced the need for non-essential items such as hair care and fragrances. However, demand for men's shaving products in the Philippines saw a positive performance in 2020 and 2021, largely due to consistent sales of men's razors and blades.
This may have to do with how male employees still saw the need to maintain decent grooming routines.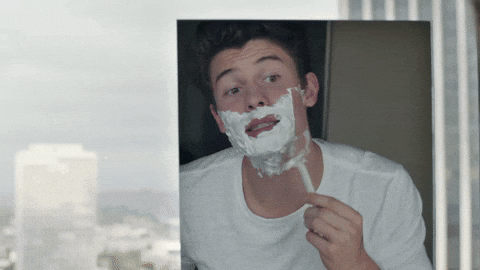 Online beauty sellers can also take a cue from cosmetics giant Avon, which made the unexpected move of expanding its product portfolio to include a men's beauty product line.
4. Embrace 'green' beauty
Gen Z's growing purchasing power means that online sellers will have to take note of their purchasing habits in the beauty space. These consumers, who are currently under the age of 25, look for beauty products that are eco-friendly or sustainable, vegan, cruelty-free and come from brands that take a stand on social issues. 
Likewise, Pinoy consumers are conscious of the importance of sustainability. Research by Kantar shows that 75% of Filipinos will seek more products from brands that try to offset their environmental impact in 2021. This also explains the emergence of local, eco-friendly beauty and personal care brands offering products made from sustainable ingredients and sold in eco-frindly, sustainable packaging. 
Homegrown names like Zero Basics and EcobarPH are leading this green revolution, offering products made from sustainable ingredients and sold in zero-waste packaging.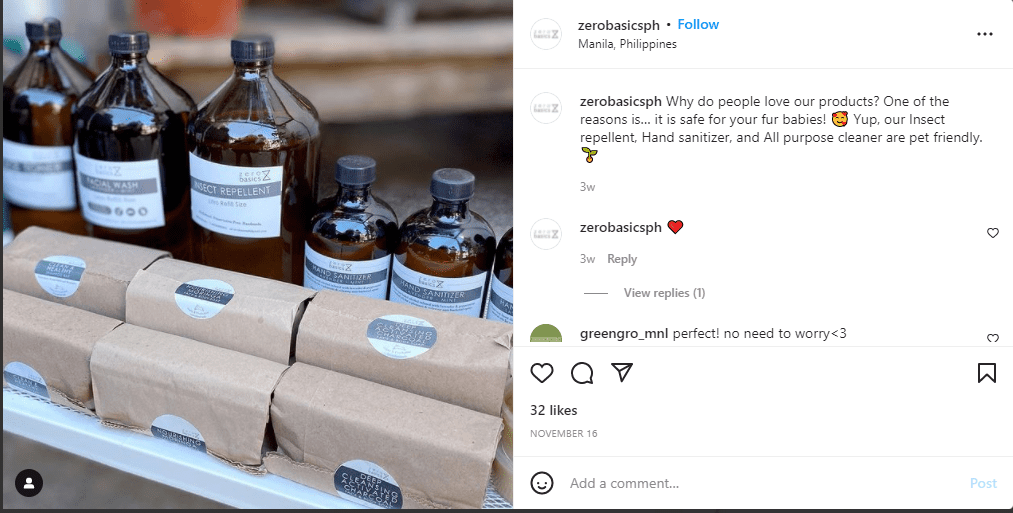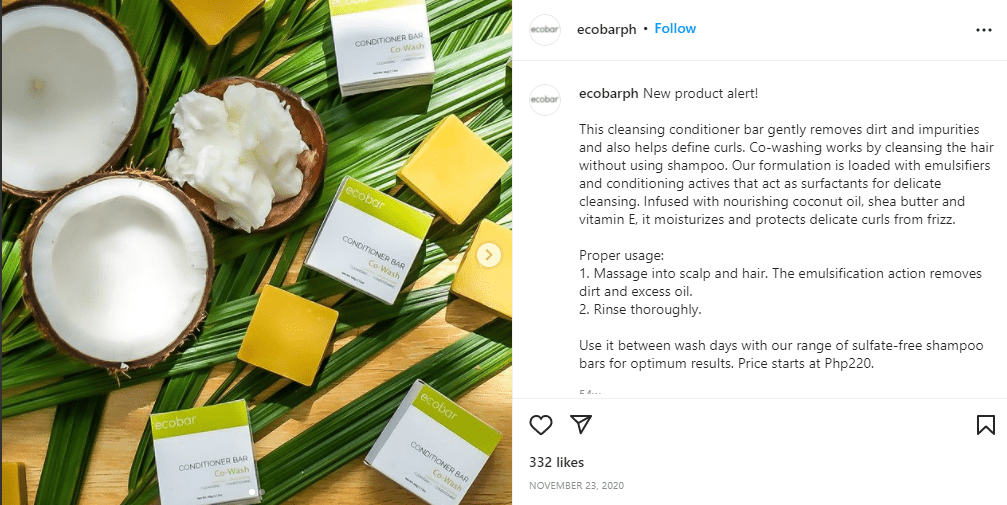 As ecommerce continues to grow in the Philippines, beauty product sellers can set their brands apart by using eco-friendly packaging to reduce their waste footprint. For instance, you can replace plastic packaging with cardboard boxes and paper, which are easier to recycle. Big brands like Garnier have recently transitioned away from plastics, moving to biodegradable and compostable cassava bags.  
5. Mixed retailers are selling beauty and personal care products online
For years, super-premium beauty and personal care products in the Philippines have largely been sold through brick-and-mortar mixed retailers, such as Rustan's, The Marketplace and Healthy Options to name a few.
These outlets had to shut down for several weeks due to community quarantine protocols, forcing them to adapt by taking their operations online. Rustan's, for example, launched a "personal shopper" service, helping patrons have a more personalized shopping experience.
ECommerce beauty brands should take note of competition from these retailers, but they can also provide opportunities for multi-channel selling.
6. Homemade skincare
"DIY" and "skincare" may seem like a recipe for disaster, but it's a growing trend under the skinimalism movement according to the Pinterest Predicts report. Pinterest searches for the keyphrase "homemade skincare" grew by 110% between October 2019 and September 2020 and until 2021, showing a major uptick in interest in DIY regimens using household ingredients.
Just as spending more time at home has inspired Pinoys to learn how to cook, many of us are also experimenting with DIY skincare recipes. It's a trend that's also consistent with the growing interest in personal care products made with natural ingredients.
Even Pia Wurtzbach has gone on record to say that she's experimented with coffee scrubs, scalp sugar scrubs, and even rubbing garlic on her fingernails. We're not sure what that last bit does though, maybe she was making garlic rice?
Hey, if it's good enough for Miss Universe, it's good enough for the rest of us.
7. Made for Filipinos beauty products
Finally, the economic downturn has made Filipino consumers more conscious of the need to support local and small businesses — a message bolstered further by government calls to buy local. This has also permeated the beauty sector, with Pinoys having a growing appreciation for homegrown beauty and personal care products.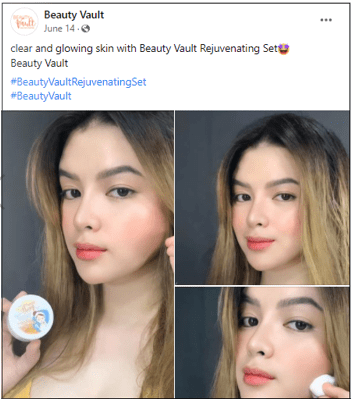 We can see this happening with local brands like Beauty Vault, which saw an uptick in Google searches in 2020 and the first half of 2021 according to Google Trends data. We recommend that local ecommerce sellers integrate local brands into their beauty product mix and marketing messages. 
Beauty and personal care under the New Normal
While the coronavirus pandemic may have altered the beauty and shopping habits of Pinoy consumers, one thing hasn't changed: we still want to look good and feel good.
As we start the new year, it remains to be seen how the Philippines and the rest of the world will recover from the pandemic's social and economic effects. However, we believe that changes that have gained traction over the past year, such as the ecommerce and online shopping trends, are here to stay.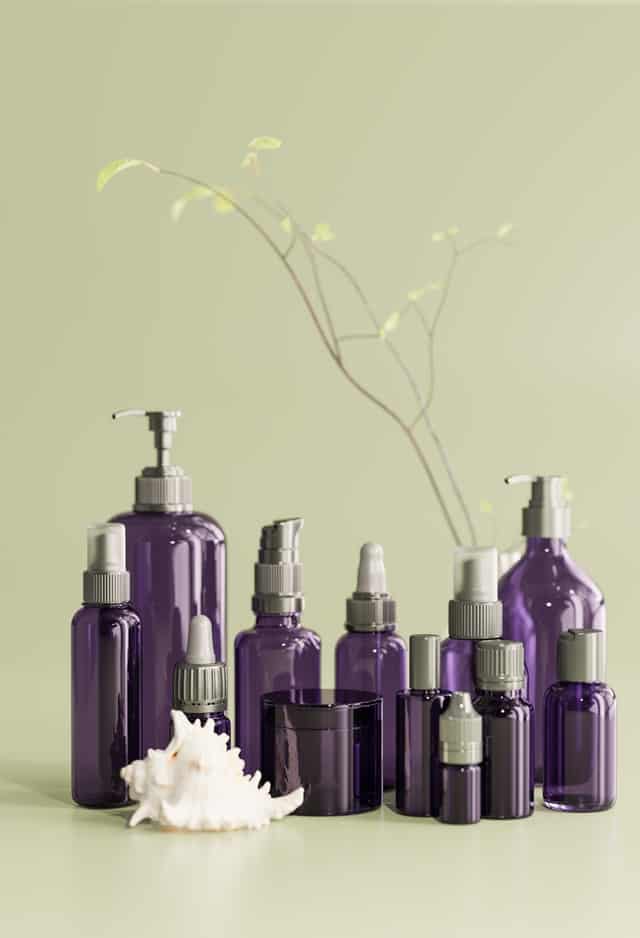 Now, more than ever, ecommerce beauty products sellers must invest in brand building, creating a shopping experience that addresses the pain points of Filipino beauty enthusiasts. That means having a great product range, a killer website, and fast and reliable shipping with the help of a last-mile delivery specialist. 
Featured image by Prostock-Studio via Getty Images