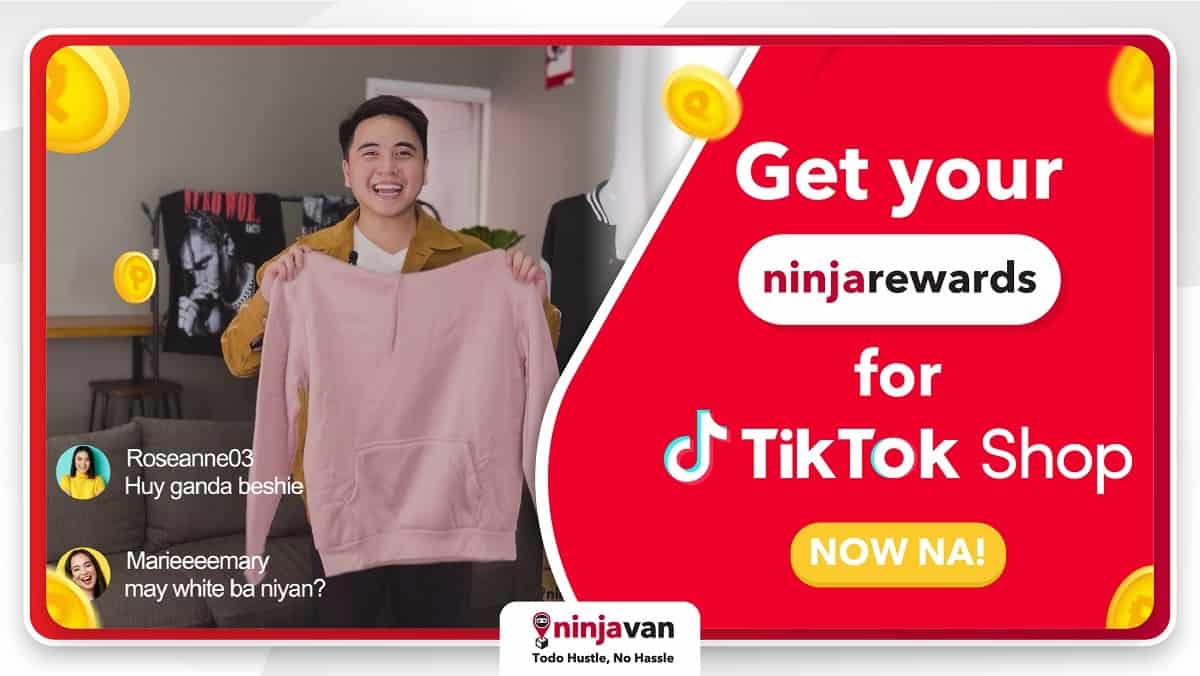 Get These Exciting Ninja Rewards Perks for Your TikTok Shop!
Here are the exciting perks and exclusive rewards that await you from our Ninja Rewards for #TikTokShop. Ship now to redeem soon!
Running a TikTok Shop can be both exciting and challenging, just like any other business.
But to be successful on TikTok is harder, it seems. You need to create more content, more videos to keep your customer engagement high. At hindi lang yan, your videos should also be very entertaining.
Kaya uso ang dancing, comedy skits and, of course, live selling for around 3 hours a day! May energy ka pa ba?
You work hard for your hustle every day, kaya Ninja Van created a most rewarding experience for you and your TikTok Shop!
Ninja Rewards for #TikTokShop is here!
Ninja Van is not only your reliable courier service, but your long term partner in growing your TikTok Shop.
We want to see you enjoying the fruits of your hard work and at the same time, give you perks and solutions that will help boost your business. That's why we created this special program just for you — the Ninja Rewards for #TikTokShop.
What is Ninja Rewards program for #TikTokShop?
Is it the same as the regular Ninja Rewards program? Yes and no.
Yes, because it's a rewards program where you earn points for every parcel you ship with Ninja Van.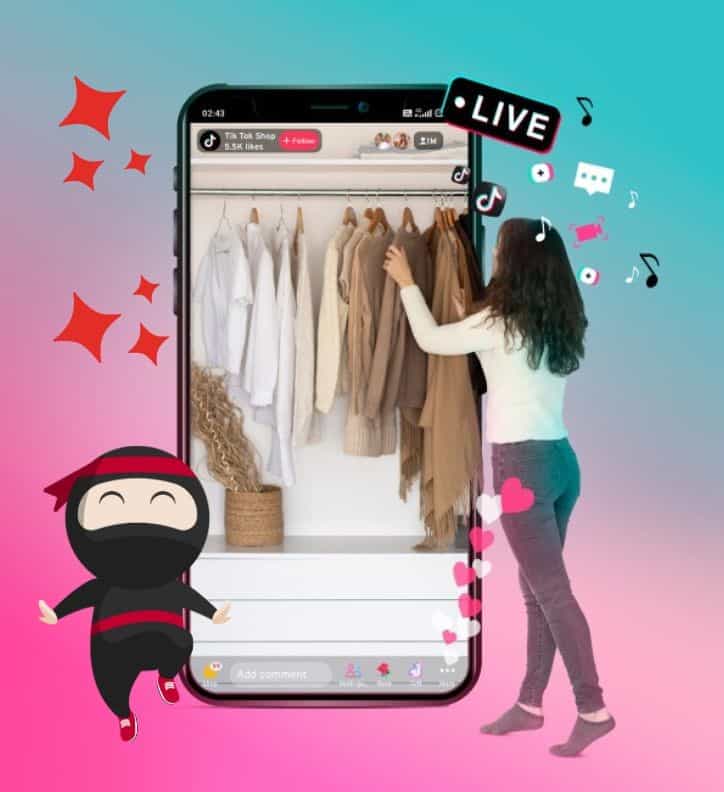 But this program is designed especially for TikTok shippers. So if you're a current shipper with a TikTok Shop, you're also eligible to join the Ninja Rewards for #TikTokShop program.
If you're a TikTok Shop seller but not yet shipping with Ninja Van, Sign Up now! so you can also enjoy the exclusive benefits and exciting rewards. Magpapahuli ka ba?
Ninja Rewards tiering
Another similarity with the original program, Ninja Rewards for #TikTokShop also rewards you with upgraded tier status when you ship more.
For this program 1 parcel earns you 2 points (1 parcel = 2 rewards points). Earn as much points for your TikTok Shop to reach these levels:
Bronze
Silver
Gold
Platinum
So the more you ship, the more perks and rewards to redeem, and you can make it all the way to the top to enjoy premium benefits!
What rewards can you redeem?
Now we go to the exciting part. So what are the perks and benefits waiting for you from our Ninja Rewards for #TikTokShop program?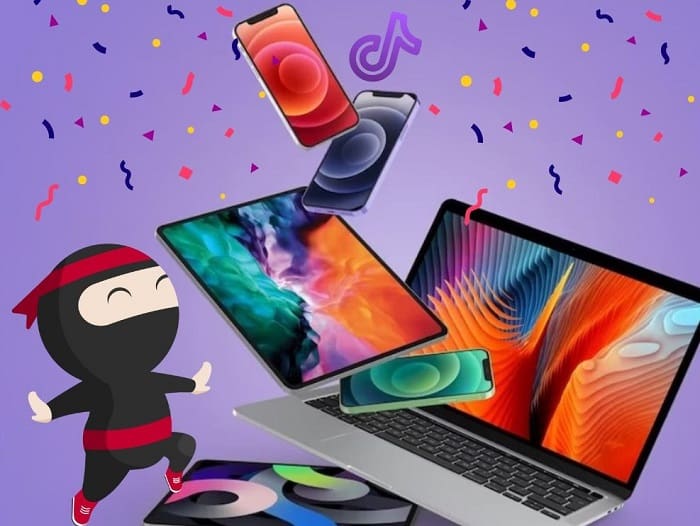 The items you can redeem will, of course, depend on your current tier or level. But all tiers (from Bronze to Platinum) will get Special Events Gifts, including:
Birthday gifts
Anniversary gifts
Christmas gifts
As you upgrade your level, the value of the gifts also increases! At the same time, all levels benefit from Free RTS and a Dedicated Account Manager.
Meanwhile, these exclusive perks and benefits (and their values) are available to you depending on your points earned and level:
Ninja Van Perks
Smartphones, MacBooks, iPads, and laptops
Wellness package
Staycations and travel e-vouchers
Shopping vouchers
Business Solutions Perks
Ninja Fulfillment – Free storage
Ninja Fulfillment discount on per parcel delivery
TikTok ads budget
One (1) year Canva subscription
Other customized support for your business
You can easily reach out to us at ph-rewards@ninjavan.co to learn more about the tiers and their corresponding points.
How to redeem Ninja Rewards for #TikTokShop
When you're ready to use your points to redeem these exciting gifts and perks, simply follow these steps:
Login to your Ninja Rewards account (ph-rewards.ninjavan.co)
Click on 'Rewards'
Choose your rewards and Claim
It will be reflected in the 'Claimed' tab
Ship now, redeem soon! 
We boost your TikTok Shop hustle not just with hassle-free deliveries, but also with perks and tools to help your online business, and special gifts you can personally enjoy — shopping ba ang gusto, staycation or a shiny new gadget?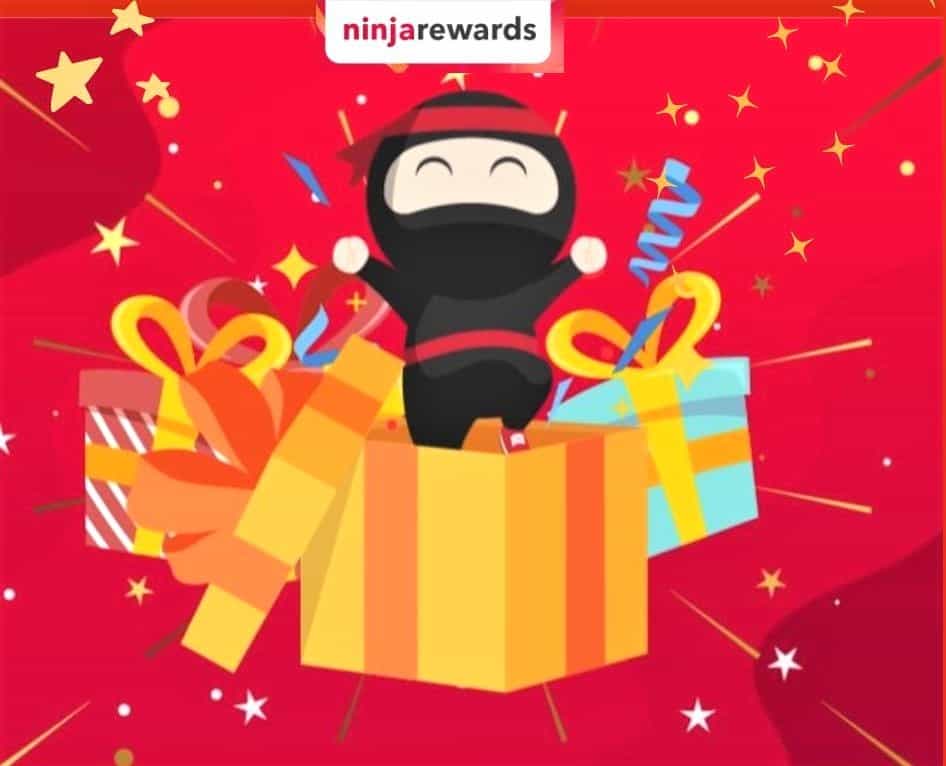 Kaya wag nang maghintay! Sign Up with your TikTok Shop today and start shipping with Ninja Van. Remember that the more you ship, the more you can redeem.
The more you redeem, the more benefits for you and your TikTok Shop.
Before you go, more tips to boost your TikTok Shop:
Top TikTok Shippers Share Their Tips for Success
TikTok Content Ideas for Your Business
How to Run Successful TikTok Ads