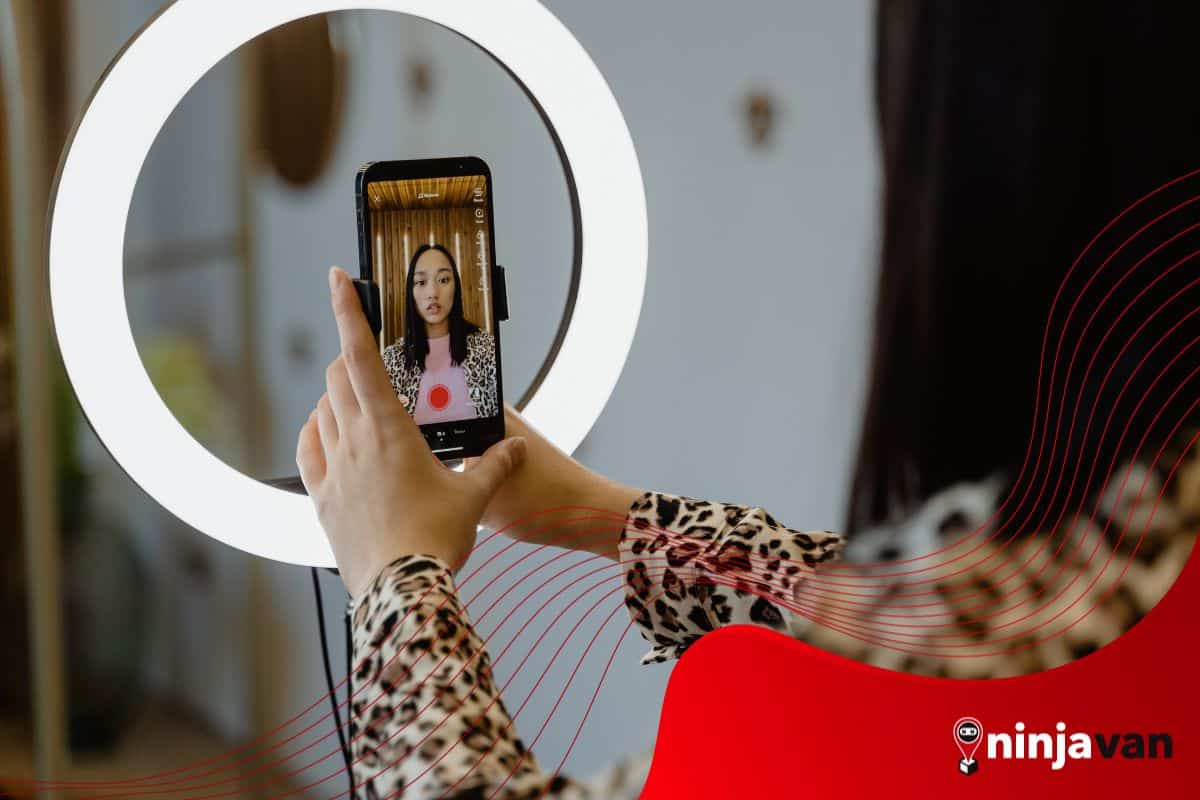 TikTok Content Ideas for Your Business
Everyone's on TikTok now including your customers. Time to plan your TikTok content ideas to boost your brand on the platform.
Most people you see glued to their phones are probably enjoying the latest trending TikTok videos.
Yes, TikTok offers highly entertaining content for users. The videos range from pranks and tricks, to information and challenges that hook younger audiences with short attention spans.
But aside from entertaining videos, TikTok is the new hot platform for promoting brands and online selling. Since millions enjoy TikTok, it's a potential platform to attract loyal customers for your business!
You can also create personalized and engaging videos that will cater to your target audience. Your imagination's the only limit.
5 TikTok content ideas to win followers and customers
Here are some of the top TikTok content ideas for business you might want to use when promoting your brand on the platform.
Adding some creativity, great effects and humor to your video will also help lure customers into following your brand and buying your products.
Sharing your roots
Among the best ways to win loyal customers is to share with them your own story that could inspire them. By sharing your humble beginnings, you can reach into their emotions – creating a connection between you and your followers.
Sharing your own story in the form of testimonials also builds a good image for your brand. Like in the case of Hiraya Pilipina, which sells fashion finds and other items for women. In one of its videos, owner Cleo Loque shared how her parents inspired her to build the business on her own a few years ago.
Their testimonial focused on how she bravely established the business from money borrowed from her parents. And sometime later, all of the struggles paid off as her business became successful along with thousands of followers on TikTok.
This is a good strategy because it appeals to emotions and shows that you have a small but established business. And customers love supporting small businesses and Filipino entrepreneurs with a good brand story.
Behind the scenes
Want people to be interested in your business? Show them how things are done – literally.
By letting people take a peek into your workshop or showroom, they will have a clear idea of what you bring to the table. They will feel a sense of security in your business because of your transparency.
A little behind-the-scenes look or a day-in-the-life of your business is a good idea to introduce your brand! Or show them how your product is created from start to finish and let them see the quality work you put into them.
Get inspiration from this Tiktok video from Goldilocks Goods, which garnered over 21.7 million views. The video showed the steps on how they process their beeswax wraps, which are among their eco-friendly products.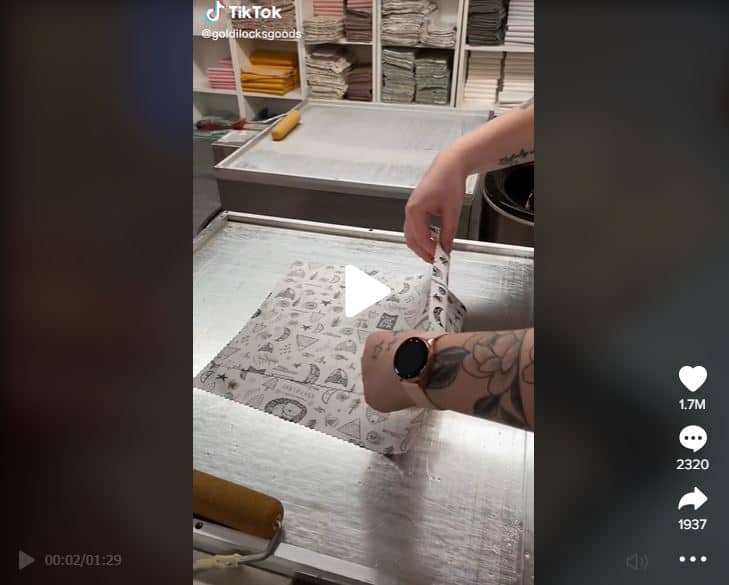 Another video by Clay by Clark, which sells clay earrings, provided an in-depth look at how they manufacture their earrings. The long process was condensed through a time-lapse, which is, by the way, a good way to speed up long videos. Para di mainip ang viewers!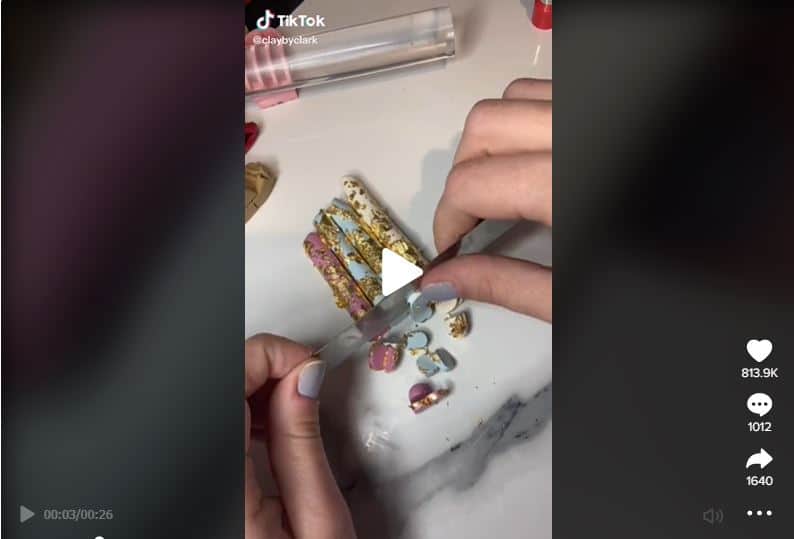 Create how-to content
A product demo from no other than the enterprise itself is a business strategy that never gets old. It provides a clear step-by-step – with visuals – of how to effectively use your product.
Remember merchandisers who promote products in malls, parks and supermarkets? A how-to TikTok content is very much like that, but way easier and reaches more of your target audience.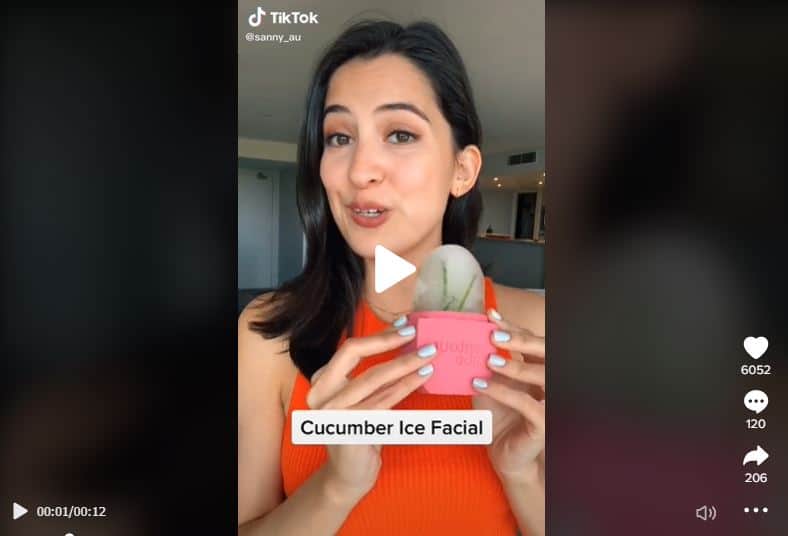 A video uploaded by Contour Cube, an ice facial tool business, showed that you can promote and demonstrate your product in less than a minute. In the video, the owner showed how to use the product – from the first to the last step.
Q&A with your customers
Want to strengthen your relationship with your customers? Interact with them through the question-and-answer portion of TikTok. It's now one of the best ways used by businesses, and even influencers, to interact with their customers.
A Q&A session with your customers doesn't only promote your brand; it also allows your customers to feel that they are seen and heard – that their concerns and feedback matter to your business and you're willing to take the time to help them.
Learn from this example by You Fancy Optical. It published a TikTok video that specifically answered one of the most frequently asked questions: how to order.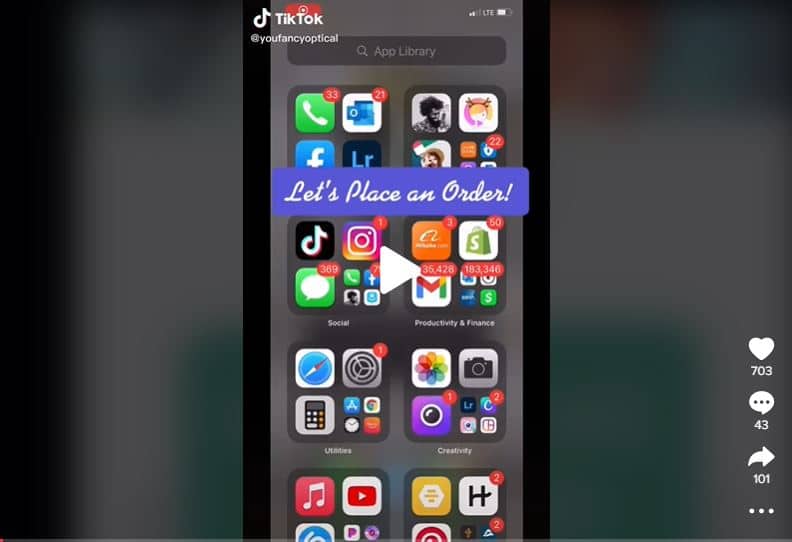 In the video, the eyewear business gave a step-by-step on how to process an order through their website, with corresponding visuals.
This might sound simple, but that video could boost the image of your brand, as well as your sales because your customers will find it easier to buy your product online.
How about some cool promos?
If your small business can afford to do promos or discounts, do it. It will surely boost your brand image and sales. But of course, do it with moderation.
TikTok is one of the best platforms to promote it. Utilize the platform to announce that you have a promo for certain products or services.
Just like this video by Kily.PH Online, it gave customers a peek into her flash sales and free items for the 8.8 sale event. This is a good strategy to get buyers excited and tune in to your store. A great way to kiliti their shopping bones!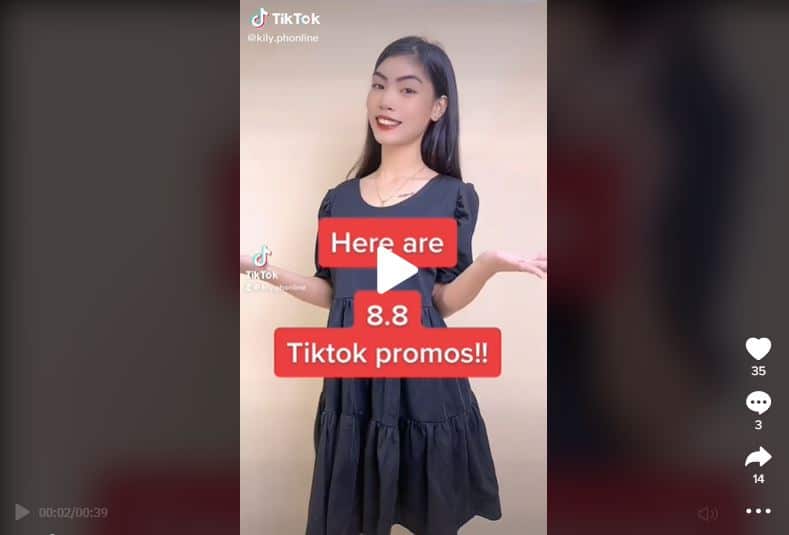 Many online buyers wait for the double-digit shopping events to buy or checkout their orders because of the discounts. So make the best of these events, too, by coming up with cool promos that will bring more customers to your ecommerce store. 
When is the best time to post on TikTok?
Unike Insagram or Facebook where there have been many studies on the best and work times to post content, TikTok is still fairly new. But according to marketers who have done some testing, the best times to post your TikTok content are between 6AM and 9AM, and between 7AM and 11PM.
As for the days, Tuesdays, Thursdays and Fridays work best for many marketers.
Remember to keep your TikTok content real
Every day, new content and new videos are posted on TikTok, and with the launch of TikTok Shop you're getting thousands of new competitors by the minute. So you might want to start as soon as you can with your videos.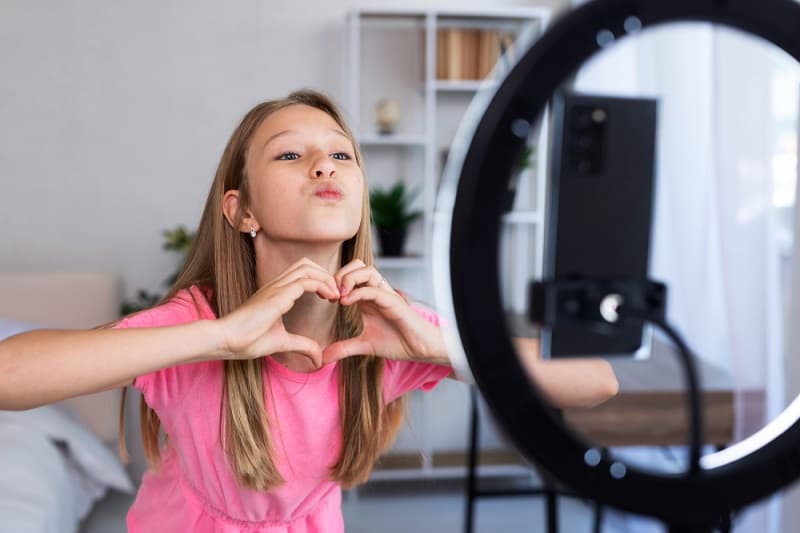 The Titktok ideas here will help you attract more customers and boost your online presence. But make sure your content reflects your brand personality. Riding with the trends is good, but it won't do your online business good if your customers can't relate to them.
Most importantly, have a regular posting schedule so you'll always have new content for your followers or customers. Otherwise, your videos will drown in a sea of content, many of which will be from your competitors.
Kaya laban lang and keep those cool, creative TikTok content coming!
Featured image by MART PRODUCTION via Pexels