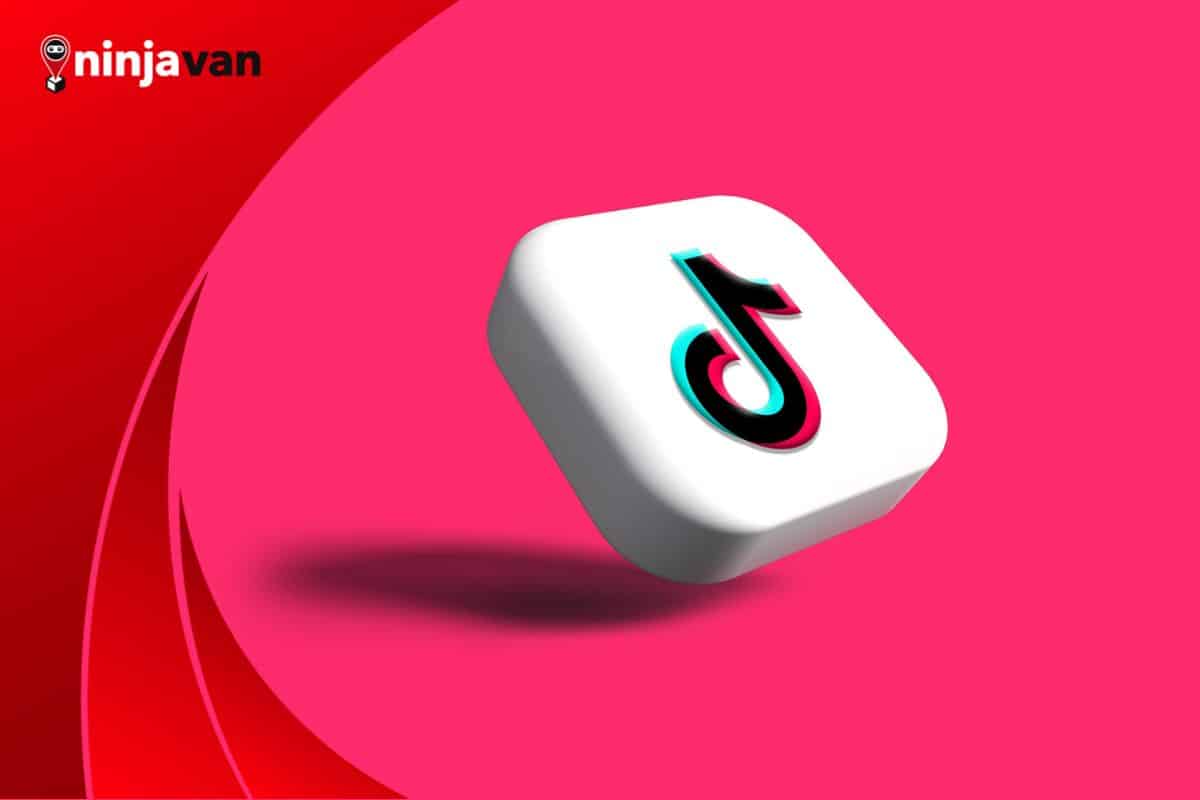 8 Tips to Successfully Sell on TikTok
If you're not yet on TikTok, you're missing tons of opportunities to promote your brand. Here's why.
Does your business have a presence on TikTok? If not, you're missing out — big time — especially if you're in fashion and beauty ecommerce. 
In the Philippines, TikTok has 35 million active users. Most of its users are aged between their teens to late 20s, the biggest and most active spenders in online shopping. In fact, marketers predict that TikTok will be the most important social network for marketing in 2022 and in the next few years!
The benefits of putting your brand on TikTok outweigh the learning curve. Simply put: if you're not on the platform where your customers are, you're missing the chance to connect with them and potentially sell big.
Convinced? FOMO be gone! We're here to help you unlock TikTok's selling potential with eight easy tips.
Start selling on TikTok for the win!
1. Dive right in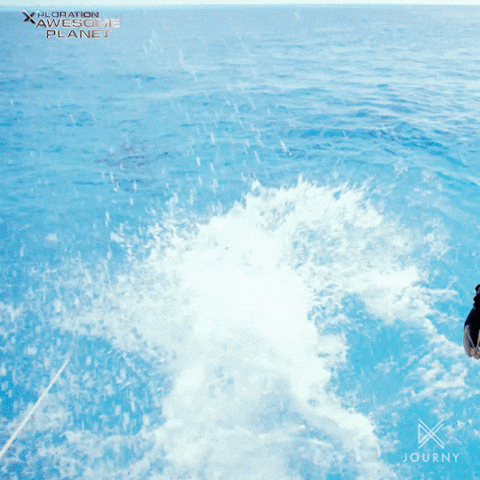 Poking around TikTok but don't know where to begin? You can review our previous article, How To Start Selling on TikTok for Business, to get started with the basics. 
Once you sign up for the platform, make sure to switch your account to TikTok for Business, which has robust tools and capabilities to help you make an impact on the platform. At the basic level, you can add business information to your bio, access advertising solutions and unlock analytics to give insights about your customers. 
Having a business account also ensures that, should you boost your videos (more on this in tip no. 7), your TikTok advertising can keep gaining organic impressions and engagements with your target audience, even after the video promotion period ends. Without a business account, your promoted videos won't be seen, much less gather engagements.
2. Introduce yourself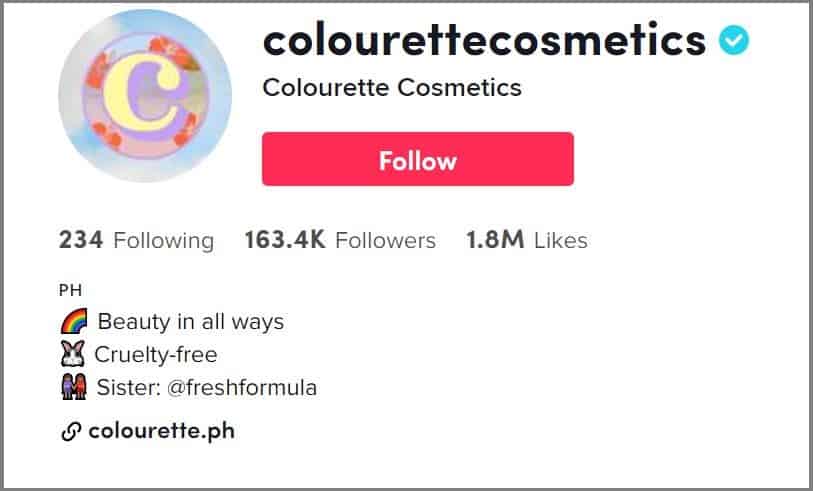 Your TikTok bio is your virtual calling card to millions of potential customers, so you must make sure na mayroon siyang dating. (See sample above: the bio of Colourette Cosmetics.)
Keep your bio short, yet accurately descriptive of your brand. Add your brand slogan or keywords to improve searchability. Don't be afraid to use emojis: they're native language to TikTok's young user base; conveying friendliness and emotional openness, and may even increase conversions. 
End your bio with a call to action: a link to your website or online shop, special promo codes or even TikTok challenges. Keep your CTA fresh!
3. Use hashtags as a research tool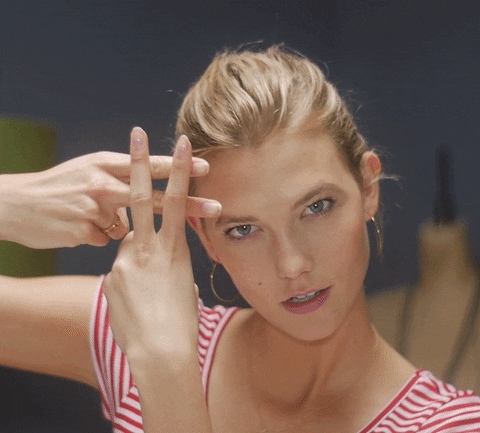 While exploring TikTok, you'll notice the different hashtags used by posters to tag their content. This is a powerful marketing tool to help you find your niche and define what your target customers like and want to see. 
If you're a fashion seller, for example, you can browse the #style hashtag to see the kind of videos particular interest groups are posting, watching and engaging with. As you continuously explore videos over time, you'll refine your target customer profile to better create content that appeals to them. 
And once you have a solid following, you can even launch hashtag challenges for more visibility and ROI – more on this in tip no. 7!
4. Make captivating content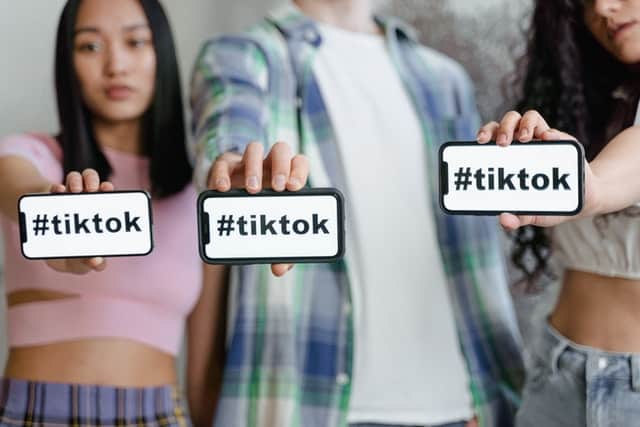 Content is king, and it rules over TikTok with an iron fist. From challenges and viral sounds to the latest "uso" dances, the possibilities are endless. Use content to draw followers to your feed, create interest and achieve exposure for your brand. 
If you're feeling a little overwhelmed, here are some suggestions:
5. Tag your posts with your products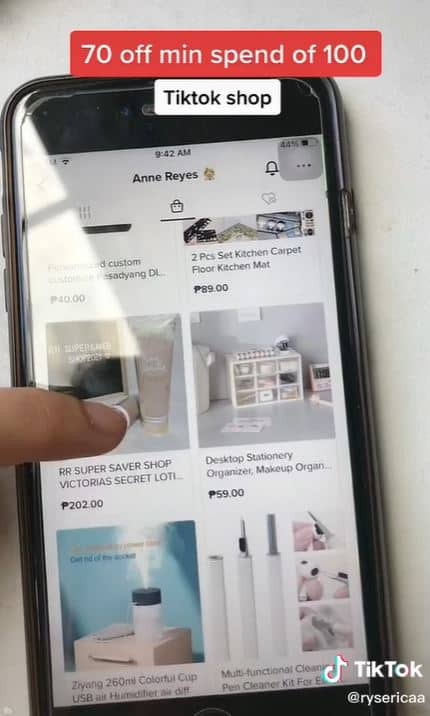 Did you know that customers want and expect to shop directly on social media sites instead of being redirected to your online shop? The great thing about TikTok selling is that people don't need to leave the app to do some shopping. 
The TikTok Shop makes it easy for viewers to find and buy your products just by looking at your tags. Watch this video to learn how to set up and maximize your shop on TikTok.
6. Partner with influencers
A surefire way to gain more views from your target market and get them to try your brand is to partner with influencers they like and trust. Creators can create content featuring your brand through a paid partnership. 
According to a survey by Oracle, 37% of consumers trust influencers over brands; in terms of age group, Gen Zs and Millennials are twice as likely to try a product after an influencer has featured it than Boomers or Gen Xers. With statistics like these, it's no wonder creator-brand partnerships are so effective and patok. 
While not everyone has the shala budget for a Heart Evangelista, TikTok has many content creators who just might be a match for you. TikTok makes finding and connecting with them easy through the TikTok Creators Marketplace. It lets you find relevant influencers based on your industry, budget and business goals. 
37% of consumers trust influencers over brands; Gen Zs and Millennials are twice as likely to try a product after an influencer has featured it.
You can also browse through the creator profiles to get insights on the size and demographics of their audience, how their content performed on the app and even watch samples of their work.
7. Spend your ads budget wisely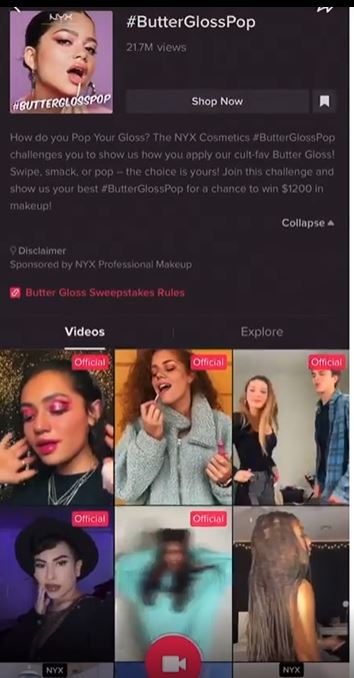 If you have the cash to spend, TikTok has the advertising solution for you – whatever the size of your brand. Here are some options:
Video promotion: You can start by promoting one of your videos to achieve a particular goal: getting more views, website visits or followers to drive traffic to your storefront. You can set your budget to accommodate the number of impressions you want to generate.
As we said in tip no. 1, if you're using a business profile, these boosted videos can still get traction on the platform – even after the promotion ends.  
Auction ads: If you'd like to pay to boost your brand visibility, but still want to manage your budget, self-serve auction ads can serve up what TikTok calls "In Feed ads". Similar to YouTube ads, In Feed ads start before a user's selected video and last between 5-15 seconds. Like YouTube ads, they're also skippable, but can potentially earn you millions of impressions. 
To get started, set up an account on TikTok Ad manager. Define your target market and goals – this will be the basis for the bids on your target metrics. You can target specific age ranges, gender, interest groups; and you can also set your goal to drive people to your website, purchase a particular product or get more views and followers. 
On paper, auction ads can cost as low as US$20 a day, but in reality, pricing will depend on factors like how many people are bidding on the same keywords as you are, target number of clicks and views, and the length of time the campaign runs. 
Reservation ads: Reservation ads are specific to big-ticket ads on TikTok, such as Top View ads, which appear at the top of the For You page; branded effects (customizable filters unique to your brand); and hashtag challenges.
These ads reach the widest audience possible in a particular market or region and are only accessible through channel partners (agencies) and key accounts. 
Pricing is not typically disclosed to the public (here's a quick video outlining the differences between Auction and Reservation ads). If you are looking to promote your brand in a big way and have the budget to spare, reservation might be a good option for you.
Just look at the results from NYX's #ButterGlossChallenge, which generated more than two million user-generated videos and increased brand awareness by 42%. 
8. Keep engaging with your audience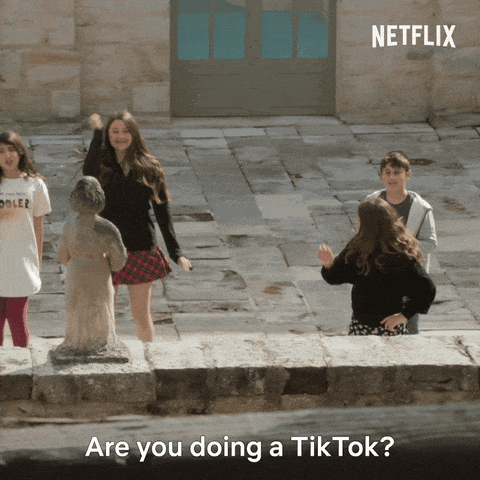 Our final tip for successfully selling products on TikTok? Consistency. To keep and grow your hard-won audience and make sure they stay interested and interacting with your brand, it's important to get on the app every day.
Post content and engage with your customers through comments, polls, Q&A and live streams. Don't just focus on your own page, check out and comment on other accounts, too. 
While on the app, you can also engage in social listening to assess brand mentions, industry trends and conversations. This helps you stay updated on customer sentiment and adjust your marketing plan as needed.
Is it worth selling on TikTok?
The simple and short answer is 'Yes!'. Stop asking yourself why TikTok is good for business because all the proof you need is here.
TikTok is not as daunting as it seems. Start with our top tips, constantly adjust your strategy and don't forget to engage. Happy selling! 
Featured image by Rubaitul Azad via Unsplash