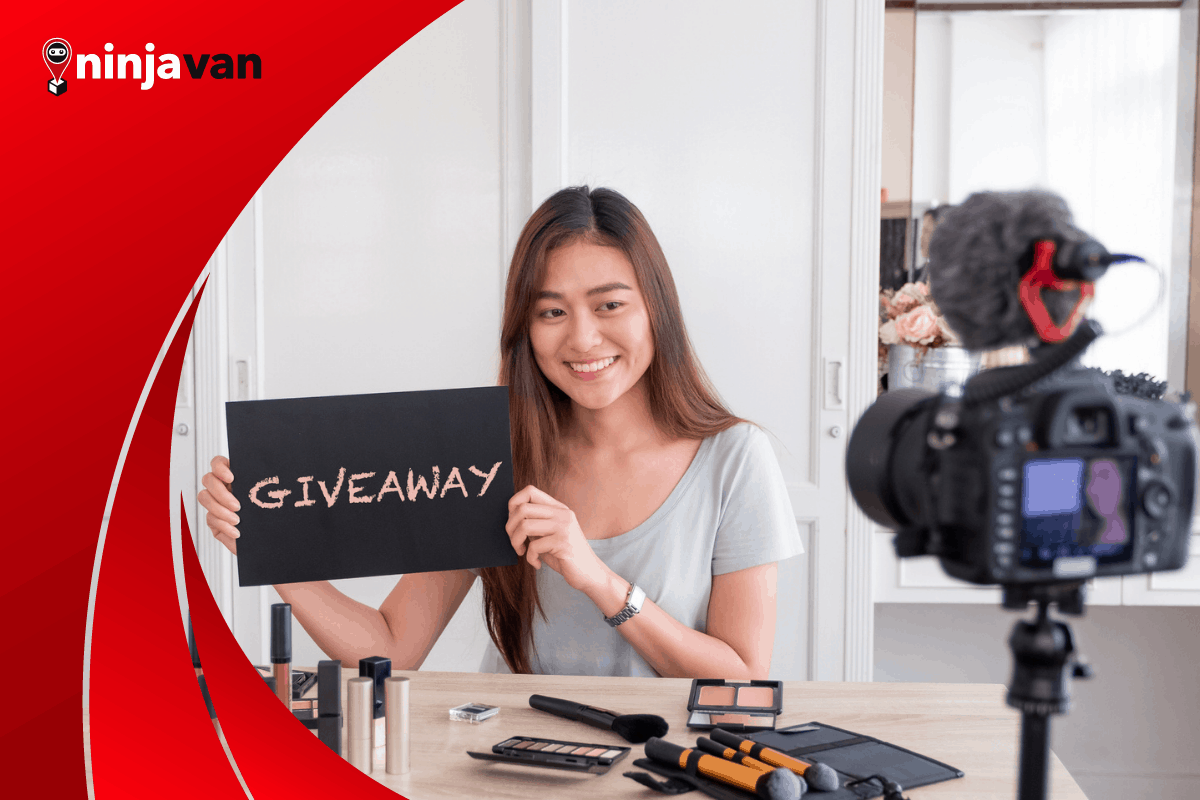 How to Run a Successful Social Media Giveaway
Don't give away your shot at running a great social media giveaway contest! Here are tips to help you maximize your contests.
Running a social media giveaway contest can't be that hard, right? It seems simple enough — hoover up some goodies to give away, boost a few posts to gather participants, and then wait for that sweet engagement to roll in, hopefully followed by busloads of customers.
Unfortunately, it isn't that simple. That's why we're here to give you a leg-up on the competition with some tips on running an effective social media giveaway.
1. Set a Goal
Having a defined goal for your social media giveaway contest allows you to focus all your efforts in one direction. To do this, you need to ask yourself the basic question: Why are you running a contest in the first place?
Is it to boost brand awareness? Drive engagement? Promote a new product? All of these are viable goals for your contest to achieve.
Super Scoops Ice Cream ran a social media giveaway intending to boost brand awareness through a returning product. By offering just 5 pints of ice cream worth less than Php 2000, they were able to get nearly 300 comments from participants tagging their friends in an attempt to win. Imagine receiving that much engagement for a product reintroduction without the usual expenses for similar publicity stunts.
Now that's value.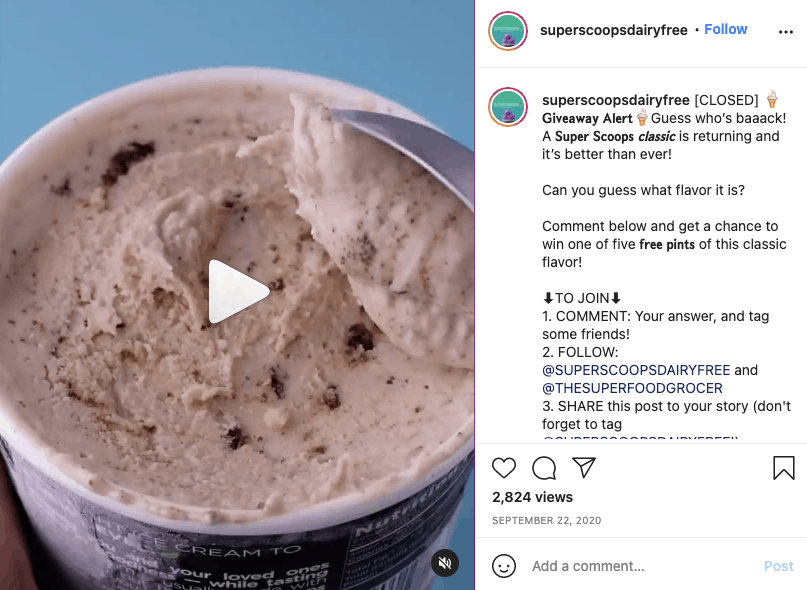 2. Set a Budget
As fun as social media contests can be, they are still a business decision and need to make financial sense to justify the expense. When creating your budget, make sure you include the costs of your giveaways, advertising, and logistics. Having a solid budget in place gives you the best chance of making your investment back and then some.
You know you love it.
3. Choose the Prizes
No one is going to go through the hassle of joining a giveaway contest if the prize isn't worth it, so you need to make sure the reward is attractive and proportionate to the effort people have to put in.
More than that, your prize needs to be relevant to your brand. It's no use having a giveaway that doesn't market your product or service, so it pays to have a prize that puts your brand's best foot forward, converting entrants into customers.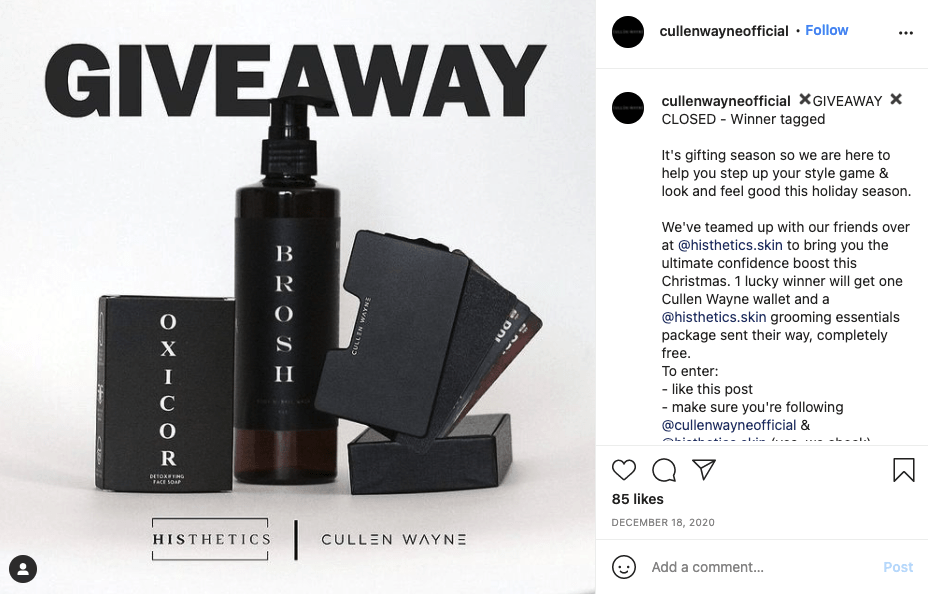 This giveaway by Cullen Wayne was effective because not only did it focus on the brand's premium wallet, it also collaborated with another brand that shared the same aesthetic, helping it reach a second audience.
4. Choose the Social Media Platform
The best social media platform to run your contest on will depend on your audience, industry, and niche. If you aren't sure which platform to use, don't be afraid to experiment – after a few contests, you'll have a better idea of which one maximizes your reach.
It's also important to check the terms and conditions of each platform to make sure your contest doesn't violate any of their rules. For example:
Facebook: Indicate that Facebook is not affiliated with your contest.
Twitter: No duplicate tweets across multiple accounts allowed.
Instagram: Do not tag users in a photo if they are not in that photo.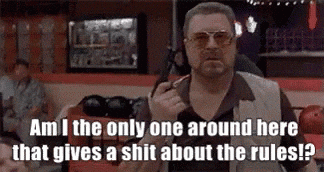 If you don't like the rules, you can always try Parler (please don't)
Structure Your Contest
The next step is to structure your social media contest. You need to decide on a timeline, eligibility, number of winners, and type of contest. Types include photo, video, caption, sweepstakes, like/share/reply, and voting contests. Use the goal you determined before to guide this process. If you want more people to purchase your product, you can have a photo contest with your product in the picture, but if you want more people to know more about your website or social media accounts, like/share/reply contest would do.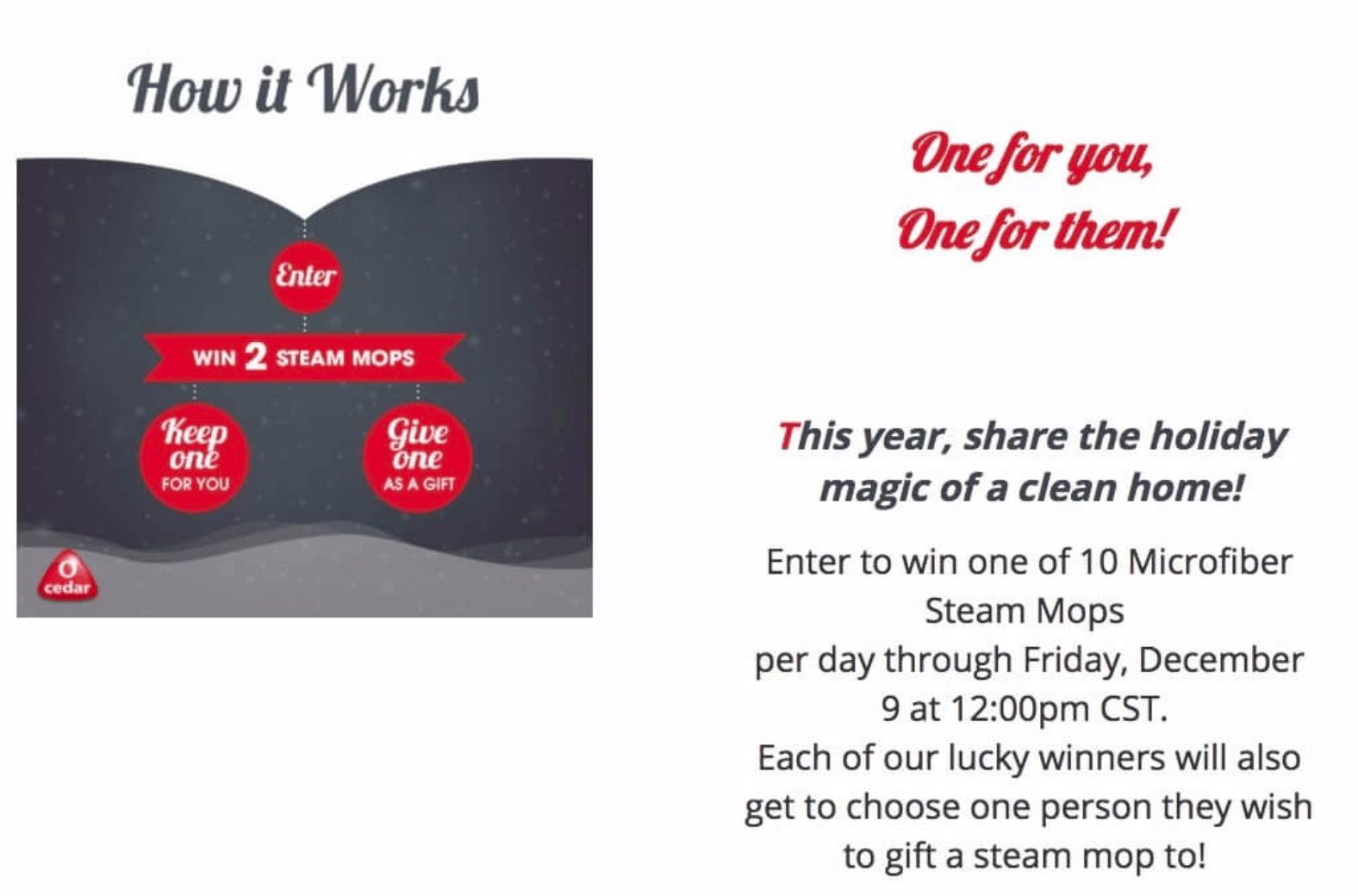 This social media contest by O-Cedar was effective because of a creative structure where a winner would get to choose another person to also receive a steam mop, which was perfect for the Christmas season.
5. Choose the Right Tools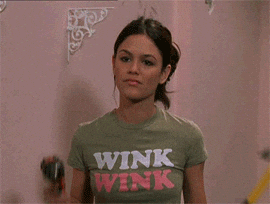 Things can quickly get out of hand if hundreds of people start participating in your social media contest. To effectively manage all of this engagement, it's important you use the right tools. Here are a few we recommend:
Gleam – helps you acquire, engage and retain more users through social media contests and the like
Rafflecopter – A one-stop shop for planning your prize giveaway
6. Launch, Promote, and Engage
If you want to maximize the reach of your social media contest, you need to make sure your marketing materials are exciting, brief, straightforward, and actionable.
People who participate in your contest are already interested in your brand, so your next step is to engage with them to convert them from entrants into customers.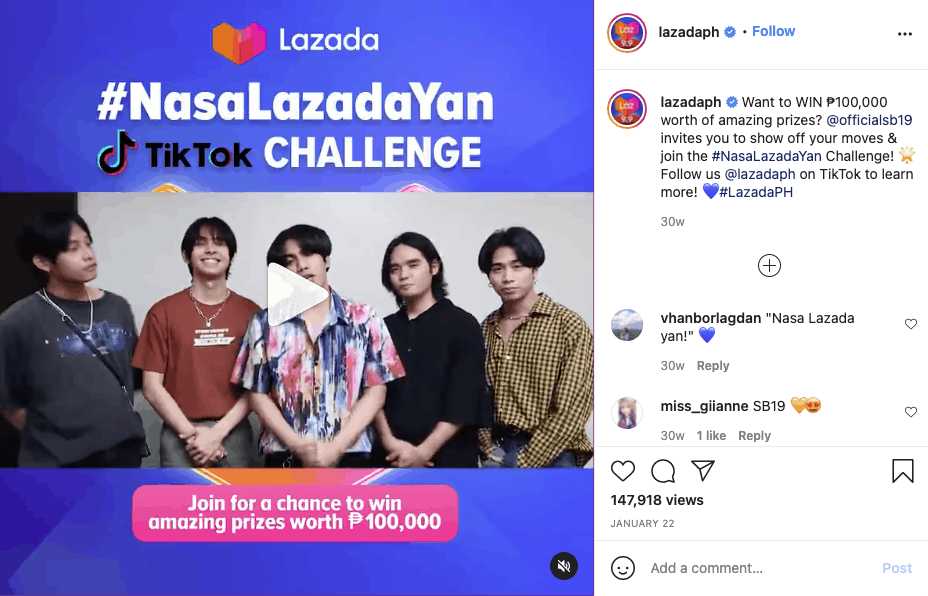 Lazada recently held a social media giveaway contest using TikTok as their main platform. Their promotions were effective because they were exciting and simple while the structure was also interactive as it encouraged fun, user-generated content.
7. The Actual Giveaway
Once you've chosen your winners and dispatched your prizes (using Ninja Van of course), it's time to analyze your data from the contest to see how successful you were in achieving your goals. You should ask important questions such as was enough buzz generated, did you achieve ROI, and was your choice of social media platform effective.
Make sure to take your time on this step, as a comprehensive post-contest report will help you create more effective giveaways in the future.
Ninja Van delivering your prizes on time.
Featured image by Weedezign on Getty Images.