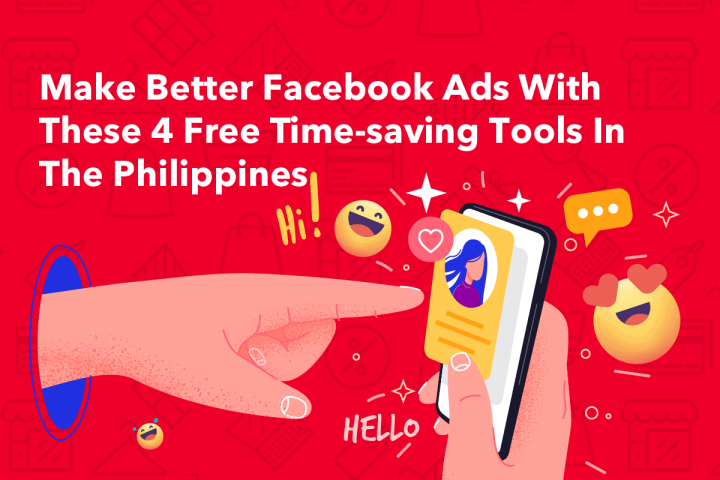 Make Better Facebook Ads With These 4 Free Time-saving Tools In The Philippines.
Arm yourself with these tools so that creating Facebook ads won't take up your day.
Let's face it: e-commerce is not easy, especially during these exceptional times brought about by the pandemic. "Busy" doesn't suffice as a descriptor for your hectic schedule as an e-commerce seller.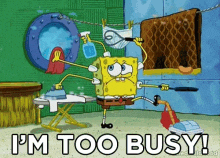 Even before the pandemic, e-commerce has already changed the business world. According to a Statista study, e-retail sales accounted for a staggering 14.1% of all retail sales worldwide. A double-edged sword for sellers like you – a blessing to your business but havoc to your daily life's balance (if there's any to begin with).
Regardless of how busy you are, social media marketing cannot take the backseat. No matter how laborious and time-consuming it is, social media marketing is still one of the most effective digital marketing strategies.
In fact, statistics show that businesses with a good social media presence (Facebook & Twitter) have 32% more sales on average than stores that don't.
We've completed the quest to find the most useful and time-saving marketing tools out there so you don't have to. Oh, and did we mention that they're all FREE?
1. Canva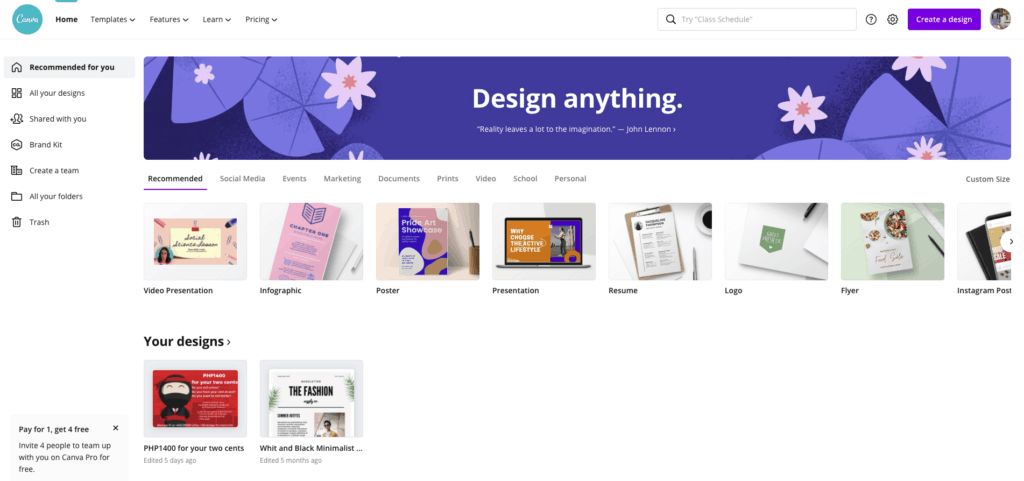 A great Facebook ad is one that is both eye-catching and visually-pleasing. Canva is a free graphic design platform that you can use to create excellent social media graphics, ads, and any other visual content.
Why we love it
Canva offers a wide range of stock photos, vectors, and design templates that you can readily use for all your print and digital ad needs. You can access the platform using your desktop or even through your smartphone. Talk about being handy!
Limitations
Some premium elements are only accessible if you upgrade to Canva Pro. But hey, for most of us looking to create Facebook Ads quickly, the free account has all we need!
2. Pexels and Unsplash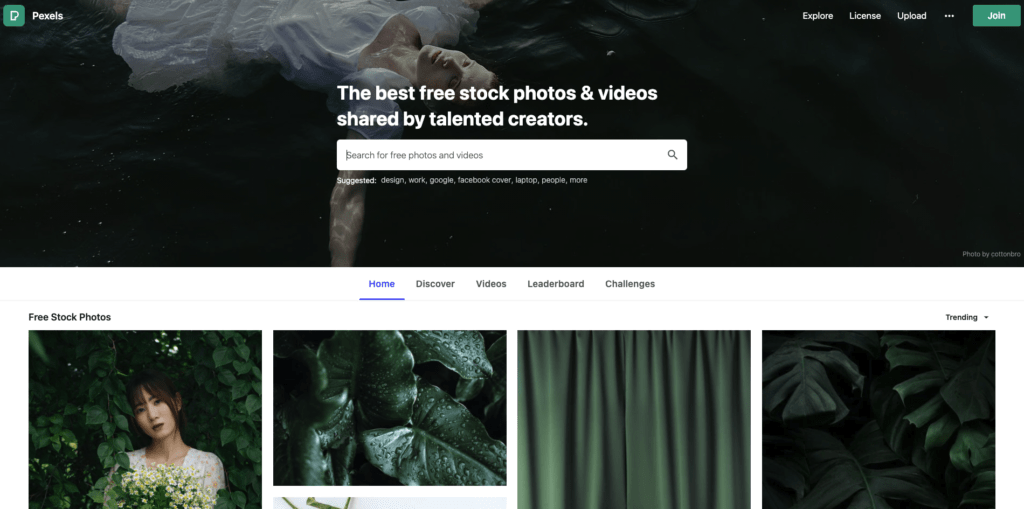 Looking for high-quality photos to add to your Facebook Ads? Pexels and Unsplash offer royalty-free stock photos that you can use for all your advertising needs.
Why we love it
Many websites offer royalty-free images, but because of the extensive collection and variety that Pexels and Unsplash offer, we consider them two of our favorites.
Limitations
Royalty-free stock images are a double-edged sword – on the one end, it's good because it's free, but on the other end, it's free, so chances are, you won't be the only one using it.
3. Imgflip Meme Generator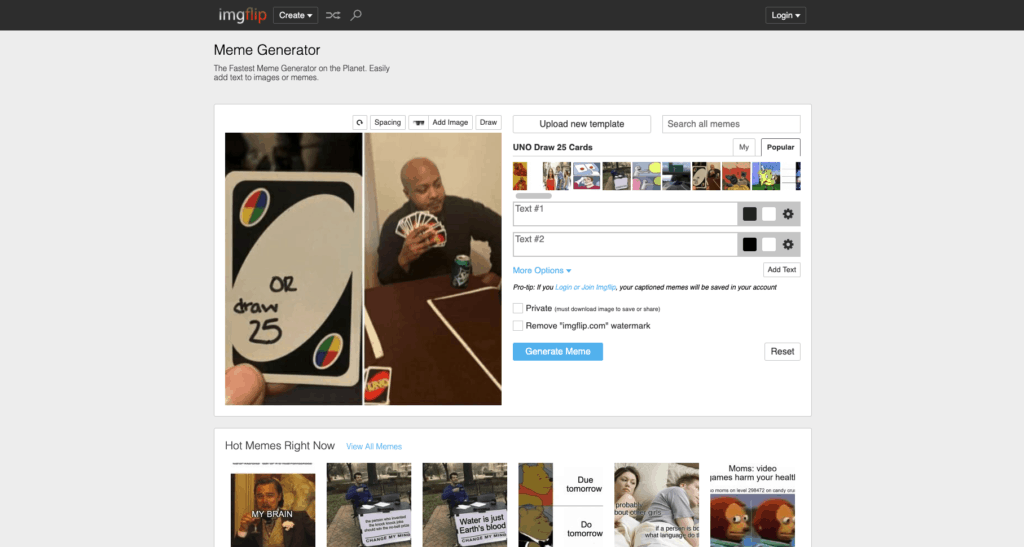 There's no denying it; everybody loves memes! A great way to make your Facebook Ads more appealing to millennials and Gen Z is to level up your advertising game by creating funny and relatable memes. Memes are this generation's language, and Imgflip Meme Generator makes it easy. Create your own memes and speak to them in their language.
Why we love it
Other than the fact that it's free, Imgflip is also insanely fast and easy to use. You don't even need a high school degree to know how to operate it. Likewise, it doesn't just allow you to create incredible memes for your Facebook ads; it also allows you to create GIFs.
Limitations
It's a really simple tool. So other than writing captions (we gave some tips on effective copywriting here), there's not much customization you can do. But that's what memes are supposed to be – simple yet witty.
4. Invideo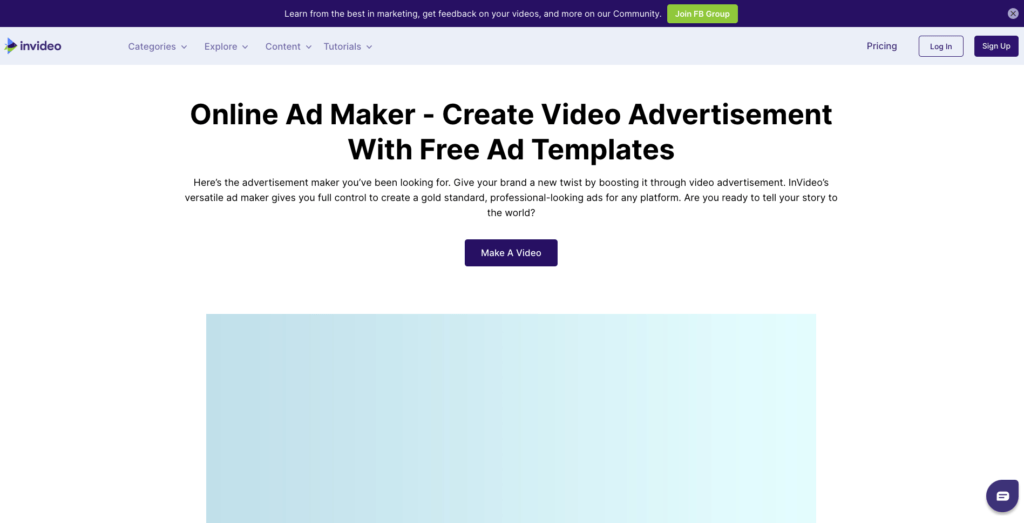 Invideo is a free online video editor/creator that helps you create video ads for your Facebook Marketing ads.
Why we love it
Invideo has thousands of captivating pre-made video templates to choose from. Additionally, it has tools for automated voice-overs, power transitions, and intelligent frames.
Limitations
Even if you're using a free plan, you can access Invideo's full editing features and export up to 60 videos per month – albeit with a watermark. Nonetheless, a good enough deal if you ask us!
E-commerce selling is not a walk in the park. But with the right mindset and the right tools, anything is possible. There are lots of marketing tools you can use to save you much-needed time and money. You just have to know what they are and when to use them. So the next time you plan on making your very own Facebook Ad, keep these marketing tools in mind!
Featured image by UnitoneVector from Getty Images.