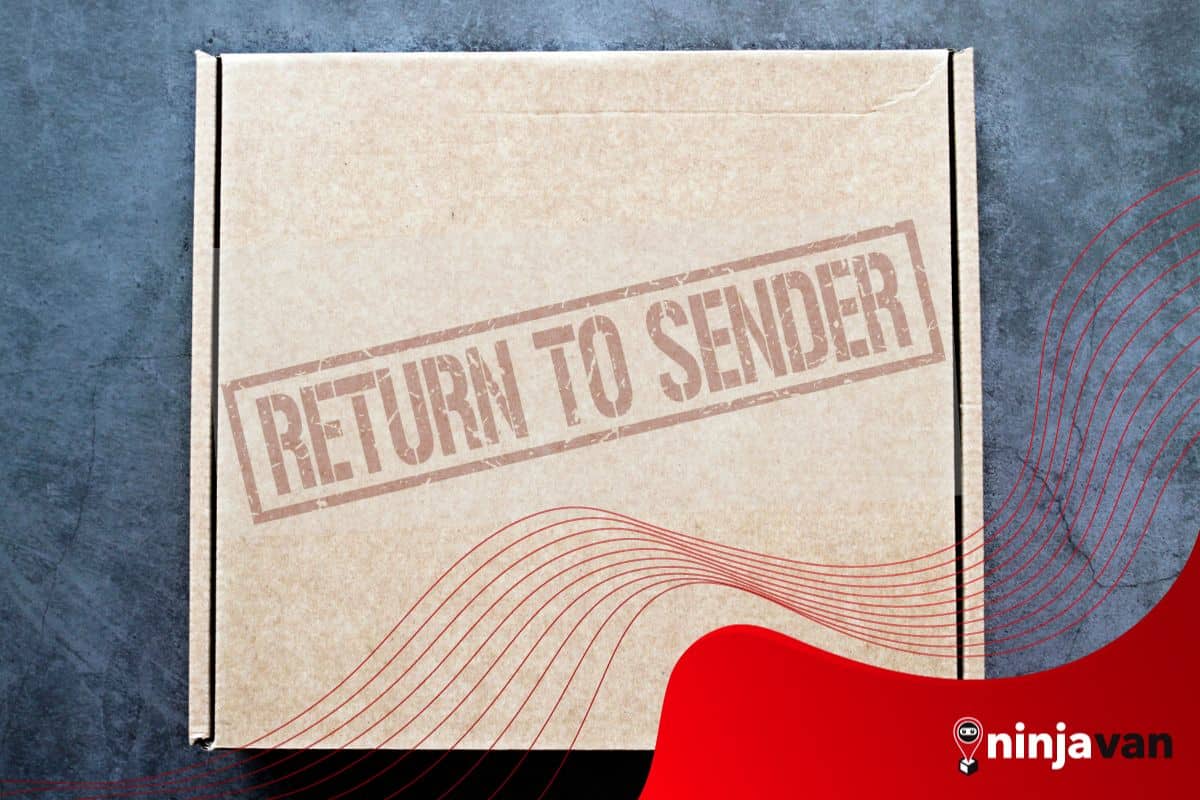 Top RTS Reasons and How to Avoid Them
How can you avoid return-to-sender parcels? We've gathered the top reasons and solutions to help you reduce your RTS.
As ecommerce businesses provide a convenient shopping experience, they're also the ones that suffer the most with high RTS (return to sender).
Usually, COD (cash-on-delivery) orders are the culprit for RTS incidences. And predictably, they increase further during the holiday shopping season.
What is RTS and how does it affect a business?
Online vendors generally partner with outsourced logistics companies or courier services to ensure customers' orders are delivered on schedule.
A system is in place to make transactions accurate and reliable. And it starts when the order is filled up by a customer. The ecommerce fulfillment process has to go through phases before it can be considered complete.
Sometimes though, an order may be returned for various reasons. This is when the RTS or Return to Sender procedure begins.
What does return to sender mean?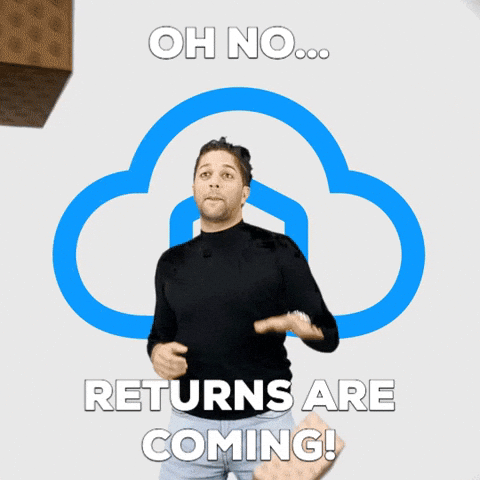 It's a standard policy followed by courier services to handle unsuccessful delivery. A package marked return to sender is shipped back to the indicated address.
It also enables customers to exercise their rights. However, businesses suffer the consequences of RTS, especially when it occurs way too often.
At least 30% of all products ordered online are returned, considerably higher than in traditional brick and mortar stores.
In most cases, the seller already covered the customer's shipping fees (delivery and return) without a sale, and returned items can't always be resold. This combination costs financial loss over time. It's crucial to identify details to avoid a return to sender package.
Top 5 Reasons for RTS based on Ninja Van's data
Below are the common issues gathered from our database to help you diffuse future RTS incidences.
1. Address provided by the customer is incomplete or wrong (the rider can't find the location)
Customer inputs wrong or incomplete delivery address in the system. As a result, the courier service or rider has difficulty looking for the parcel's destination. It slows down their schedule and affects all the other orders to be delivered on that day.
Sometimes, some customers recently moved to a new address and haven't updated their information either in the shopping/retailer's system or their browser's autofill function, so they accidentally input their old delivery address by default.
2. There's no one available to receive the parcel
There will be occasions when the customers may not be around on the day of delivery. Some may have gone out for an errand, had to attend to an important matter outside or had other unexpected incidents.
It's not always the fault of the customer. Still, it's also their responsibility to let the courier know if they won't be available to receive the parcel, especially if they've been informed of the delivery date.
At least 30% of all products ordered online are returned, considerably higher than in traditional brick and mortar stores.
3. Customers changed their minds and refused to receive the parcel
Some customers may have decided long before the parcel's delivery that they don't want the item anymore due to several reasons, some of which could be:
The platform or online shop they ordered from didn't have the option to cancel their order at a specific time
They hit the order button right away without carefully checking the item
They found the same item for a cheaper price in some other store
The cash at hand is insufficient, so they decided not to receive the order anymore.
These things happen more than sellers care to admit. And fortunately, they can be mitigated with the proper precaution.
4, The package is defective or damaged
Each package has value and should be treated as such, regardless of size and cost. Parcels should be packed properly to ensure quality and safe delivery to the customer.
Poorly packed items can mean the difference between profit and loss. And customers may outright refuse the package when they see it's already damaged from the outside.
5. Wrong item was inside the parcel
Months leading to the Christmas celebration are notorious for the peak shopping season.
Sometimes, sellers pack and send the wrong item. Human errors are bound to occur when online shopping stores are bursting with rush and bulk orders.
That's why it's important to get your online shop ready for the holiday months ahead for less hassle and worry.
How to avoid RTS cases (based on the cited reasons)
For any business, especially a startup, it's best to lessen the incidence of a package marked return to sender.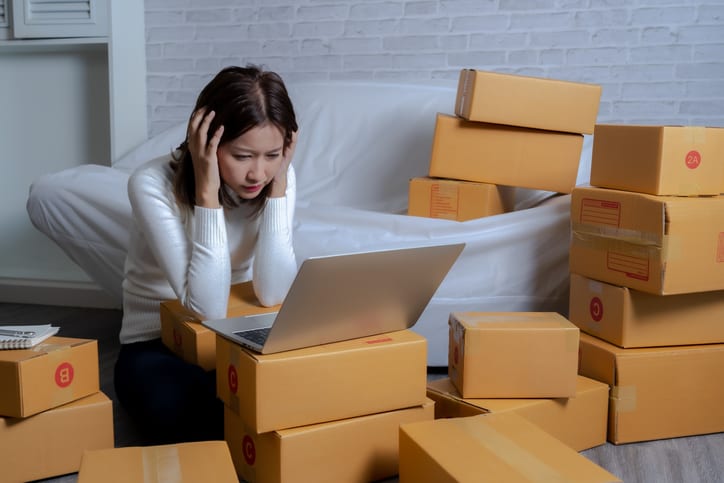 Below are some easy solutions that you can do right away to reduce the RTS instances.
1. Double-check or validate the address before shipping the item
Have a system in place on your store's platform.
Free software programs like Smarty and Melissa Data Quality Suite for shipping address validation can automatically check real-time when customers enter their data.
Or set up your own shipping channel once you sign up to seller online platforms. Popular shopping sites have integrated third-party logistics providers that make it easier for you to streamline your shipping details.
Or directly partner with logistic services. They have an automated shipping validation system to do the work for you.
2. Ask for a valid phone number and call or message the buyer to confirm their identity
Some people take advantage of the situation and fake their identities to get the parcels. So, it's a security precaution to ensure that the orders will be received by a legit buyer.
Put options on your website to validate the customers' numbers, especially first-timers, by sending them a pin code to make sure that their contact number is correct and working.
Or simply contact the buyer to verify their details. This can be done through a quick call or chat message.
3. Take a photo of the items and send it to the buyer before packing
This is to show and confirm to the buyer that the item is in good condition before shipping. Make sure to get their confirmation as well. In case the buyer received it with damage, the seller can then coordinate with the logistics company for liability.
This lessens your financial loss depending on the arrangements made with their logistics partner.
Some customers may have decided long before the parcel's delivery that they don't want the item anymore due to several reasons…
4. Make sure the packaging is secure and won't be easily damaged in transit
Many startups pack the items themselves and arrange the order to a third-party rider/courier. Put bubble wraps and other alternative eco-friendly materials in addition to your logistics partner's packaging.
This is also an opportunity to show off your brand's personality and style in the wrapping details.
5. Make another confirmation to the customer after scheduling the delivery
You can set up an automated message to inform the buyer of the delivery schedule and ask them to confirm.
The courier service or rider also usually notifies the buyer hours before the actual arrival. This is to ensure that they're talking to the right person and that they will be around at the time of delivery.
Logistics companies, meanwhile, give the customer a tracking code and link to track their parcel.
6. Offer other payment options other than COD or Put a cap on the order amount allowable for COD
Despite the rise of e-payment channels, many Filipinos still choose to pay by COD.
Many still don't have enough funds to maintain a bank account or don't trust the sellers, especially first-time buyers, for fear of getting low-quality or damaged goods. Or their parcels not arriving at all.
For business owners, it's recommended to give more online payment options for buyers to help reduce RTS. But since COD is still a popular choice of payment mode, one way to reduce RTS or fake buyers is to require a maximum purchase amount limit.
Meaning putting a cap on the order amount for cash on deliveries. If the customer reaches an order amount above that cap then they'll have to pay first using e-wallets or payment gateways. But you can sweeten the deal for them by adding a freebie or giving them free shipping.
7. Choose the right courier service to deliver your parcels
Give yourself time to review the right logistic service partner for you.
Is it readily available? Will it pick up and deliver items on time?
Does it have limitations to parcel size?
What is its order fulfillment process or system?
Does it provide insurance?
These are key factors to consider when choosing a courier partner.
Remember, service value is more important than cost. It may be reasonable to keep your courier cost low but the bad service may negate your initial "savings". A good courier service is, therefore, worth investing in.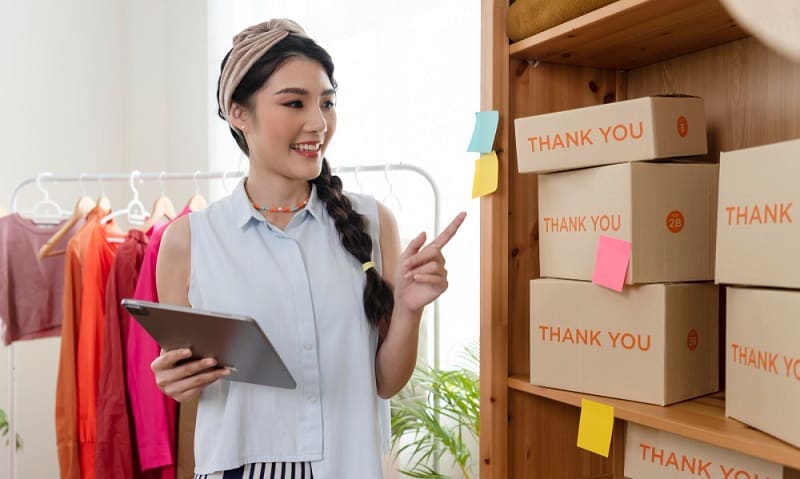 RTS AFFECTS your cash flow and brand reputation no matter how stable your business is.
Take note of the common reasons we provided here and the ways to reduce RTS, especially when we enter the year-end shopping frenzy.
Featured image by Isabel Pavia from Getty Images