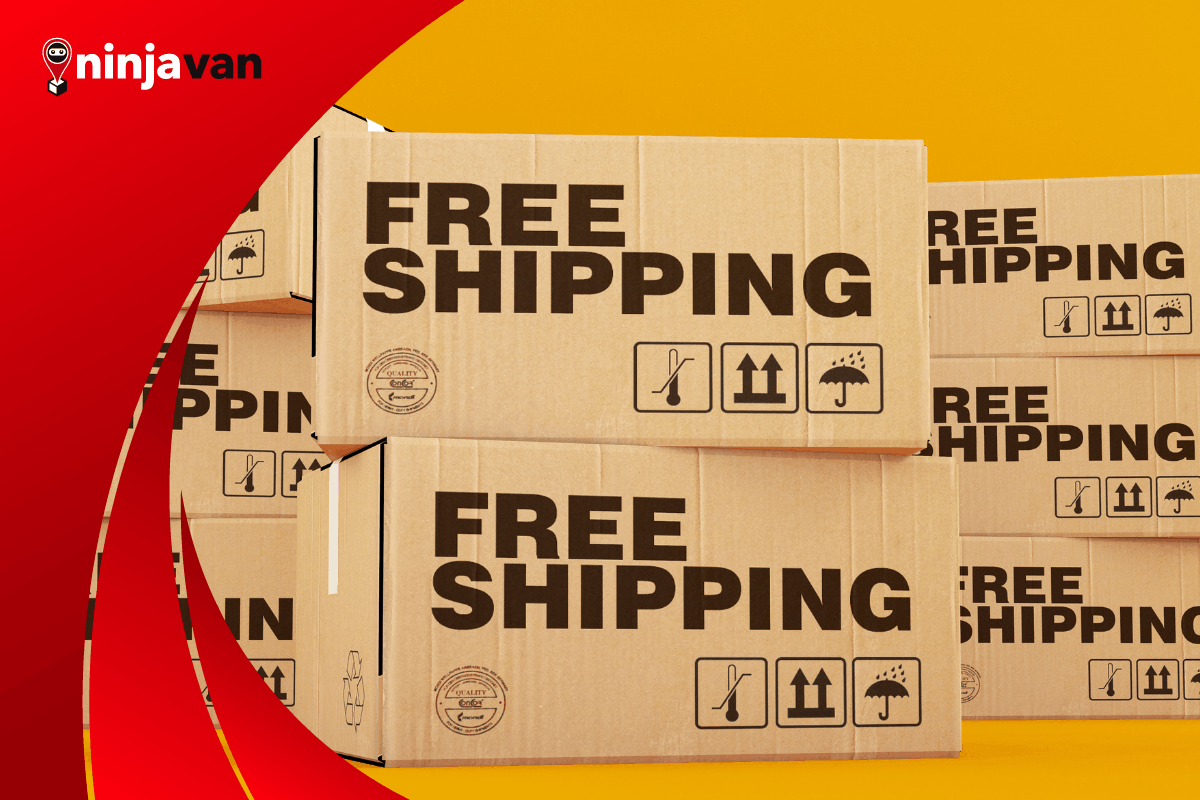 How to Win More Customers With Free Shipping
As they say, nothing in life is free… until their delivery arrives. Make your customers' dreams come true by learning these free shipping tactics.
Admit it: Just the mere sight of F-R-E-E can make your heart beat faster (in a good way).
After all, despite claims that nothing is free these days, there are still a few things that are legit complimentary… like FREE SHIPPING.
As a business, offering free delivery can be an effective marketing technique to promote your store and increase your sales.  But why does it work, and how can you make it work for your business?
Why Offer Free Shipping?
Here are two indisputable facts:
Everyone loves free stuff…and
Most people now shop online.
But does free shipping make a difference? A study in the US has shown that free shipping was the greatest incentive that can make people buy online more frequently. Why do you think you're being flooded with Shopee and Lazada free shipping vouchers during their monthly sales?
Case in point: The extremely popular Amazon Prime delivery service is estimated to have a much higher subscriber base compared to its over 150 million subscribers at the start of 2020.  The COVID pandemic propelled a surge of shoppers shifting to buying across the globe, including key markets of Amazon.
It owes a huge chunk of success to its free two-day shipping service, which (along with video streaming and free returns) is something "today's American shopper wants".
Of course, the "free" part applies only to the customer; the seller must still pay for courier services to get the item delivered.
Nonetheless, many online shoppers today have come to expect nearly all businesses to offer free delivery.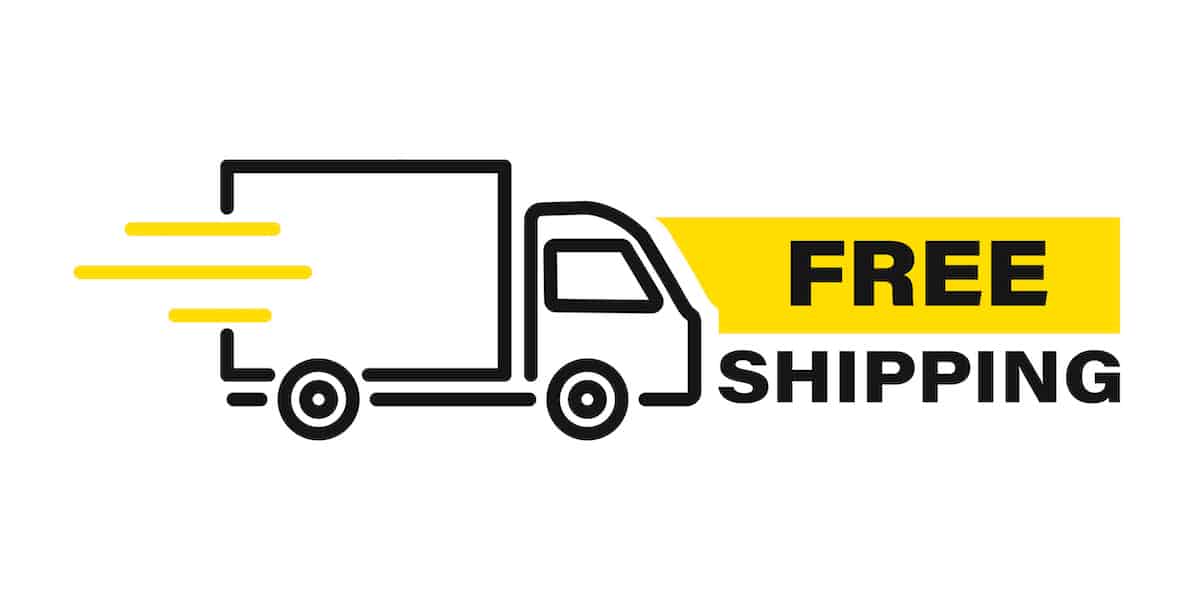 Target, Nordstrom, Zappos, and Apple are some other giant U.S. retailers that offer free shipping.
In the Philippines, there's a 57% increase in online shopping in the first half of 2020 compared to the same period in 2019 — the biggest growth seen in Southeast Asia. The year-long lockdowns imposed by the government triggered Filipinos to opt for online shopping. It also had the highest increase in the use of shopping apps on Android phones.
3 Things to Consider for Free Shipping
It's not surprising, then, that many brands in the country now deliver to customers for free.
Zalora, Uniqlo, Sephora, Decathlon, Samsung, Adidas, Metromart, Marks & Spencer, and Photobook are just some of those brands.
Before designing a FREE SHIPPING banner for your store, there are a few things you should consider before offering this service.
Will it affect your profit margin?
First, ask yourself if your business can afford it. You need to compute your profit margin for each product that you're considering delivering for free.
A simple rule of thumb is this: The shipping cost (which you'll shoulder) should be less than your net profit — otherwise, you won't be making money.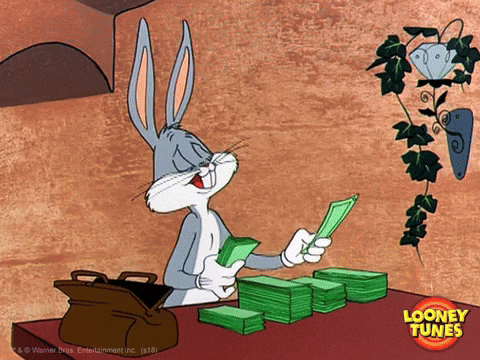 What products can you ship for free?
The second thing to consider is your range of products.
It's cheap and relatively easy to have small, lightweight items like makeup, accessories, and school supplies delivered.
However, if you're a home appliance or furniture store, you'll need to use more of your profits to cover delivery costs and pay extra attention to the handling of these big-ticket items' delivery.
The same goes for perishable or sensitive items like food and medicine.
It's important for such businesses to partner with a trustworthy delivery service to ensure that your customers get what they ordered not only on time but in tip-top condition.
Which locations can you ship to?
Lastly, examine the location of your target market.
For example, if your shop is based in Metro Manila but you're open to customers nationwide, do you have the resources to send products to areas in Visayas and Mindanao?
You may want to limit the free delivery offer to a particular bubble zone or set a minimum purchase requirement for farther locations so you'd still get a good profit from your sale.
7 Ways to Make Free Shipping Work For Your Business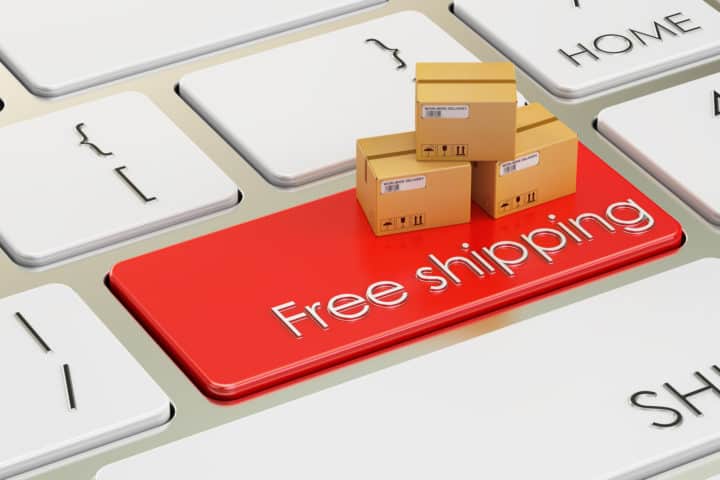 If you've decided that you CAN offer free shipping, there's another thing you need to think about: how you want your free shipping service to work.
There are a lot of ways to get your products sent to your buyers for free.
Here are some of the most popular free-shipping policies used by both local and international sellers:
1. Free shipping for all items
This is the easiest to implement and promote. However, it's hard to find businesses that offer this, for obvious reasons.
If you decide to provide free shipping for all items — perhaps just for a short campaign period — make sure you communicate this in all of your marketing channels to get the best results.
Only Apple seems to offer it locally.
2. Free shipping for purchases above a minimum threshold
Since this encourages people to spend more, this is what most businesses offer.
If you want to use this tactic, you need to compute your average order value (AOV) and make sure the minimum purchase requirement for free shipping is above your AOV.
In the Philippines, Uniqlo set the minimum single-receipt purchase amount for complimentary shipping at PHP2,500, while for Sephora, it's PHP1,800.
3. Free shipping for certain products or product categories
You may opt to include only specific items in your free delivery service.
Good examples include products that are difficult or slow to sell – free shipping can encourage their purchase. Popular products that are small and lightweight are also often delivered for free.
Or you can choose to exclude a specific category from free delivery.
For example, the local Decathlon store offers free delivery for all non-bulky purchases that total at least PHP2,000. Bulky orders — which they defined as packages with an actual weight or volumetric weight (whichever is higher) of at least 20 kilograms — require a fee of PHP500.
4. Free shipping for members
Popularized by Amazon Prime, many businesses have created their membership programs (us too!) and offer free shipping to members, usually along with other benefits. Members or subscribers simply need to pay a fixed amount (often annually) to access such privileges.
The local Zalora Now program offers unlimited free shipping with no minimum spending for PHP750 per year. Meanwhile, Photobook Pass comes in three plans that offer different free shipping options.
5. Free shipping if the product is sent to a physical store
This Click-and-Collect tactic involves sending the purchased products not to the buyer's address but your business's brick-and-mortar shop for pick-up.
This tactic's advantage is that it can encourage the buyer to shop more in your physical store.
Adidas Philippines uses this tactic.
6. Free shipping for a limited time
Limited offers have long been a mainstay in marketing, as they create a sense of urgency to purchase. If you choose to offer free shipping, it's ideal to implement it during holiday seasons (like Christmas and Valentine's Day) to encourage more sales.
For instance, Samsung Philippines offered free delivery for smartphones, tablets, wearables, and accessories from March 16 until December 31, 2020.
7. Free shipping on return items
If you make it easy for customers to return their purchases, you can increase the likelihood that they'll purchase in the first place.
A local example is Zalora, which offers a 30-day free item exchange or refund (either via pick-up at your house or dropping off the item in specific stores) with no questions asked. That's excellent customer service you should consider applying to your own business.
Starting Your Free Delivery Service

These are just some of the ways you can provide complimentary delivery to your customers. Some other options are free shipping for specific locations and free shipping for products in abandoned carts.
The possibilities are endless, so create your unique policy by combining or modifying some of these.
If you're looking for a reliable shipping partner to fulfill your promise of free delivery, consider Ninja Van, Southeast Asia's most trusted logistics and delivery service provider.
Happy (FREE) shipping! 😉
Featured image by asbe on Getty Images