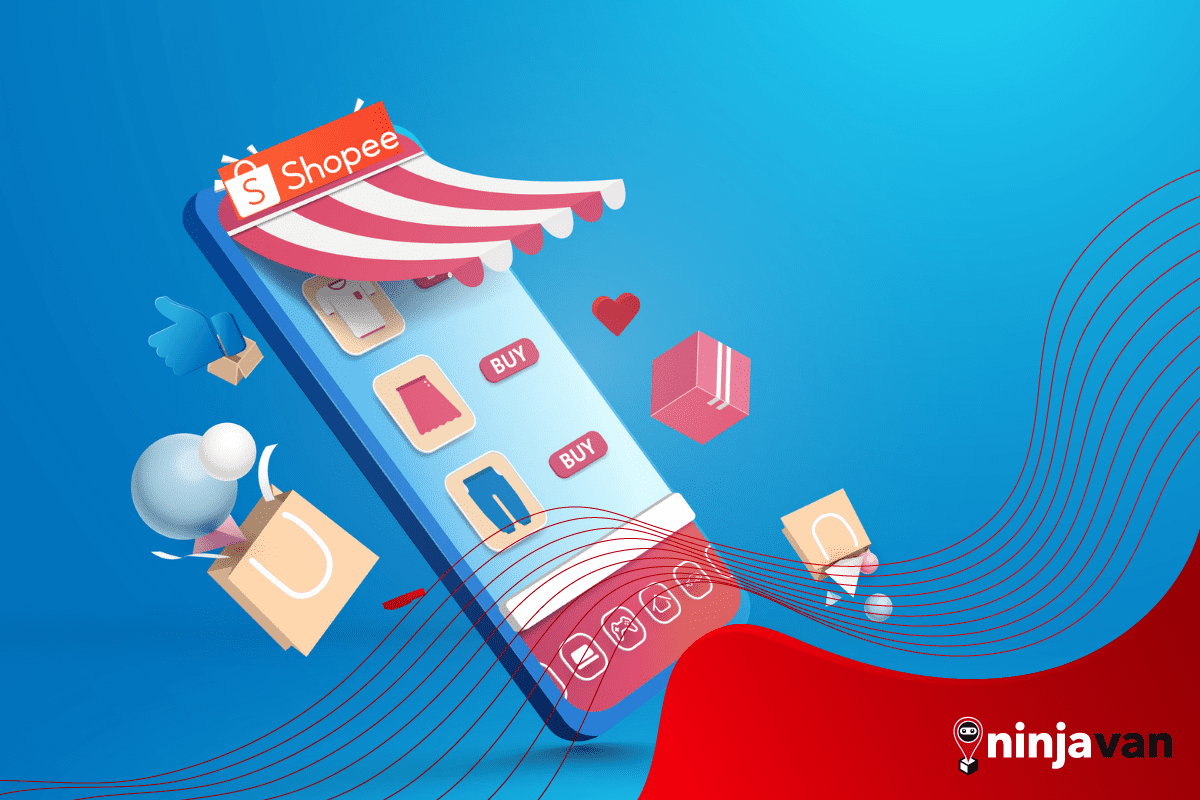 How To Start Selling on Shopee Philippines: A Step-by-step Guide
Want to start selling on the No. 1 ecommerce platform? Here's a step-by-step guide on how to set up your shop on on Shopee.
Can you believe 2021 is almost over? You know what that means, most Filipinos are preparing for the year-end shopping frenzy.
If you're ready to supercharge your brand's growth by capitalizing on the year-end shopping season, better make sure your online store is ready. More specifically, your store is on the number one ecommerce platform in the Philippines: Shopee.
Shopee is now the country's leading e-commerce platform, with about 54.6 million users every month — that's half the Philippine population.
How to be a Shopee seller, you ask? Setting up shop is easy; you can even do all of it through the app. If you prefer to use a web browser, we've provided instructions for that, too. Here's how to get started.
Setting up your shop using the mobile app
1. Create a Shopee account
Sign up to Shopee using your mobile number or your Google, Facebook, or Apple account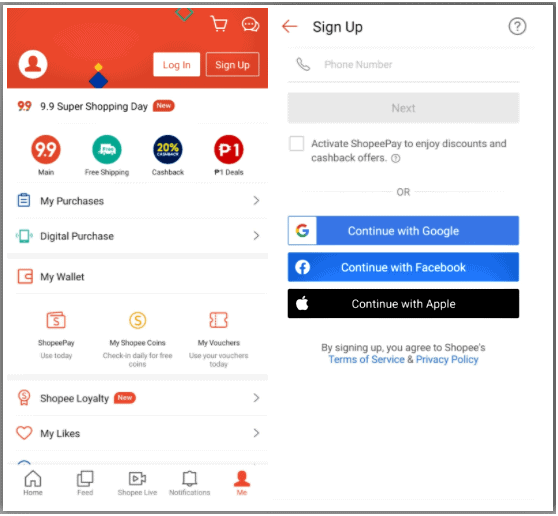 2. Verify your mobile number—very important step, don't skip!
Don't skip this step! If you're mobile number isn't verified, products may be hidden from buyers
Click on your account name, go to "My Account," add your mobile number, and wait for the verification code
Enter the code and click "Confirm"
3. List your products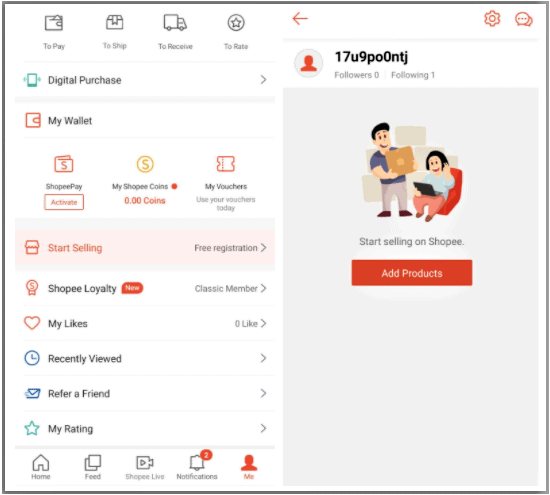 Go to the "Me" tab on the lower right corner of your screen and tap the "Start Selling" button under the "My Wallet" tab
Before adding anything, check that they're not on the list of items you're not supposed to sell on the platform
Click "+ Add Products" to start listing items for sale. Provide the details (such as product name, a photo, a short description, product category, size, etc.) and click either "Save" or "Publish"

4. Set up your shop profile
Access "Seller Assistant" and go to "Shop Profile."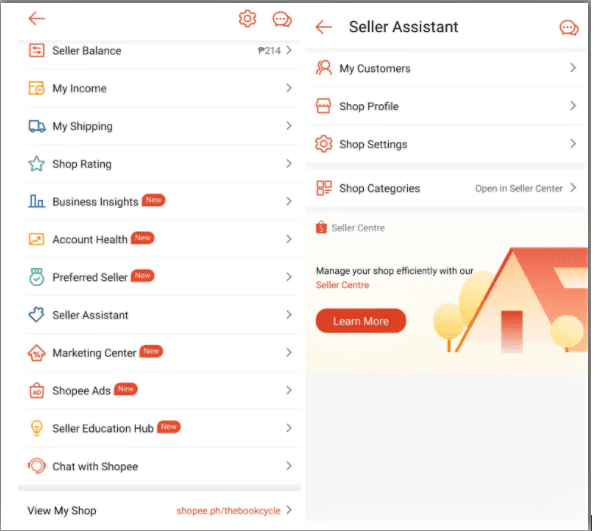 Name your shop—Make sure it follows Shopee's naming policy; keep in mind that you can only change this once every 30 days
Add a short description—what you sell, where you'll be shipping from, when you're usually online, etc.
Add your logo—this helps communicate what your brand is all about and makes your shop look more legit
Add a cover photo to grab potential customers' attention
Upload up to five photos and videos of your brand and your products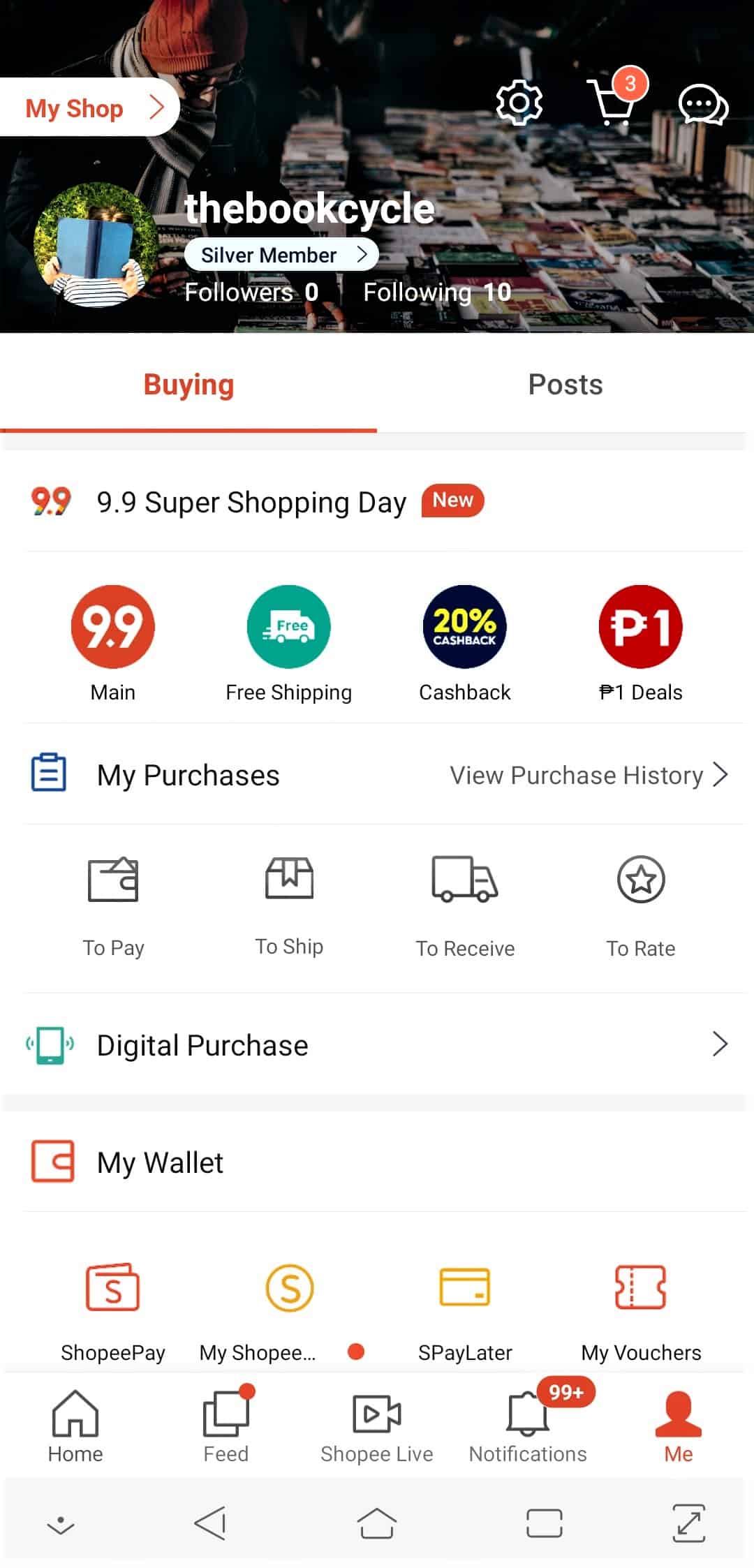 5. Add your shipping details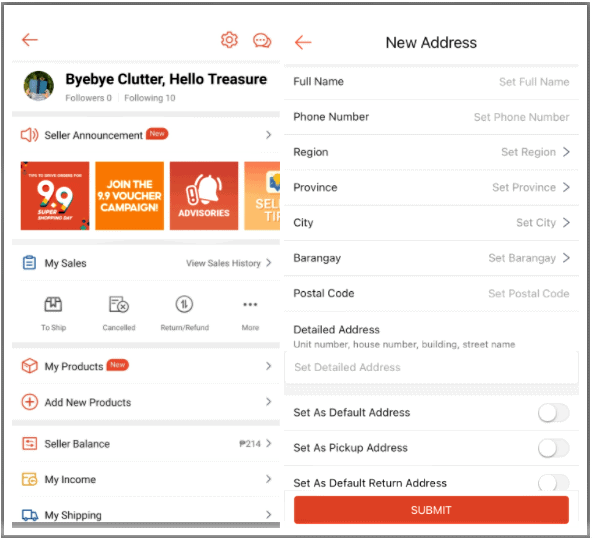 Go to "My Shipping" and select your preferred shipping partners

You can customize this per product

Click on "Pickup Address" and choose "Add a new address"

At the bottom of the screen, you can choose to set this new address as your default address, pickup address, and/or default return address
6. Ship out your first order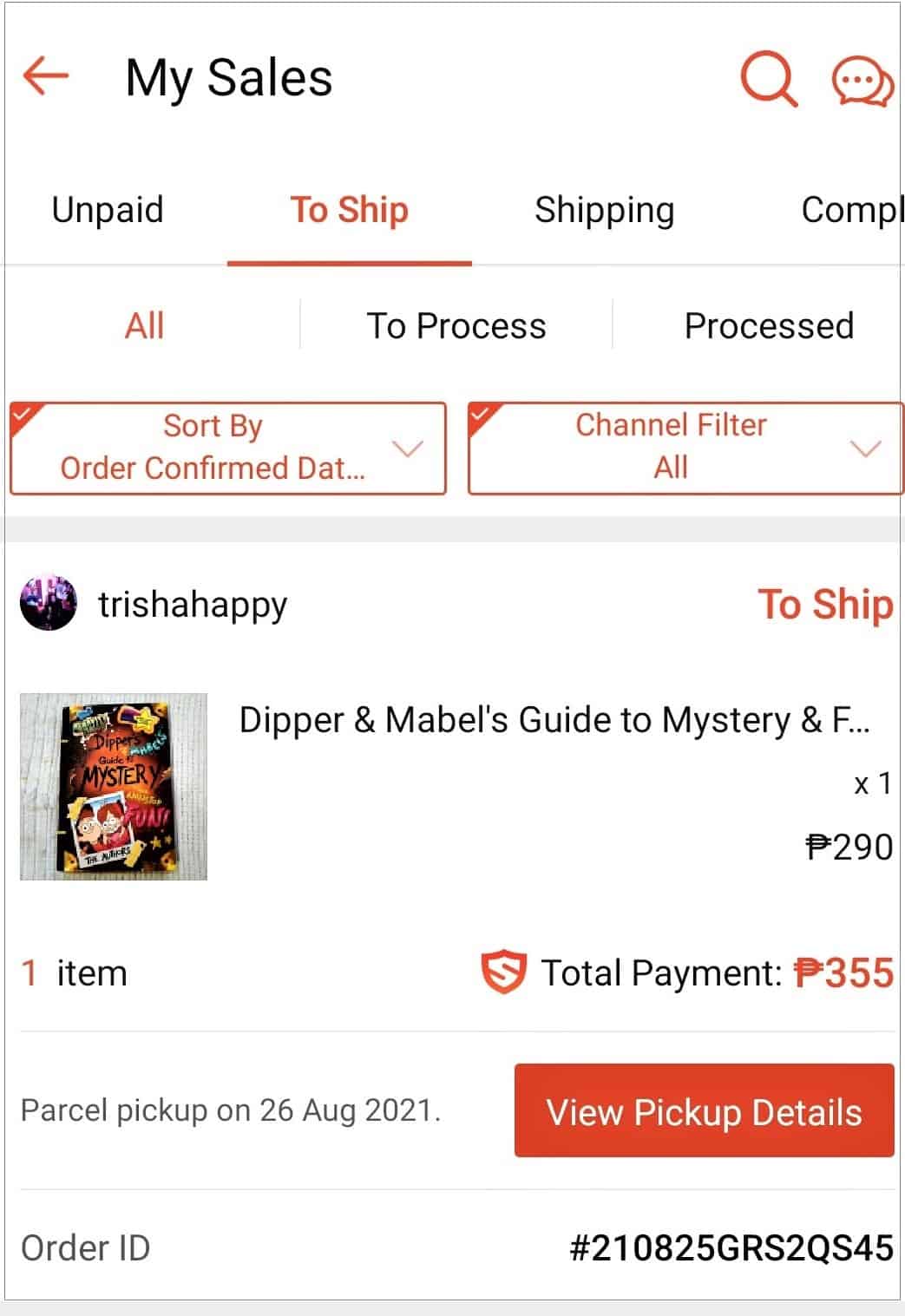 Go to "My Sales" and click "To Ship." Take note of the Shopee Order ID
Pack your items properly; double check to see if you have the correct items in there
Click "Arrange Pickup" to schedule a pickup date with your chosen last-mile delivery partner
Go to "View Pickup Details" after booking for pickup and click on "Print Waybill"
Sit back, relax, and wait for the courier service to pick up the order
Setting up your shop using a desktop
Setting up a Shopee seller profile on your desktop is not too different from using the mobile app. Follow these simple steps on your desktop to become a Shopee seller in no time.
1. Create a Shopee account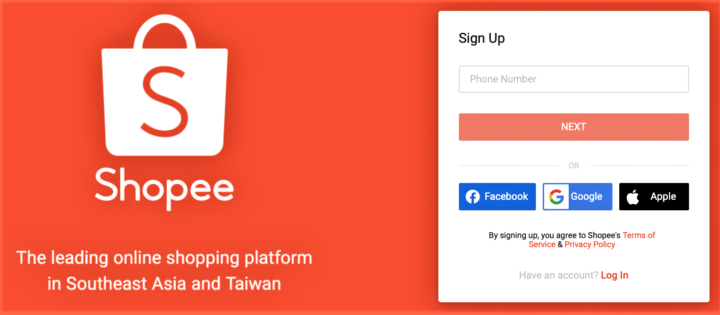 2. Verify your mobile number!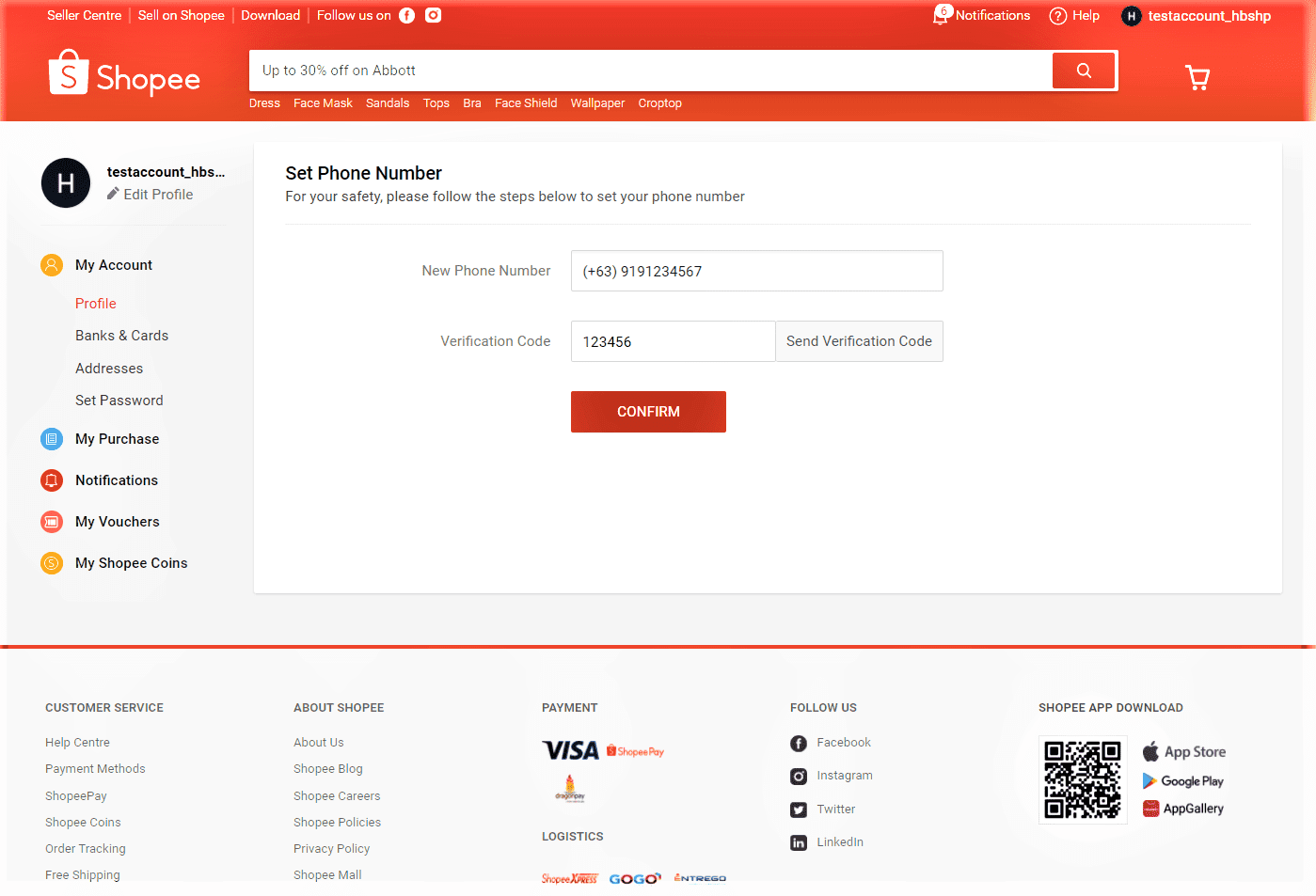 3. Choose your account type and click "Sign Up"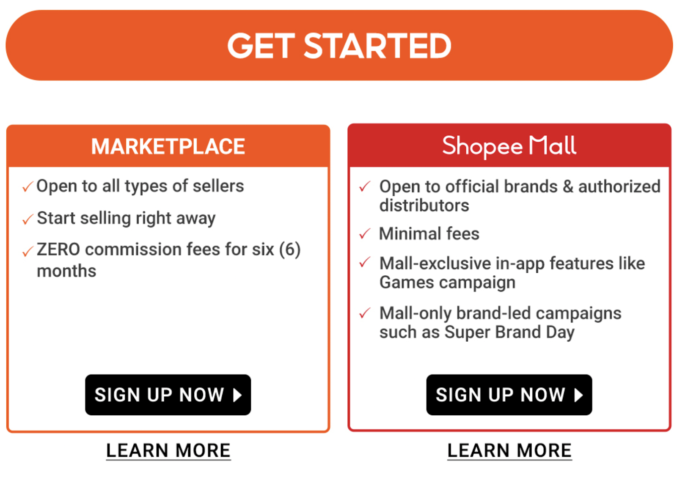 Take note:
Marketplace is open to all sellers
Shopee Mall is for official brands and authorized distributors
4. Set up your shop profile
Log in to the Shopee Seller Center and click on "Shop Settings" to set up your shop's profile
Add your shop's name, description, logo, cover photo, and up to five other photos and videos to strengthen your brand identity.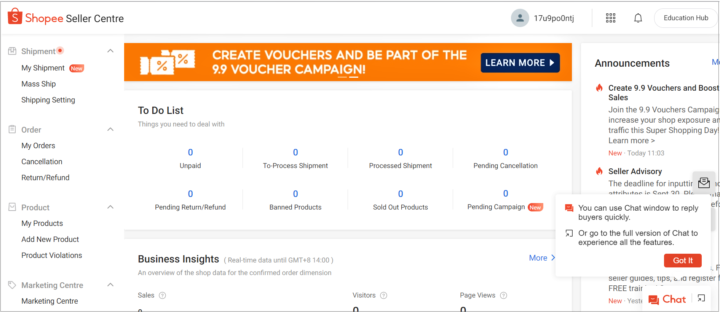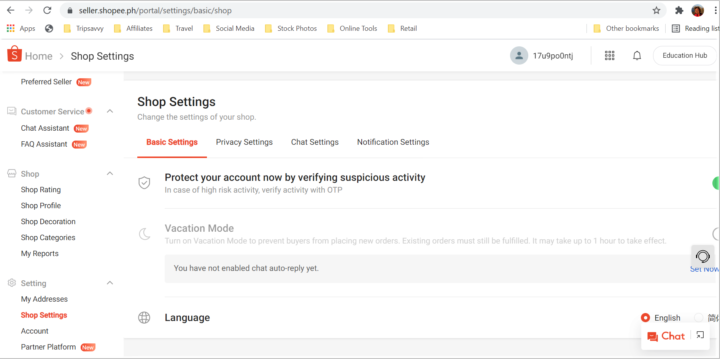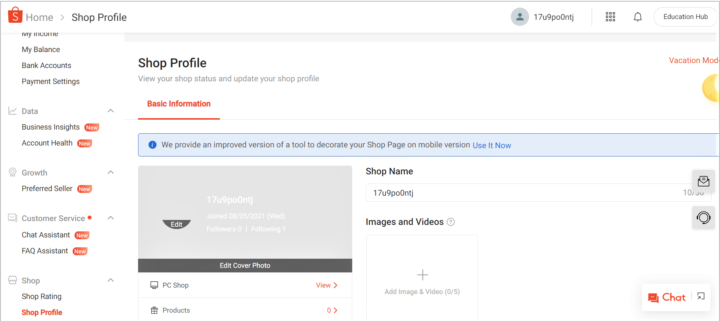 5. Set up your pickup address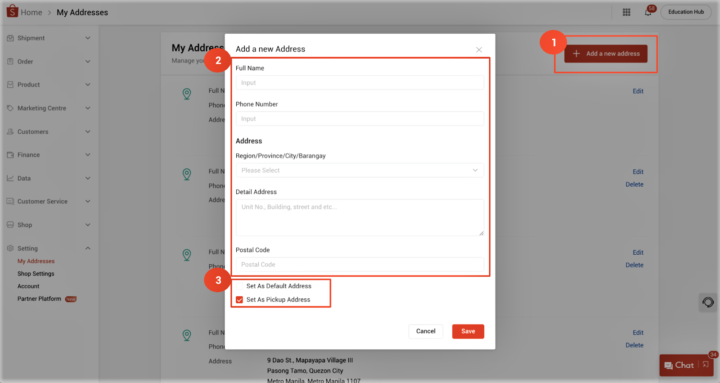 Go to "My Addresses," and click on "+ Add a new address"
Enter your address and contact details and tick the box that says "Set As Pickup Address"
6. List your products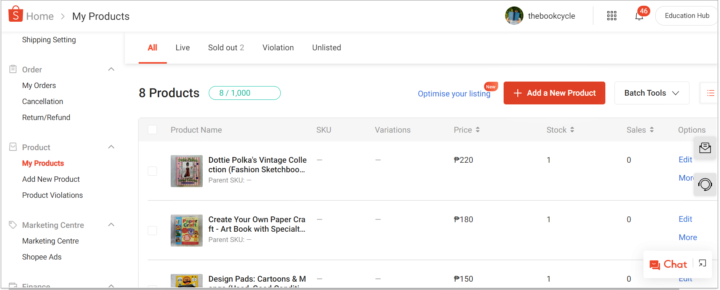 Tap "My Products" and choose "+ Add a New Product"
Add the product name, category, attributes, description, and a bunch of good quality photos
Add shipping details such as weight, parcel size, shipping fee, and courier service providers
7. Ship out your first order
Go to "My Sales" and tap "To Ship." This shows you the orders you'll need to ship out
Click on "Arrange Pickup," schedule a pickup date, and print the Air Waybill (AWB) on A6 sticker paper
Pack your parcel properly (double check that you're sending the correct items!), attach the AWB, and wait for the ecommerce logistics provider to pick up your package
Tips and tricks to step up your Shopee game
Congratulations! You've successfully shipped out your first order! But it doesn't stop there; to really make the most of Shopee, follow these tips and tricks for online sellers:
Make sure product descriptions are accurate and detailed enough
Keep your pricing and products competitive — look around your competitors' stores and keep your prices within range of theirs. To check how in-demand your products are, use these four simple tricks we've prepared for online sellers like you.
Know your audience — according to research by Shopee, buyers in the Philippines fall into four major categories: the sulit shopper, the budol shopper, the suki buyer, and the shop-and-go consumer. Figure out who your buyers are and craft promotions around this insight.
Engage with your customers — answer queries promptly and send shipping updates. You could even inform previous buyers if you have any new products that you think they might be interested in.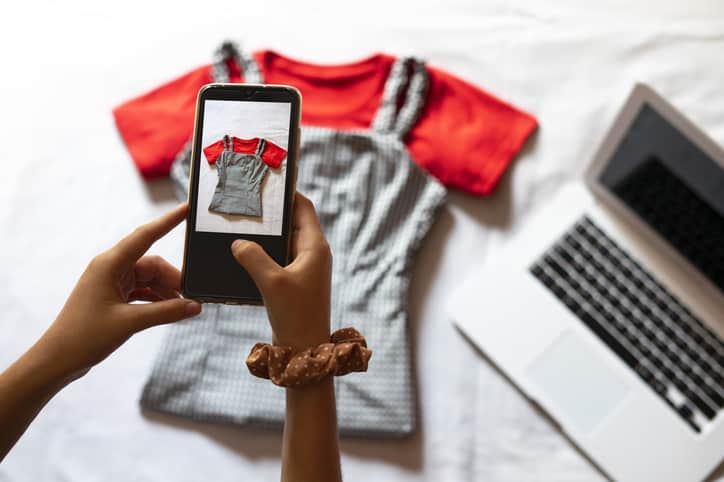 We don't know about you, but whenever we see boys and girls selling lanterns on the street, we think, "They'll probably sell more lanterns if they list them on Shopee."
Go make the most of the upcoming year-end shopping season by becoming a seller on Shopee. Set up your online store now and give buyers a very merry customer experience.
Featured image by Who_I_am via Getty Images