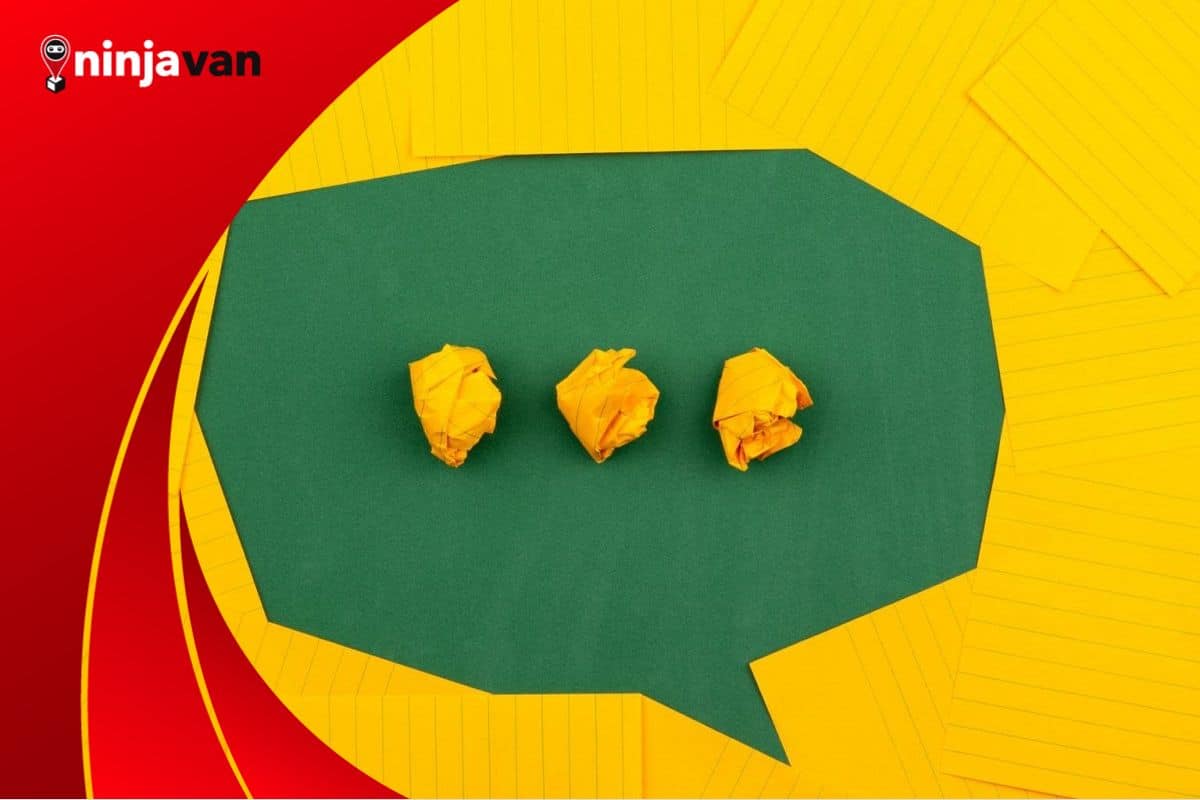 How to Step up Your Conversational Commerce Game
(This article was updated on Aug. 18, 2022) Time for eCommerce businesses to get chatty as more Pinoys turn to conversational commerce for their shopping needs
A study conducted by Boston Consulting Group (BCG) reveals that 44% of Filipino shoppers chat with brands and sellers before making a purchase. 
The company believes that this behavior — also known as conversational commerce — is going to grow five to 10 times in the next few years, with 97% of Filipinos planning to maintain or increase their conversational commerce spending in the future.  
It's not surprising that in a 2022 study by the Meta and Boston Consulting Group (BCG), they found that over 40% of Filipino customers now messages businesses more frequently than before the Covid-19 pandemic
This is a golden opportunity for online sellers, especially for those in the fashion and beauty industries—two of the biggest consumer ecommerce segments in the Philippines.  
With blessings from an overwhelming majority of Filipinos, how can you leverage their chattiness and coax them into making more transactions?
Engage with customers across platforms
While Facebook is still the most used social media network for Filipinos, there are still many platforms for customers to engage with your business. 
Shopee, Lazada, Carousell, and Zalora, for example, have built-in features for customers to chat with sellers before a purchase. But as a seller, you can also make the first move and chat with customers after they buy from your store. For example, you can send a photo of the product you shipped, which helps prove that the item was in good condition when you packed it.
Questions can stream in from Instagram, Twitter, WhatsApp, Telegram, or whichever platform you're engaging customers with. If you have multiple channels for engaging customers, you need to be clear about which ones they can use to reach out to you.
Be prepared to answer questions 24/7
Conversational commerce is just what it sounds like — having a dialogue with your customers. And in these dialogues, there's nothing worse than being seen zoned and getting no response.
According to the BCG survey, one of the main reasons buyers message sellers is to get more information on products or services — whether it's a question of availability or sizing recommendations.  
Since online consumers shop as they please, they'd send a message regardless of what time it is.
If you're running a lean team or just having an afternoon siesta, you won't be able to answer all of these messages yourself. This is where a dedicated Frequently Asked Questions (FAQ) page comes in!
An FAQ page that's somewhere accessible, like on your website or directly on your Facebook channel, can help customers answer their own questions.
When customers are sliding into your Facebook DMs at an ungodly hour, you can set up an automated response to redirect users to this FAQ page. This is called Instant Reply and it can cut down on the personal support you'll need to provide. 
You can also create responses to frequently asked questions straight on the Facebook Messenger app. All you need to do is set up automated responses and click "frequently asked questions" in the Inbox tab of your messenger interface. 
The FAQs should pop up as pre-set questions on your customer's messenger automatically.
Upgrade your chat experiences with chatbots or trained customer service agents
If your business is growing so fast that it becomes impossible for you to chikka with each and every one of your customers, you might want to consider a chatbot or a bigger customer service team. 
Chatbots can answer multiple queries at once, are available 24/7, and never get tired of responding to the same questions over and over again. This makes them perfect for your customer service department.
The BCG survey noted that over half of Filipinos were comfortable chatting with a chatbot for a transaction. They understand that it takes time to answer each question and respect businesses' decision to offload some of that work to a chatbot.
And if they get their questions answered, then why not?
You can embed chatbots on social media platforms' messaging applications, like Facebook Messenger. Or, you can embed them on your website so that customers can shop and chat at the same time.
Another option is to hire a team of customer service agents for a more personalized shopping experience. Add a live chat button to instantly connect your customers to a live customer support. They can can chat with a sales agent without ever leaving your page. 
Always put customer experience first
If a customer engages your business by chat, it means they're interested in your products on some level—this is the perfect opportunity to encourage them to purchase!
Make the experience as engaging as possible by answering promptly and replying in your brand's voice. Because chatbot or not, your chats with customers are part and parcel of their shopping experience.
It helps to speak in the language your customers are comfortable with, whether English, Tagalog, or a mix of both with Taglish to appeal to them.  
A brand that does this very well is Zalora.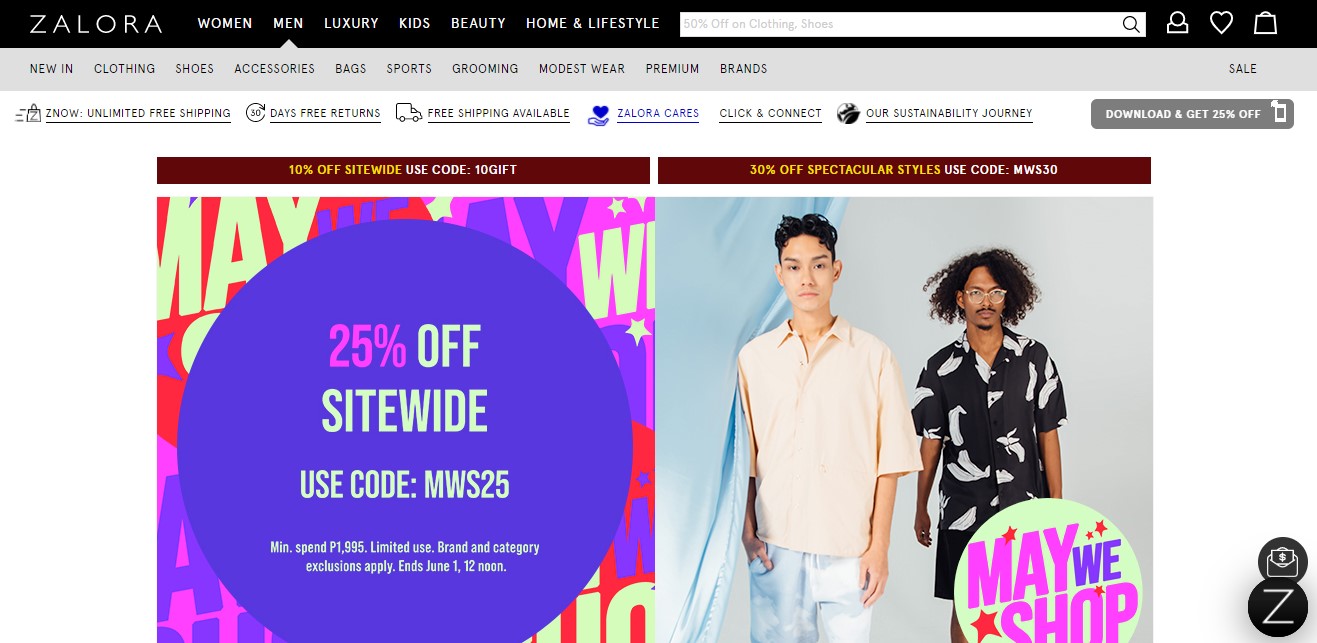 Zalora has a virtual assistant named Lora, who's basically a chatbot that's embedded on the site. You can chat with Lora by clicking on the chat icon on the lower right side of the page.
Lora's programmed to help customers across a variety of services, like tracking orders, providing useful information in lieu of an FAQ page, and following up on pick-up requests.
And if you're tired of speaking to Lora, there's also the option to speak to a live agent. 
Making this service and information accessible to customers from the get-go helps facilitate good customer experience. Buyers don't have to navigate page after page just to get a question answered —they can just chat Lora up and get the information they need then and there.    
It helps to train your sales agents and chatbots to respond a certain way, including:
Thanking customers after they've completed a purchase
Notifying customers when their package has been shipped out
Asking for feedback
Recommending other products
Helping reorder replenishable products
Stay ahead of the curve! Step up your conversational commerce game and capture more customers with these useful tips.
More online selling tips for your business:
4 Online Selling Tips to Increase Your Sales
Upselling Techniques for Your Online Business
How to Win at Live Selling