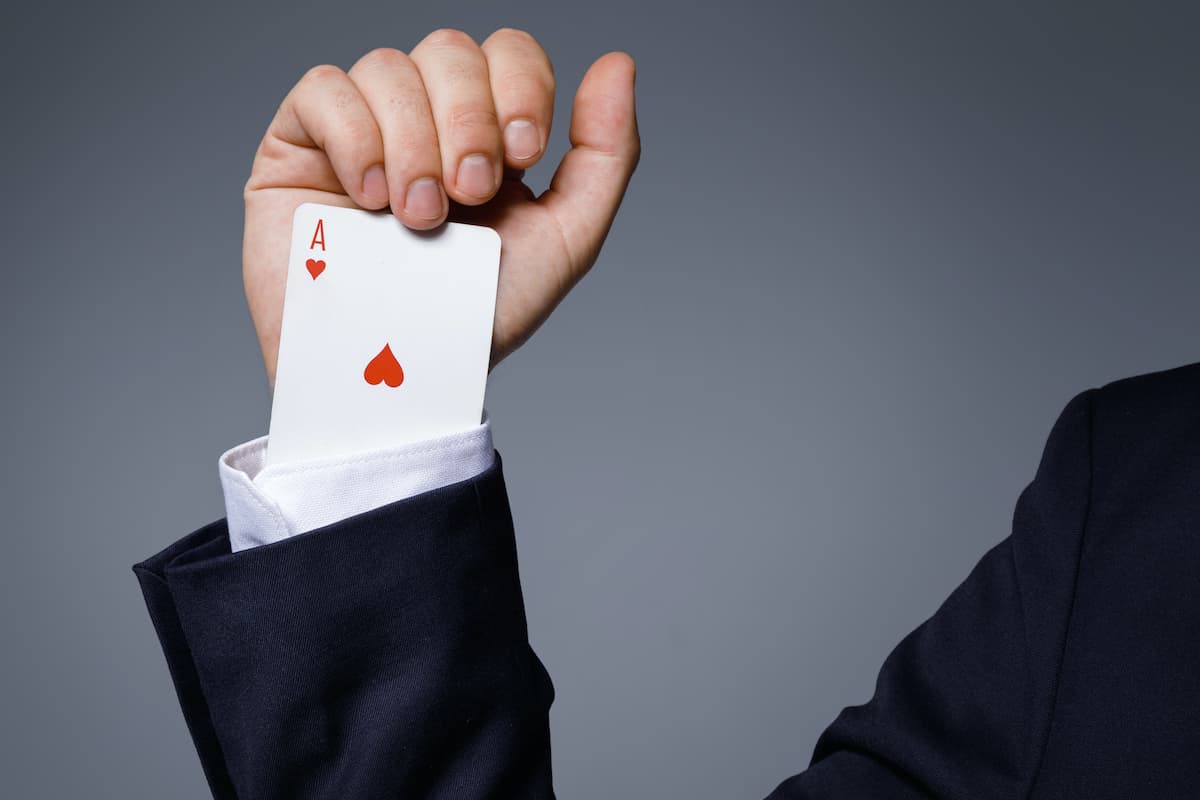 4 Simple Tricks to Find Out if Your Product will Sell Online
Unsure if your product will sell well online? Here are four simple tricks up (and out of) our sleeves to help you find more certainty.
Selling online looks easy, but nothing could be further from the truth. To begin with, your competition is just as vast as the internet.
So how do you find out if your product will go big online or go home? Start by finding popular products that have been trending or getting a lot of buzz from online buyers
How to find popular products that will sell
As cold and vast as the internet may be, it's also home to a few helping hands that can guide you in navigating the unpredictable art of selling online.
Here are 4 different classes of tools at your disposal.
1. Google Trends
If you think Google is all about searches—you're absolutely right.
Google even tells you what people look for, when they look for it, and even where they were when they were looking for it!
Introducing Google Trends, your best friend-slash-tool. This neat (and FREE) listening tool gives an overview of how often people Google a particular term.
You can also set several parameters, including country, duration and categories. You can even find out how your search term compares with others!
Here's how it looks like.
We typed "Ninja Van" and set the country to the Philippines.
This is what we saw: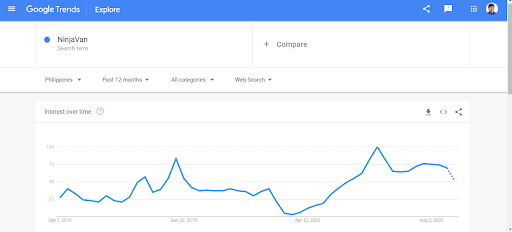 The graph shows the "Past 12 months" results by default. You can fine-tune the parameters depending on what you want to find out.
Scroll down and you'll see the following infographic detailing the search queries by subregion.
In the past 12 months, "Ninja Van" appears to be a hot search topic in the Zamboanga Peninsula, followed by Eastern Visayas and Bicol. You can even click on the word "Subregion" and switch to "City" for a closer view.
You can hover your cursor above the map to see how many searches were made in a particular area, and press the side arrow key to see other areas.
This is a useful signal of customer interest for you.
Like looking at the breadcrumbs (or burger trail in the above case)
For instance, in areas where search interest is higher, you may want to focus on customer conversions as opposed to brand awareness. If people are actively searching for you, they've heard of you.
As for areas where search interest is lower, you may want to focus on brand awareness instead of customer conversions. The hypothesis could either be that they've not heard of you (and therefore you can't possibly convert them) or that they're already your customers (so just think of it as reinforcing brand recall).
The last segment on Google Trends reveals related topics and queries.
The default is set to "Rising" order, which means you'll see topics and queries that have been rising in ranks of association with the search term.
You can also click "Rising" and toggle to "Top" for the most related topics and queries associated with your search term.
Public opinion and rising trends are a few of the keys to a successful business. So it's important to observe market trends. Google Trends is a quick and easy tool that helps you see what's trending, thereby increasing your chance to find a product that sells well.
2. Facebook Marketplace
Facebook Marketplace is a great indicator of what's hot and what's not. Launched in 2016, the feature allows people to buy and sell items. What started as a Consumer-to-Consumer (C2C) feature became a Business-to-Consumer (B2C) haven.
Facebook Marketplace can be found within Facebook, along the upper portion of the News Feed.
It's the tab with a store icon, like this:
First, check out the category that your product belongs to.
Let's say it belongs to "Electronics".
Look to the left sidebar, scroll to find "Electronics".
You should see this: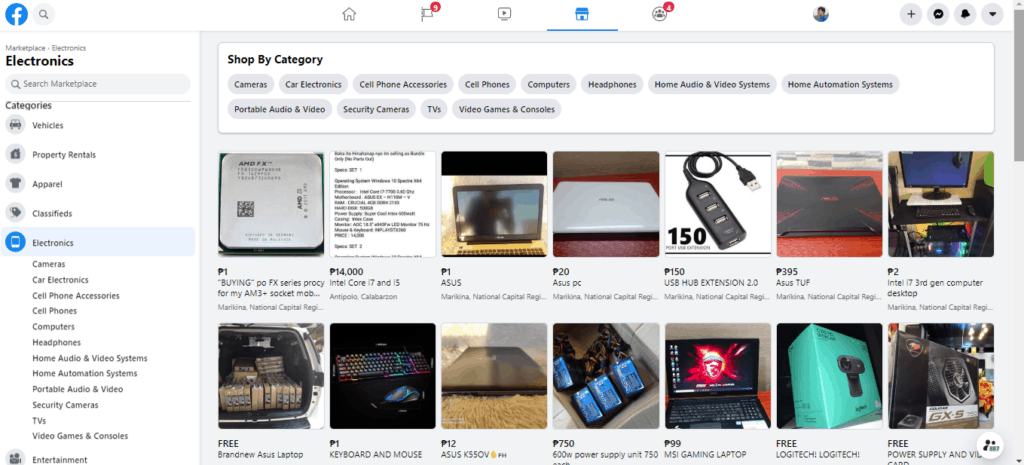 Facebook, by default, will pull together all "Electronics" items sold within a 4km radius from your indicated location. You can expand this up to 200km to widen your search.
This can help you get a glimpse of the current market trend in your area, and facilitate your decision on what or what not to sell.
3. Shopee and Lazada
These giants are the undisputed top e-commerce platforms in the Philippines. Check out how they compare against the rest.
Stalking is simple. Just go to their home pages to find out what's trending.
Remember to use an incognito window (video tutorials on how to do so on Google Chrome, Firefox and Safari) and DO NOT log in to your Lazada or Shopee account.
This will give you a general overview of their homepages instead of showing you your personalized homepage based on your browsing history.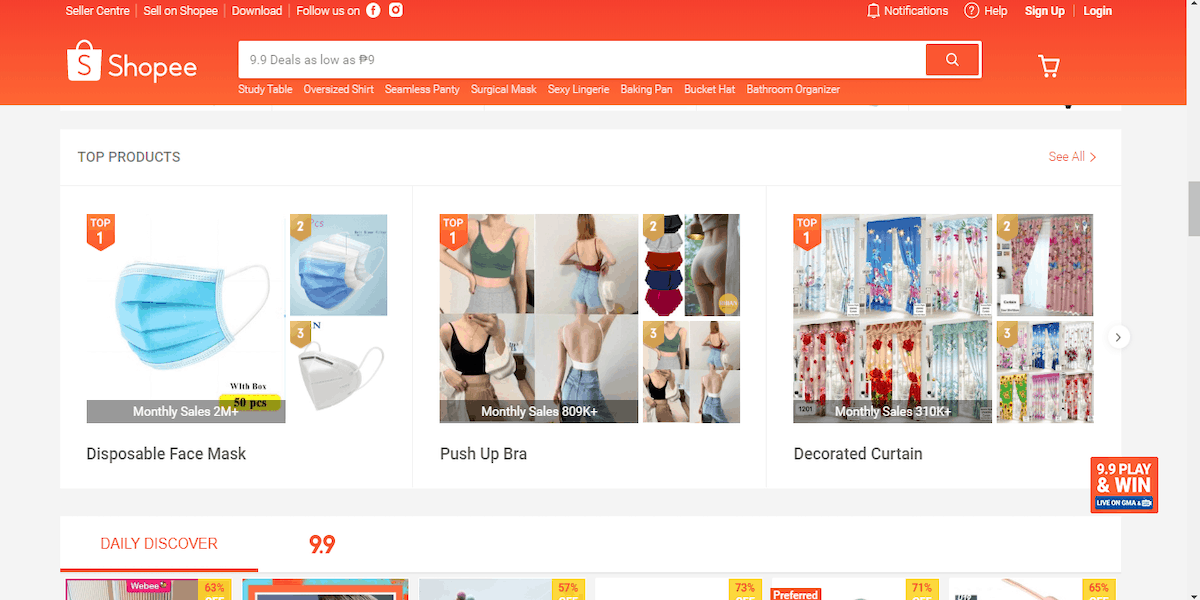 On Shopee's home page, scroll down until you come across "Top Products". Face masks, push-up bras, and decorated curtains were trending at the time of writing.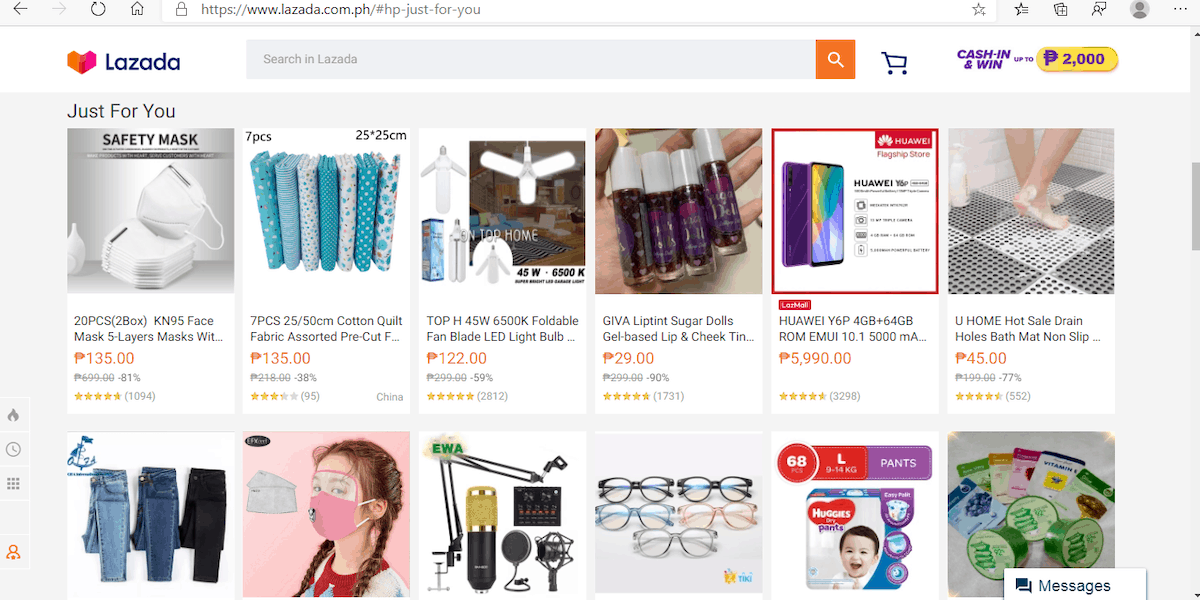 For Lazada, just scroll down until you come across the "Just For You" section. Since we're not logged in, we can safely assume that this section is catered to the generic customer.
What can we get from this?
In general, marketplaces use algorithms to decide what to recommend to shoppers. These algorithms feed off actual user data, including usual suspects like popular items bought in the last 7 days and products that generated the most clicks in the past 24 hours.
Happy stalking!
4. Evaluator-o-meter
Decided on a product but still doubting its viability?
A Better Lemonade Stand's Instant Product Evaluator Tool is a real genius of a tool that helps predict if a product is going to be a hit or a flop.
It uses a list of 18 criteria that ask you about various aspects of your target product.
According to the website, it's built on years of careful research and analysis of different businesses in the thousands.
Just fill out the form on the home page and wait for the results to land in your email inbox.
The highest score you can get is 100. The scores are divided into four categories: poor, fair, good, and great.
I tested it on a product of mine which wasn't selling much. True enough, it returned with a score of 48, which is "fair" according to the test.
Showing you a numerical value of your product's viability is probably the easiest way for sellers to understand more about their product.
What's more, the email also contains tips on how to make your product better!
---
After reading this, you might think that this IS a surefire way to kickstart your successful selling career.
But it's not. I'm sorry 🙁
Choosing the right product at the right time is only part of the equation to success.
There are other factors like customer service, price points, and after-sales service that add "like" points to your product.
Also, as a marketer's rule of thumb, if the public doesn't feel it wants your product just yet—make them need it.
Featured image by Jun on Getty Images.