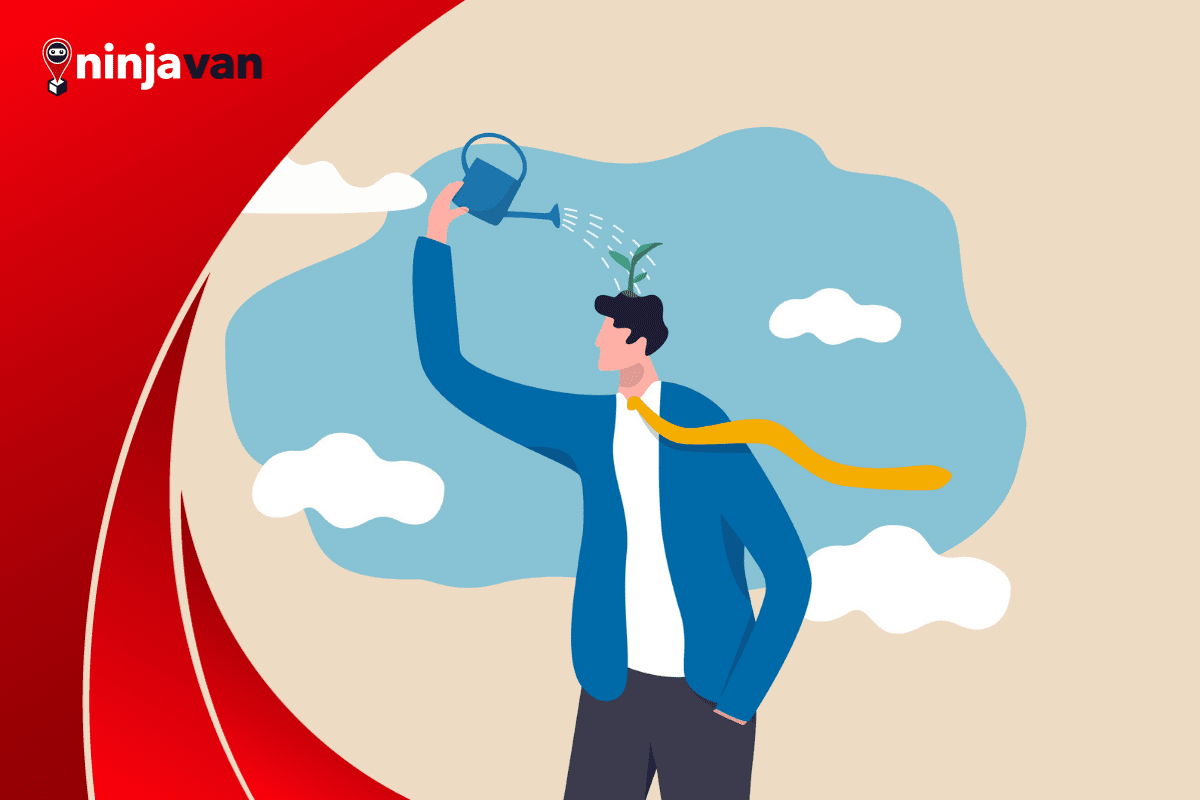 Young and Successful Filipino Entrepreneurs Shaping the Market
They're young, successful and making a difference. Get to know these young entrepreneurs who are shaping the market and our future.
One look at the Philippine business landscape and you'll find that a huge chunk of the economy isn't run by seasoned elders helming large conglomerates.
In reality, 99.51% of businesses are micro, small or medium enterprises (MSMEs), and some are run by successful young business women and men who don't look out of place on TikTok. 
So if you're young and planning to build your own empire, here is a list of 30 business-minded Millennials and Gen Z-ers to inspire you.
We've segmented the list by industry to demonstrate the variety of talent that makes the Philippine startup ecosystem so exciting to watch. Note that this is a loose categorization, as some businesses cover more than one industry.
Fashion & Lifestyle
Seph Bagasao – founder of BAGASÁO label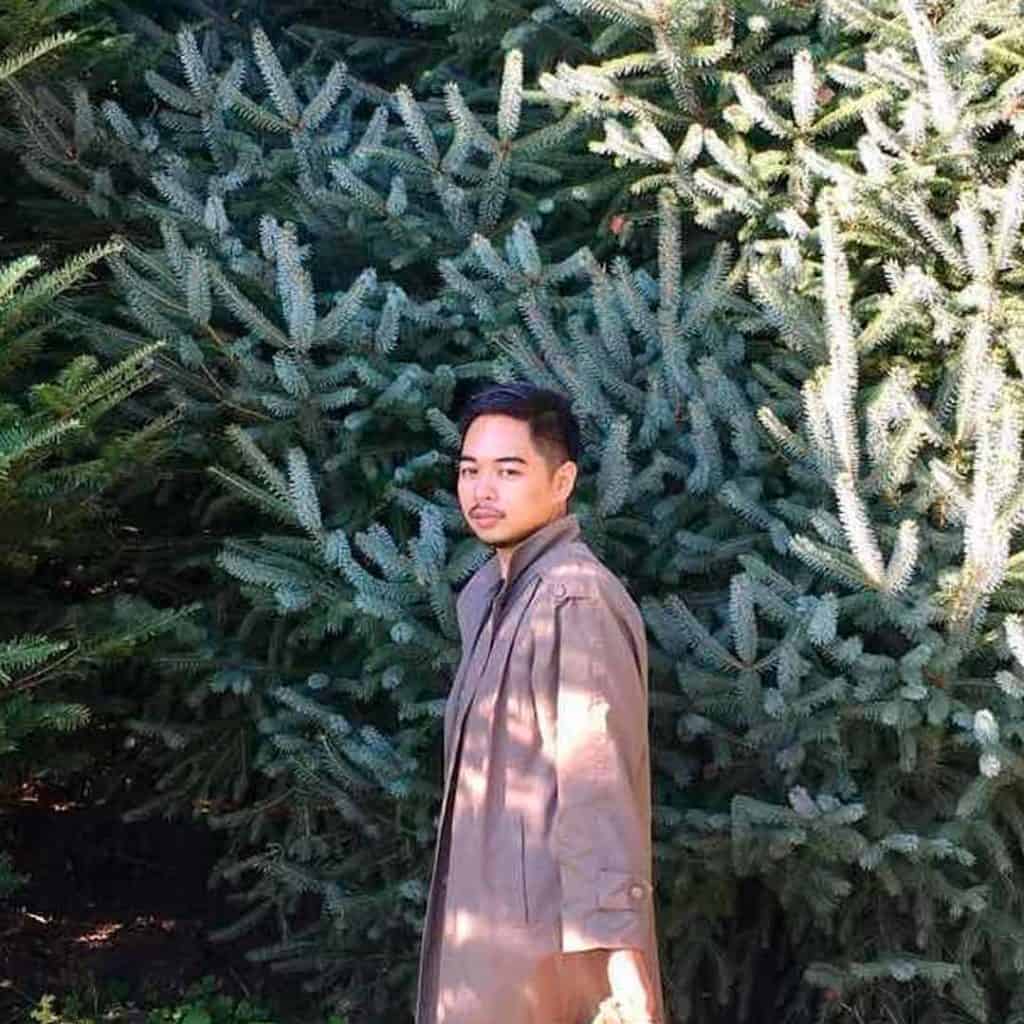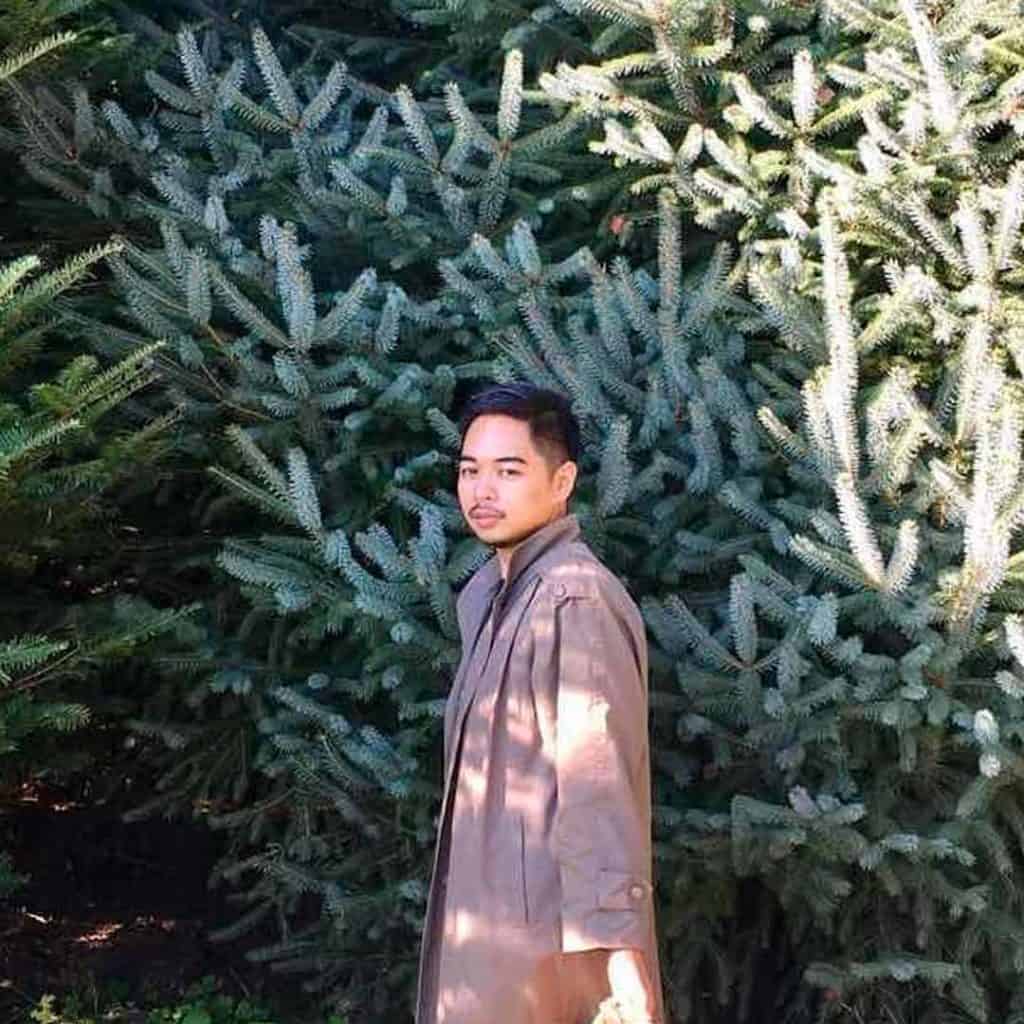 Seph's passion for fashion started while he was young, rummaging through his lola's closet for purses and dresses. After finishing his degree in psychology, Seph decided to try for fashion school — and rocked it. He now creates minimalist pieces for his own fashion label, Bagasáo, backed by years of experience in the fashion industry.
"Not everybody can appreciate my work. But I thought that I should stick with what I'm doing, and one day, the right client will appreciate it. And the time came when my clothes started meeting the right clients."

– Seph Bagasao
AKABA Co-founders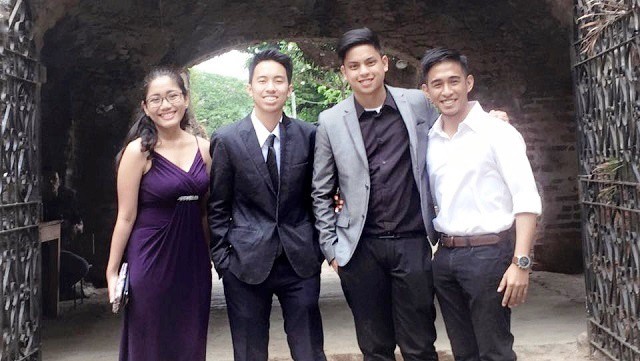 What started as a school project by partners, Emmanuel Joseph Mariano, Joseph Daniel Lumain and Alexander Fong, became a socially responsible business. AKABA sells bags that are made with handwoven indigenous weaves like inabel, hinabol, and t'nalak.
The social enterprise supports 13 communities all over the Philippines and has 15 stores nationwide.
"Being in a business is really a selfish thing but when you're running the business you have to be really selfless."

– Emmanuel Joseph Mariano
Adrienne Charuel – owner of Maison Métisse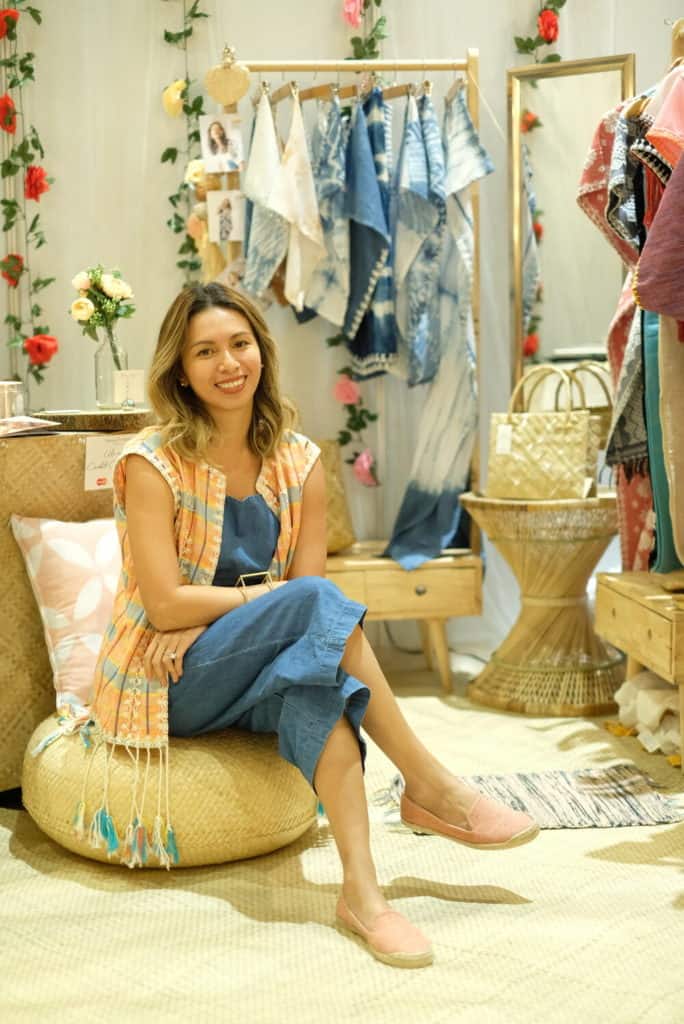 Adrienne is an advocate of ethical and sustainable fashion. It's no wonder that she is committed to helping local weavers. Maison Métisse's fabric products include face masks made from pineapple cotton fabric (pinya) and bags adorned with hand embroidery by the Philippine Itneg Tribe.
"Living your dream only has value when you can share it and inspire others."

– Adrienne Charuel
Stephanie Ayson – founder of Pranca Jewelry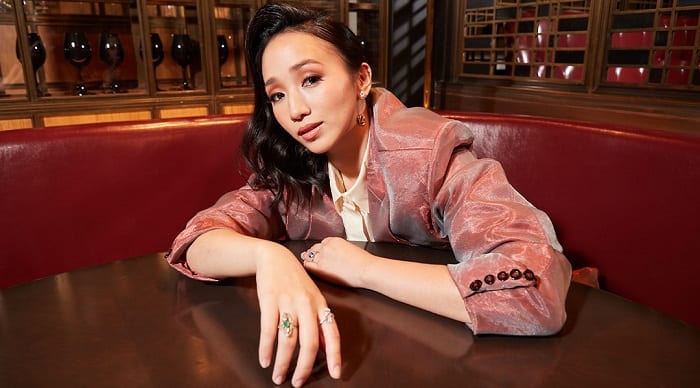 Steph grew up in a family of jewellers but never thought she would be one herself. Eventually, she started her own line of demi-fine jewelry. She defines Pranca Jewelry designs as raw and unrefined. 
Compared to other local jewelers, Pranca's pieces are minimalist in both production process and final result — simple yet carrying a strong sense of elegance. Among her brand's prized pieces are baroque-style earrings and necklaces.
"I think it's always there, those hesitations, those fears, but they're good to have because it's like a check and balance for you. You're always trying to assess yourself and your actions."

– Steph Ayson
Daily Schedule PH Co-founders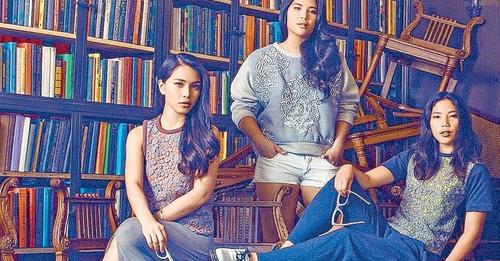 Sisters Juliana, Betina, and Selina Ocampo channeled their love for power dressing into a shoe label that gives women that extra confidence boost. Daily Schedule was born in New York and inspired by the NY woman. Today, it is being rebranded by the youngest sister Juliana into Daily Schedule PH, giving modern Pinays "fashion-forward footwear" for any occasion.
"When we play around with the unconventional, and we open ourselves to its endless possibilities, that's when the magic happens."

– Selina Ocampo
Georgianna Carlos – founder of Fetch! Naturals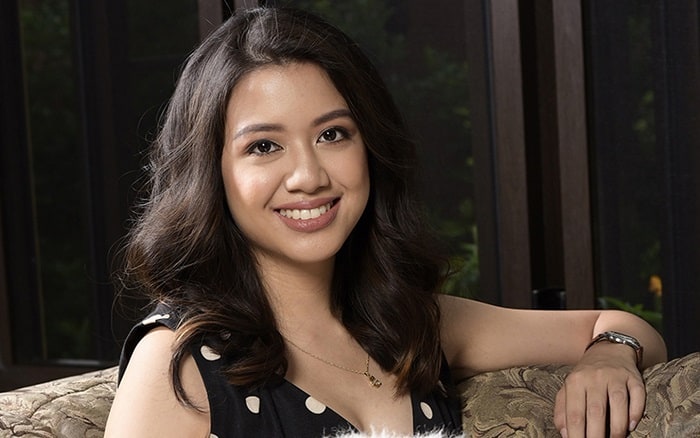 Georgianna noticed how her pets were having skin issues, which she attributed to chemical-heavy products. She then decided to create Fetch! Naturals, retailing in both Manila and Los Angeles. Georgianna has also founded two other businesses focusing on supporting startups and other entrepreneurs.
"Do what you think will give you purpose or meaning in your life and not what you think society expects you to do."

– Georgianna Carlos
Ma. Roma Agsunod and Maan Agsalud – proprietors of Common Room PH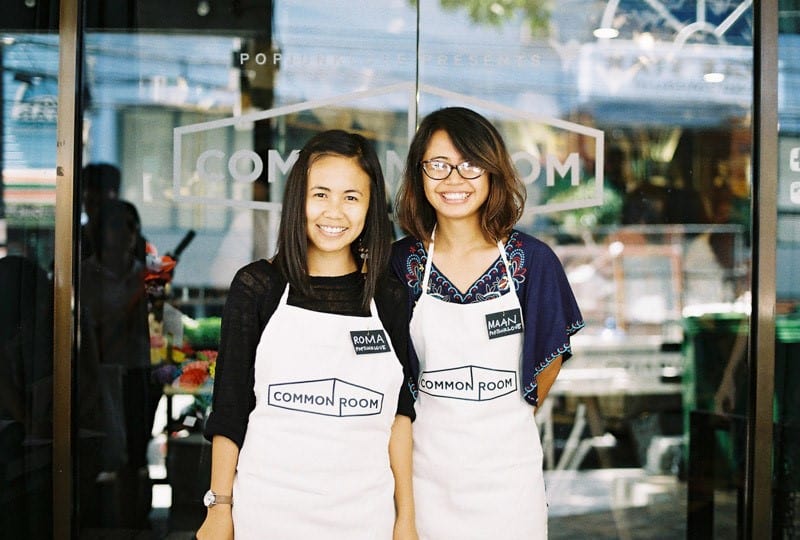 Sisters Roma and Maan opened a home-based business in 2007, selling handmade trinkets and accessories. Their store later became a space for young Filipino artists, designers and makers to showcase and sell their handmade crafts. Over 100 creatives have become part of Common Room PH.
"The lack of capital or experience in business is not the only challenge that startups encounter. Sustaining the momentum when the business is in its growing phase is another."

– Roma Agsunod
Angely Dub – founder of Access Travel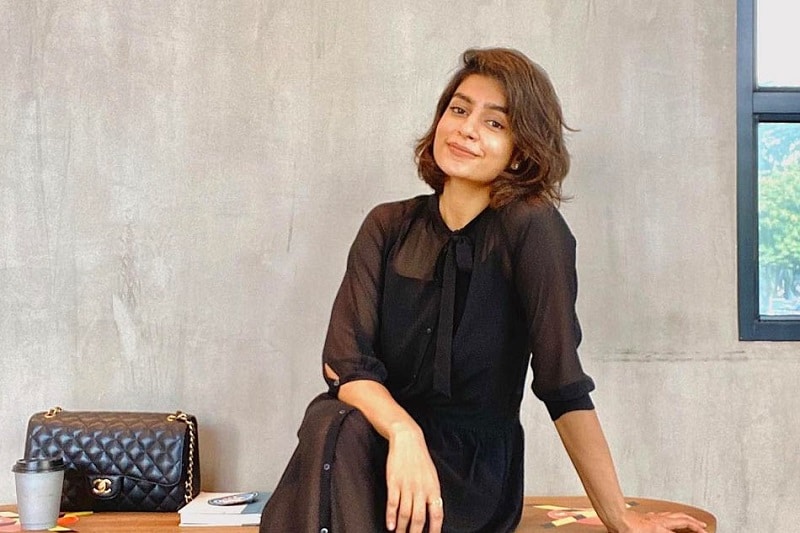 Angely is the quintessential millennial who turned her passion into a business. A serial traveller who has visited at least 52 countries, her agency, Access Travel, is a favorite among local artists, travel bloggers, influencers and travelers who don't want to be typical tourists.
As a testament to her resilience, Angely started an isaw business during the Covid-19 lockdown.
"I believe that in business or in life, it's now or never. That's why if I want to do something, I'll do it right now. I don't want to wait for tomorrow."

– Angely Dub
Food & Beverage
Avin Ong – founder of Fredley Group (Macao Imperial Tea, Nabe Japanese Izakaya)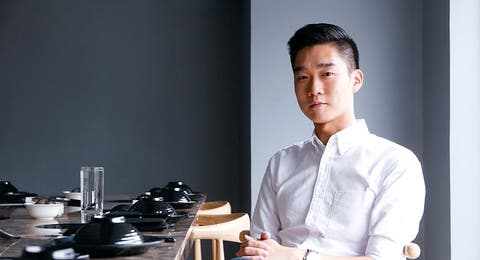 Founder of the Fredley Group of Companies, Avin owns a master franchise collection of 230 restaurant and café branches in the country. His portfolio includes popular brands like Macao Imperial Tea, Nabe Japanese Izakaya and Hot Pot, Mitasu Yakiniku, New York Fries & Dips, and Liang Crispy Rolls. 
"Innovation is really important. For your brands to be top of mind for your customers, it's very important that you launch new things once in a while."

– Avin Ong
Honor, Le PetiMiko Aspiras – founder of Tasteless Group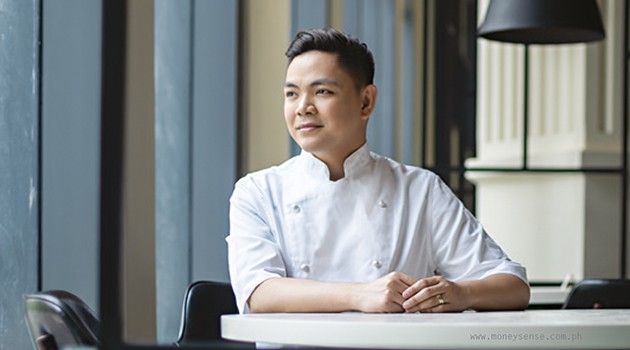 The heavenly scent of his aunt's freshly baked cookies was what set Pastry chef Miko on the path to culinary stardom. He slowly worked his way through upscale hotels such as the Shangri-La in Manila, Resorts World Manila, and Raffles before landing a job in Sydney.
In between, he built well-loved dessert venues like Scout's Honor and Le Petite Souffle. Miko also co-owns seven restaurant concepts under the Tasteless Group.
"We have to find a balance between perfecting things and also enjoying what we do."

– Miko Aspiras
Tech
Francis Plaza and Luis Sia – co-founders of PayMongo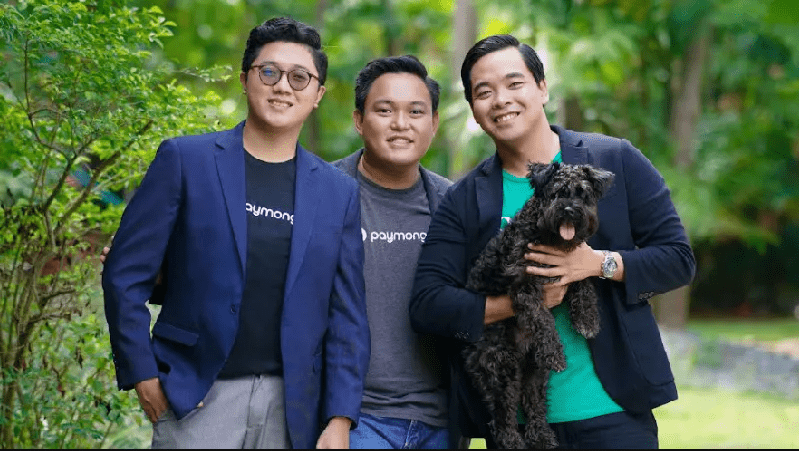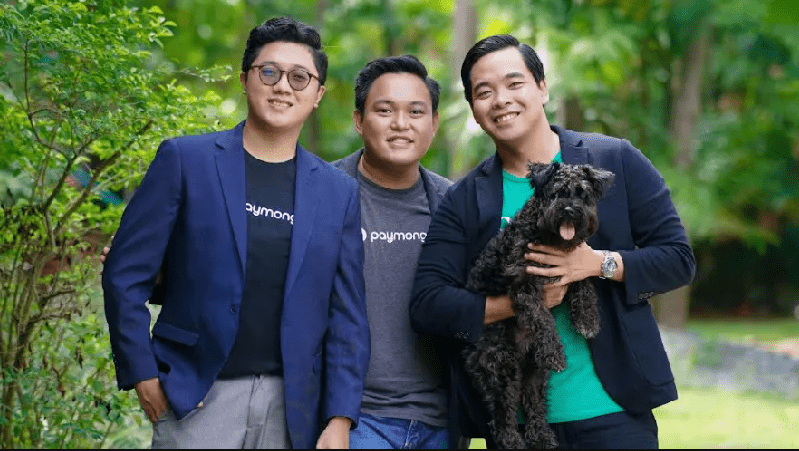 Francis entered the Massachusetts Institute of Technology at the ripe age of 16, finishing with a bachelor's in computer science. He co-founded payment platform PayMongo with Luis Sia, which took both of them to the prestigious startup incubator Y Combinator in 2019.
Soon after, PayMongo received seed funding from no less than PayPal co-founder Peter Thiel and Irish-American fintech company Stripe.
"You don't get to choose what hand you're dealt at birth, but you do get to choose who you become."

– Francis Plaza
Kathleen Yu – founder of Rumarocket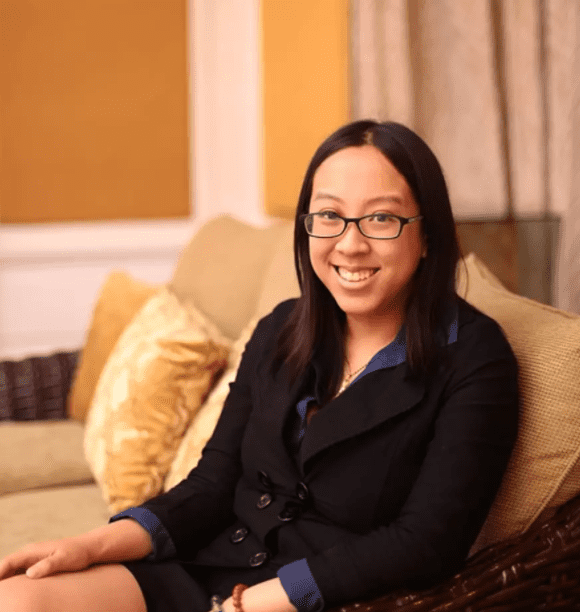 Even before Artificial Intelligence (AI) and Machine Learning (ML) were becoming a part of business, Kathleen took a chance and made these platforms a central part of her HR startup.
Rumarocket was the by-product of a rejected thesis proposal, which Kathleen then took to other professors and got validation for. Moral of the story? Don't give up at the first rejection, and be ready to iterate.
"People say you have to be in love with or passionate about your job, or you have to see it as a calling. For me, it's really about making a choice every day to do the work, to push it forward."

– Kathleen Yu
Gian Scottie Javelona – founder of OrangeApps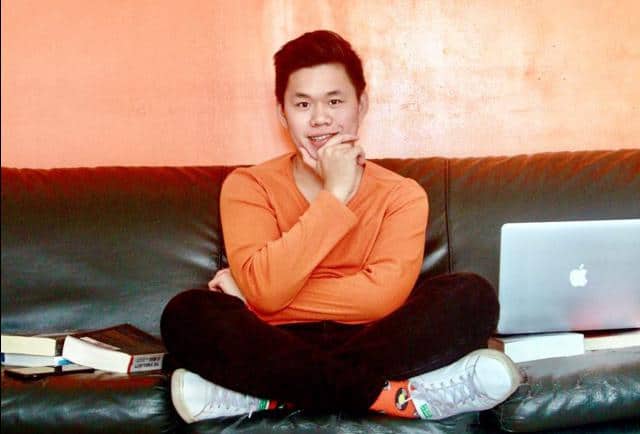 What started as a local hack became OrangeApps, a platform for universities and schools to manage front-end IT systems. 
Gian was frustrated at the slowness of his university's admin portal and decided to design a new gateway that plugs into the system's back end. He explained what he did to the university president and instead of getting berated, he was encouraged to sell the technology to other schools.
"Take care of your existing customers even if it means you have to turn down new ones. Your customers will never forget how your company took care of them in the darkest moments of their business."

– Gian Scottie Javelona
Matthew Cua – founder of SkyEye Analytics
SkyEye performs aerial surveys and produces maps or models using drones. Matthew started the company in 2009 while still taking up his Master's degree in Environmental Science; now, the business is part of the United Nations Office for Coordination of Human Affairs. 
SkyEye uses its own software, hardware (read: drones) and operational techniques to provide services faster, better and cheaper.
"Entrepreneurship may not be easy. It is slugging through it every day and working for it."

– Matthew Cua
Stephanie Sy – founder of Thinking Machines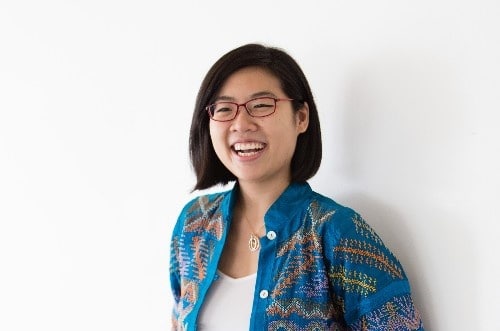 Stephanie left Silicon Valley and founded Thinking Machines in 2015, hoping to make the Philippines a global hub for data science. With offices in Manila and San Francisco, Thinking Machines has an impressive client list of Philippine corporations, global nonprofits, and award-winning media organizations. 
"I'm not inspired by people as much as ideas and the discovery of newness, and even the high of failing terribly and then succeeding. That's my source of inspiration."

– Stephanie Sy
Carl Ocab – founder of Carl Ocab Internet Marketing Services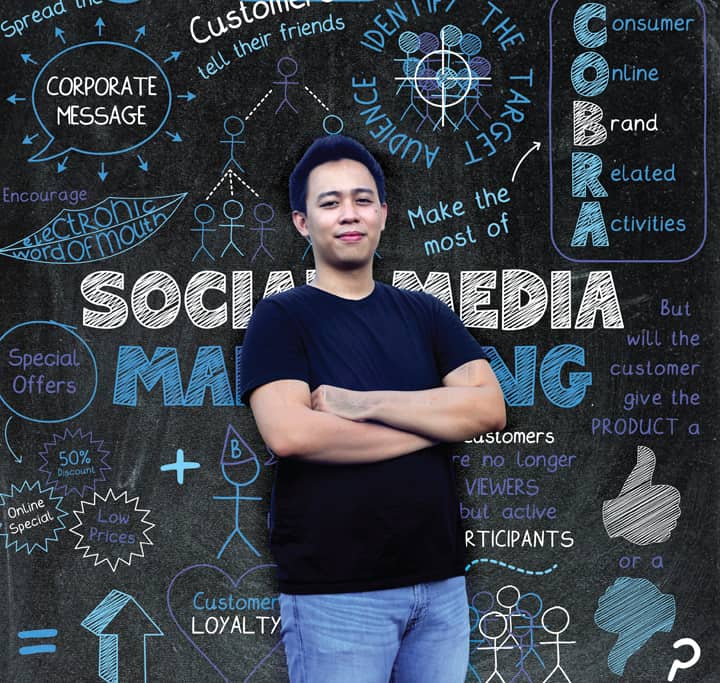 Carl got a head start on tech thanks to his dad, who told him to blog for income instead of spending his allowance playing Ragnarok. Carl started building websites at age 12 and a year later, he founded Carl Ocab Internet Marketing.
The site brought him digital marketing fame with the magic keywords "make money online" — still one of the highly searched strings today.
"Don't be afraid of outsourcing your business to other countries. If you find the right agency that's aligned with your needs then you'd be able to make a whole lot more money."

– Carl Ocab
Finance, Management & Marketing
Mica Tan – founder of MFT Group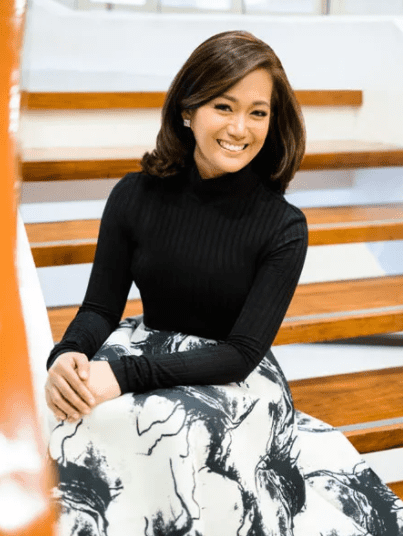 The first time Maria Francesca (a.k.a Mica) stepped onto a trading floor, she was 13 years old. By age 15, she was trading foreign currencies after being taught by seasoned forex traders.
She started her own business when she was 19, and today, MFT Group operates in nine countries around the world. This ambitious young lady intends to have at least 100 businesses globally—and looks set to achieve it. 
"I believe that to be successful, one always needs other people."

– Mica Tan
Kenn Costales – founder of Monolith Growth Ventures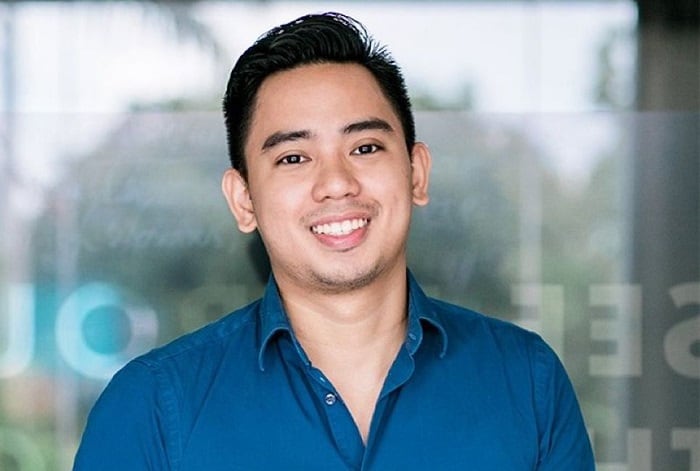 Ken founded Monolith Growth Ventures in 2016 after working for FMCG giant Procter & Gamble. He focuses on performance marketing, helping businesses streamline processes and scale. His clients include brands such as Fitness First, The Boston Consulting Group, Sonos, and Klipsch.
"Even if you do a lot of work, you also can't expect results to come instantly… efforts in the early days have low ROI but things will feel like magic once you stay consistent for a few years."

– Kenn Costales
Agriculture
Louise Emmanuelle Mabulo – founder of The Cacao Project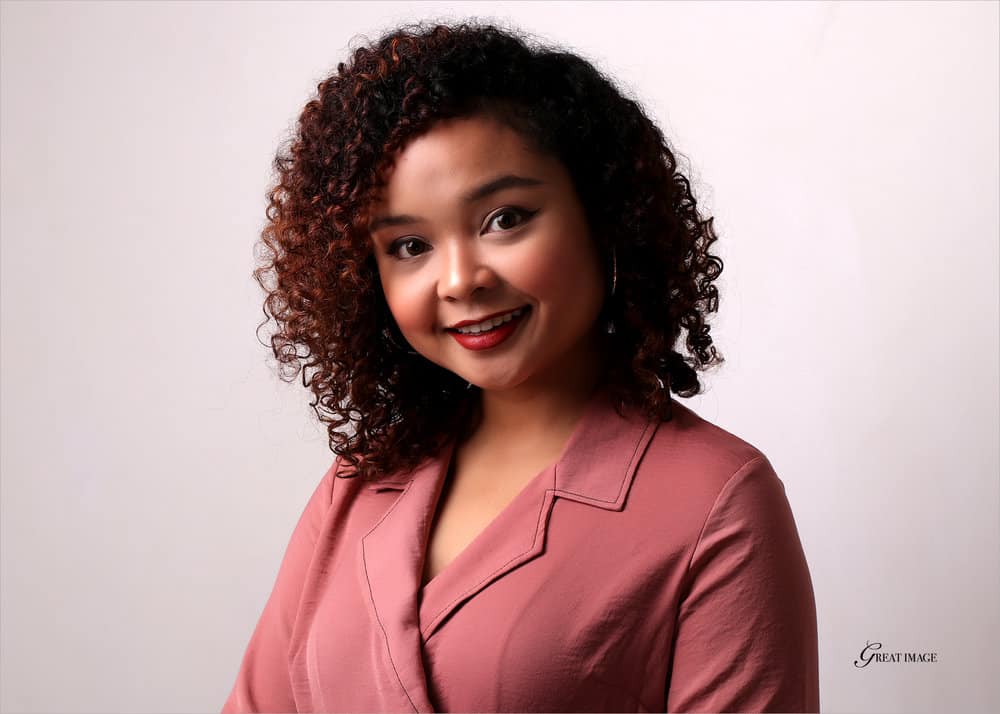 When Typhoon Nock-ten (local name Typhoon Nina) struck the Philippines in December 2016, almost all of the food supply in the affected areas was destroyed. Interestingly, the trees that remained standing were all cacao trees. This led Chef Louise to start The Cacao Project, which provides farmers with cacao plant seedlings and teaches them how to sustainably produce cacao. 
To date, The Cacao Project has trained 200 farmers in agroforestry and planted over 70,000 trees across 70 hectares of land.
"Our environment and our climate run through the very fiber of our daily lives: in our breakfast, lunch, and dinner. We need to close the gap that separates our consumers from our producers."

– Louise Emmanuelle Mabulo
Cherrie Atilano – founder of AGREA and co-founder of HATIENDA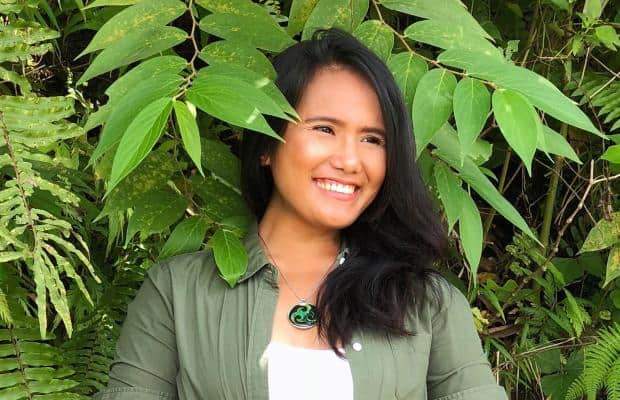 Cherrie grew up in sugarcane country and started working with farmers (well, farmers' kids) from her childhood. At age 12, she began teaching farmers sustainable farming based on what she had read.
Through AGREA, Cherrie hopes to build a true One Island Economy in Marinduque with zero hunger, zero waste, and zero insufficiencies.
"I always believe that when your heart is set to doing good, the universe will conspire to help you."

– Cherrie Atilano
Rachel De Villa – co-founder of Cropital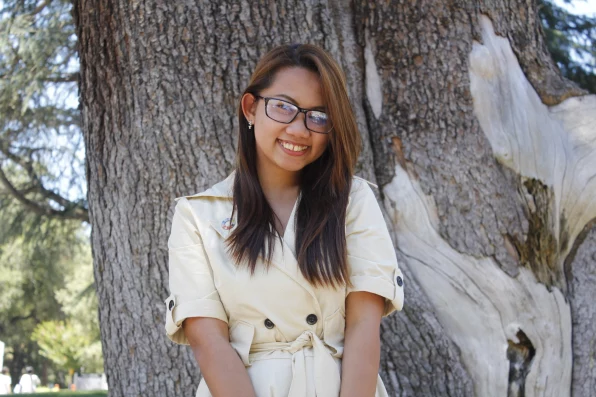 A full-stack programmer, Rachel has always wanted to create something useful. Seeing how agriculture is set back due to farmers' lack of access to funding, Rachel set up Cropital. 
Instead of relying on loan sharks, farmers can now get financed by individuals who are willing to invest in their businesses. Cropital also aims to empower farmers through crop insurance, training, and access to technology partners.
"I've always believed that the worst part about being an entrepreneur is that you cannot do it alone but the best part is you don't have to."

– Rachel De Villa
Sustainability in the Built Environment
Earl Patrick Forlales and Zahra Halabisaz Zanjani – founders of Cubo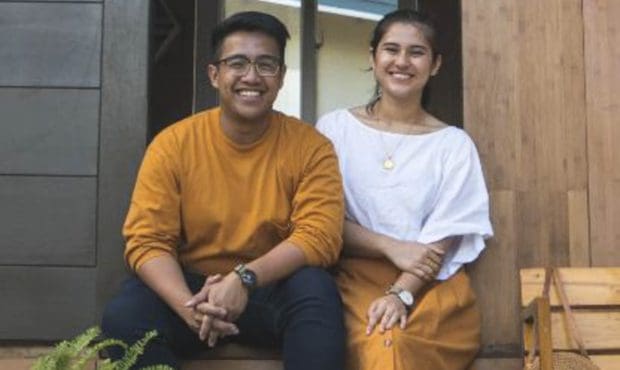 Earl and Zahra seek to tackle the country's housing problem with Cubo, a company that provides easily constructed bamboo houses. Taking inspiration from huts that Earl's grandparents had built, Cubo houses can be set up in less than four hours.
The idea won the Cities for our Future competition in 2018, which was hosted by the UK's Royal Institute of Chartered Surveyors.
My ultimate dream? A Philippines with no slums. I really just want to do something that would impact peoples' lives, and ideally that something would outlive me.

– Earl Patrick Forlales
Leandro Leviste – founder of Solar Philippines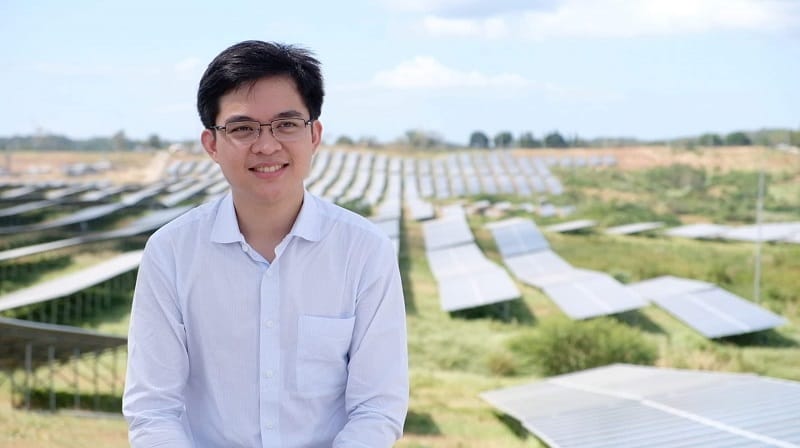 Yale University dropout Leandro founded Solar Philippines at age 23 and has not looked back since. The company is now Southeast Asia's largest and only integrated solar developer, investor, manufacturer, and procurement and construction solar company.
Millions of Filipino households have already benefited from the company's solar farms and installations.
"We don't measure our success in terms of profits or revenues, but our contribution towards the development of the Philippines."

– Leandro Leviste
Count on Filipino entrepreneurs to know how to make the most of what's available. The people on this list are a case in point: they were able to tap into their inner problem-solver and build businesses that meet real needs.
From HR to marketing, farming to fashion, Filipino inventiveness and creativity shine through in the examples we've listed here. While age brings experience, youth can bring energy and openness to new ideas.
Featured image by Nuthawut Somsuk via Getty Images