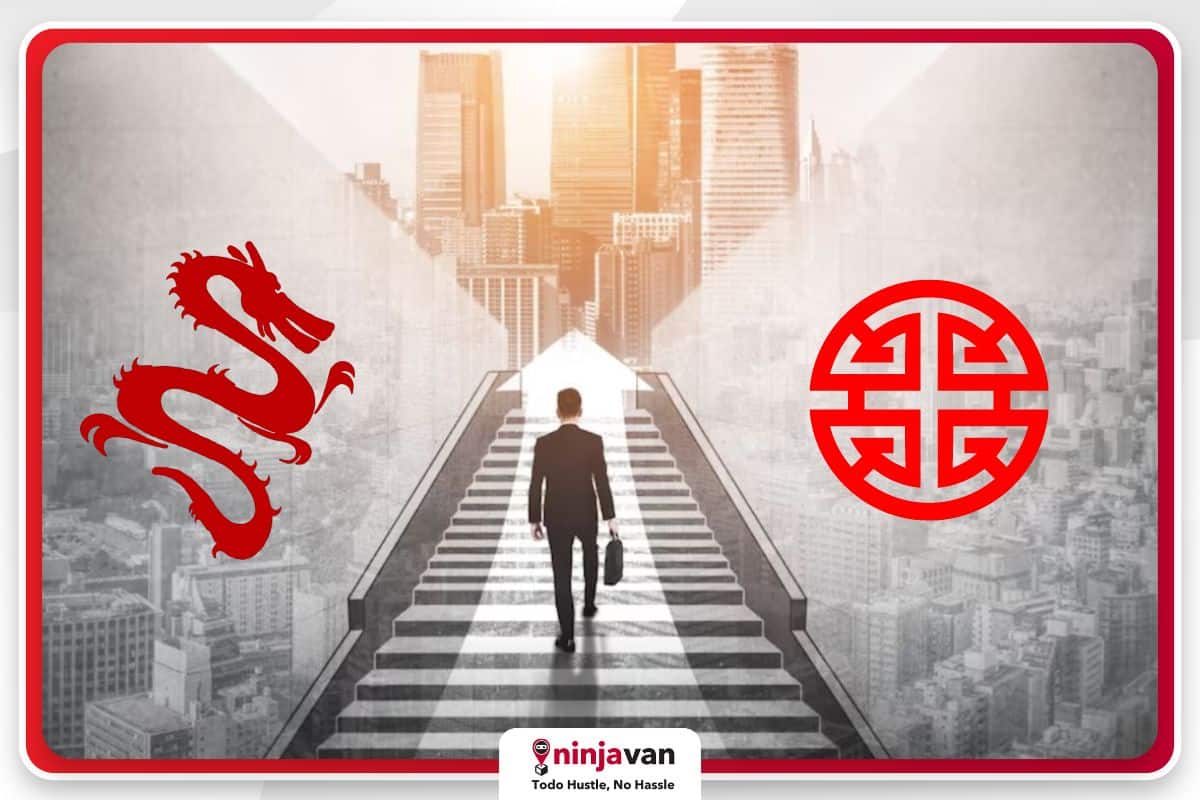 Filipino-Chinese Entrepreneurs: Success Stories and Strategies
Learn from the strategies and stories of these successful Fil-Chi entrepreneurs, and grow a successful business, too!
Running a business can be hard sometimes, especially if your business growth is slow and unsteady. Don't be discouraged. These Chinese entrepreneurs in the Philippines started small and are here to share their recipes for success.
If you're looking for advice on how to succeed in your business, you can learn from their experiences and strategies.
Also read: Successful Young Filipino Entrepreneurs Shaping the Market
Top 4 Filipino-Chinese entrepreneurs and their strategies for success
Don't be intimidated by their big names and million-dollar net worth. Most of them started small and worked hard to achieve their success.
John Gokongwei, Jr. – JG Holdings, Inc.
Before becoming one of the top billionaires in the Philippines, this late Filipino-Chinese entrepreneur sold soaps, threads and other necessities post World War 2 in Cebu. Soon he became a businessman, an investor and a philanthropist.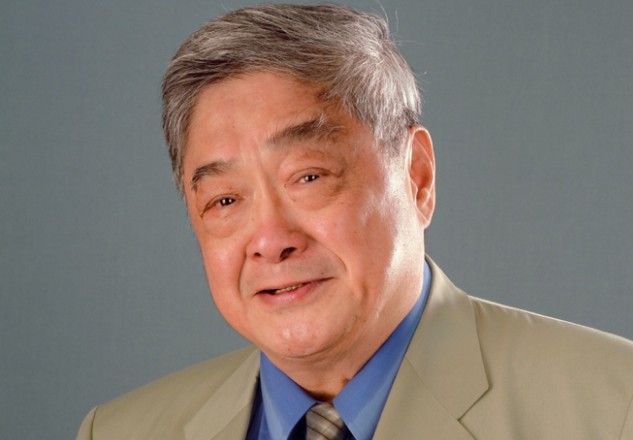 John Gokongwei founded JG Summit Holdings, Inc, which owns Robinsons Land Corporation, Universal Robina Corporation and Cebu Pacific. He focused on market-driving strategies, including:
Searching for markets with unmet needs. Instead of looking for a new market, John Gokongwei targeted other existing markets with unmet needs and strategized how to fulfill these needs.
For Cebu Pacific, for example, most airlines were expensive and face-to-face ticket booking was a hassle. But with CebPac's cheap fares, online ticketing, point-to-point destinations and higher passenger load, it attracted more travelers. Understand what your markets lack, what your markets need and what they demand. Then find a way to provide those for them.
Risk-taking with calculated risks. If you're thinking of expanding your business ventures, learn from Gokongwei: calculate the risks before taking them. See if they're worth it. If you don't have plans on expanding yet, then any risk you take for your business should still be calculated.
Timing is everything. John Gokongwei was an expert on anticipating changes and future trends. Trends in businesses are almost like fads, one day your products are trending, the next day it's not. Always anticipate changes and future trends, so you can strategize earlier on how to adapt.
Lucio Tan, LT Groups, Inc.
From being a janitor in a tobacco company, to a tobacco cook, and later on, becoming a tobacco dealer in the Ilocos region, Lucio Tan learned the ropes of the industry.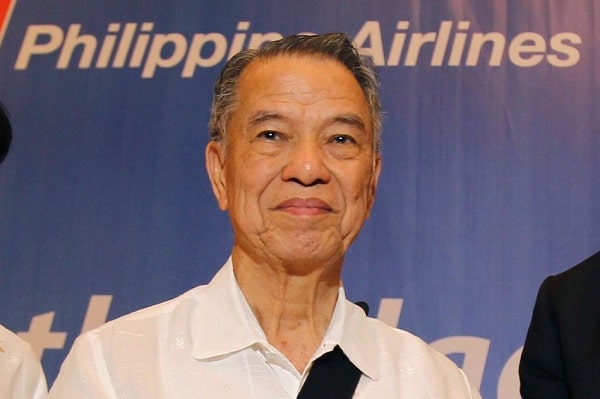 After years of experience and learning, he established Fortune Tobacco Corporation and released Hope, the cigarette for the masses. He expanded his empire through LT Groups, Inc., which owns Philippine Airlines, Philippine National Bank, University of the East, and Tanduay Distillers, Inc.
Those who know him personally know humility is one of his notable traits. With his success, his tips are simple:
Save. When he was working in his great grand uncle's tobacco factory, Lucio Tan would earn PH50 a month. He didn't spend all of it, the rest would be given to his father for savings that he'll soon use to start small business ventures.
As simple as it is, saving should be your constant reminder in running your business. Learn from Lucio Tan, he didn't build an empire overnight. While learning the ropes of the tobacco industry, he was also saving to build and expand his own.
Have a backbone. He wouldn't have successfully ventured dominated both the tobacco and alcohol industries without difficulties. But if there's one thing Lucio Tan had amidst all of his setbacks, it's having a backbone, having grit.
Don't be discouraged by the difficulties you face in your business, learn from them and learn how to conquer them.
Build your network. One of Lucio Tan's secrets to his business success is building relationships and nourishing those relationships all throughout his career. Building your network creates your connection. And build connections with people who have the same passion as you business-wise.
Alfredo Yao, Zest-O Corporation
Things haven't always been simple for Zest-O founder, Alfredo Yao. Raised by a single mother who was a sidewalk vendor, he became the breadwinner at age 12.
But this didn't stop him from pursuing success. When he worked for a printing press, he learned the way around it by heart until he was able to establish his own, naming it after his mother: Solemar Commercial Press.
On a business trip in Europe, he was introduced to Doypack, an aluminum packaging that can hold liquid and stands upright. He saw the potential of Doypack in the Philippines and wasted no opportunity to bring it home. Alas, Zest-O was born.
He didn't stop there, he also established Macay Holdings, a production and distributor of carbonated drinks, and owns Philippine Business Bank.
Success wasn't served on a silver platter to Alfredo Yao. Here are the things he lived by to achieve it.
Be hopeful. If there's anything Alfredo Yao can teach you, it's that hope goes a long way. Learn how to overcome adversity, you can always turn things around when your business faces difficulties.
Build credibility. There's no shame in borrowing money to cover your business expenses, Alfred Yao said so. Incurring debts is nothing new in running a business. But make sure you know the difference between things that are lent to you, given to you, and those you borrowed for your business.
And make sure you are prompt in paying or returning them on time. This builds your credibility as a business owner, you become more trustworthy. Hence, more people or institutions will want to work with you.
Be tech-driven. When Alfredo Yao marketed Zest-O to manufacturers, he was shut down. At that time, tetra pack drinks were a new technology and the Philippines wasn't familiar with it yet. So he decided to do it on his own. Emerging technology can do wonders for your business, so see what it can do for you.
Johnlu Koa, The French Baker
Go big or go home wasn't the case for Johnlu Koa. He started out small, opening a bakery in his small apartment with only eight people to help him. At that time, he was also a Strategic Business professor at the University of the Philippines.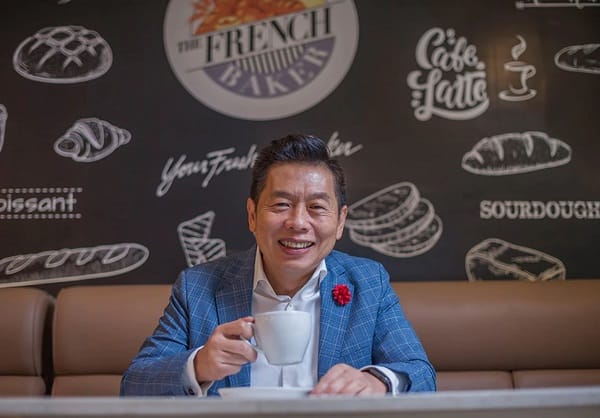 Juggling between teaching and supplying SM Supermarket baked goods, he was given the opportunity by SM to open his own bakery stall at the SM North Edsa, which was marketed then to be the biggest mall in the country.
He set up a European-styled bakery, called The French Baker, which turned out to be a huge success. He received his return on investment in only eight months.
Inspired by the success of his first branch, he decided to go bigger, expanding to over 60 outlets run by 600 employees. But Johnlu didn't stop with The French Baker, he is also the businessman behind Chatime, a Taiwan-based milk-tea chain in the Philippines.
As a professor, you can expect Johnlu Koa to have a lesson plan for business tips.
Diversify your cash flow sources. In terms of your finances, diversifying your cash flow sources can help you avoid major losses.
During the pandemic, The French Baker had to deal with the depletion of their working capital. So they infused their capitals for their employees and suppliers who were in fear during the crisis. Their mall-based income wasn't doing well anymore, so Johnlu switched strategies by looking for new market segments and focusing on wholesale. Hence, The French Baker didn't suffer from bankruptcy during the pandemic.
Don't waste business opportunities. Understand your core strategies and make it work with a new business opportunity.
Before the boom of milk-teas, there was a limited production of teas in the Philippines. But Johnlu knew tea has a bigger market in the Philippines, not exclusive to Chinese-Filipinos.
So, when he discovered a Chatime branch in Hong Kong, he brought it home to the Philippines. Starting with a few branches along EDSA, now you can find Chatime anywhere.
Nourish your relationship with your customers. Having loyal customers boost your brand awareness. Johnlu teaches you that customers don't just pay for your product, they're also in it for an experience.
Products can easily be pirated, but experience can't be duplicated. So, make sure you provide your customers with excellent service. Get to know them better, learn from their feedback, take their ratings by heart.
Top 3 Rising Filipino-Chinese Entrepreneurs
Avin Ong, Macao Imperial
Raised by a single mother who sold hangers in Caloocan, Avin Ong worked hard to rise from the hardships he grew up in. He graduated from De La Salle University with a degree in BS Mathematics, and worked in a corporate job until he realized he could earn more and faster by setting up his own business.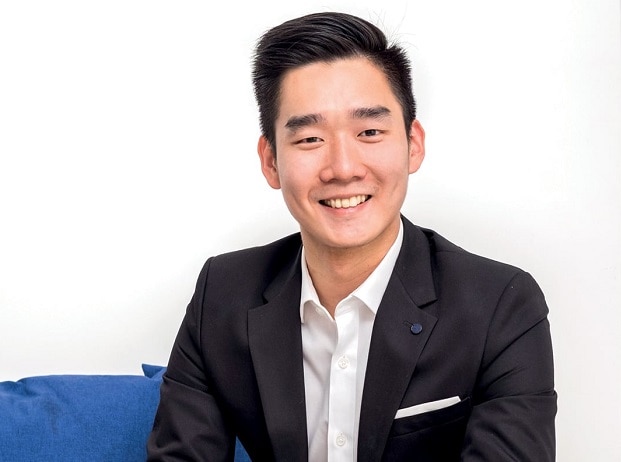 As a food enthusiast who enjoys excellent fine dining himself, Avin decided to open his own Japanese restaurant. He thought this was the best route to take, but he struggled with keeping up with the demands in the food industry.
This didn't stop him, though. He learned from his mistakes and he looked for more opportunities. When he was in Macau, he ran to a little milk tea shop, Macao Imperial Tea.
He saw the opportunity of Macao Imperial Tea in the Philippines. So, he repackaged the store, brought it home and sold franchises. Macao Imperial Tea revenues are about $1M-$5M in the Philippines.
Read our blog on How to Choose the Best Franchise Business
Alodia Gosiengfiao, Tier One Entertainment
Who said gamers can't professionalize their passion? For cosplay enthusiast, (video game) streamer, vlogger, and all-around influencer, Alodia Gosiengfiao-Quimbo believes in professionalizing gaming sports in the Philippines.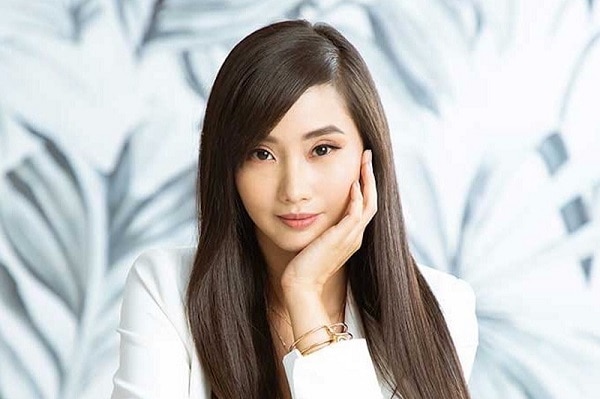 During her time, most of her hobbies like gaming and cosplaying couldn't be recognized as a career. Not until the boom of DOTA tournaments during the mid-to-late 2000s, e-sports had an opportunity to be professionalized in the Philippines.
Much to her popularity and success in the gaming community, with endorsement deals from gaming companies coming her way, she saw the rise of gaming industries in the Philippines. Later on, she co-founded Tier One Entertainment, a gaming industry focused on talent management and representation.
With her experiences, setbacks, and success, Alodia wanted to guide others who also wish to succeed in the gaming industry.
Gretchen Ho, The Inspired Project
More than a star athlete and an amazing host, Gretchen Ho is also a businesswoman. Growing up in a Chinese family, she has a keen eye for business. When she was still a student-athlete, she would often listen to inspiring songs to motivate her to train harder.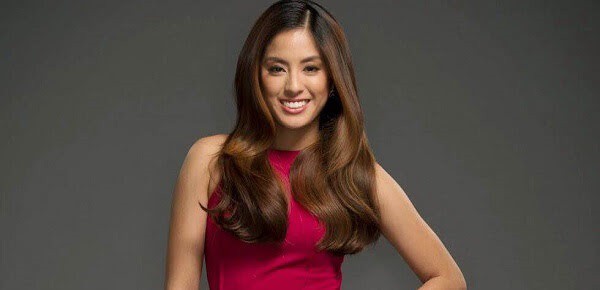 She would seek inspirational quotes to help her go further. Sometimes, she even writes her own and tweets it. She was surprised to see how many people engage with her tweets, replying thanks to her post saying they needed to hear that today,
Later on, she realized she could turn her love for inspiration into a brand. Hoping she could continue inspiring people. So, she created The Inspired Project, a merchandise selling ID laces, cell phone cases, and shirts with inspirational words printed on them.
Her plans for her business go beyond merchandise. She's planning to host inspirational talks and events, partner with schools to encourage the younger generation to pursue their dreams, and dismantle the bashing culture of social media.
Strategize your wins and be a successful entrepreneur
Take it from these successful Filipino-Chinese entrepreneurs: Opportunities for success are always around the corner, take them when you see them and maximize them to your advantage.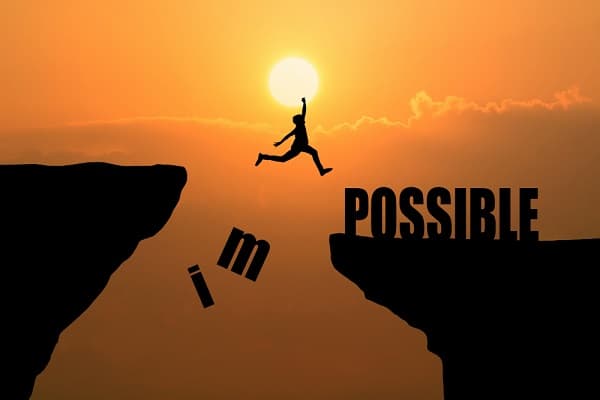 If you can't see the opportunities, you can always make one for yourself. When things don't go your way, don't give up on your business because you have the power to turn things around.
These Chinese-Filipino business owners started small, found inspiration and never looked back. They teach us that no idea is too small to turn into a successful venture if you have the right strategy.
And one of those winning strategies is finding the right partner in taking care of your company. Ninja Van is your reliable partner for hassle-free deliveries and in helping grow your business.
Building stronger relationships with Chinese business communities
Ninja Van is a reliable business partner to our Filipino-Chinese and Chinese business owners. To build stronger relationships with you, we've launched our Chinese website so you can easily learn about Ninja Van services in your preferred language — from last mile deliveries, to cross border ecommerce and fulfillment and warehousing services.
选择Ninja Van。享受更无忧便捷的快递服务!
Follow Ninja Van on WeChat:

More business success stories to inspire you:
Dermtropics: Business Efficiency and Sustainability
ABT Apparel on Capturing the Gen Z Market
HVVG: Bringing Vietnamese Products to the PH and SEA