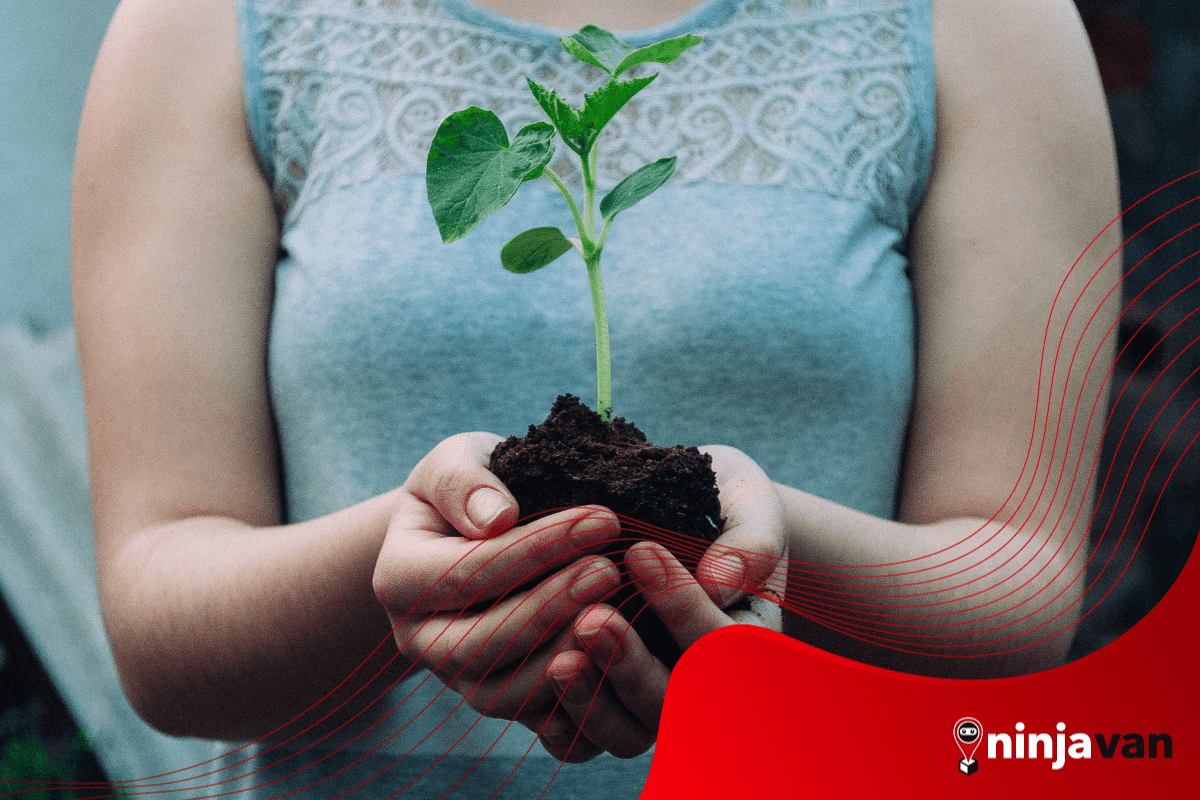 Follow these 10 Inspiring Filipina Social Entrepreneurs
Running a business that makes a difference is something special, take it from these social warriors and girl bosses.
Sustainability for the future? Everywhere we look and scroll, we see organic, eco-conscious, environmental-friendly, secondhand, reusable, recyclable…and we're not complaining!
With the pandemic teaching us how to value things and how to choose things to value, sustainable living has become a household term, if not a whole lifestyle. These earth-loving social entrepreneurs are leading the charge — balancing the "nice-to-have" and "what's-right-to-do" with sustainable services and products that care for the earth and their local communities.
They're also proving that entrepreneurship can maximize both social responsibility and profit — their brisk business proves that Filipino consumers themselves are interested in supporting businesses that advocate for just and eco-loving causes, with 96% more willing to use products from sustainable brands.
In celebration of Women's Month, here are 10 inspiring Filipina social entrepreneurs whose brands are doing our home planet — and us — a lot of good. And we have no doubt that soon, you'll see these names on the most successful businesswomen list.
1. Jana Bunagan of The Good Trade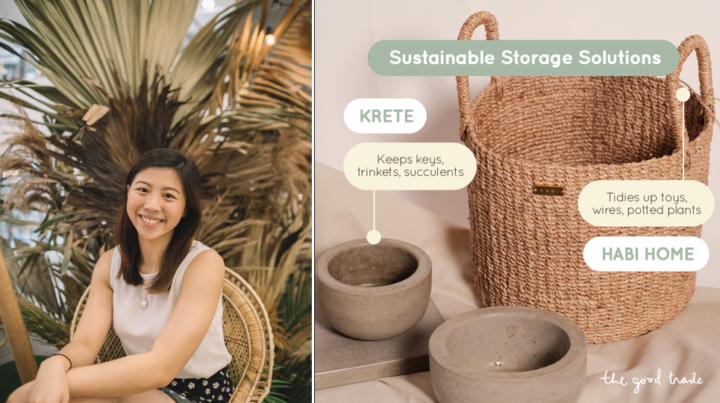 In 2014, Jana Bunagan started building pop up stores like Re-store and Street Store, where old and excess brand new items can be sold, with the profits going to selected non-governmental organizations (NGOs).
The experience pushed her to build a bigger brand, reaching more beneficiaries, which gave birth to The Good Trade. An online marketplace of everything zero-waste, fair trade and environment-conscious, she gathers purpose-driven and sustainable brands and NGOs to provide alternatives to everyday needs and wants of the Filipino, such as bags and shoes, home decor and pet care.
Website: thegoodtrade.ph Instagram: @thegoodtrade.ph
2. Celina Reyes-Alejandrino and Maan Aguila of Simula PH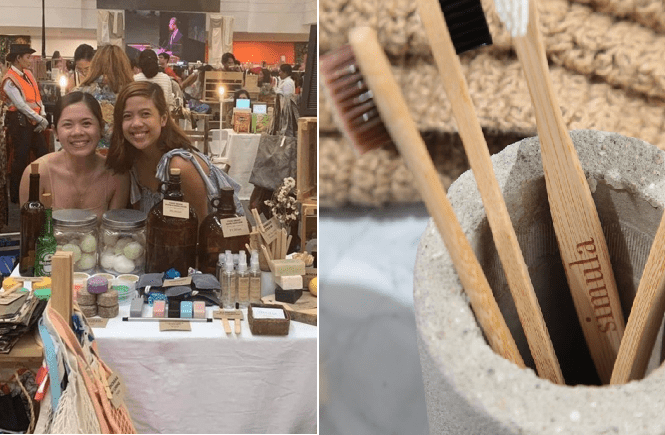 Established in 2018, Simula is home to over 70 local partner brands that make sustainable and zero-waste products accessible in the Philippines. According to founders Celina Reyes-Alejandrino and Maan Aguila, their goal with Simula is to provide a "safe space for you and your loved ones to find inspiration and education to begin your journey towards an earth-friendly lifestyle that nourishes your soul and the planet's."
Through Simula, they also support similar advocacy communities like One Million Lights PH, Wavefarer PH's Waves for Water project, and G.R.O.W. PH by Project Pearls.
Website: simula.ph Instagram: @simulaph
3. Aryann Avenido of Slo.Store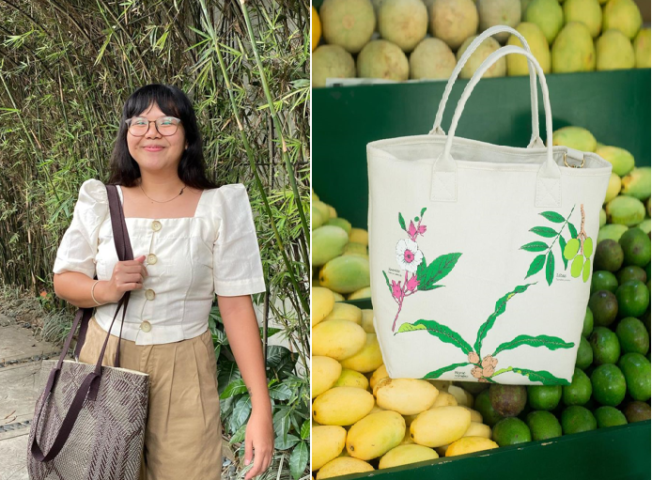 SLO.Store was once called Slo Living, but even with the name change, Aryann Avenido stands by the original belief of her brand: "That a slow, mindful, and intentional life can help save [the] planet."
Offering sustainable living options such as home and kitchen tools and lifestyle items through the SLO Store, she aims to remind the consumers that their day-to-day decisions can make a difference.
Instagram: @slo.store
4. Kimi Cagoco of Circe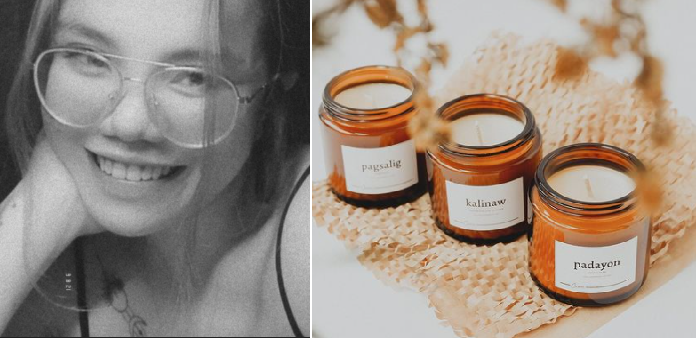 Named after the Greek Goddess who was said to practice mixing potions and herbs, Kimi Cagoco believes the Ozamiz-based Circe can bring refuge to those feeling deprived of being with nature due to the pandemic. The idea came to her during the first implementation of enhanced community quarantine in her city — what could she make that would help her and other people feel less stuck at home.
With the belief that creating something good can always start from something small, she handmakes Cebu-inspired candles with coconut wax and recycled glass vessels, each product delivered in sustainable packaging and with handwritten reminders of gentle living.
Instagram: @circecandle
5. Kim Tendido-Balaba of Gawi Shop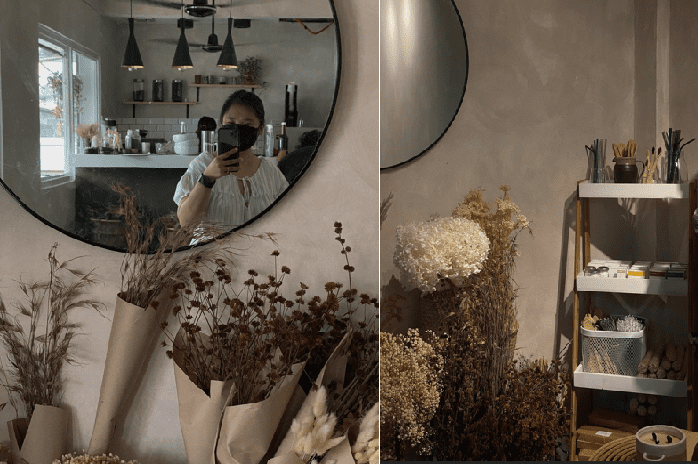 According to founder Kim Tendido-Balaba, she realized one day that there was more to her journey of sustainable living than just reducing her trash output and trying sustainable products. This was how the Mindoro-based concept store, Gawí, was born.
With the vision of making "locally-produced, sustainable and environment-friendly products available to our community," she has now grown into promoting this advocacy by providing options for organic toiletries and home cleaning tools.
Website: gawishop.com Instagram: @gawishop_
6. Janelle Almosara-Capiral of The Grounding Collective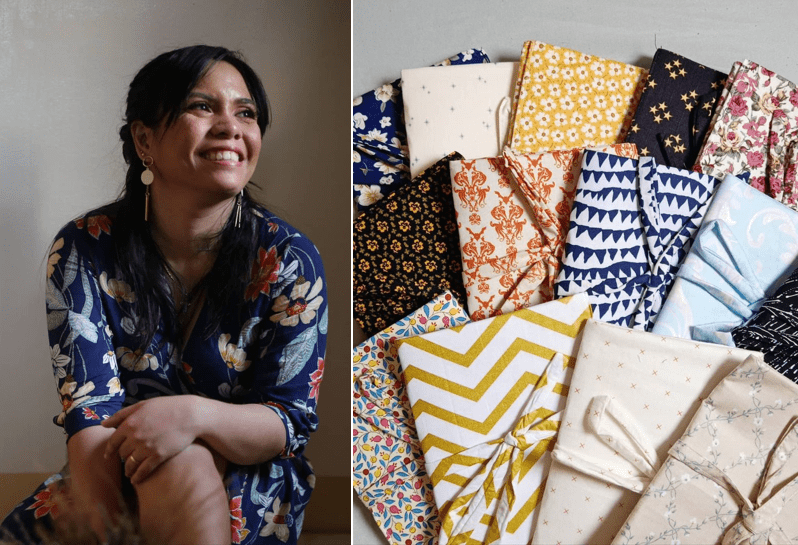 Moved by the reality of needing to be present in the moment, Janelle Almosara-Capiral launched The Grounding Collective to provide intentionally curated items for grounding that are locally sourced and produced.
Calming room sprays, crystal holders, tarot wraps — all these and more are handcrafted by her partner craftspeople, aiming to help local creators grow their businesses as well.
Shop: shopee.ph/grounding.co Instagram: @grounding.co
7. Rizza Lana of Lana PH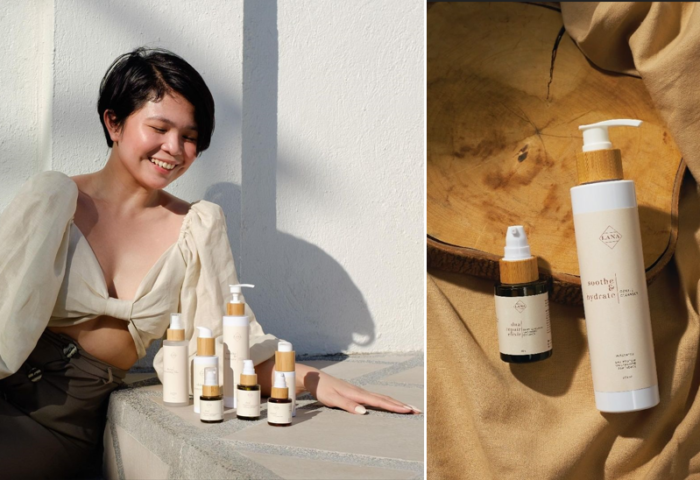 A self-proclaimed 'Mindful Entrepreneur,' Rizza Lana wears different eco-friendly hats, and one of which is for Lana PH, "a local, safe, and zero-waste lifestyle brand that lets you be you."
And the brand does not only deliver an array of eco-conscious, zero-waste skincare and lifestyle products, customers also know just how dedicated Rizza is to saving the planet with all the environmental causes that her brands support. Rizza is among the social entrepreneurs we admire.
Website: lana.ph Instagram: @rizzalana
Read more about Rizza Lana-Sebstian's business success story
8. Zyllah Gatchalian-Taberdo of Sirena Moderna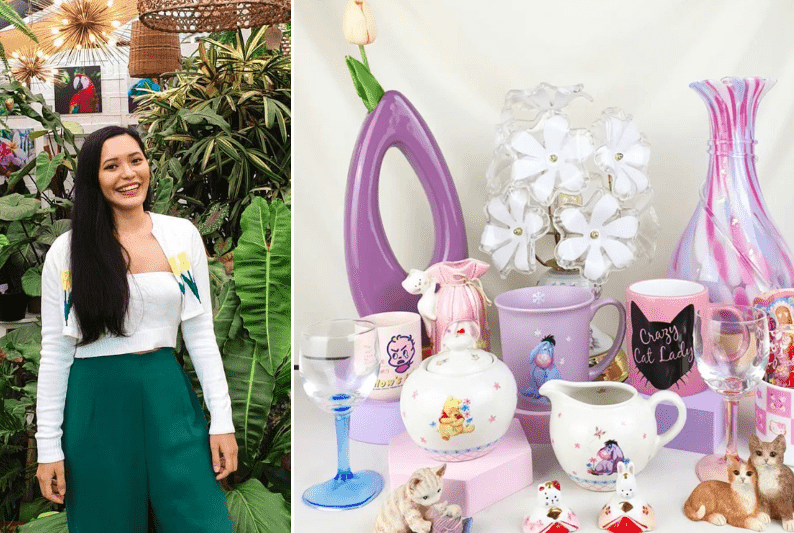 Finding and sharing vintage items have always been Zyllah Gatchalian's thing, and so with Sirena Moderna, she curates her most precious finds and offer them to people looking to re-home well-loved pieces. There are vases, teapots, clocks, mugs and everything else that is functional and easy to give love to.
Not all things rare, unique and kitsch have to be new, after all; sustainable preloved items can make anybody's safe space shine.
Instagram: @sirena.moderna
9. Lara Lacson of Eco Warrior PH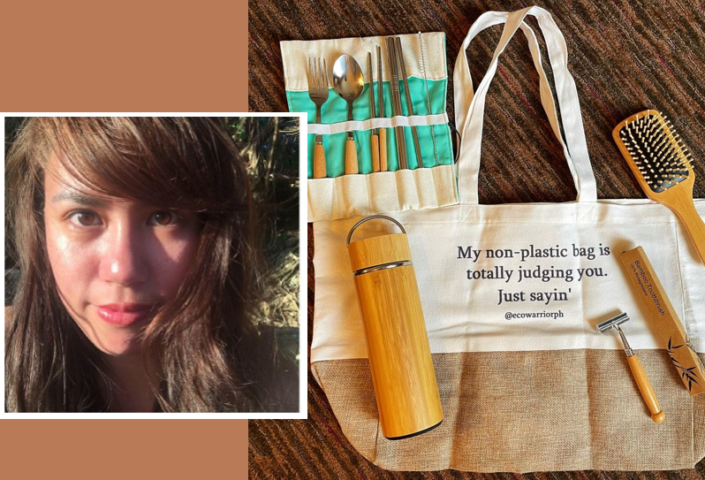 The idea of Eco Warrior PH started with a straw. One day a few years ago, founder Lara Lacson came across a video of people pulling a plastic straw from the nostril of a sea turtle. That changed her entire perspective about plastic use and decided to join the folds of social entrepreneurs in the country. She started making, using and selling bamboo straws.
With more people picking up on her advocacy, the small straw business grew into what is now an online sustainable living shop in the name of Eco Warrior PH. She now also offers home, kitchen and fashion items, all organic and handmade by local farmers.
Shop: ecowarriorph.com/shop Instagram: @ecowarriorph
10. Liezel Salera-Manabat of GiftingLife Community Store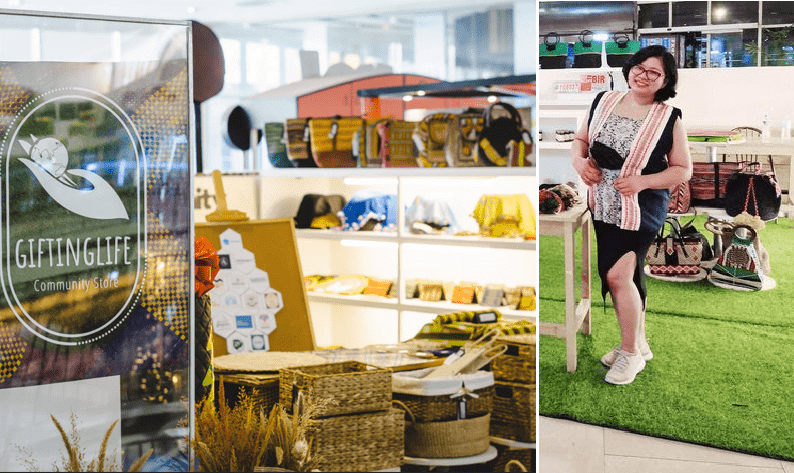 Liezel Salera-Manabat leads The GiftingLife Community Store in Davao City. Here, social enterprises can market their products, like fashion and lifestyle items, and enjoy the option to reinvest a part of their profits in community programs, such as Water For All, which provides clean and safe drinking water to areas and people in need.
Tagged as a hybrid retail shop, the GiftingLife Community Store features traditional displays and showrooms, alongside online marketing events.
Website: community.giftinglife.net; Facebook: GiftingLife Community Store
Anyone can become social entrepreneurs
Not only is sustainability achievable right now, but as these proud girl bosses show, it's profitable too!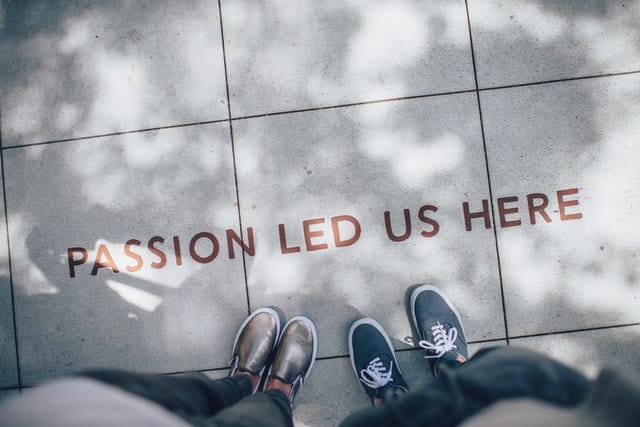 These examples of successful social entrepreneurship not only encourage owners to take the lead in building communities and protecting our natural resources — they also empower customers to make the right choices for themselves and the rest of society.
You, too, can follow their lead: you can make your business profitable, achieve your dream of becoming one of the successful Filipino entrepreneurs, while making a difference in your community. Kaya 'nyo yan!
Featured image by Nikola Jovanovic via Unsplash.com