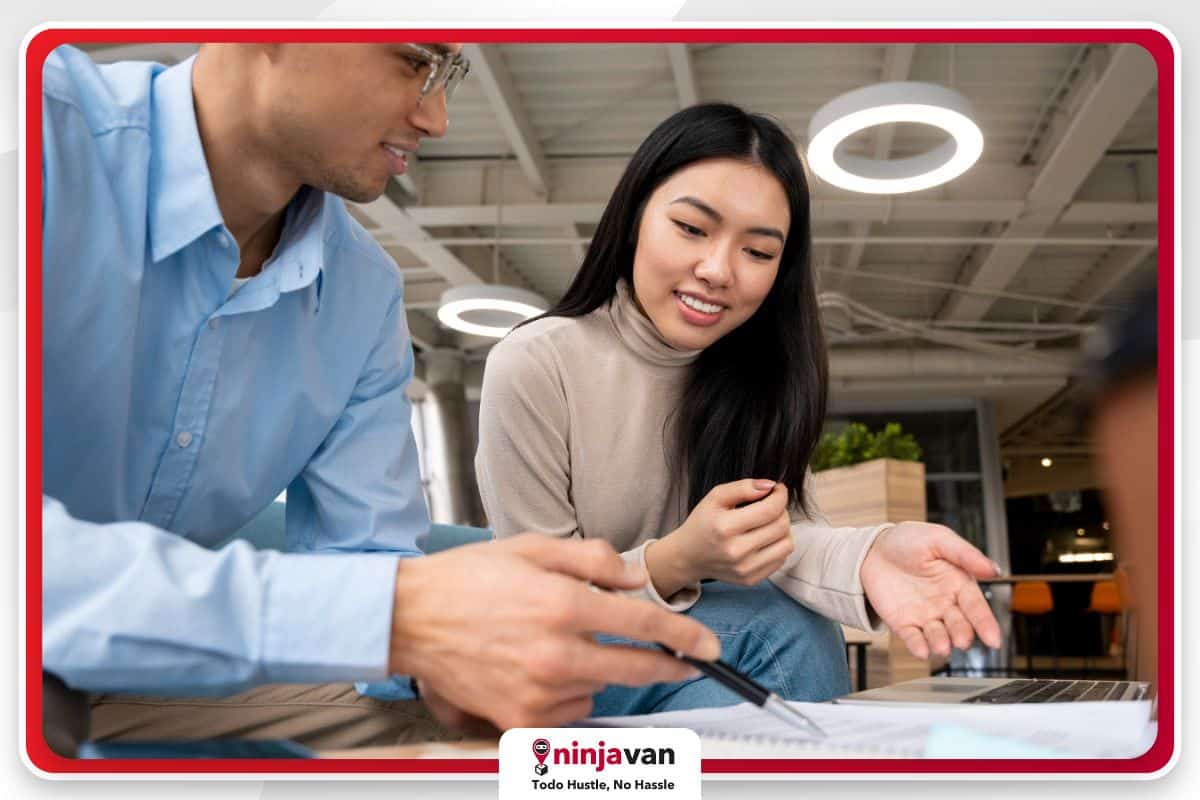 What Are the Legal Requirements to Prioritize When Starting a Business?
With so many requirements you need to accomplish when starting a business, these are the ones you should prioritize.
Before becoming a brand or an ecommerce entity, there are many legal forms and requirements in starting a business.
For micro business owners, online sellers and aspiring entrepreneurs, understanding and taking care of your legal obligations is crucial. After all, you wouldn't want your new business venture disrupted by legal troubles. Mabuti nang sigurado sa simula pa lang.
For this blog, we'll go over the key legal requirements for businesses in the Philippines and what you need to prioritize so you can start operating soon.
7 legal requirements in starting a business
When starting a business, it's important to familiarize yourself with the legal requirements that apply to your specific industry and location.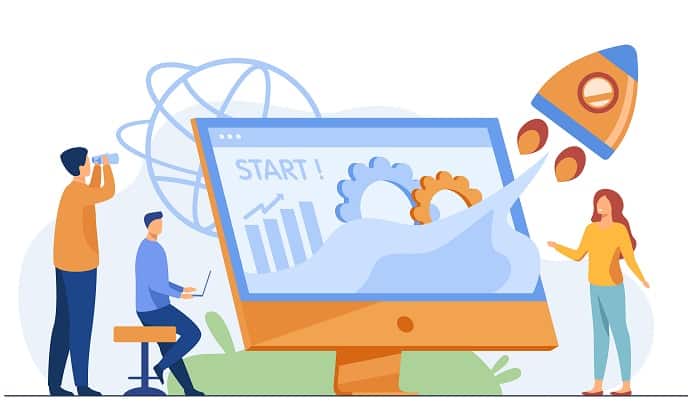 "Why is this important or necessary?" you might ask. Well, it's by prioritizing these legal obligations that you can ensure compliance and protect your business from potential legal issues.
Let's take a closer look at the essential legal requirements for business in the Philippines:
Business structure
In the Philippines, there are different business structures to choose from, and each one has its own legal implications. It's important to understand the options available to you and choose the one that best suits your business goals.
Your business structure can be a:
Sole Proprietorship. This is the simplest and most common business structure. It's owned and operated by a single individual, making it an attractive option for micro business owners and solo entrepreneurs.
One of the main advantages of a sole proprietorship is the ease of setup and low cost. You have complete control over your business decisions and keep all the profits.
However, you also have unlimited liability, meaning your personal assets may be used for any debts or legal issues.
Partnership. Formed by two or more individuals who share ownership and responsibilities in a business. There are two types of partnerships:
General partnership – all partners have unlimited liability and share equal responsibility for the business.
Limited partnership – there are general partners who have unlimited liability and limited partners who have liability limited to their investment in the business.
Disagreements among partners can happen, which makes it important to have a well-drafted partnership agreement that details the rights, responsibilities and profit-sharing arrangements.
Corporation. A distinct legal entity separate from its owners, shareholders and board of directors.
This particular business structure offers shareholders limited liability protection, safeguarding their personal assets from potential risks. Another advantage is its perpetual existence, allowing the business to continue even if there are changes in ownership or shareholders.
There are two types of corporations: stock and non-stock corporations:
Stock corporations are formed for profit, and ownership is represented by shares of stock.
Non-stock corporations, on the other hand, are formed for nonprofit purposes, such as charitable, educational or religious activities.
One-Person Corporation (OPC). Introduced in 2019, the OPC is designed to benefit solo entrepreneurs.
It allows a single individual to register as a corporation, providing limited liability protection while still maintaining full control of the business. This structure combines the benefits of a corporation with the simplicity of a sole proprietorship.
OPCs have fewer compliance requirements compared to traditional corporations, making it an attractive option for solo entrepreneurs.
Business name
After selecting your business structure, you need to register it with the appropriate government agency. This next step requires an official business name.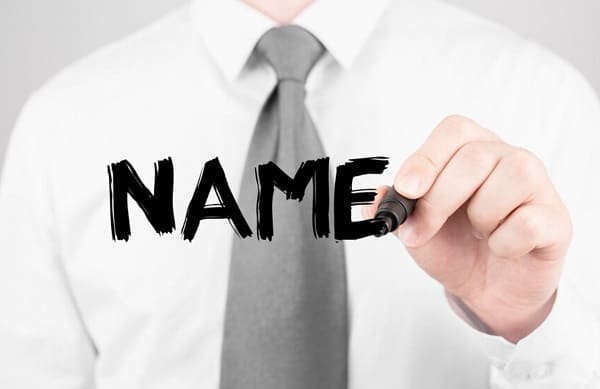 For sole proprietorships, register with the Department of Trade and Industry (DTI), while for partnerships and corporations, it's the Securities and Exchange Commission (SEC) that takes care of your registration. This process ensures that your business is recognized by the government and operates under the legal framework.
By choosing the right structure for your business and fulfilling the necessary legal forms in the Philippines, you can set a solid foundation for long term success.
For more information on this step, check out our related blogs:
Step-by-step Guide on Getting a DTI Business Permit Online
5 Tips on Naming Your Online Store
Intellectual Property Trademark
In addition to registering your business name, it's highly recommended to consider trademarking your business name, logo and slogan with the Intellectual Property Office (IPO). 
While it's not a legal requirement, trademark protection provides exclusive rights and legal protection against unauthorized use or infringement by others.
It also prevents competitors from using similar names, logos or slogans that may confuse consumers or dilute your brand's distinctiveness.
After a successful application, you'll receive a Certificate of Registration for your trademark, which becomes a valuable asset and enables you to establish a unique brand identity.
Business licenses and permits
After your business registration, obtain the necessary licenses and permits to ensure your business operates legally, complies with regulations and meets safety standards.
Here's a list of the licenses and permits that new business owners should prioritize:
Mayor's Permit (Business Permit). This permit is obtained from the local government unit (LGU) where your business is located. It authorizes your business to operate within the jurisdiction and verifies that you have complied with all local requirements. The Mayor's Permit may require additional clearances such as fire safety, sanitation and zoning clearances.
Barangay Clearance. The Barangay Clearance is obtained from the barangay (local community in your municipality) where your business is situated. It serves as proof that the barangay has granted permission for your business to operate within its jurisdiction.
Bureau of Internal Revenue (BIR) Registration. Registering with the BIR is necessary for tax compliance. This includes obtaining a Tax Identification Number (TIN) and securing the appropriate BIR forms for tax reporting and payment. The requirements vary depending on your business structure.
Special permits and licenses. Depending on the nature of your business, you may need additional permits or licenses.
For example, food establishments need to secure permits from the Food and Drug Administration (FDA) and the local health department. Transportation businesses may need permits from the Land Transportation Franchising and Regulatory Board (LTFRB) or the Maritime Industry Authority (MARINA).
Research industry-specific permits and comply with the requirements related to your business activities. Failure to obtain the required licenses and permits can result in fines, penalties or even closure of your business.
A business bank account
Once your business is registered and permits have been obtained, open a dedicated bank account for your new business. Here's why: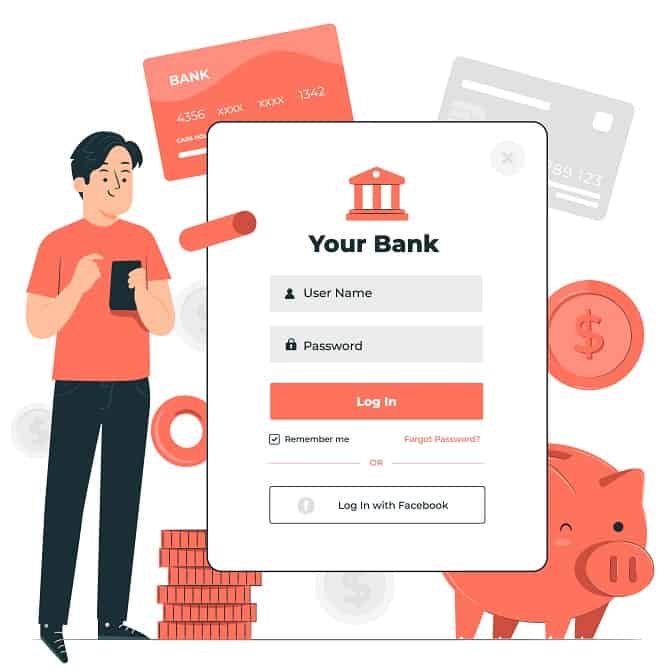 Financial management. Keeping your personal and business finances separate makes it easier to track income and expenses, manage cash flow and generate accurate financial statements for tax purposes. It provides a clear picture of your finances and simplifies accounting tasks.
Professionalism and credibility. Having a business bank account enhances your professionalism and credibility in the eyes of customers, suppliers and potential partners. It demonstrates that you're a legitimate business entity, fostering trust and transparency in your financial transactions.
Legal protection. Separating personal and business finances protects your personal assets in case of legal disputes or financial liabilities faced by your business. It ensures that your personal savings, properties, and other assets are shielded from potential business-related risks.
Also read: 8 Government Programs for Micro-Businesses
Business insurance
Insurance coverage can mitigate financial losses, provide compensation for damages or losses, and offer peace of mind.
To effectively protect your business from potential risks, consider different types of business insurance that cater to the unique needs of Philippine businesses.
Here are some common types of business insurance you may consider:
Business Owner's Policy (BOP). A Business Owner's Policy, or Property Insurance, provides comprehensive coverage for property damage caused by theft, fire and other unforeseen events. It may also include coverage for business interruption, ensuring that your operations can recover smoothly in case of damages. 
Typically suitable for small businesses with 50 employees or less.
Workers' Compensation Insurance. Workers' Compensation Insurance covers medical expenses and provides financial support to employees in case of work-related injuries or accidents.
Group Life Insurance. Group Life Insurance is a coverage provided by businesses as part of an employee benefits package. It offers life insurance protection at a more affordable premium compared to individual policies, as it is purchased on a wholesale basis.
The policy is owned by the employer, terminating upon an employee's departure from the company.
Cyber Liability Insurance. Data Breach or Cyber Liability Insurance protects businesses from financial consequences resulting from such online attacks. It covers expenses like identity protection solutions, public relations damage control, legal fees and other liabilities associated with data breaches.
This type of insurance is becoming more crucial as businesses rely heavily on digital operations and handle sensitive customer data.
Here's how you can Protect Your Ecommerce from Online Threats
Confidentiality and Non-Disclosure Agreements
Among the many other legal forms in the Philippines for businesses, confidentiality and non-disclosure agreements (NDAs) help safeguard sensitive information and prevent its unauthorized use or disclosure.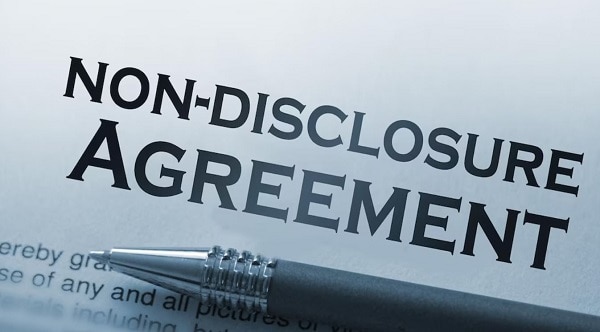 An NDA can cover various types of information, including:
Trade secrets and proprietary information
Financial information
Customer information
Employee information
Intellectual property rights
It's important to note that information already in the public domain cannot be covered by an NDA. Additionally, disclosure of confidential information to authorities or in a court of law is generally exempt from the NDA's restrictions.
Preparation is key to business success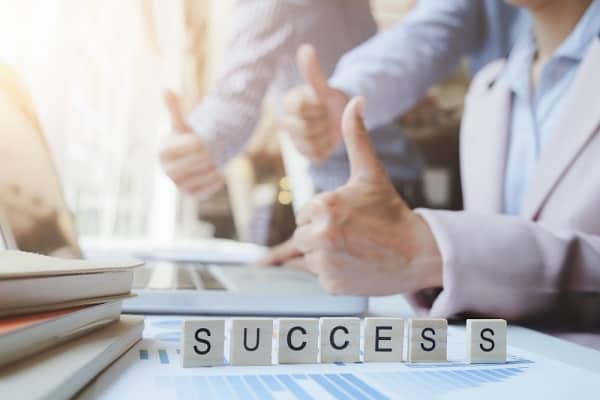 Starting a new business is not easy.  In fact, data shows that around 20% of new businesses fail during the first year. Only 25% of these new businesses actually make it to year 15. 
Not securing the legal requirements for your business should not be a reason to fail. To drive your business towards success, you need to do things right from the very start. Prioritize the necessary legal requirements that come with starting a new business venture.
Ninja Van is here to help you turn that seed of an idea into a growing business. As your long term and one-stop logistics partner, we'll provide customized solutions to help you  stay competitive.
Learn about Ninja Van's Logistics Solutions for all businesses.
Here are more tips to help your online business:
The Best-Selling Products in the Philippines
Take Note of These Tax Exemptions for MSMEs
4 Online Selling Tips to Increase Your Sales