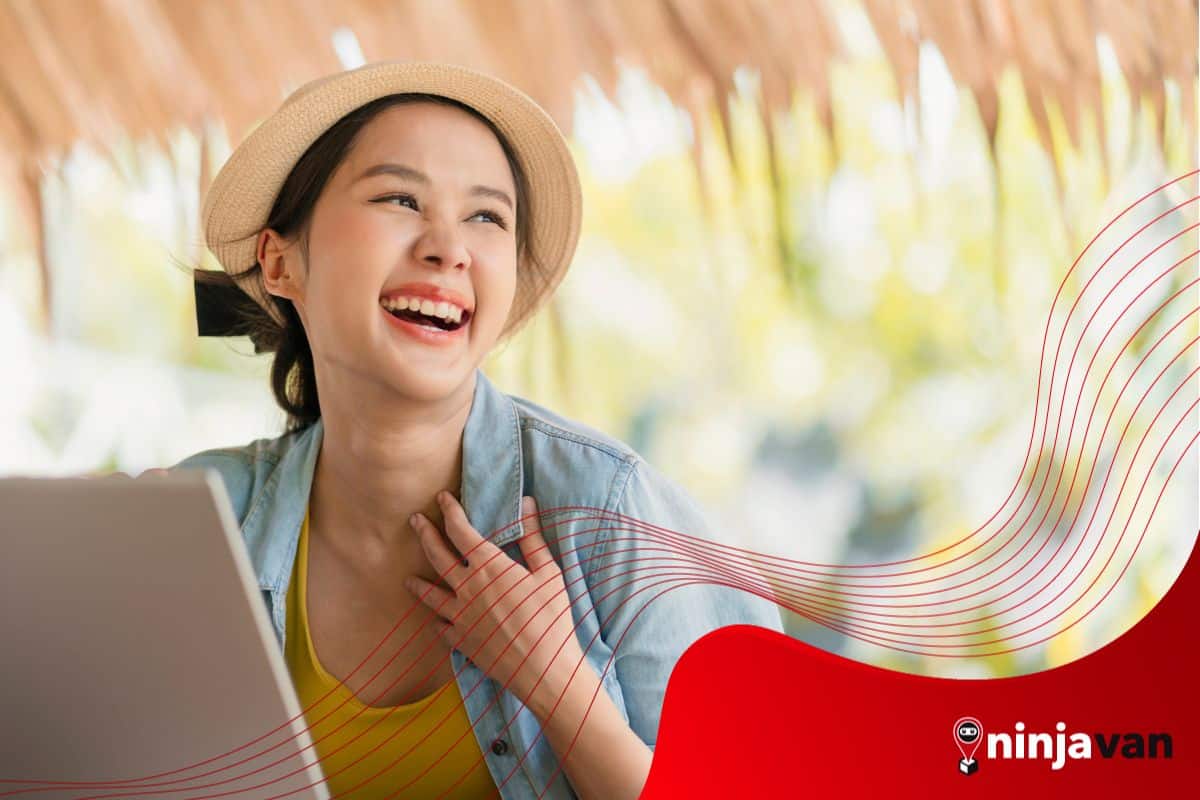 The Best Places To Be a Digital Nomad in the Philippines
Dreaming of becoming a digital nomad? Check out some business ideas and the best locations to work in the Philippines.
Many Filipinos are leaving their 9-5 jobs to start their own small business. No more forced OTs, no more tiny cubicles. They now spend their precious time doing and earning from something they love!
And even more savvy people are turning their talents into a different work arrangement. They're shifting to becoming a digital nomad so they can take back their time and choose when and where to work.
What is a digital nomad?
"Digital nomad" is a term used to describe professionals in different industries who choose to work remotely instead of reporting to a common company office day in and day out. 
Remote can mean anything from working from home or anywhere outside the employer's country. Or simply running your own online business from anywhere you want to live! 
Because of its online nature, a digital nomad can work anywhere with a stable internet connection.
If this type of work is how you imagine balancing your work and life, keep reading. We've listed the best business ideas and digital nomad jobs for beginners and where to set up your digital enterprise.
Things you can do as a digital nomad
Ecommerce
Running an ecommerce business is an excellent choice for a digital nomad. As it deals with selling goods and services online, you can work from wherever you want to be. All you need is good management and organization skills, and of course, a stable internet connection.
Here is The Ultimate List Of Platforms To Start Your Online Store
Digital marketing
This is much more flexible than traditional marketing because of the many collaborative tools you can use. To be a digital marketer, you'll need time management and good communication skills.
Social media manager
You can earn good money doing this job. Socmed managers not only boost brand awareness, they also play a huge role in keeping customers happy with a brand's products, services and image.
Want to enhance your social media skills? Here's a Beginner's Guide to Social Media Marketing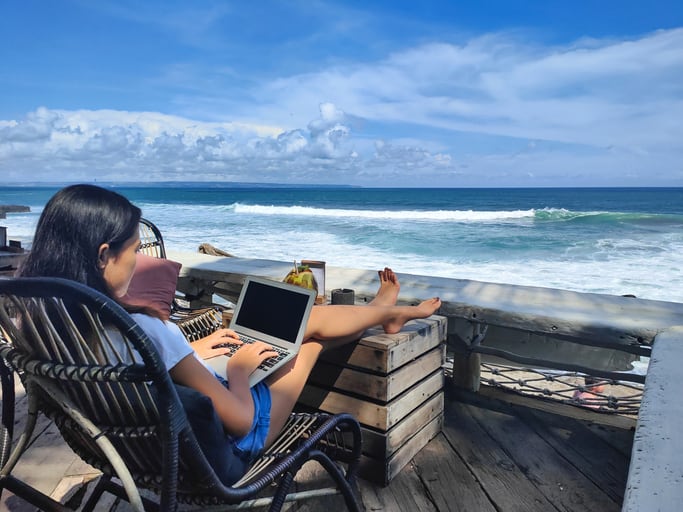 Affiliate marketing
Affiliate marketing is also like running your own business. It's one way to cash in on your marites tendencies by referring an online retailer on social media or your blog. That online retailer, in turn, pays you a commission based on the traffic or sales your link generates.
Blogging and copywriting
Help other businesses by writing their blog or marketing content as a digital nomad. Companies always need fresh content so stay up-to-date on your topics and connections!
Video production or video editing
This is a highly sought-after digital skill. Besides an internet connection, you'll need to invest in a computer that can handle rendering videos.
Web designer and builder
Having an online presence is more important than ever. So, businesses are looking to put their best face forward with a professional and easy-to-use website. If you know how to design and code the backend of websites, you stand to earn a lot.
Illustrating and graphics design
Put your creative skills to work as a graphics designer or illustrator. You'll find work online for various customers and industries, from social media posts to infographics creation.
These are just the most common digital nomad professions in the Philippines. If you have different skills from what we've listed, don't worry. You can still carve out a space for yourself in the online scene — after all, becoming a digital nomad is all about doing things your way.
The best places to be a digital nomad in the Philippines
Of course, even if digital nomads do their work largely online, they still have to be physically somewhere. Here are the ten best places to be a digital nomad in the country.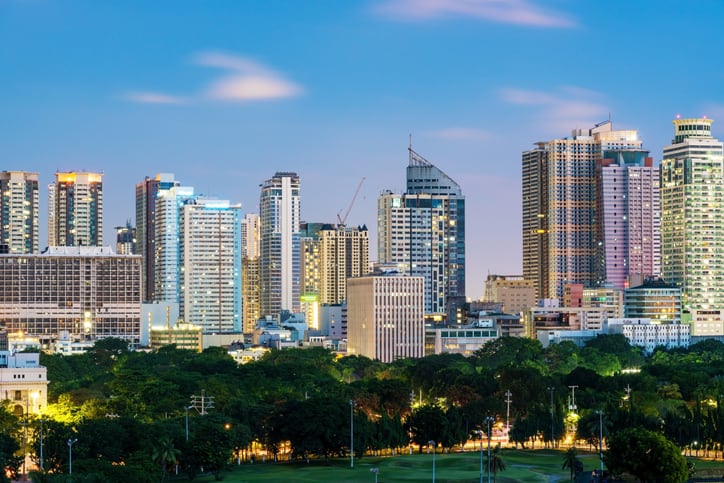 Manila
The melting pot of the Philippines, Manila is an ideal place to begin your foray into digital nomad-hood as its city infrastructure can support a stable internet connection. It also has many co-working spaces that offer affordable rates.
Makati
This bustling city is the site of a thriving business center. You'll have access to many amenities that would benefit you as a digital nomad: strong internet connection, proximity to businesses and co-working spaces.
Boracay
Probably the most well-known beach getaway in the country, Boracay is heaven to a digital nomad who wants to live by the beach and be part of a jumping nightlife. There are not a lot of work amenities like co-working spaces, but there are beach-facing cafes that you could work from.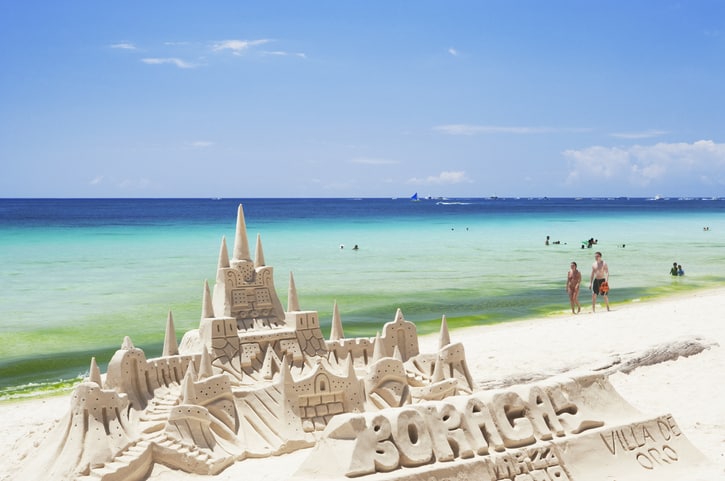 Palawan
Palawan is an island instead of a city. Its capital city, Puerto Princesa, offers much for the digital nomad, including a decent internet connection, but it's not the only place on the island that does so.
In fact, the entire island could be a digital nomad's paradise if you're the type to live on the beachfront, spending your days watching the sea while you hustle.
Davao
While Davao, located on the Philippine main island of Mindanao, is one of the country's largest cities, it's more laid back than its counterparts. Moving to Davao to become a digital nomad means getting the best of both worlds: a modern city's amenities while enjoying the slow pace and low cost of living.
Cebu
Cebu offers a mix of traditional, cultural elements and modern conveniences. It's known to be very friendly to expats, so accommodations and co-working spaces will be easy to find. You can enjoy your downtime doing fun water-related activities.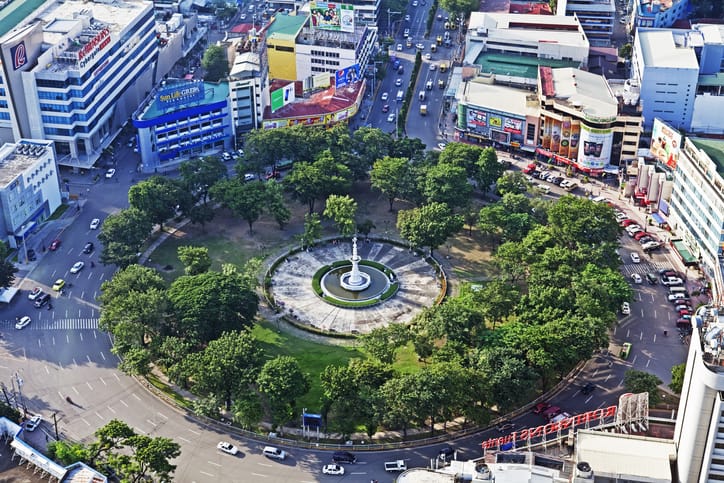 Baguio
This mountain getaway is a six-hour drive from Manila. Locals and travelers favor it because of its mild, cool weather and bustling city life. Living in the Philippines' summer capital can be pricey, but its charm and opportunities more than make up for it.
Siargao
Another beautiful island in the Philippines, Siargao is haven for digital nomads who love to surf and the beach. The tide also brings in travelers and nomads who want to get away from the hustle and bustle of the city centers. The cost of living in Siargao is comparable to Manila's or Cebu's, but accommodations and amenities are much cheaper.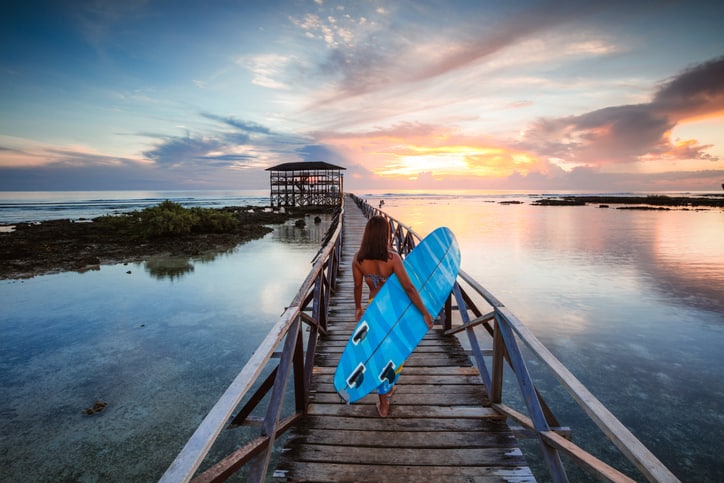 General Santos
A hidden gem in the southern part of the Philippines, General Santos isn't very well-known to travelers. General Santos is your best bet if you want to escape from the chaotic bigger cities but want to maintain your urban lifestyle. The cost of living and accommodations are also low.
La Union
La Union also boasts a rich historical culture. You'll find old churches, other heritage sites, and natural water attractions here. Becoming a digital nomad here is also easy as the center is urbanized. Watch out for the high price of living, though. La Union is a tourist spot, so things can get pricey.
Find the right spot and partner for your digital hustle
With our growing digital economy, you can easily run your small business or take a job from anywhere, including your dream destination.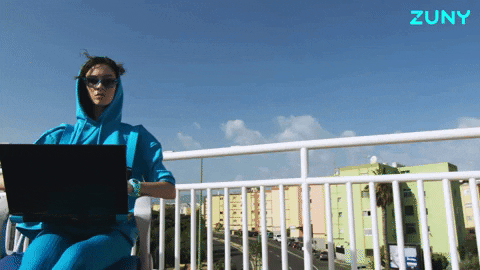 So if you're considering becoming a digital nomad, why not try one of the Philippines' beautiful locations? You can have the tropical, beachy atmosphere while staying connected to work that pays the bills.
And if your small business needs a courier partner, Ninja Van is ready to serve you wherever you are in the country. Easily pick up or drop off your parcels in one of our Ninja Points or schedule pickup and delivery through our Ninja Dash.
We #TodoHustleNoHassle with you anywhere!
We've got more tips to help with your online hustle:
Facebook Content Ideas to Boost Engagement and Sales
4 Online Selling Tips to Increase Your Sales
5 Tips to Start Selling on TikTok Shop