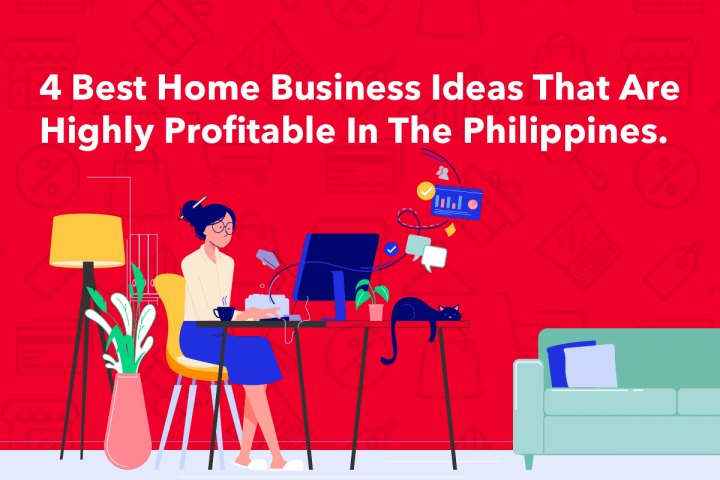 4 Best Home Business Ideas That Are Highly Profitable in the Philippines
Looking for some home business ideas? Look no further.
Setting up a home business is a safer way for you to earn money and for your consumers to get what they need in this pandemic. But finding a suitable home business idea that is both actionable and profitable is a lot harder than it sounds.
Usually, you'd need to do some market research and interest checks. But lucky you – we've done the legwork.
Here are 4 great home business ideas in the Philippines that you can do right now.
Sell handcrafted products
Some people are just not cut out for it.
The pandemic has got many bored out of their skulls, which is why some turned to home baking and crafting to kill time. If you're one of those people and can produce products that make people come back for more, why not put them up for sale? For all you know, you may be on your way to building the next cult brand unintentionally.
Be it organic soaps, handmade bags, or leather goods, make sure you find your niche before you embark on your entrepreneurship journey.
Be a reseller
If you don't have the time or talent to create homemade products, then your next option is to buy things in bulk and sell them per piece. Source for suitable suppliers, set up a website, and you're halfway there.
You can ride the tide of the rising wave of eco-conscious consumers and make it easier for them to get products like metal straws and eco-friendly bags.
Anything that can help people protect themselves from the pandemic is also a great idea. You can buy in bulk – masks, face shields, and gloves – and sell them per piece.
You can also start your own mini BeautyMNL and hawk brand name products like Zenutrients and Lumiere Organic. Make sure you find your own niche and avoid going head-on with the big boys or girls.
Just note that suppliers usually have a Minimum Order Quantity (the lowest set amount of stock that a supplier is willing to sell) requirement, so be very sure of what you're going into before sinking your capital into acquiring an inventory of products.
Start a subscription box
Subscription boxes make customers feel like it's Christmas every month, and such a simple joy is what all of us can use right now. It's also a good way to manage your inventory and make financial projections since you'll have an idea of how many active subscriptions there are. If things go well, you'll also get a predictable and recurring source of income.
You can go with generally more popular options like personal hygiene products and school supplies. You can also go niche and start selling deck subscription boxes for magicians or enthusiasts or a supplies subscription box for writers and artists.
Offer your services
As more e-commerce businesses enter the market as a result of the pandemic, the demand for creative and web services is likely to follow. So if you know a lot about e-commerce, building a website, marketing or anything in between, and are thinking of going freelance, there's no better time to start a side hustle.
Put yourself on the market on freelancer platforms, partner with agencies or just go solo with your own website — there are many ways to go about it.
There are a lot of things you can do to drive income even when you're stuck inside your house and unable to go out. Think about the ideas above and choose the one that works for you, your situation, and of course, your wallet.