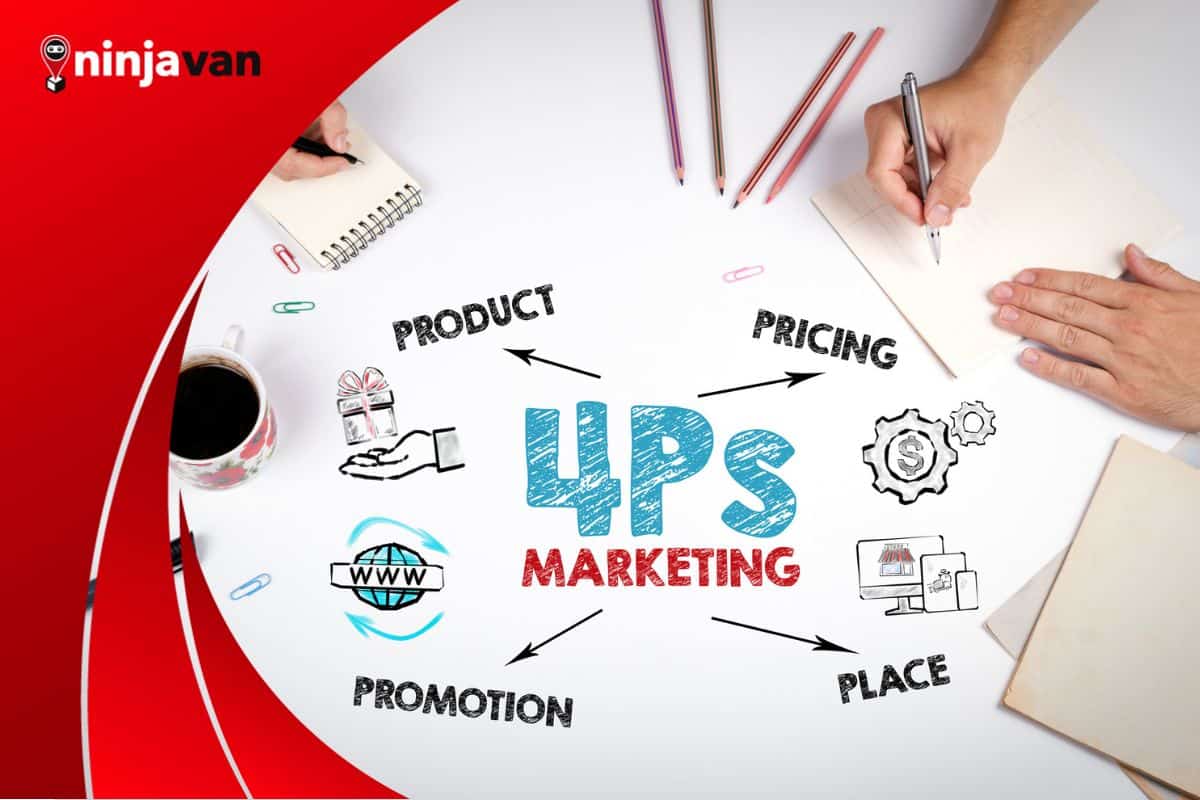 How to Use the 4Ps of Marketing in Ecommerce
The 4Ps of marketing is the foundation of every successful venture. How can you use them effectively for your ecommerce business?
The 4Ps of marketing, also known as the marketing mix, is a foundation model for every business centered around product, price, place, and promotion.
It's a set of marketing tools used to pursue a company's marketing goals based on its target market. While it's an already established concept, the 4Ps are easily adaptable to new markets like ecommerce.
Having a full understanding of the 4Ps and how they could work for you is key to becoming a successful ecommerce business.
What are the 4Ps of marketing?
The 4Ps of marketing simply refer to:
Product. The goods or services you're offering your customers. Not just the product itself; it also includes aspects such as design, product packaging, branding and features.
Price. This refers to the amount of money that customers have to pay for a product or service. Pricing strategies may include discounts, promotions or dynamic pricing based on market demand.
Place. These are the channels through which your product or service is made available to customers. This includes the physical location where products are sold, as well as online channels such as ecommerce websites.
Promotion. This refers to how you promote your product or service to potential customers, including advertising, sales promotion, public relations and personal or direct selling.
How the 4Ps can work for your ecommerce business
The 4Ps of marketing work together to create an effective marketing strategy for a company, and it can be easily applied to ecommerce. Here's how each of the 4Ps works:
Product: the core of the marketing mix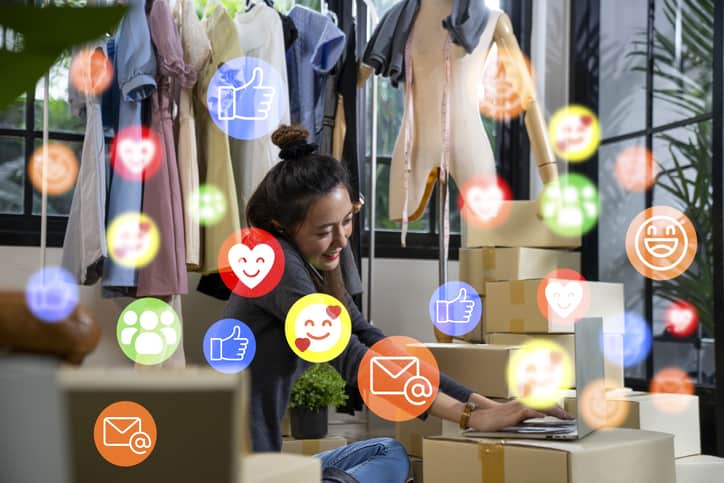 It's a no-brainer that a company needs to develop or offer a product that meets the needs and wants of its target market. This involves designing, packaging, branding and determining the features of the product. The company also needs to ensure that the product is of high quality, offers value for money, and is competitively priced.
In ecommerce, the product is still the core of the marketing mix. However, the product mix can be broader and more diverse than in traditional retail stores.
Ecommerce businesses need to determine what products or services will attract online shoppers, the features of these products, and how they will be presented to customers in the online space.
While store shoppers can see and feel the actual products, online shoppers can't. That's why creating product pages that contain all the important information is crucial to making a sale.
Here's how to Design an Effective Product Page that Converts
Price: an important element (obviously)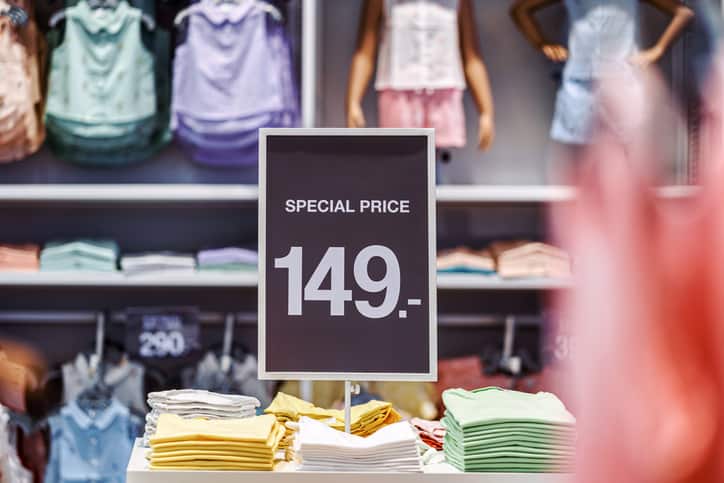 The company needs to determine the right price for the product, considering the costs of production, the competition and the value the product offers to the customer. It may use different pricing strategies, such as cost-plus pricing, value-based pricing or penetration pricing.
Ecommerce pricing strategies may be different from traditional pricing strategies. Companies need to consider factors such as shipping costs, taxes and the cost of returns. They may also use dynamic pricing based on market demand and consumer behavior (meaning what's trending).
As ecommerce is a much more competitive marketplace, online sellers tend to drop the pricing of their products. But customers are smarter than that. If they think your product is worth its cost, even if it's pricier than other brands, they will choose you.
That said, it will help to make your pricing attractive by offering repeat buyer discounts, free shipping or free items. This will also help build a community of loyal followers around your brand.
Also read: How to Build A Community Around Your Brand
Place: making your product available to customers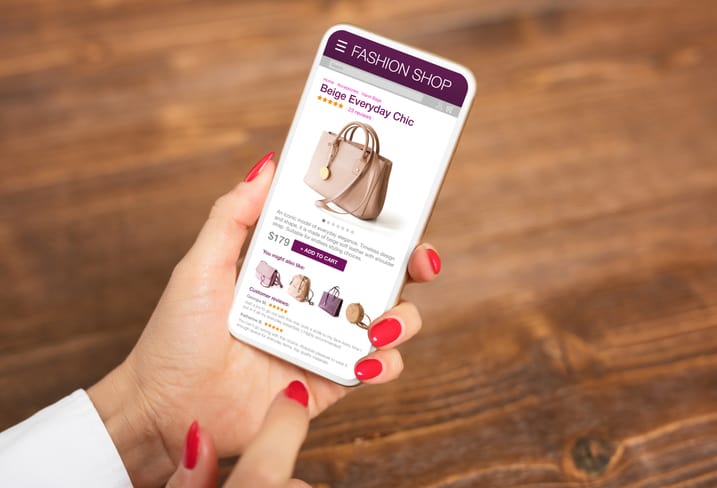 A company needs to determine where and how to distribute its products to reach its target market. This includes physical stores, online stores and other distribution channels. The company also needs to ensure that the products are available at the right time and in the right quantities.
In ecommerce, the place element refers to the online channels through which products are made available to customers. This includes the company's own website, third-party ecommerce platforms and social media.
Companies need to ensure that their online channels are optimized for easy navigation and have a secure payment gateway. It should also be optimized for search engines so customers will easily find your ecommerce shop when looking for a product you're offering.
When searching online, customers mostly look for products rather than brands. For example, they will go to Google and search for 'organic face moisturizer'. As an organic beauty brand, you need to appear on the first page of the search results to have a chance at catching that customer.
Therefore, learning basic search engine optimation (SEO) is a must for every ecommerce business. Or you can hire an agency to do it for you if you have the budget.
You can start with these Ecommerce SEO Best Practices
Promotion: creating awareness around your product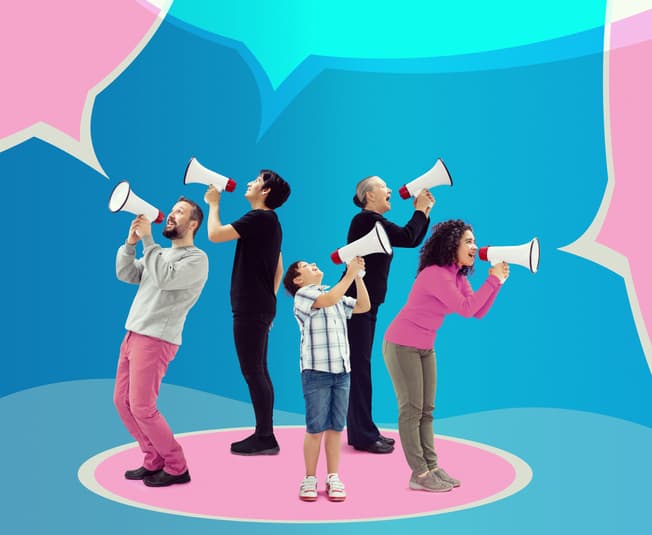 Traditional product promotions include advertising, public relations, personal selling and sales promotion. A company needs to choose the most effective promotional mix for its target market and ensure that the message is consistent across all channels.
In ecommerce, meanwhile, promotion involves the digital marketing channels used to reach customers. This includes SEO, email marketing, social media marketing and display advertising. Creating a digital marketing strategy will help ensure that your brand message or information about your products will reach online shoppers.
But reach is not enough, your strategy should be engaging to make them stop, check and buy. An online user's attention span lies somewhere between 3-5 seconds — do you ever notice how many Facebook and YouTube ads only last that long?
In that short amount of time, your online ads should attract attention and, at the same time, make the pitch — meaning tell them about your product and why they need it.
Check out our Best Practices for Creating Video Ads on Social Media
Now you know the importance of 4Ps in marketing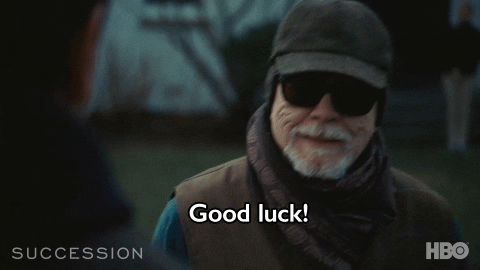 The 4Ps of marketing work together to create a marketing mix that's tailored to the needs and wants of your target market.
Your ecommerce business faces much competition online, so it's important to be both smart and strategic about how you market your products.
By understanding these four elements and their roles in your ecommerce business, you can create a successful marketing strategy that leads to increased sales and customer satisfaction.
We have more marketing tips for your ecommerce business:
5 Effective Pop-Up Ad Strategies for Ecommerce
Best Instagram Marketing Strategies for Your Small Business
5 Effective Traffic-driving Tricks for Ecommerce