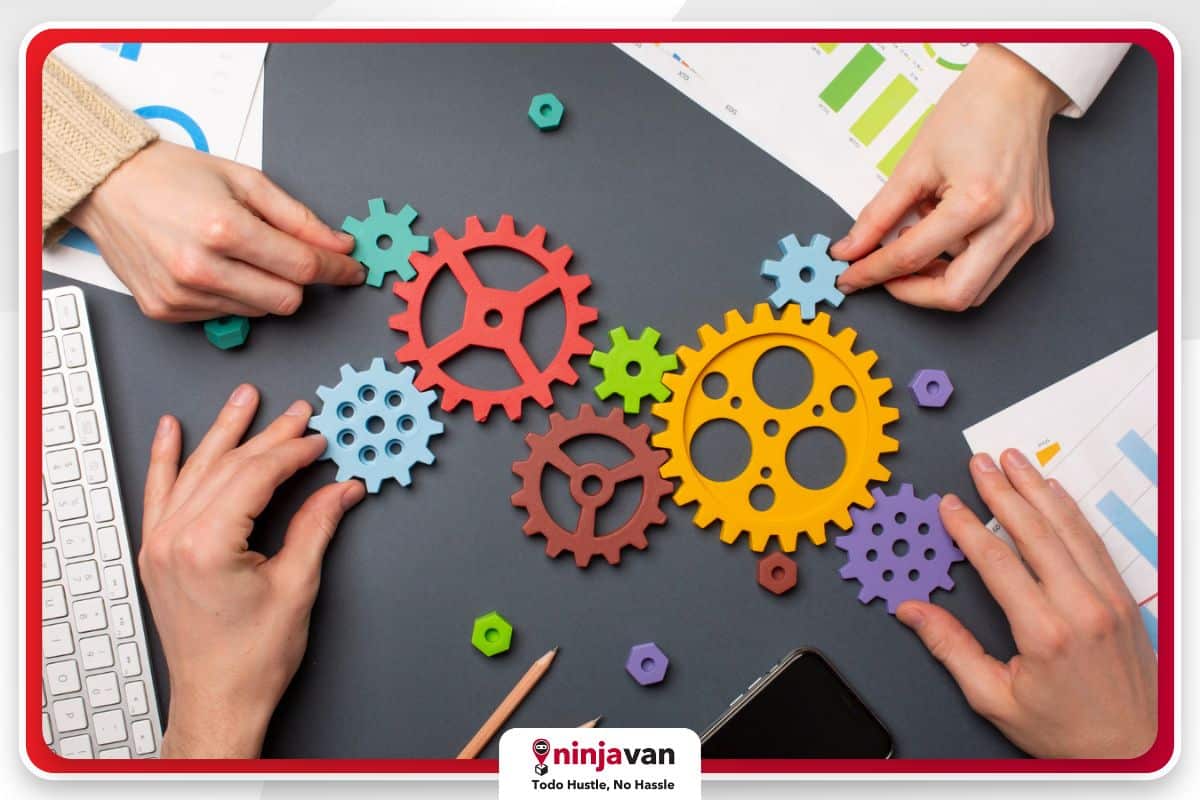 7 Essential Online Business Tools for Ecommerce
Regardless of your team size, running a business requires you to do a myriad of tasks. Worry not, these tools will help optimize your e-commerce operations.
Big companies invest in the latest technology or tap service providers to make it easier for them to run their business.
Doing the same may not be a practical choice for small business owners like you, especially when you've only started your entrepreneurship journey. Cost-efficiency is your priority now. But at the same time, you want to set up your processes to make it easy for your business to scale up.
Worry not, as the vast worldwide web is home to some of the best online business tools that can help speed up and automate your operations, whether you're doing these tasks alone or you have a small team to help you.
Top online business tools to optimize your e-commerce business
What are the different online tools used in business? The tools that we've listed here have free and paid subscription options that you can get depending on your current business needs.
Google Workspace
Formerly known as G Suite, Google Workspace is a collection of cloud-based productivity and collaboration tools developed by Google.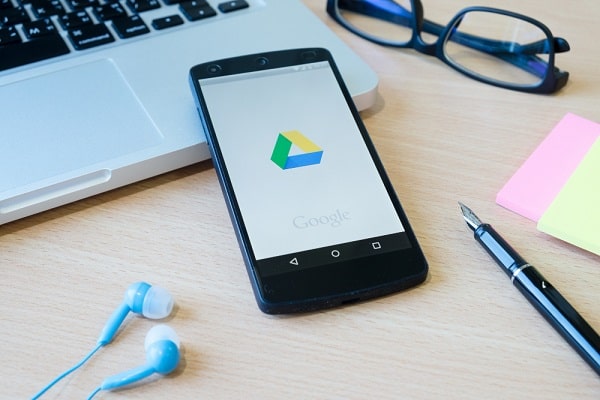 It's designed to help individuals, teams, and businesses work more efficiently and collaboratively. Google Workspace includes a variety of applications that cover different aspects of communication, document creation, and collaboration.
Some of the core apps within Google Workspace are:
Gmail
Google Drive
Google Docs
Google Sheets
Google Slides
Google Meet
Google Calendar
It offers various subscription plans tailored to different needs, including Business Starter, Business Standard, and Business Plus, each with varying levels of features and storage space.
WordPress
If you're thinking of creating some sort of website or blog site for your brand and products, WordPress would be perfect.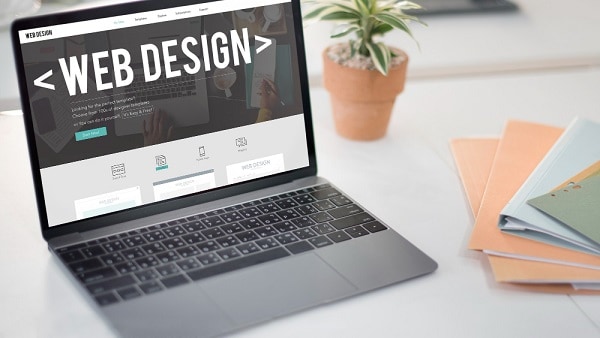 WordPress is one of the most popular platforms for creating websites, ranging from simple blogs to complex e-commerce sites and corporate websites. It allows users to create and manage various types of websites without extensive coding knowledge.
Key features of WordPress include:
User-friendly interface
Themes and Plugins
Customization
Content creation
SEO-friendly
Community and support
Mobile responsiveness
E-commerce integration
WordPress comes in two main versions: WordPress.com (free and simplified version) and WordPress.org (paid, self-hosted version with more advanced customization options)
Other alternatives for WordPress are Joomla and Drupal.
Also read: Top Ecommerce Website Design Trends
Canva
Get more engagement on your social media posts when you upload it with relevant and informative images. And you can do them faster with Canva.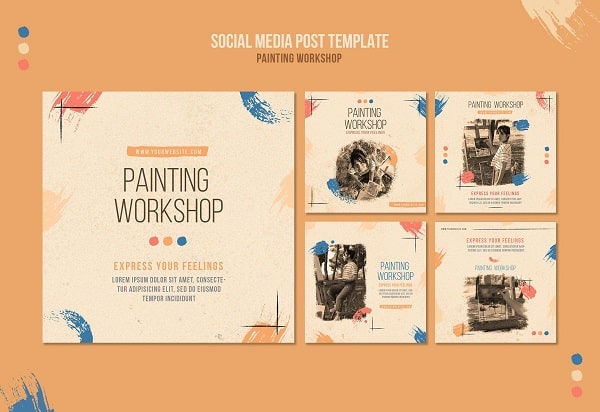 Canva is a popular online graphic design platform that allows users to create a wide variety of visual content, including graphics, presentations, posters, social media posts, flyers, and more.
It's designed to be user-friendly and accessible for individuals and businesses, even if they don't have advanced design skills.
Key features of Canva include:
Templates
Drag-and-Drop interface
Customization
Free images and Assets
Brand kits
Animation
While Canva offers a free version with a wide range of features, it also offers Canva Pro, a subscription-based plan that provides additional features.
Google Analytics
Google Analytics is a powerful web analytics service that allows website owners and marketers to track, analyze, and gain insights into the performance of their websites and ad campaigns.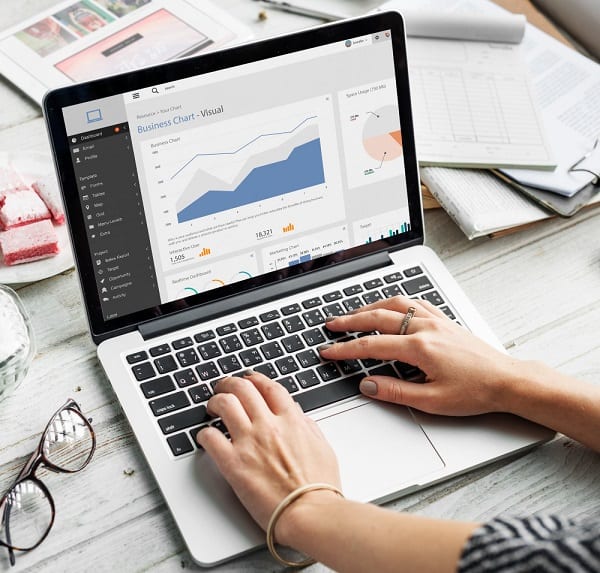 It provides a wide range of data and metrics related to website traffic, user behavior, and conversion rates, helping businesses make informed decisions to improve their online presence and user experience.
Key features and benefits of Google Analytics include:
Website Traffic Analysis
User Behavior
Audience Segmentation
Conversion Tracking
E-commerce Tracking
Event Tracking
Referral Sources
Site Speed Analysis
Mobile and Cross-Device Tracking
Real-Time Analytics
Custom Reports
Google Analytics is available in both a free version and a more advanced version called Google Analytics 360 for bigger enterprises with more complex tracking needs.
Hootsuite
Hootsuite is a social media management platform that allows businesses to manage and schedule their social media content, engage with their audience, and analyze their social media performance all from one centralized dashboard.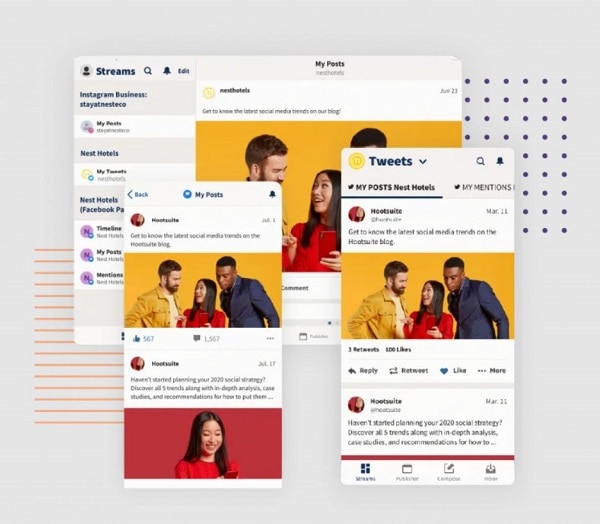 It's designed to streamline social media marketing efforts and make it easier to manage multiple social media accounts and platforms.
Key features of Hootsuite include:
Social Media scheduling
Content calendar
Post management
Social listening
Engagement with audiences
Team collaboration
Analytics and reporting
Integration with Google Analytics
Ad campaign management
Hootsuite is particularly useful for businesses and individuals who manage multiple social media accounts. It offers different subscription plans with varying features.
Other alternative tools for Hootsuite include Buffer and Sprout Social.
Salesforce
Salesforce is a cloud-based customer relationship management (CRM) platform that provides businesses with tools to manage and improve their customer interactions, sales processes, marketing efforts, and more.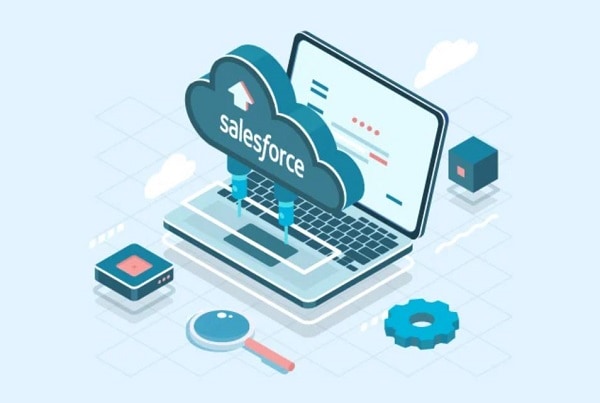 It's designed to help companies build and maintain strong relationships with their customers, streamline operations, and drive growth.
Key features and components of Salesforce include:
Customer Relationship Management (CRM). For managing customer information, interactions, data and activities.
Sales Cloud. Helps the sales teams manage leads, opportunities, and accounts.
Service Cloud. Focused on customer service and support.
Marketing Cloud. Offers tools for creating, managing, and analyzing marketing campaigns across different channels.
Commerce Cloud. Supports e-commerce businesses by providing tools for building online stores, managing product catalogs, processing transactions, and delivering personalized shopping experiences.
Community Cloud. Allows businesses to create online communities for customers, partners, and employees.
Analytics and Reporting. For generating reports, dashboards, and insights from their CRM data.
Salesforce's broad range of features make it a popular choice for businesses of all sizes and industries.
You can also check similar CRM tools like Zoho and Hubspot.
Mailchimp
Mailchimp is a popular email marketing and marketing automation platform. It helps manage email campaigns, build mailing lists, engage with subscribers and track the success of email marketing efforts.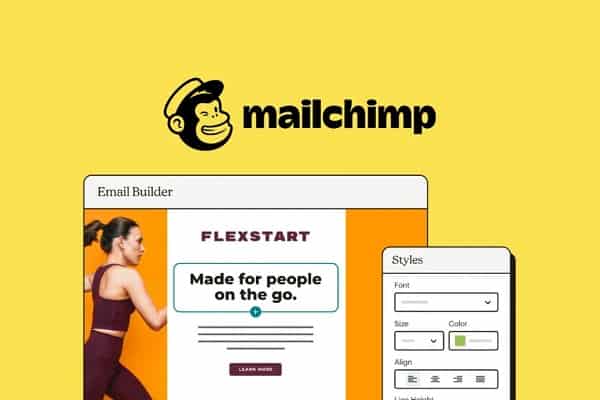 Key features and functionalities of Mailchimp include:
Email Campaign Creation
Mailing Lists
Automation
Personalization
A/B Testing
Analytics and Reporting
Integration with e-commerce platforms
Landing Pages and Signup forms
This tool is often used by businesses and marketers to nurture customer relationships, promote products or services, share valuable content, and ultimately drive sales and engagement through email marketing efforts.
Equally popular email marketing platforms include Hubspot and Brevo.
Check out our Email Marketing Tips and Strategies for Your Ecommerce Business.
Get ready to scale up with these online business tools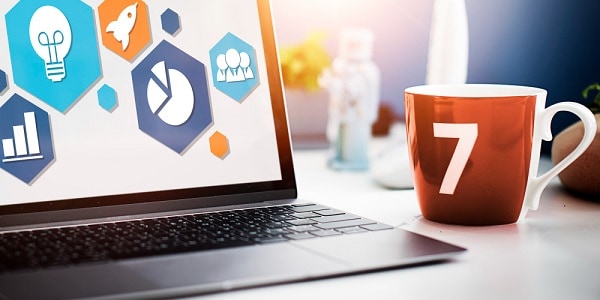 All these recommended online tools for business offer free and paid features. With resourcefulness and creativity, you can maximize your use of the free features for your benefit. But if you want more features and customization, which would help in growing your business, then getting the paid versions will be worth the cost.
Using online business tools offers many benefits to your business like efficiency, automation of your processes, increasing productivity, and data insights.
More importantly, they help in better decision-making, ultimately leading to business growth and success.
More tools and tips for your online business:
AI Writing Tools You Can Use to Create Creative Captions
5 Techniques to Close More Sales in Your Ecommerce Store
How to Reduce Cart Abandonment and Increase Your Sales