Top Ecommerce Website Builders to Use
Ready to build your ecommerce website? These are the best online shop builders to use.
When it comes to your ecommerce website, how it's built can make all the difference between making a sale or losing a customer.
Creating an enjoyable online shopping experience will help build a lasting impression for first-time visitors and turn them into suki customers. Big companies even hire specialists and allocate top-ticket budgets to ensure a smooth user experience for their online shops.
But what if you're on your own? Yes, building your own ecommerce website from scratch can be a tall order for a beginner like yourself. You'll have to research, experiment with various options and spend a lot of time and energy before finding the best approach for your needs.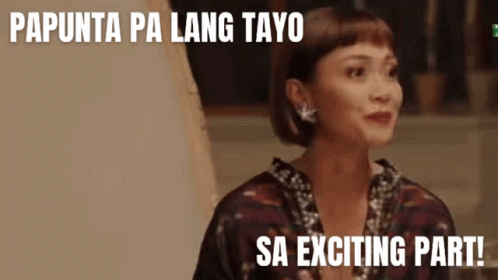 The choice is not simple, but we hope this article will help you decide what's best for your business. Let's start!
What is an ecommerce website builder?
Before you start, it's important to know what is an ecommerce website or online shop builder.
An ecommerce shop builder is an online business software that helps you create a professional-looking online store without any prior coding knowledge.
It's a single platform that allows you to do everything ecommerce related: manage inventory, payments, shipping and everything else you need to run an ecommerce store.
How to choose an ecommerce shop builder
There are quite a few reputable ecommerce website builders to choose from. However, not all of them offer everything you need to create your custom store. When deciding, there are several features to consider:
Ease of use
A wide array of useful features
A selection of beautiful templates
Affordability
A payment system that you can rely on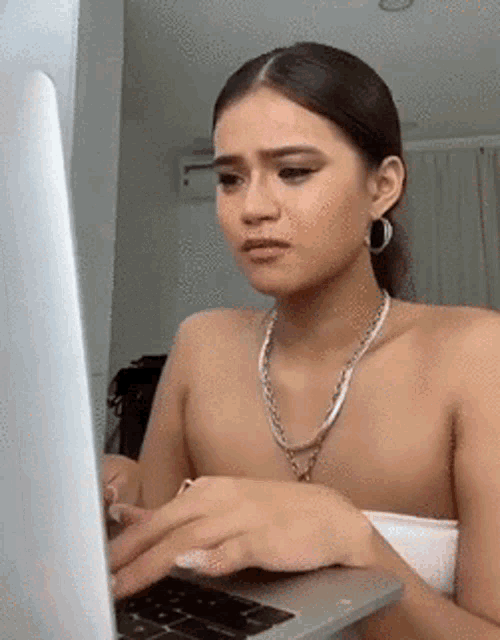 Sound complicated? Don't worry, one of the following ecommerce website builders will soon become your best friend.
Best website builders for ecommerce
Based on features, reliability and ease of use, you can choose from this list of ecommerce website builders:
Shopify
Shopify started in 2004 when Tobias Lütke, Daniel Weinand and Scott Lake wanted to launch an online store to sell snowboarding equipment.
Unimpressed with the ecommerce solutions they found, Lütke decided to build his own. This became the foundation for Shopify's technology; the Shopify platform was officially launched in 2006.
Pros:
Easy to use: You can have a well-designed online store that integrates with all the other tools you need to run your business without knowing how to code.
Variety of features: You can use the built-in marketing tools, digital gift cards, shipping discounts and support for 133 currencies to help launch your business.
Customer service: Shopify's customer support team is top-notch. They're always friendly and ready to help.
Cons:
Limitations on product info: People with large product catalogs may be well-advised to avoid it, as Shopify and Shopify Plus both have strict options and variant limits per product.
Woocommerce
WooCommerce has been around since 2011 and has grown to become one of the most popular online shop builders for businesses of all sizes, with over 4.4 million live websites using it.
Pros:
Strong content management system: WooCommerce is built on WordPress, which means you can use the same user-friendly content management system for your blog and ecommerce website.
Data control: With this ecommerce shop builder, you can easily export your customers' purchase data, like their order history, to help you make informed business decisions.
Setup wizard: The wizard can handle your basic needs of a new online store. However, if you want to do something more advanced, you'll need to install plugins or use custom code.
Cons:
Dependent on WordPress: The free WooCommerce requires a WordPress website to run. It isn't a standalone ecommerce platform like other options.
Wix
Wix is a web development platform founded in 2006 by Israeli developers Avishai Abrahami, Nadav Abrahami and Giora Kaplan. Designed for entrepreneurs and small business creatives, Wix is a highly customizable platform that offers a range of free themes, a simple setup and a user-friendly drag-and-drop interface.
Pros:
Pre-made templates: Wix features an intuitive interface that lets you edit everything from design to content without needing to know how to code. Use the free domain name and one of the almost 1,000 pre-made templates to set up your online store right away. Also included are 975+ pre-built templates you can use as a starting point for your online store.
Unlimited products and revenue: Other providers place caps on the number of products or revenue you can generate to encourage upgrades, but Wix does not.
Affordable package: Wix's cheapest plan offers 20 GB of space, abandoned cart recovery and the ability to sell on social media. You can also leverage Wix's online booking platform to sell services, classes and items at a store.
Cons:
Required branding on free package: Free sites hosted on Wix are forced to include Wix branding on your site.
Creating an enjoyable online shopping experience will help build a lasting impression for first-time visitors and turn them into suki customers.
BigCommerce
As one of the most flexible and scalable ecommerce platforms available, BigCommerce allows you to build a website that can support your growing business. You just need to have some know-how about website building and design to set up your site.
Pros:
Multichannel integration: BigCommerce is a web-based application that allows you to build multichannel online stores that integrate with Amazon, eBay, Google Shopping and other sales channels.
Variety of designs: BigCommerce offers a variety of ready-to-launch designs, so you can quickly set up your online store.
WordPress integration: BigCommerce integrates with WordPress, making it the best choice for brands that want to pair WordPress' virtually unlimited content features with ecommerce capabilities.
Cons:
Limitations on revenue: The cheapest plan is capped at $50,000 in annual revenue. So, it's a reasonable choice for small businesses but will quickly become inadequate for larger shops.
Sentro
Sentro is the Philippines' first homegrown platform for building an ecommerce website. With Sentro, you can accept payments, manage inventory and make bookings for deliveries in one place.
Pros:
Complete ecommerce store: Sentro allows you to create an online store quickly and easily through a plugin to build a fully-functioning website. You can create a complete ecommerce site without the need for any additional plugins or third-party services.
Payment features: Sentro's payment gateway feature offers customers over 50,000 locations, mobile wallets, and other payment options.
Delivery services: Sentro's courier services are integrated with delivery services provided by Ninja Van. With Sentro, you can deliver your products to hundreds and thousands of customers in Luzon, Visayas and Mindanao.
Cons:
New platform: Sentro is fairly new, so there may be a lot of upgrades along the way.
AppiGo
AppiGo is also a no-code ecommerce platform developed by Singapore's hSenid Group but has established a local office in the Philippines. It provides end-to-end ecommerce solutions to retail shops and restaurants.
With its presence across the region, AppiGo complies with international standards and regulations, a good thing if you want to expand your reach to other countries in Asia.
Pros:
Easy and fast setup: The platform boasts that you can set up your online shop in 15 minutes. It also offers a free demo to new customers.
All-in-one ordering solution: Integrated with useful features including a secure payment gateway for online payments and last-mile delivery integration, including Ninja Van.
Business analytics: Monitor your sales and get full ownership of all customer data so you can create targeted promos and campaigns.
Cons:
New platform: Similar to Sentro, Appigo is still fairly new compared to more established platforms on this list. Prepare for upgrades and changes along the way.
International vs local ecommerce shop builder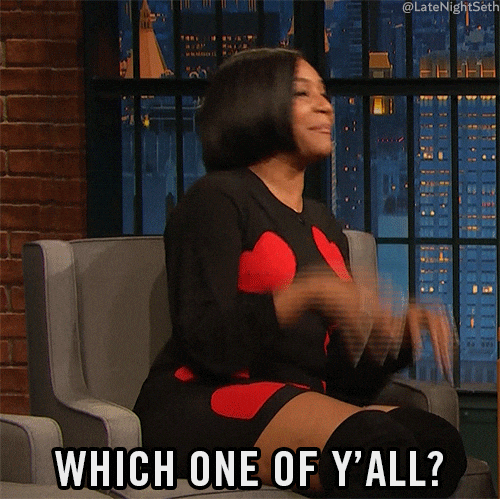 You may find that global ecommerce shop builders offer generic features. As you can see from the list above, all the international platforms have almost the same categories of their offerings: design, integration and store management system.
On the other hand, local ecommerce website builders are more customized to local businesses' needs since they operate in one environment. Local companies know best about the pain points of Filipino ecommerce business owners.
For example, Sentro's package includes payment gateways like mobile wallets and delivery service integration with Ninja Van, which are major concerns for Filipino entrepreneurs.
Build your ecommerce store today
Building the best ecommerce website for your business isn't just about choosing the most affordable builder. You should base your decisions on factors that are going to make the biggest difference in your long-term success.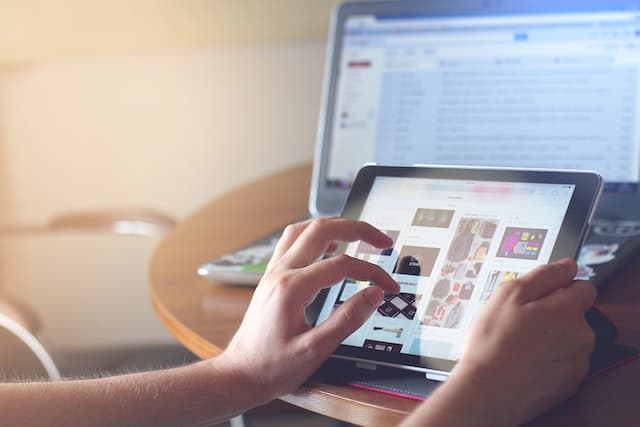 For many, this means choosing a store builder that offers a wide range of features, great customer support, affordable plans and dedicated ecommerce tools that offer many online selling options.
More importantly, your ecommerce website is an integral part of your digital marketing strategy. Therefore, choose a platform that will make it easy for you to do ecommerce SEO so you can build a strong online presence.
In the end, you should always aim to build the best website possible – one that reflects your unique identity, with optimized product pages and can make sales automatically once it's up and running.
Faetured image by milindri via Getty Images.