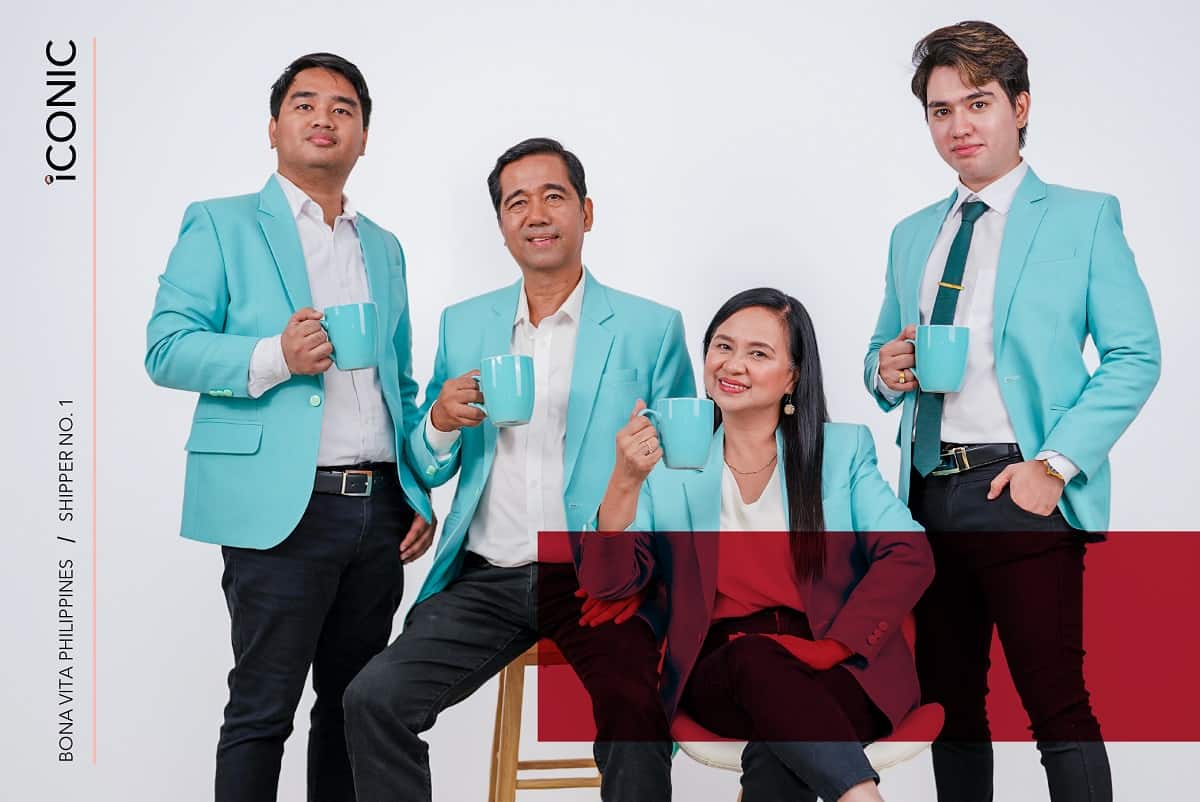 Iconic: John Gokongwei and Bonavita Founders on Empowering Healthy Consumers
Running a business is not just about money, it's about caring and providing for your customers. This is an important lesson, every entrepreneur should embrace.
Legendary tycoon, John Gogongwei, and Bonavita coffee brand founders, Edgardo & Teresita Cerezo, understood the mission: to help and provide.
While the former built a successful empire in the food and beverage business, the latter has just started making their mark in the industry.
Big John (as some called JG) was unstoppable after founding Universal Robina Corporation (URC) in 1954, which manufactured food products including the popular Great Taste Coffee. But in 2004 he launched another breakthrough product.
He was visiting China, where people were mostly tea drinkers, when he got the idea of revolutionizing tea to suit the Filipino taste, at the same time he wanted to provide a healthy alternative to harmful cola drinks. The result was C2 bottled tea drink.
C2 stands for "cool and clean", and a few years later, Filipinos would consume around 30 million bottles of C2 per month. With the product being affordable as well, many consumers quickly switched from drinking cola to the healthier C2.
There's a lesson to this story. John Gokongwei always reminded aspiring entrepreneurs that doing business isn't just about making money, but creating something valuable: "Choose to be an entrepreneur because then you create value… because the products, services, and jobs you create become the lifeblood of our nation."
Making organic coffee hip with Filipinos
Bonavita is following the same path. Founder Edgardo Cerezo shared, "We keep on dreaming and innovating products that will help people."
They started by reinventing our favorite drink — coffee.
"It was our parents' dream to put up a business that will help a lot of people in terms of health and wellness," – Edgar Jireh Cerezo, Bonavita COO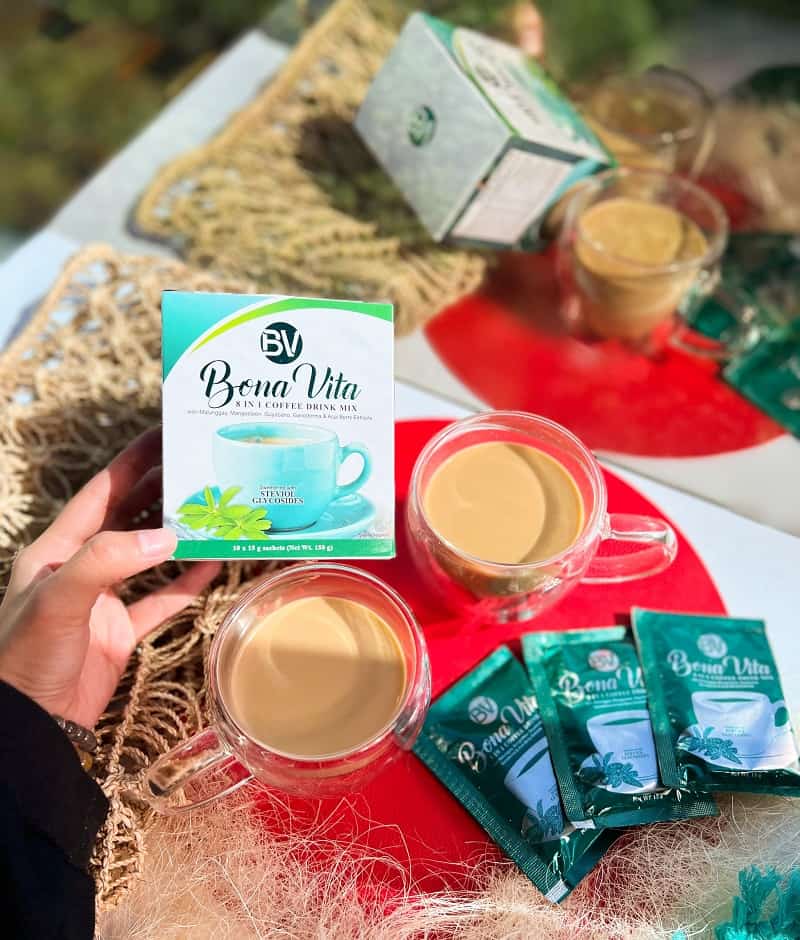 Have you heard of organic coffee? Bonavita made it even better by packing it with more nutrients and health benefits. Their 8-in-1 Instant Coffee is, indeed the healthier choice. It clicked so well with a growing customer base looking to stay fit and healthy that soon, the company developed other healthy drinks and organic food supplement.
The husband and wife team came up with the organic coffee product in 2016 because of Mr. Cerezo's health needs. "I'm diabetic, so I was inspired to formulate coffee that's friendly to diabetic people like me," he shared with Ninja Van.
"Without Ninja Van's nationwide delivery service we wouldn't be able to reach as many people to experience and try our products."
From a direct selling strategy, BonaVita turned into an ecommerce business and soon their children got involved and now hold major roles in the company: their youngest, Jethro Cerezo is the Chief Executive Officer (CEO); middle child Edgar Jireh Cerezo acts as Chief Operation Officer (COO); and their eldest, Genesis Grace Cerezo-Bagdonas, is the Chief Financial Officer (CFO).
They all share their parents' vision for the brand.
"It was our parents' dream to put up a business that will help a lot of people in terms of health and wellness," Edgar Jireh said. "So they came up with products that will be diabetic friendly and helpful to many people who loves coffee like them."
The company has also branched out to other healthy coffee and organic health supplements: Bonavita 8-in-1 Choco, BonSlim 15-in-1 Coffee and Bonavita Grapeseed Oil Extract.
"The thing we're most proud of as a family of entrepreneurs is seeing our employees grow in numbers, giving more jobs and opportunities to people as the business grows and expands," Egar Jireh continues. "We've also managed to hit our sales quotas and targets month after month."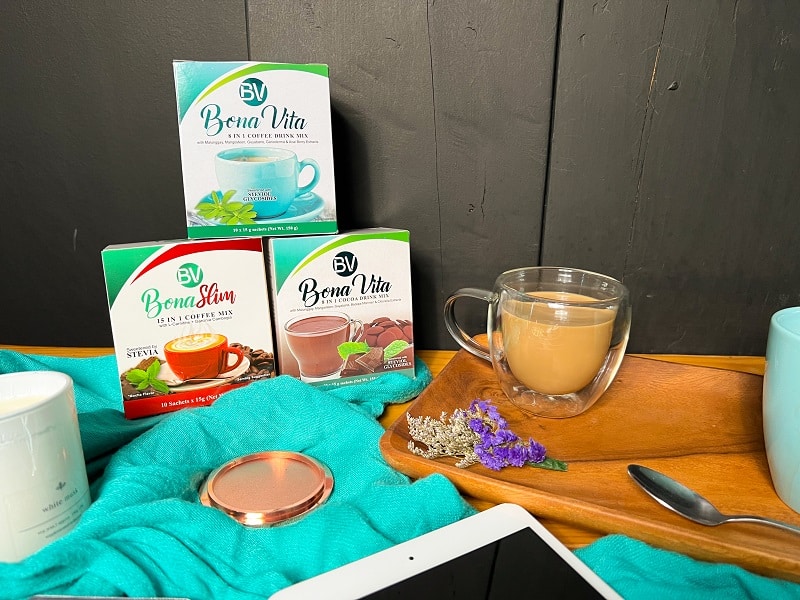 Diskarte secret to success
The Cerezo family shares their three (3) ingredients to success, which is also the family motto: Love God, Love Yourself and Love Other People.
Without them, according to Ms. Teresita, your business will not grow and won't take off.
"[Ninja Van's] rewards systems is very good because we use it for shipping rebates. For small business owners that is a really big help."
Another ingredient is finding the right logistics partner with Ninja Van, which played a critical part in the movement of their business.
"When we started our partnership with Ninja Van in 2021, we had around 100 parcels for pickup, 2 years later we were already sending our 1-2k deliveries per day," said Edgar Jireh.
"Maraming naitulong ang Ninja Van in terms of our shipping experience. We managed to deliver our orders and parcels nationwide, without its nationwide delivery service we wouldn't be able to reach as many people to experience and try our products."
Another benefit they enjoy as a small business is the Ninja Rewards program. "Besides having our parcels shipped on time, and with fast delivery, you also have Ninja Rewards where small business owners can earn reward points that can be used for shipping discounts, rebates, and also gadgets and other promos. For small business owners that is a really big help.
"So Ninja Van's different services, nationwide reach and different offers helped improve our business strategies and make it a success."
Making Filipinos healthier one sip at a time
Like John Gokongwei, the Bonavita family is running their business not just for profits but to provide value to Filipinos. They offer healthier options through their products and, more improtantly, they create jobs and help in nation-building.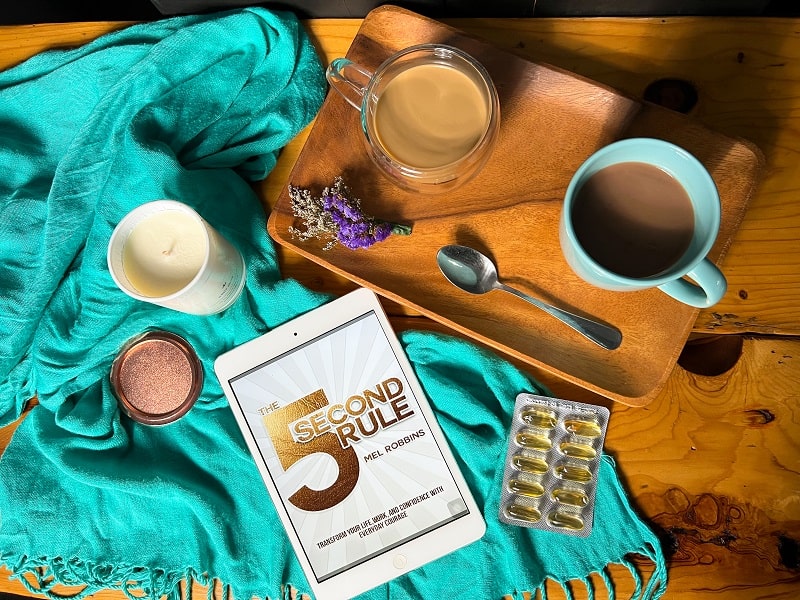 What's next for Bonavita? The company is preparing to expand the business globally and launch new health products. We've no doubt that Bonavita will also click with international, health-conscious customers.
"We've heard a lot of testimonials that our product really helps, and it's affordable," said Mr. Edgardo Sr. proudly.
For other entrepreneurs, he has this important advice: " Aside from trusting your business to the Lord, you must believe in yourself; keep on dreaming and believe in helping people. Make sure that your products can really help a lot of people."
We have more success stories to inspire your hustle:
10 Most Successful Entrepreneurs in the Philippines
Turning Tragedy Into Entrepreneurial Success
Former OFW, Now Online Retail Queen
Get better shipper experience today!
Learn more about our services and choose the right options that meet your shipping needs.