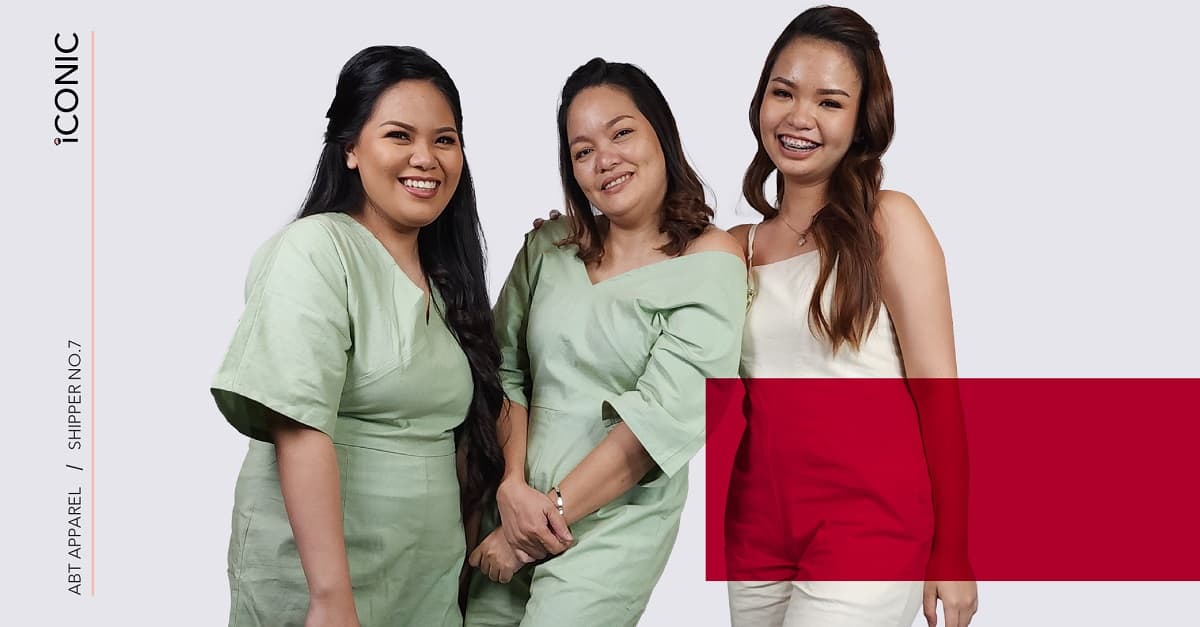 Iconic: TikTok Shop and ABT Apparel on Capturing the Gen Z Market
Staying with the trends and knowing their customers have been a winning strategy for this TikTok Shop seller and Ninja Van partner.
First was TikTok, then came TikTok Shop.
From a simple content platform that made us laugh and learn trending dance steps, TikTok is fast becoming an ecommerce powerhouse that levels the field for online businesses — whether small or established ones.
How exactly did it achieve this?
About 90% of all TikTok users are younger than 50, 60% of that are Gen Zs. This young, dynamic generation has entered the workforce and, with their high consumer spending, are now an important driver of economic growth, both locally and globally.
According to studies, Gen Zers spend five hours or more on TikTok every day. And so the platform capitalized on turning itself into a search engine and ecommerce marketplace. Soon, more young consumers turned to TikTok search over Google to find the trendiest local shop or restaurant.
This dominance made TikTok advantageous for small and midsize businesses to advertise and sell their products. If you play your cards right and partner with the best courier company, your small business can easily grow in a matter of not years, but months!
TFW your online business becomes lit!
When Analiza Tan and Cielo Guilalas partnered to start ABT Apparel in August of 2021, they didn't expect it to immediately boom only a month later.
The obvious secret sauce was opening their shop on TikTok. Their hustle was even more elevated when they partnered with the right courier service in Ninja Van.
"Mall-like quality 'yung mga products namin for a much less price tag," — Cielo Guilalas, sales & marketing manager, ABT Apparel
"Sakto nung time na yun, kakasimula lang ni TikTok," Cielo told Ninja Van. "Nag-propose ako na mag-open kami ng ecommerce sa TikTok. Since may fabric and garment factory sila Mam Analiza naisip namin na 'yun 'yung gawing business."
First products they uploaded to TikTok Shop were plain shirts in regular sizes of 14 different colors, and oversized shirts with 8 colors available. Now they have many best sellers including their minimalist shirts and shorts, and their Bootleg line that features faces of famous celebrities like Blackpink, Taylor Swift and Bruno Mars on oversized black shirts.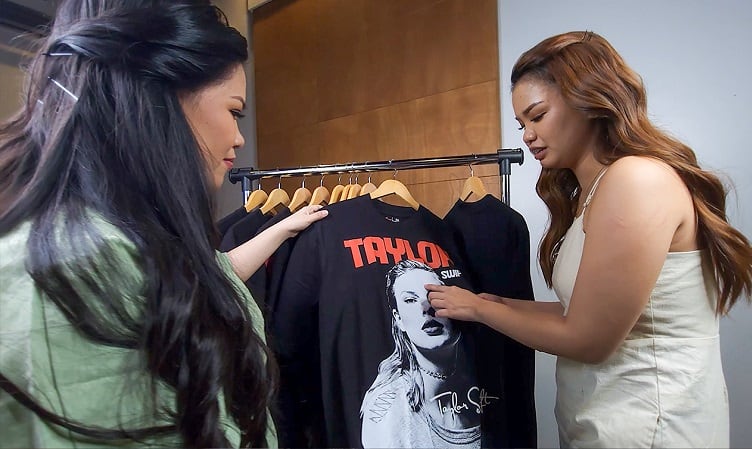 Cielo specifically targeted students and young people: masa talaga. "Kaya yung prices namin 'di namin in-overprice. 'Yung kaya ng customers, but with good quality."
After only a month, and much to Cielo and Analiza's surprise, ABT Apparel earned its first million revenue and it continued its growth from there.
Finding a great delivery partner in Ninja Van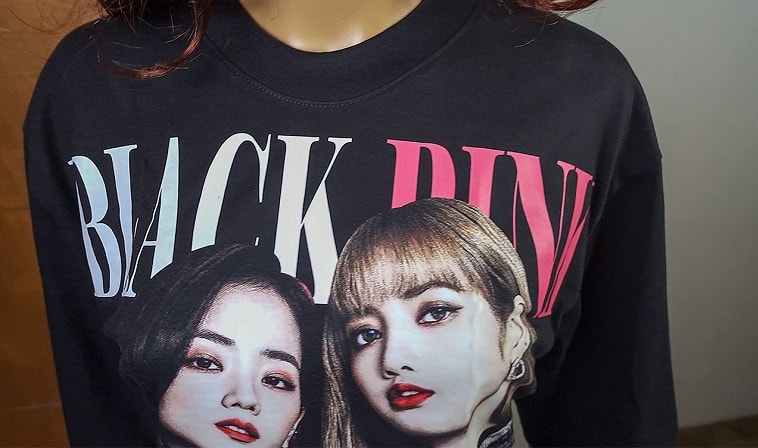 This is not to say that the road was all smooth for ABT Apparel. It did encounter bumpy roads at the start, and they took the lessons to heart.
TikTok Shop once penalized them for not having enough inventory or stocks because of production delays. So they were slapped with a probationary status and were only allowed 3,000 volume even when they got 4,000 orders.
"Ninja Van is the only courier na madaling ma-contact pag may problems."
After that experience, they made sure to increase production and keep inventories high. It was a good thing because every product type under the brand now sells in thousands every month.
Cielo said that Ninja Van has been helpful to them in many ways in making sure all orders are delivered on time.
"Nakakatulong talaga sa business. Ninja Van is the only courier na madaling ma-contact pag may problems. At laging hands-on at mabait ang riders ni Ninja Van!"
Brand Ambassador Alianah Kristal Tan meanwhile cites Ninja Van's early pickup service as a big advantage. "Kukunin na agad ni Ninja Van 'yung products namin in advance, so as soon as may mag-order nashi-ship sya nang mas maaga. Maganda ang impact nito sa customers at sa brand namin."
ABT Apparel is just one of the many small businesses benefiting from Ninja Van's dedicated customer support, on time pickup and hassle-free delivery.
#NinjaTip: You, too, can get a better shipper experience today when you sign up for a shipper account with Ninja Van.
Get better shipper experience today!
Learn more about our services and choose the right options that meet your shipping needs.
GET YOUR SHIPPER ACCOUNT
Be the CEO of knowing your customers
Cielo and Analiza understood that marketing to Gen Z requires more than simply selling a product. This generation is value-conscious and drawn to brands that "keep it real" and are worth their money.
This strategy makes them unique among other fashion brands on TikTok. "No. 1 factor 'yung price namin. Then no. 2 'yung product quality. Mall-like quality 'yung mga products namin for a much less price tag," Cielo shared.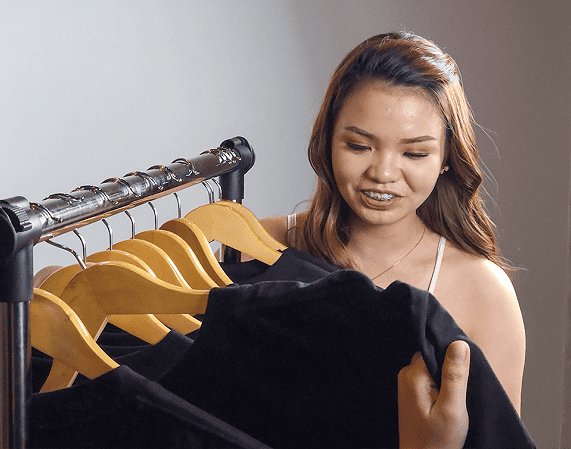 Price range for their shirts go for Ph135 for plain shirts, which can go down to Ph125 when they hold flash sales. Their Minimalist shirts go from Ph139-149; while the Bootleg oversized shirts start at Ph399 but can go down to Ph349-359 when they offer promotions.
As the brand's Sales and Marketing Manager, Cielo executes the advertising and brand awareness campaigns on TikTok. She's also the main designer for ABT Apparel's product lines and she's careful to create designs that would appeal to their customers.
"Binabase ko s'ya sa trends. Sa TikTok Seller Center dashboard, makikita mo 'yung mga trending products and trending sa pop culture. So sinasabayan ko sila," she shared.
For brand awareness they create broad campaigns. Other than ads they also use TikTok affiliates that serve as influencers that promote ABT Apparel products to their followers.
"Marami na ring mga sikat na affiliates na partners namin kaya nakukuha namin 'yung trust ng customers and future buyers."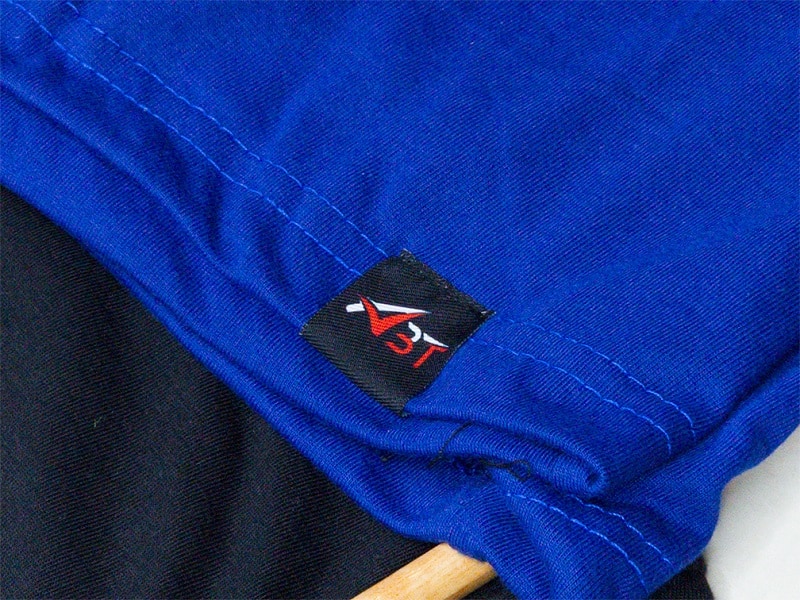 THE FUTURE Looks bright, too, for ABT Apparel. New products will be launched soon and they plan to open a physical store and start a wholesale distributorship.
For those who are struggling to build their online business, Cielo has these inspiring words: "Sa business, 'di laging Pasko. May magfa-fall down pero laging piling bumangon at magiging maayos din lahat.
"Try lang nang try; 'Wag panghinaan ng loob. 'Wag sumuko dahil darating din ang panahon na makikita mo rin ang magagandang results."
Meet other satisfied Ninja Van partners & shippers:
SNK ATK on Slaying Techwear Fashion
Bonavita on Empowering Healthy Consumers
Core Garments: Enabling MSMEs in Ecommerce