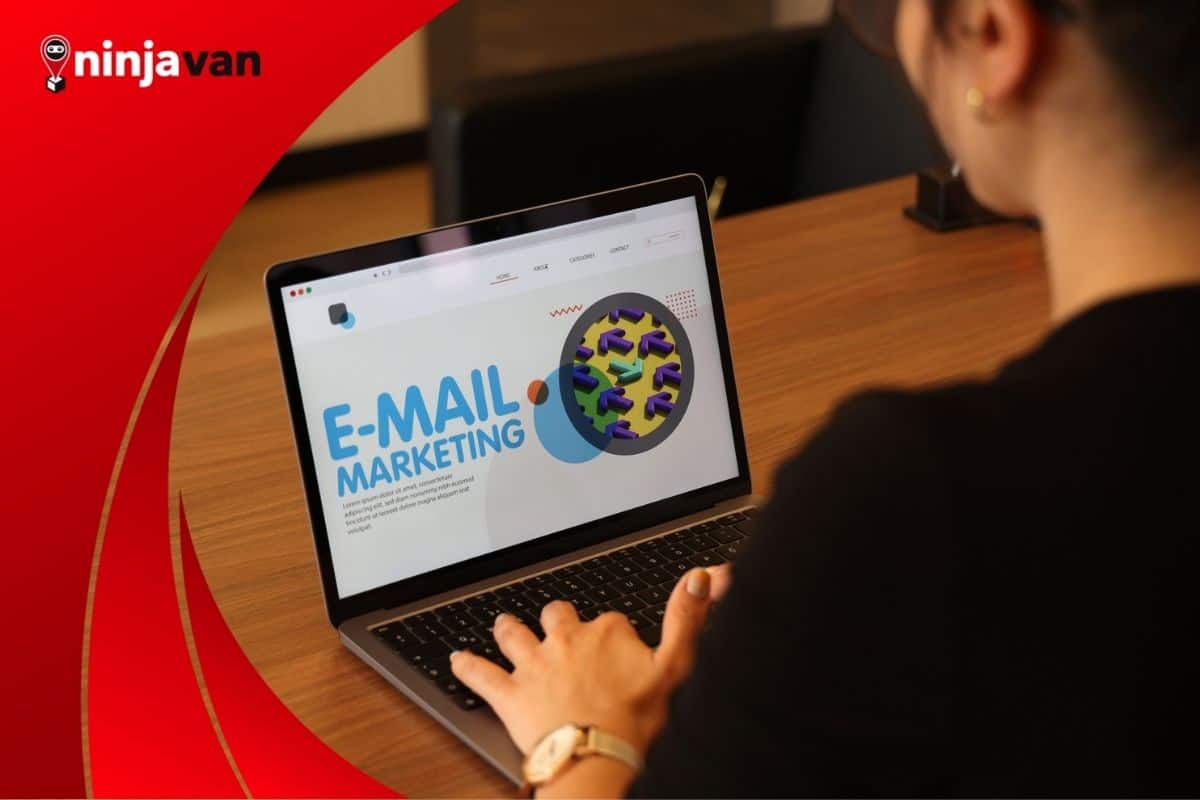 Email Marketing: Tips and Strategies for Your Ecommerce Business
Email marketing is not dead. In fact, statistics say it beats social media 40x on customer acquisition.
Your customers might be spending most of their time on social media, but that doesn't mean they won't see any of the marketing messages you send them through email. After all, they check their inboxes daily, too.
This makes email marketing an important tool, especially for ecommerce leaders.
Many businesses, however, still don't include it in their ecommerce strategy. If you're one of them, you're missing out on many opportunities.
It's never too late to take advantage of email marketing tools. If you're still on the fence about trying this marketing technique, here's what you need to know.
What is email marketing?
You'd be surprised. Many online business owners think that email marketing is spamming customers with a bunch of emails and that's it.
While this tactic does involve sending emails, this practice involves sending commercial emails to a list of potential customers who have given their consent to receive messages from you. Businesses use email marketing to inform their customers, drive more sales and build a community around their brand.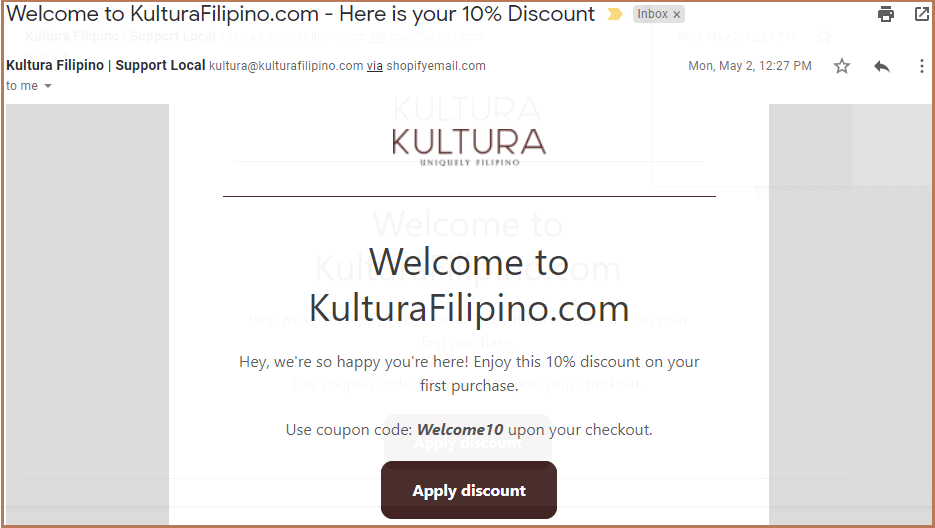 Today's email marketing has moved away from traditional mass mailings and one-size-fits-all messaging. Instead, it focuses on personalization, segmentation and consent. If you're new to the game, it sounds tiring and time-consuming. But with marketing automation, the heavy lifting is the least of your problems.
Businesses that use email marketing tools often send the following emails:
Welcome emails
Promotional offers
Newsletters
Lead nurturing emails
Re-engagement emails
Sponsorship emails
Brand story emails
Transactional emails
This means you can customize your messaging based on where your customers are in their buyer's journey.
Why email marketing is important
So, why should you bother with email marketing for ecommerce?
First, email marketing is the best way to send marketing messages, like a new product or upcoming promos, to your current and potential customers.
Statistics prove this claim:
Second, it's a cost-effective marketing approach. It's an affordable solution since you'll pay a penny (or less!) per email. Even with technology becoming more sophisticated, email marketing is more powerful than before, beating social media 40x on customer acquisition.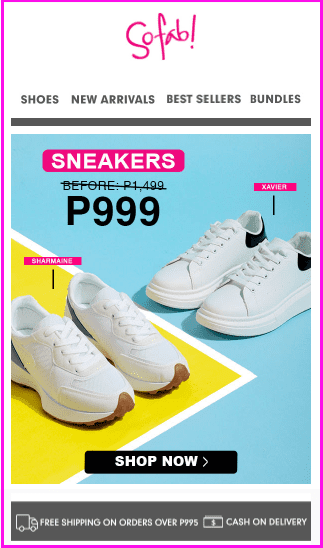 Third, it's a customizable and personal marketing tool. The primary purpose of email marketing and newsletters is to get personal with customers, stay connected and prove their value through your content. By being personal with your email content, you make customers feel they belong in your community.
Personalization is an important factor in email marketing. There are so many spam messages sent to people every day (or even every hour). Instead of being treated like a spam message, entice your readers by providing them with personal and engaging emails.
Email marketing is key to your ecommerce success
The truth about website traffic is many people visiting your online store will not return — unless you give them reasons to do so.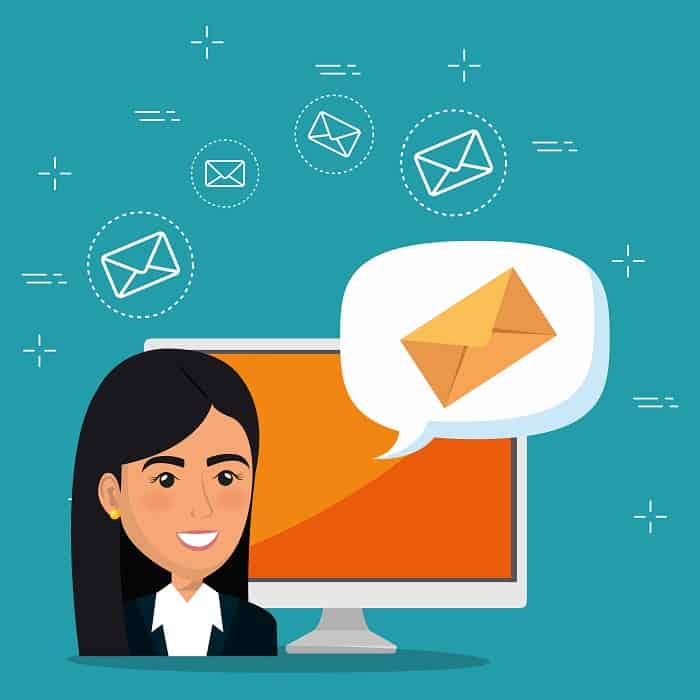 Sending compelling emails and building an email list by providing subscribers with incentives helps you retain the traffic you earned. If your ecommerce business uses email marketing tools, you can:
Drive more sales
Maintain and strengthen customer relationships
Improve your marketing strategy without breaking your budget
#NinjaTip: Try these Free Email Marketing Tools!
You don't need to spend a lot when starting your email marketing campaign. There are tools that offer free plans and sufficient features. You can try HubSpot, Mailchimp, Sender and Benchmark.
"OK, I'm convinced. But where do I start?" you might be asking now.
Getting started with email marketing
An email marketing strategy is essential, especially if you want to build more meaningful connections with your current and potential customers (aka the fuel behind your sales). Fortunately, you don't have to come up with ecommerce email marketing ideas on your own.
Here are some proven strategies you can try for your business.
Target different segments via personalization
Personalization drastically improves engagement, clicks and open rates while reducing spam reports, unsubscribes and bounces. Sending personalized emails to each audience segment keeps subscribers engaged and entices them to purchase from you.
Start by segmenting your list into demographic groups: age, education, gender identity and income. Then identify where they are in buyer's journey: new customer, returning customer, customer ready to purchase (added to cart), customer for retargeting (abandoned cart), etc.
Once you've identified who your customers are and their buying behavior, customize your email content according to this data.
Use engaging subject lines
The subject is one of the first things users see from your email. To convince them to open your message, the subject line should be compelling.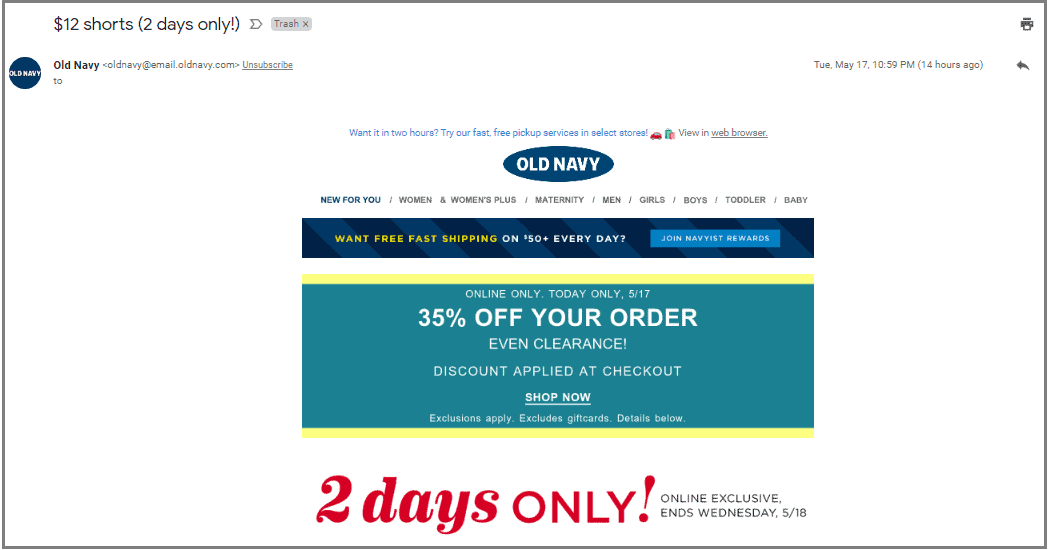 Create a subject line that is clear and concise. Especially since more people are viewing their emails on mobile devices. Mobile users can't see long subject lines, so keep it short but make sure it contains the important information.
Use multimedia content in your emails
Eye-catching emails include visuals. Multimedia content — such as custom GIFs, videos and designed graphics — can make your content pop. If part of your ecommerce email marketing plan is to show off your offers, include photos and videos of your products.
Cover a variety of topics
The best emails don't sound like a sales pitch. Instead, they cover interesting topics that subtly drive purchases. Consider the following email content ideas:
New items in stock (or back in stock)
How-to features
Policy changes or company news
Seasonal trends in your industry
A mix-and-match of topics keeps your subscribers interested and engaged with each email that you send them.
Exercise restraint when sending emails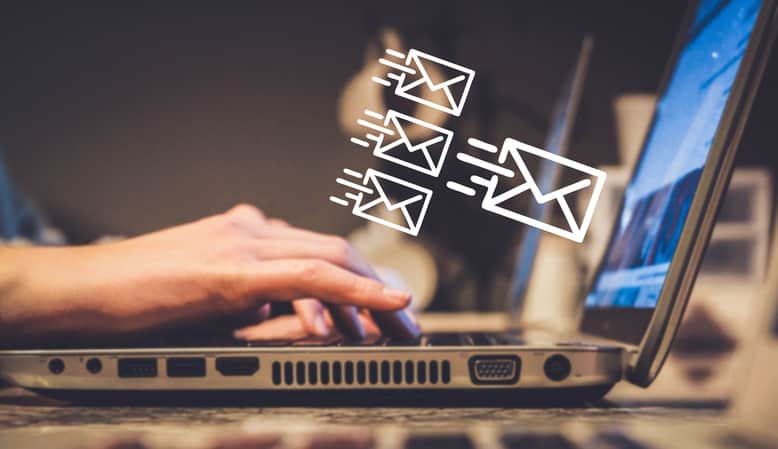 Following up on missed opportunities and enticing customers to see more of your offerings is fine, but there's a fine line between aggressive and annoying.
A rule of thumb is to avoid sending more than one sales-oriented email per week. You can be aggressive during special occasions instead, such as year-end season sales or big anniversary promos.
Start your email marketing campaign today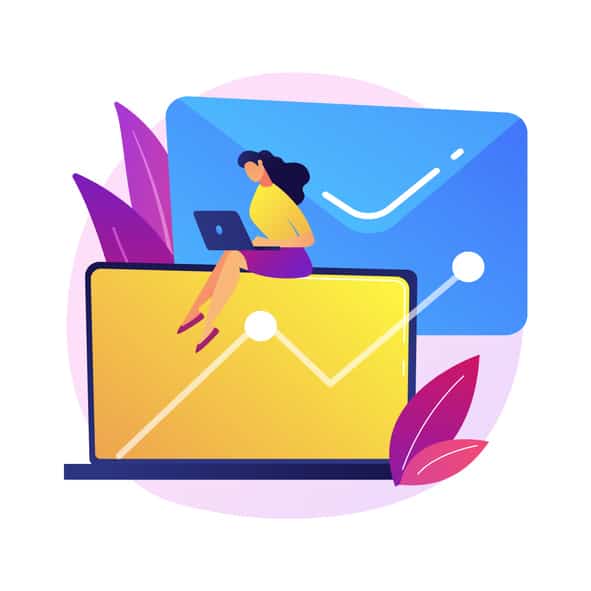 Investing in social media and digital marketing strategies is great, but don't overlook the simplest marketing tool in your box — email marketing. Your customers like hearing from you more than you know; they prefer getting brand offers through email than any other channel.
But make sure opening your emails will be worth their time.
Featured image by tolgart via Getty Images