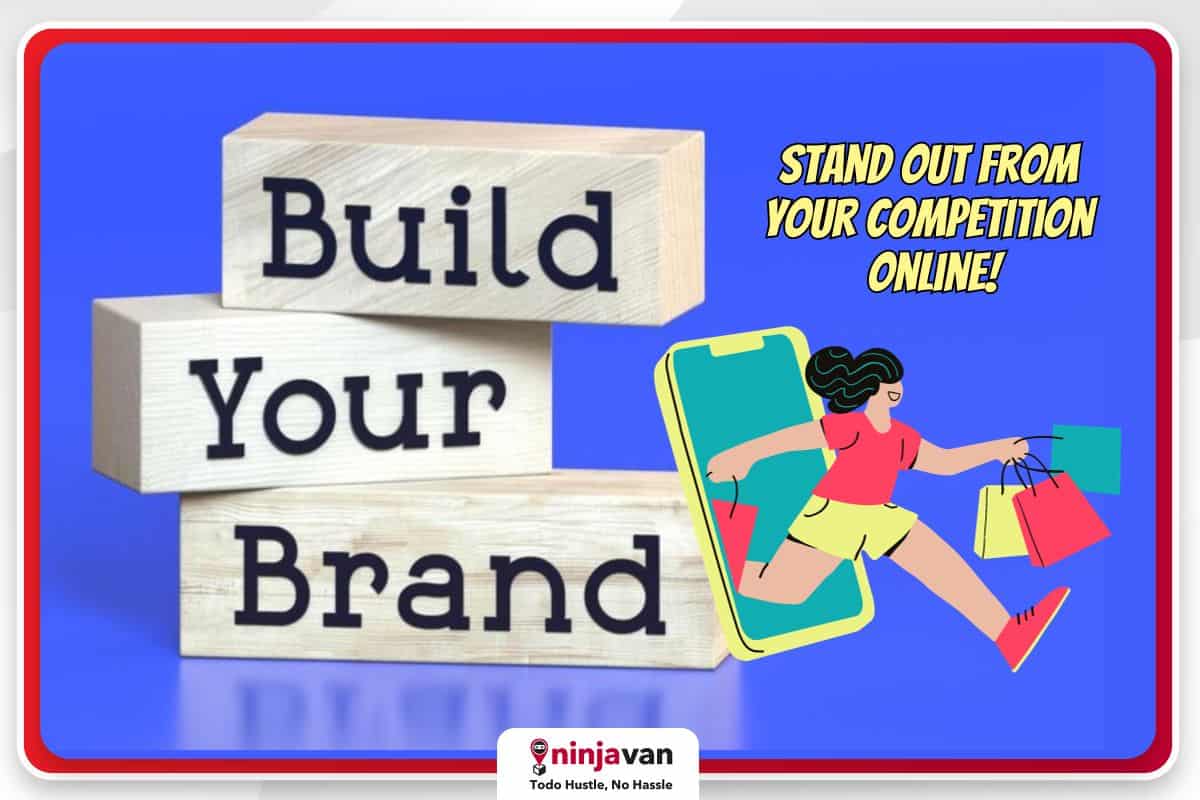 Your Ultimate Guide to Building Your Digital Brand
How can you build a digital brand that sticks to people's minds and will last for a long time? Start with this ultimate guide.
What makes a brand last?
The secret behind a strong brand is what separates successful companies from those that fade into obscurity.
This is particularly true in the saturated world of Philippine ecommerce where many new and small brands compete for the customers' attention.
What is branding?
In the words of Philip Kotler AKA the father of modern marketing, "Branding is endowing products and services with the power of the brand." So it's important to know what makes up a brand or its power.
A brand is a name, design, symbol, or any other feature that identifies a company's personal identity, goods, and services. Branding is basically your business's personality.
Don't confuse it with marketing, which is the practice of promoting your products and services using your brand identity.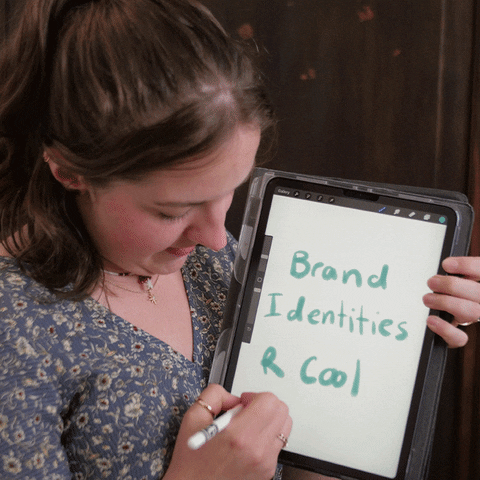 Without branding, you'd be nothing but a mere seller. You need it to establish a memorable reputation which can bring in the following advantages:
Build brand awareness
Attract new customers
Earn customer trust and loyalty
Increase overall business value
In ecommerce, it can be hard to stand out even with a unique name and identity. This means that your digital branding has to be on point if you want any chance of standing out from the tough competition.
Why is digital branding important?
In the Philippines, the right slogan, logo or business name can determine whether a brand is patok with its target audience. In a country where consumers have a penchant for genericizing brand names (i.e., Colgate, Xerox, Band-Aid), branding is powerful stuff.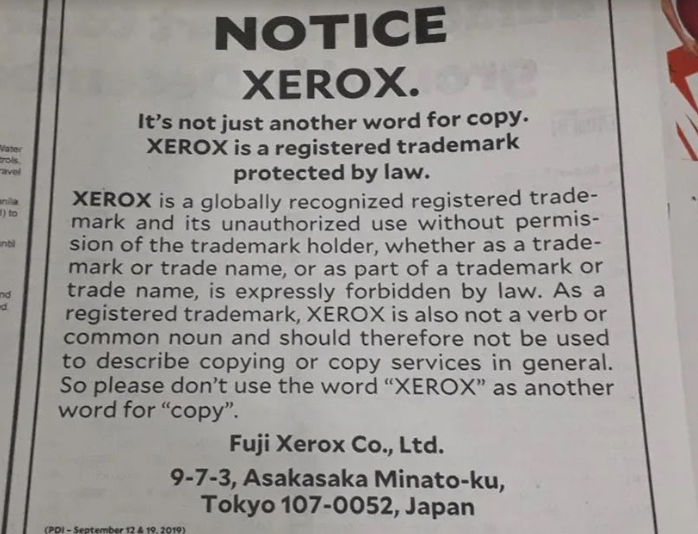 For new online businesses, a clear brand sets the tone for your company and sets expectations with potential customers. For example, if you sell organic coffee beans online, it makes sense to have a coffee-related name and logo to clue your buyers in.
But before we dive into the anatomy of a successful digital brand, it helps to first zero in on what digital branding means.
What is digital branding, exactly?
Digital branding seeks to develop a brand and communicate its value proposition on digital platforms, such as its website and social media.
Another way to define digital branding is to think of it as a concerted effort to use digital assets — your website, social media channels, and digital ads — to connect and make an impression with people.
If anything, digital branding is often used interchangeably with digital marketing. While they're closely related, they're two different concepts.
More about Digital Marketing 101 here.
Essential steps for building a digital brand
1. Choose your brand name
When choosing a business name, you must think of it as naming a child. Clearly, you don't want them to be made fun of, so keep these deciding factors in mind:
Pick a unique name
Make it easy to spell and remember
Relate it to your brand's good qualities
Ultimately, the name you choose depends on the kind of image you want your business to convey. If you're not sure where to start, it helps to understand the four types of brand names:
Literal Names – These names describe the company with words associated with its niche or industry. For example, brands like Soak Swimwear are fairly self-explanatory.
Synthesized Names – Synthesized names are coined names (i.e., made up) or a combination of words. Filipino jewelry brand Amami takes its name from a portmanteau of Ama Namin, or "Our Father" in Tagalog.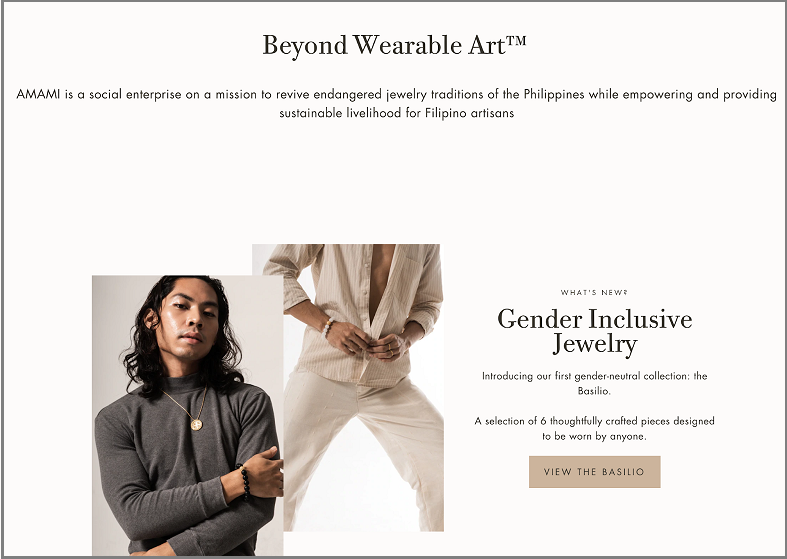 Metaphorical Names – This type of brand name creates an association with a company or a product. The name itself is used to position the brand or product in the market. Classic examples include Amazon, Nike, Safari and Oracle.
Hybrid Names – Hybrid names combine some or all of the above.
2. Build a buyer persona
To develop your digital brand, you need to understand who exactly it is you're trying to reach and attract. This is where buyer personas come in.
A buyer persona is a "semi-fictional representation of your ideal customer based on market research and real data about your existing customers." Your persona can cover information such as:
customer demographics
purchasing habits
motivations
pain points
goals and challenges
This information will help you craft your brand name, brand story, mission, goals and even your values.
3. Design your logo and website
A logo is a symbol that represents your online business, helping customers remember and identify it quickly. When done right, a good logo can instantly reflect your brand's goals and values.
For example, when you see the "swish" logo below, you'd instantly know it's Nike, even without identifying the brand name in the image.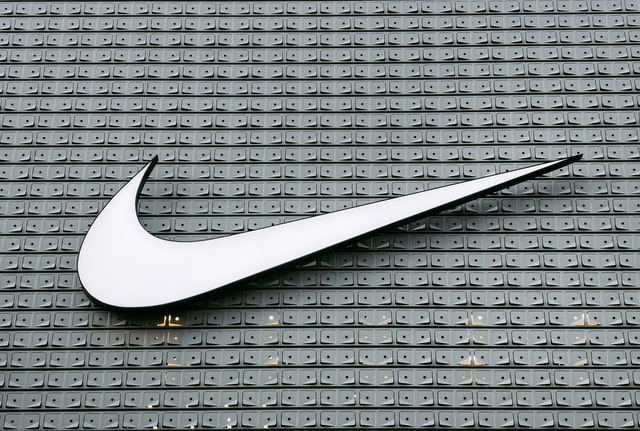 Another thing online businesses can consider is a website. But while it's necessary for digital marketing, you can't base your whole branding effort on a website alone. You need a strong social media presence to work alongside your website, driving awareness and touching customers that a website alone couldn't hope to reach!
Here are the top Ecommerce Website Design Trends.
4. Define your brand voice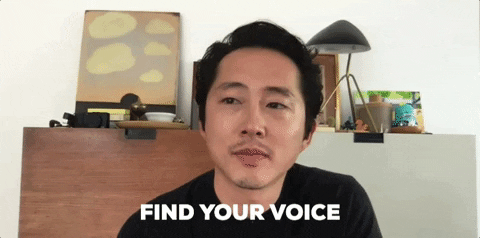 Is it heartwarming like Jollibee or family-oriented like Lucky Me!? You must be able to speak the language of your target consumers and have a mission statement that represents them and your core values.
For example, Angkas uses memes and social media jargon to engage their millennial followers. They also speak about socio-political issues that affect their employees and customers.
5. Hone your value proposition
Every brand has a value proposition — the promise of value it delivers to customers. Think of it as a statement summarizing why someone should pay for your online business's products or services.
It also outlines what sets the you apart from your competitors, highlighting the specific problems your product solves, needs it fulfills or advantages it offers.
A compelling value proposition effectively communicates your competitive advantage and addresses the "what's in it for me" question that potential customers often have when considering a purchase.
6. Describe your mission and values
Your digital brand should also communicate your mission and values — a particularly important factor for Filipino consumers. According to a 2018 survey, 97% of Filipin​​os prefer socially responsible brands.
As the country fully recovers from the pandemic, brands that wear their values on their sleeves have an opportunity to resonate with socially conscious consumers.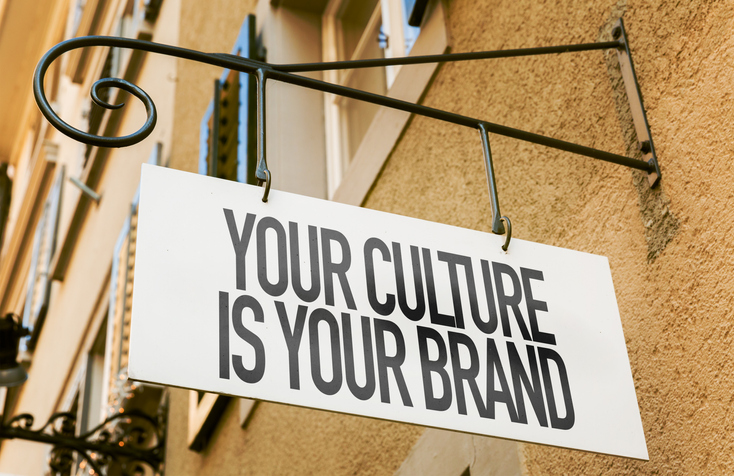 More specifically, brands need to be a force for good, with such actions being "tangible to consumers and [brands] can actually do something that affects the lives of people." This highlights Why Social Entrepreneurship Matters.
7. Maintain your brand
Finally, utilize your brand's voice, name, logo, and designs everywhere — packaging, content, ads, social media, etc. Remember to stay consistent with your image and messaging.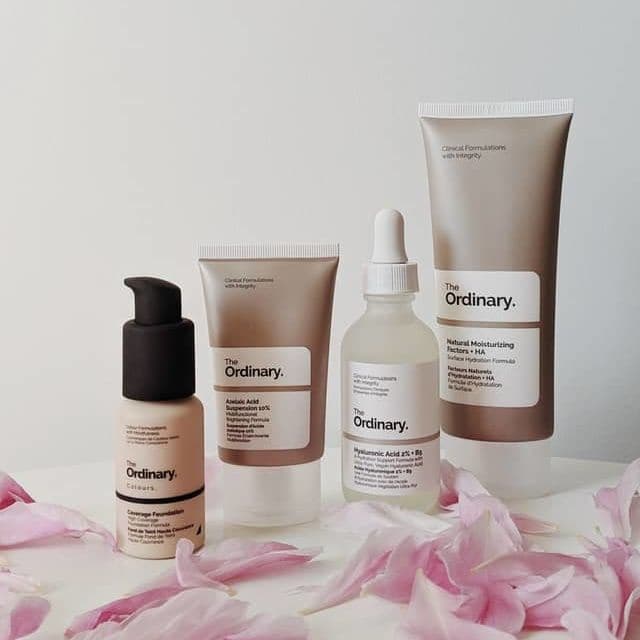 For example, beauty brand The Ordinary has been consistent in its branding as a sustainable brand, not only in its minimalistic design and packaging, but also in the materials used on its products. On its website, it even provides a guide on the proper recycling and disposal of its packaging.
5 no-cost ways to build digital brand awareness
It's easy to create a memorable brand in the digital space if you have the budget to burn. But if you've little to zero budget, not all is lost. it's still possible to create a buzz on your digital brand.
Here's how to increase brand awareness through digital marketing the organic way.
1. Join Facebook Groups to interact with target customers
Search for Facebook Groups that your target customers are most likely to join. For example, if you're selling skincare products, you can use the keywords "Skincare Philippines" and filter the results to "Groups".
Selling should not be your only agenda for joining these Facebook Groups. You're there to increase brand awareness by interacting with your customers, entertaining their inquiries, joining their discussions and understanding their needs.
This is called target marketing. It's about engaging and understanding those who are most likely to purchase your products instead of advertising to a general audience.
2. Use photo editing tools to make your social media posts more engaging
Social Science Research Network reveals that 65% of people are visual learners. Posting visual content on your social media pages makes it easier for customers to remember your brand.
Memes are the best example of engaging visual content. You can create your own memes with meme generators that are free to use.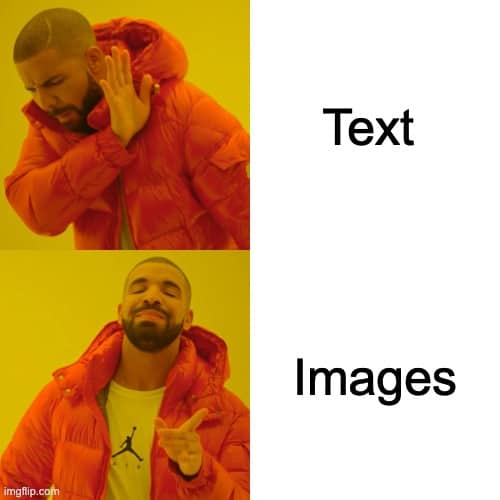 Meanwhile, Canva offers free templates, graphics and images to design your social media posts. You can also get free stock images from websites like Freepik, Pexels and Unsplash and edit them on the platform.
Using photo editing tools can make a big difference in creating those memes and other visual content. They only help you create appealing visuals, but also save you a huge chunk of time.
3. Jump on TikTok and YouTube to broaden your reach
Videos can greatly increase brand awareness. Many YouTube users watch videos on the platform to guide their purchase decision-making process. But today, TikTok is the real battlefield for tending videos.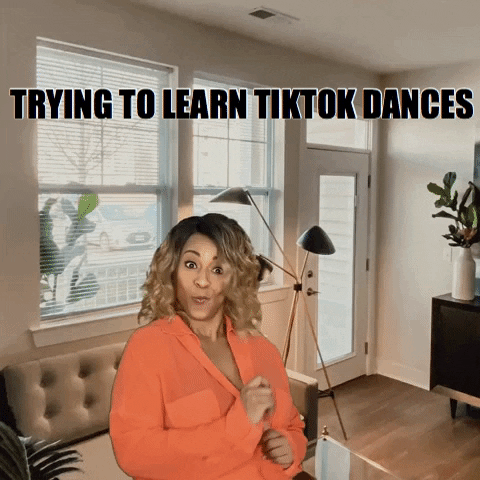 TikTok has rapidly become a powerful platform for boosting brand awareness. Its short-form, visually engaging content format allows brands to create relatable videos that can effectively convey their message, establish a unique brand identity and tap into trending challenges and hashtags to increase their visibility.
Here are effective TikTok Content Ideas for Your Business.
4. Ask your family and friends to share your posts on social media
Todays consumers prefer recommendation from friends and family over ads. So don't underestimate your friends and family's participation in your business.
Ask them to share your products or posts on social media. You'll be tapping into a network of their close friends, co-workers, and other peers.
It's word-of-mouth marketing — get people talking to spread awareness of your brand.
5. Spend more time than money on social media
Social media advertising is not the ultimate key to brand awareness. Spend more time interacting with customers on your brand's social media accounts instead.
Consumers who've had a great interaction with a brand on social media are likely to recommend it to their family and friends. So invest time in replying to as many comments, inquiries and concerns as possible.
Acknowledge complaints and negative reviews as well. Apologize, and then offer solutions to their problems. Attend to your customers' needs, and you'll be one memorable brand.
Learn more ways to Engage Customers and Keep Them Loyal.
Bringing it all together
The combination of branding and visuals helps tell a story for your digital business, just as it has for some of the country's most recognizable companies.
For example, consumers link Jollibee to time spent with family; National Bookstore is the go-to for everything school supplies; and RC Cola is, well… the brand with the strange commercials.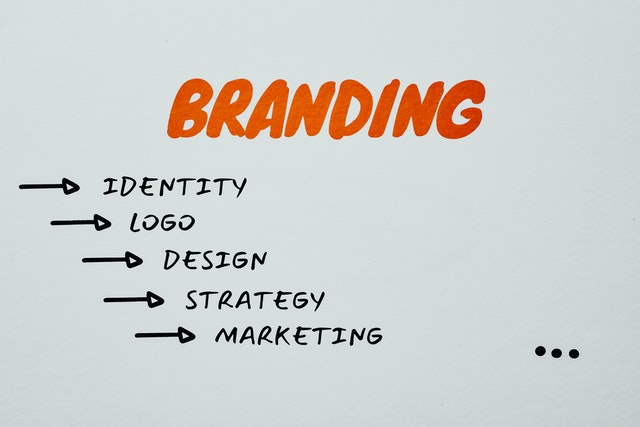 Keep in mind that digital branding is about assessing the identity, goals and values of your business and communicating them to your market. It's the most natural way to establish a long-lasting rapport with your customers.
By following these basic steps of digital brand-building, you can position your online business as a brand that can be trusted to provide great products and services. From there, it's just a matter of living up to those expectations.
More brand building tips for you:
Branding Lessons from Top Fashion Brands
How to Manage Your Brand Reputation Online
How to Win Customers through Emotional Branding