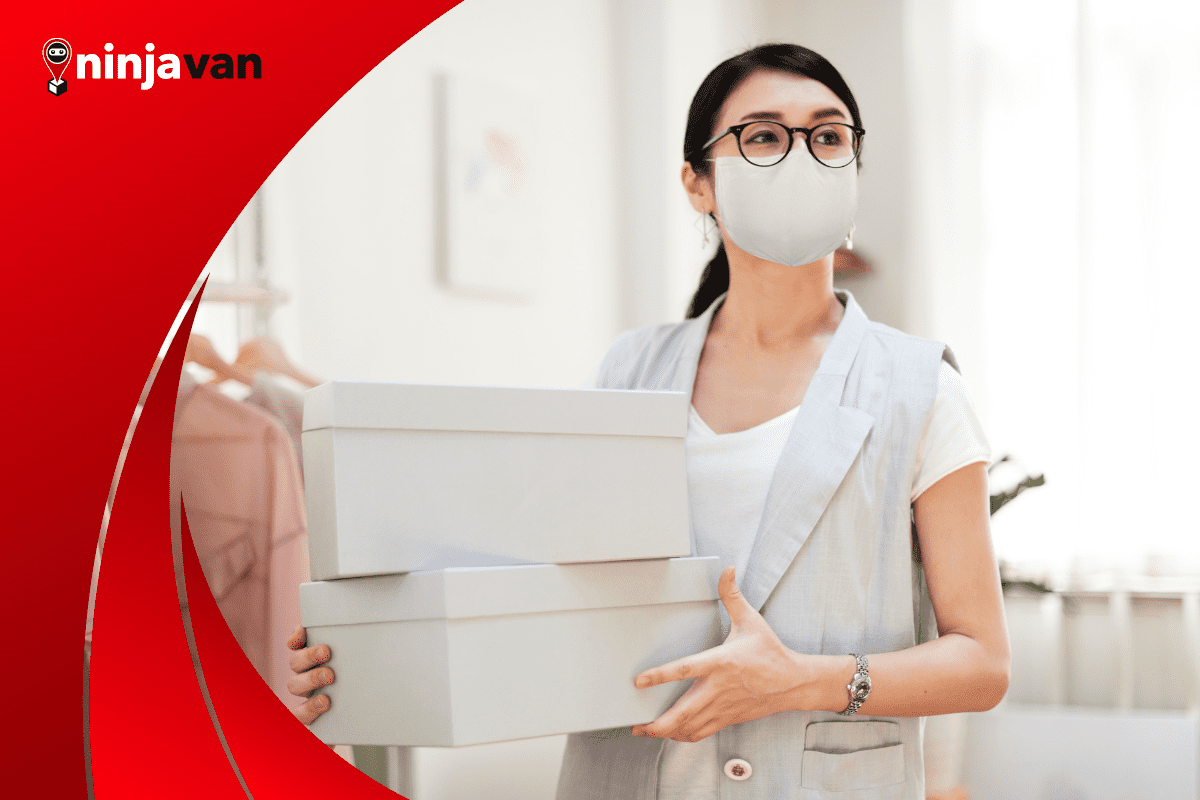 5 Ways to Stay Competitive After the Pandemic
People are going back to shopping in malls and retail stores. So how can your ecommerce business stay competitive?
Let's face it, there's no going back to the way people used to shop. The pandemic's effects on the future of ecommerce will be long-lasting, dictating trends that businesses must consider to keep thriving. 
But things are looking up; fortunately for retailers, the numbers reflect growing optimism for the future. According to PricewaterhouseCoopers' (PWC) June 2021 and Dec 2021 Global Consumer Insights Pulse Surveys of almost 10,000 consumers in 26 countries (including the Philippines), the region's flexible lifestyle and improved vaccination rates have led to a 33% and 30% increase in spending in fashion and health & beauty, respectively.
Despite fluctuating alert levels, shoppers have more options than ever. Malls and standalone shops are working hard to keep their stock and storefronts interesting.
In the Philippines, 42% have bought clothes, books, and electronics in physical stores in the past 12 months, with 36% of Filipino shoppers interviewed saying they prefer seeing and touching products, finding enjoyment in the social aspects of going to a store.
Hybrid work set-ups also encourage spending for travel, dining out and in-store shopping.
ECommerce continues to rise, too, selling pretty much everything under the sun. As of June 2021, Statista recorded that 63% of respondents mixed online retail and in-store shopping due to the pandemic.
There's no doubt online shopping is here to stay. Still, for online retailers to stay competitive, they have to ramp up their efforts.
Physical stores are still holding their own, through convenient offers like contactless payment, and using omnichannel marketing where in-store and digital elements like apps seamlessly integrate for a more enjoyable shopping experience.
36% of Filipino shoppers prefer seeing and touching products, finding enjoyment in the social aspects of going to a store.

-PricewaterhouseCoopers 2021 Consumer Report
Adapting to the future of ecommerce post-pandemic
We consolidated the results of PWC surveys and industry experts' observations of the market, and here's where you should focus to grow your market share in this evolving economy:
1. Understand your customers' behavior
Define your market before anything else. This means knowing where your customers are and how much time they spend in both the digital and real world.
Find out when your target market goes online shopping and when they are likely receptive to your promotional messages to maximize your marketing efforts.
If they're night-time browsers, for example, it might be good to launch social media posts or ads on special promos or deals between 8PM and 11PM. This can apply to payday sales and those monthly shopping events (like a 10.10 or 11.11).
2. Improve online shopping experience
Even as physical stores are opening up again, online is still a preferred option for many shoppers. (It's a godsend for the tinatamad, that's for sure!)
More than half (52%) of Filipinos interviewed cited that they use a mobile device or smartphone to shop — almost daily or weekly — for products like clothes, beauty products, books or electronics.
Because mobile shopping is ahead by only a small margin from in-store shopping, it's important to widen the gap in your favor. If you're not mobile optimized, this is the time to fix that.
Here's what you can do:
Be on popular ecommerce platforms, shopping groups and social media platforms, and actively update these.
Make your content fun and interactive, and highlight the benefits of your products without sounding too-good-to-be-true.
Keep important features visible, like reviews and return policies.
Make sure that you communicate how you keep your customers' data safe.
Have people ready to answer inquiries
And for the off-hours, consider using smart chatbots for 24/7 customer service.
Most importantly, make sure your ecommerce website has a responsive design.
3. Make it extra convenient
The main advantage of online shopping is that goods will arrive at your doorstep, kahit wala ka pang ligo. According to the survey, 72% of Filipino respondents prefer retailers with an efficient delivery or collection service and are turned off when they have to book their own courier.
Payment options that include cash on delivery and digital payments also give customers the flexibility they need, and it is fast without compromising the safety of their finances.
Want to go the extra mile? Why not give free shipping? Now that's one way to make online shopping truly convenient.
4. Provide competitive offerings
When it all comes down to the basics, your products' quality, trendiness and usefulness still matter a lot. This will determine whether customers will choose your online store over others on the net, or visit the malls for the products and services that they need.
Good price perception is also a factor, as 82% of survey respondents admit to prioritizing best-deal purchases when shopping online. According to a Shopee survey, the leading type of Filipino consumer is "The Sulit Shopper."
Here's more data from the survey:
42% of respondents hunt for the best deals and prices before buying online
66% browse for only a few choices before deciding on a purchase
62% are easily lured by big discounts
That's why Shopee's sales like the Mega Shopping Sale, Mid Year Sale, Payday Sale and ShopeePay Day sell millions of items every year.
Filipino shoppers also look for a diverse product range, personalized offerings and items that are good for the environment and society.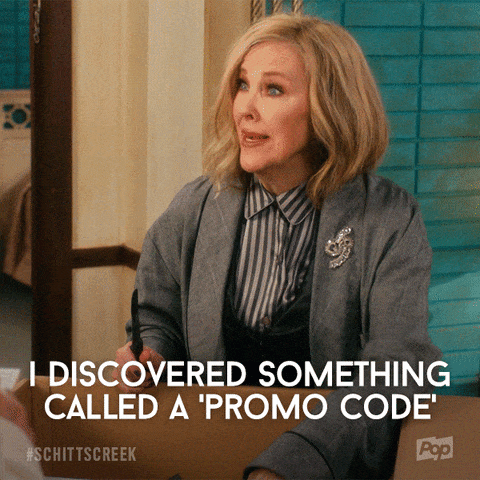 5. Consider having physical presence
A physical store where shoppers can see, touch and test your products goes a long way, especially in getting first-time customers to know and trust your brand. According to data, more customers prefer to buy in-store again as the pandemic dies down, because let's face it, Filipinos love their pasyal.
With almost everyone online today, the offline space may be less crowded and cut-throat. Depending on your target market and location, foot traffic might easily translate to sales.
What you can do:
You don't necessarily have to open a full physical store. There are different ways to launch an offline presence and introduce your brand to new customers:
Launch limited pop-up stores or kiosks in malls or busy shopping areas
Join bazaars. You can expect the year-long bazaars to come back once Covid finally says sayonara
Consign products in multi-brand department stores or shops
Open a small store, this is still an option if you have the budget for it
Whether you open a big or small store though, you have to invest time and money that must return profits within a reasonable amount of time.
Have a business plan and factor in the rent, staff salaries, utilities and the fact that you still have to simultaneously grow your online presence.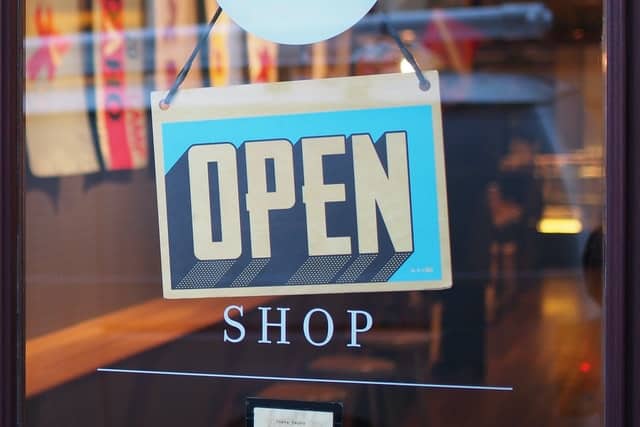 Online shopping is here to stay, but…
Now that we're slowly going out of the pandemic, expect ecommerce trends to evolve further in the future — and you should expect to adapt to those trends.
This current consumer behavior is here to stay; convenience and safety will remain a strong stimulus to shop online. The future of ecommerce, therefore, is in embracing digitalization to give shoppers the best possible buying experience.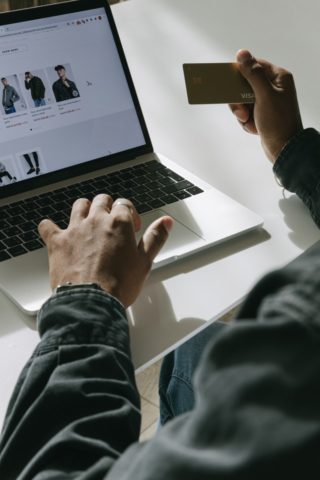 As an online business, you must stay competitive and keep evolving so you can compete against the malls and retail stores that Filipino shoppers just love.
Featured image by rawpixel via Freepik.com