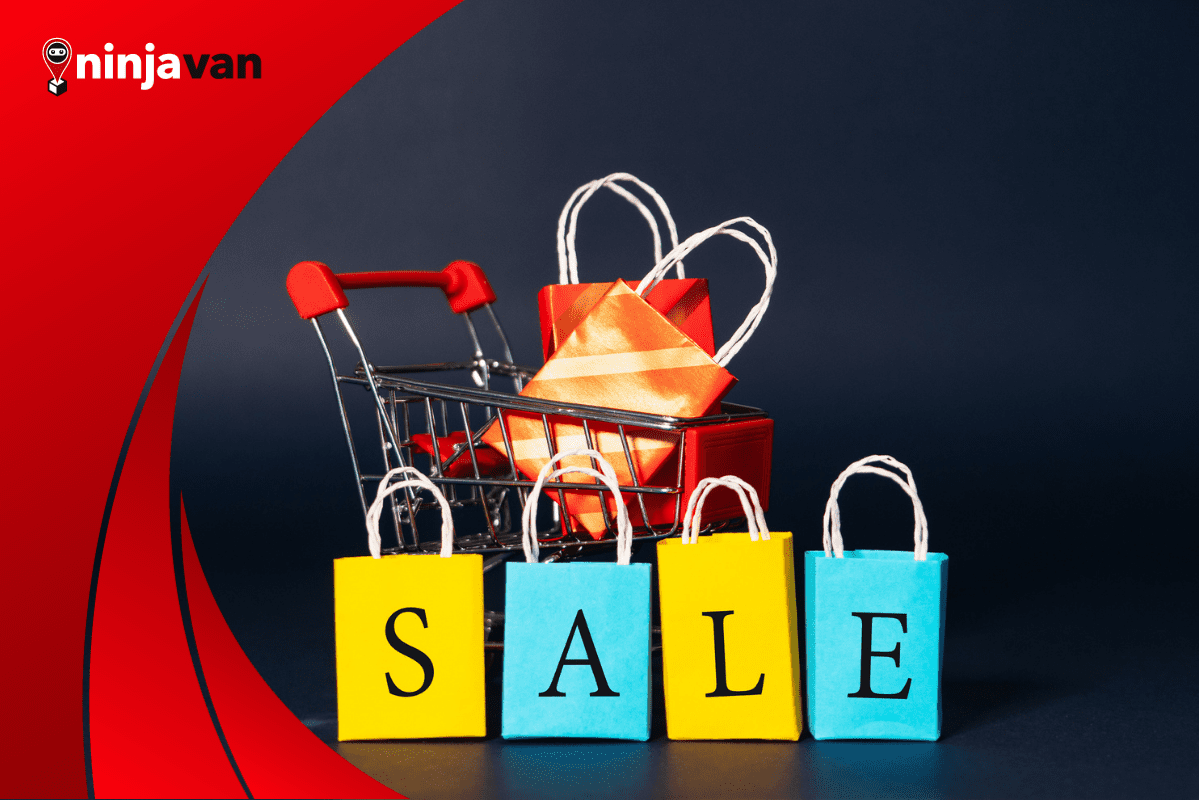 Best ecommerce shopping events in the Philippines all year long
Prep your ecommerce business for the biggest and grandest shopping events throughout the year!
That the Philippines had an ecommerce boom during the pandemic is now an understatement. Because e-commerce in the country grew three times than what was originally projected, giving entrepreneurs more reasons to start their online business.
Another reason online shopping became more exciting is the coming of big shopping events. They gave shoppers more reasons to buy (since many were stuck at home and couldn't go mailing), and ecommerce businesses a chance to earn good profit.
The shift in platforms and change in spending habits didn't stop Filipinos' insatiable thirst for consumption, especially during the holidays. This inspired many businesses to move online, selling either through social media or in marketplaces like Shopee and Lazada.
Even as lockdowns start to ease up and malls become fully operational again, online shopping has proven to be a super convenient and more affordable way to shop. It's never going away, and so are the sale events that customers wait to arrive every year.
The year-end shopping events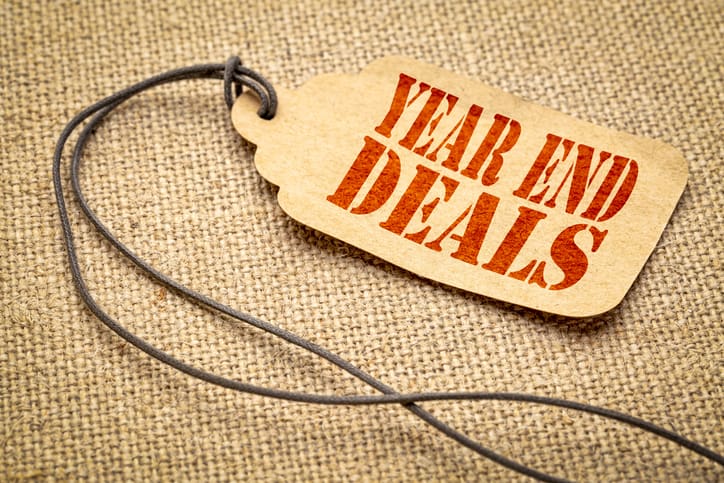 As an online business, the year-end shopping frenzy is a jolly great time to earn big if you play your cards right. People will be looking for new clothes, makeup, home improvement items and gifts for their friends and families. Yes, they'll be expecting discounts and freebies (because that's what sales are about) but they're ready to spend, spend, spend!
If you find it overwhelming don't worry, we have a 10-step guide to help you prepare for the year-end shopping season.
So what are the yea-end shopping events you should prepare for?
8.8 Mega Sale
The countdown for Christmas, and the start of the holiday shopping, begins with the 8.8 Mega Sale, which happens on August 8 (of course!). It started in Singapore as National Day Sale where online shopping giants, Lazada, Shopee, Zalora and others would give huge discounts and savings.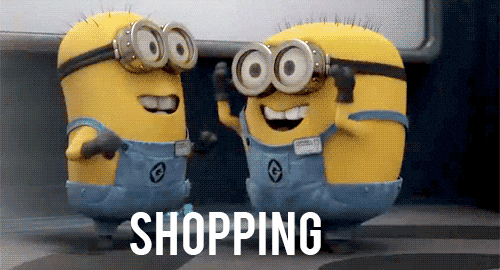 Popularity: Naturally, it spread to other Southeast Asian countries like the Philippines where people are always happy to welcome a reason to shop and get a good price for their purchases. It's not only the big platforms that give out discounts, but also sellers on Facebook, Instagram and those with their own ecommerce sites.
Some people start their holiday shopping early, so prepare attractive discounts and add-ons to catch some sales.
9.9 Super Shopping Day Campaign
The 9.9 or September 9 sale is a shopping phenomenon that has taken the whole country by storm. Started by Shopee in 2016, it is now celebrated by all ecommerce platforms and even retail outlets.
Popularity: In the weeks and days leading to it, consumers would often start browsing the websites and "add to cart" items that they intend to buy. It is also a date when ecommerce platforms would start releasing their new endorsers for the peak shopping season.
Lazada revealed that it doubled its performance during the 2020 9.9 sale, with loungewear and athletic apparel seeing the biggest spike in demand. Shopee also broke its own 9.9 sales record the same year.
10.10 Women's Festival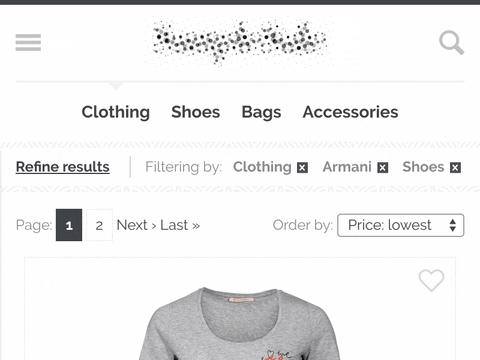 To distinguish itself from the other double-digit sale dates, 10.10 is reserved primarily for beauty, fashion and fitness brands.
Shopee (other platforms and sellers followed suit) dub it as their Brand Festival with beauty and household brands taking front and center.
Popularity: Echoing the efforts of 9.9 and serving as a primer for the biggest ecommerce platform event the following month, this is also anticipated for the attractive offers up for grabs! Brands start to offer more compelling offers as Christmas draws near.
But sandwiched between 9.9 and 11.11, shoppers typically have a wait-and-see attitude during the 10.10 sale. Unless the offer is hard to resist, they may wait it out for a better deal during the 11.11 sale. So note to yourself: Make the promos really attractive for 9.9!
11.11 Singles' Day Sale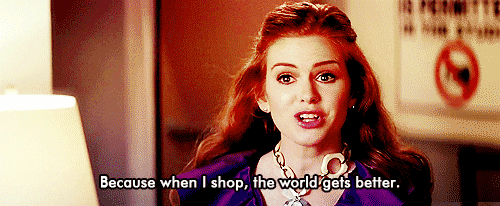 This is the biggest and grandest shopping event on ecommerce platforms. Prices are lowest during this one-day shopping event.
And with ample time for delivery between 11.11 and Christmas, it is the perfect time for a lot of people to do the bulk of their holiday shopping.
Popularity: There is no shopping event as anticipated as the 11.11 sale! Even brands and ecommerce platforms pull out all their guns for this day. Zalora, Lazada, and Shopee got A-list celebrities in the past like Lee Min Ho, Kathryn Bernardo, Heart Evangelista and Kris Aquino to get the public to buy, buy, buy!
Of all the year-end sale events, this is THE ONE to really prepare for.
12.12 Big Christmas Sale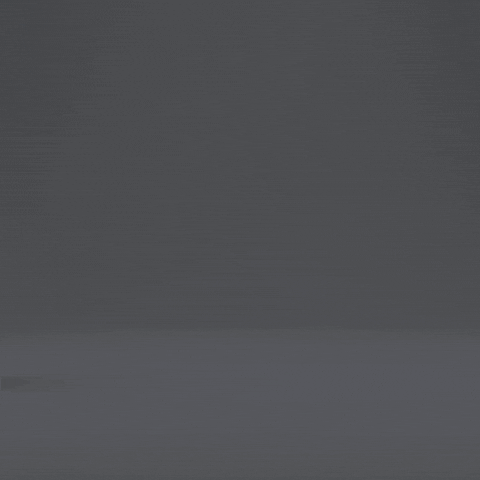 The last super sale date before everything goes into a frenzy leading to Christmas, 12.12 is when all last-minute online shopping is made.
If it were poker, it's when everyone goes all-in.
Popularity: Like other double-digit sale dates, 12.12 is an anticipated shopping event primarily due to its close proximity to Christmas. Also, more people have received their year-end and Christmas bonuses by this time.
So don't rest yet after 11.11, because 12.12 is when the real holiday rush comes and when you can stretch your holiday selling profits.
Other ecommerce shopping events in the year
The year-end shopping events are the big guns, but the rest of the year is filled with other, smaller sales that ecommerce businesses can leverage on. Especially the smaller online sellers who can't afford to compete with the big discounts being thrown out during the big events.
Payday Sale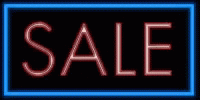 Happening on the 15th and 30th of the month in both online and retail shops, discounts and other attractive offers are used to encourage people to spend their salaries just right after receiving it.
This often falls on the weekend closest to payday. Sale items are usually given 15 to 30 percent off their tag price.
Popularity: Due to its frequency, this has become more run-of-the-mill. Unless it coincides with a festival or holiday, there is little promotion done during payday sales. But it doesn't hurt to offer discounts, as not that many sellers are keen to hold payday sales. If you do, shoppers would likely check out your offers.
Easter Sale
There is no weekend in the Philippines that can get longer than the Holy Week. Work and classes are called off from Holy Wednesday until Easter Sunday in observance of this Catholic tradition.
And what better way to kick back into high gear after this respite than by throwing a one-day sale? Since it's also summer vacation, might as well put those swimwear and inflatable pools at 40% off!
Popularity: As this falls during summer, people are generally inclined to spend more time in malls or shopping centers to cool off from the heat. Or avoid going out at all to avoid the heat and stay home to browse online stores!
Though not as popular as other shopping events, it's still worth noting to tap into it. Line up your summer-themed products and create some vibrant promotional ads announcing your big sale.
Labor Day Sale
It's a day to celebrate the ordinary workers, but Labor Day has shifted to become heavily associated with seat sales for airlines. It wasn't long after that ecommerce platforms jumped in on the bandwagon.
Popularity: Happening every 1st of May in the Philippines, it's extremely popular with the younger shoppers who are always on the lookout for the best deal. Also, what better way to celebrate the fruits of one's labor than spending it on something they really like, right?
Mid-Year Sale/End-of-Season

This campaign is usually done by brands to dispose of their remaining inventories of the previous season before launching new releases. Offering discounts as low as 50-70% off on select items, this is one event where people go and visit the physical stores. After all, the cost of storage and shipping can be higher compared to just slashing prices.
That doesn't mean that ecommerce businesses can't replicate this shopping event. If you have items that are not selling well, this is a good time to offer discounts or bundles so you can make money off of them. You can try and offer these items as freebies or offer them for half their prices when customers buy one of your new collections.
Another way is to offer free shipping for those items. Yes, you may lose a small profit, but it's better than not selling them at all.
Black Friday Sale and Cyber Week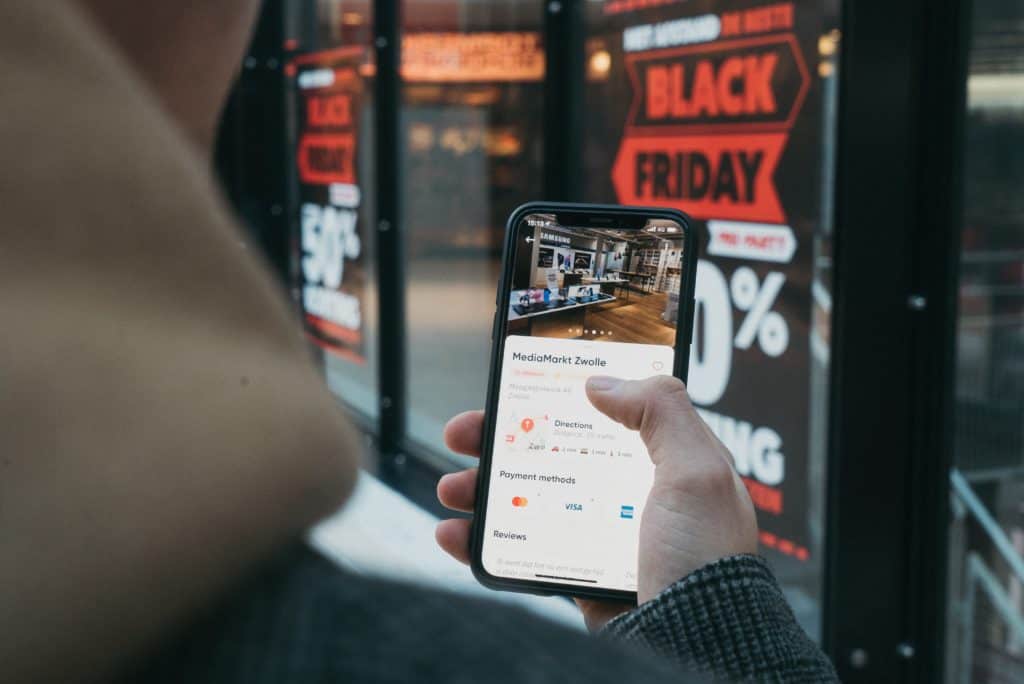 An import from the US, Black Friday Sale and Cyber Week is slowly gaining a local following, thanks to American brands that put their products on out-of-this-world discounts! Though not a major shopping event locally due to cultural insignificance, these two events still attract sales as they're usually held at the end of November and near payday.
Popularity: Has a growing following, especially among fans of American brands. Not as popular as 11.11 but this is seen as a chance for those who missed the previous deals. Performing quite well mainly because of its schedule near a payday and Christmas.
Year-End Sale/End-of-season
Still reeling from the holiday high of December, year-end sales are usually done in early January. Encouraging people to spend knowing they still have extra money from Christmas bonuses and gifts. This is also a good chance to get rid of seasonal/last season items and start a new collection.
Popularity: As people have more purchasing power during this month, Filipinos will be searching where they can best spend their extra money. More often than not, they are likely to make big purchases.
Year-end sales were traditionally held in malls as people start returning after the holiday season. However, due to the restrictions during Covid, the year-end sales now mostly happen online.
Monthly double-digit sales
After the year-end sale in January (1.1), the double-digit monthly sale continue, starting with 2.2 (February 2), 3.3 (March 3), and so on.
Popularity: These are smaller events, and after the year-end frenzy, brands and many online sellers don't really offer big discounts or none at all. You'd be lucky to get five to 10-peso discounts.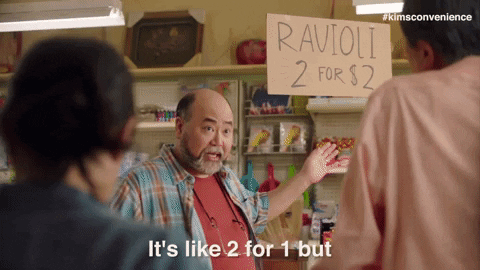 This could be a chance for your brand to shine. Check out what your competitors are offering (which may not be a lot) and outdo them. Give your customers offers that would be hard to resist. Offer vouchers, free shipping or freebies. You won't be competing with big brands so you won't be pushed to bring down your prices too low.
How small online sellers can profit from shopping events
As a consumption-driven economy, it comes as no surprise that the retail and ecommerce industry has multiple milestone sale dates throughout the year.
The challenges during the pandemic were unlike any that the industry has faced. But if the last couple of years were to prove anything, it's that Filipinos love to shop, and being stuck at home is not a roadblock to getting their hands on the goods.
Ecommerce businesses have benefited much from the year-long shopping events, but as in any other industry, there are big and small players. The medium to big enterprises can afford to sell their products at very low prices, but the small businesses can't keep up.
There are ways to still join the shopping events without taking a hit on your cost and profit:
Don't compete with big brands on the major year-end sales (11.11 or 12.12).
Instead leverage on the smaller sale events like the payday sale or monthly sales.
Prepare tactics to make customers notice you, like engaging, targeted ads, videos and curated photos of your products
If you can't offer big discounts, offer free shipping within a limited zone, create a rewards program or just give out cute or useful freebies.
Offer a "limited time price drop" during the big sales, this creates urgency.
Create you own sale event, like a anniversary sale or "all old inventory must go"!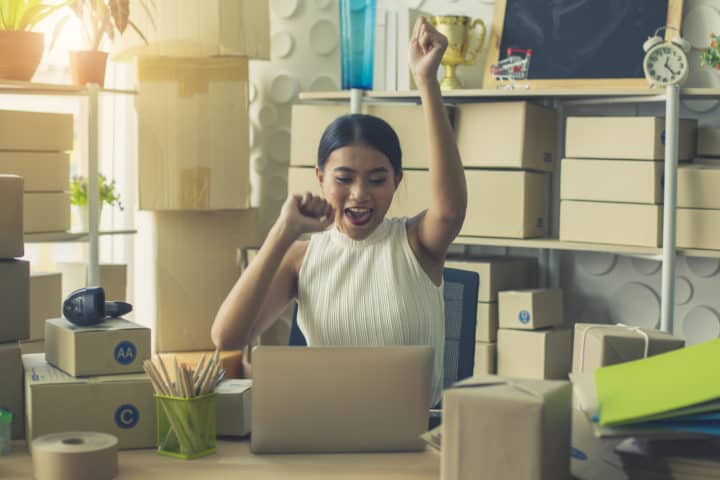 Yes, shopping events are a great way to promote your business and earn big. But there's also a lot of other businesses competing for the shoppers' attention. Preparing early on is the key to success: create ads, check your inventory, prepare the pricing and discounts, and best of all, be ready to take in huge orders.
Finally, partner with a reliable courier service for a hassle-free delivery!
Featured image by PORNCHAI SODA from Getty Images.