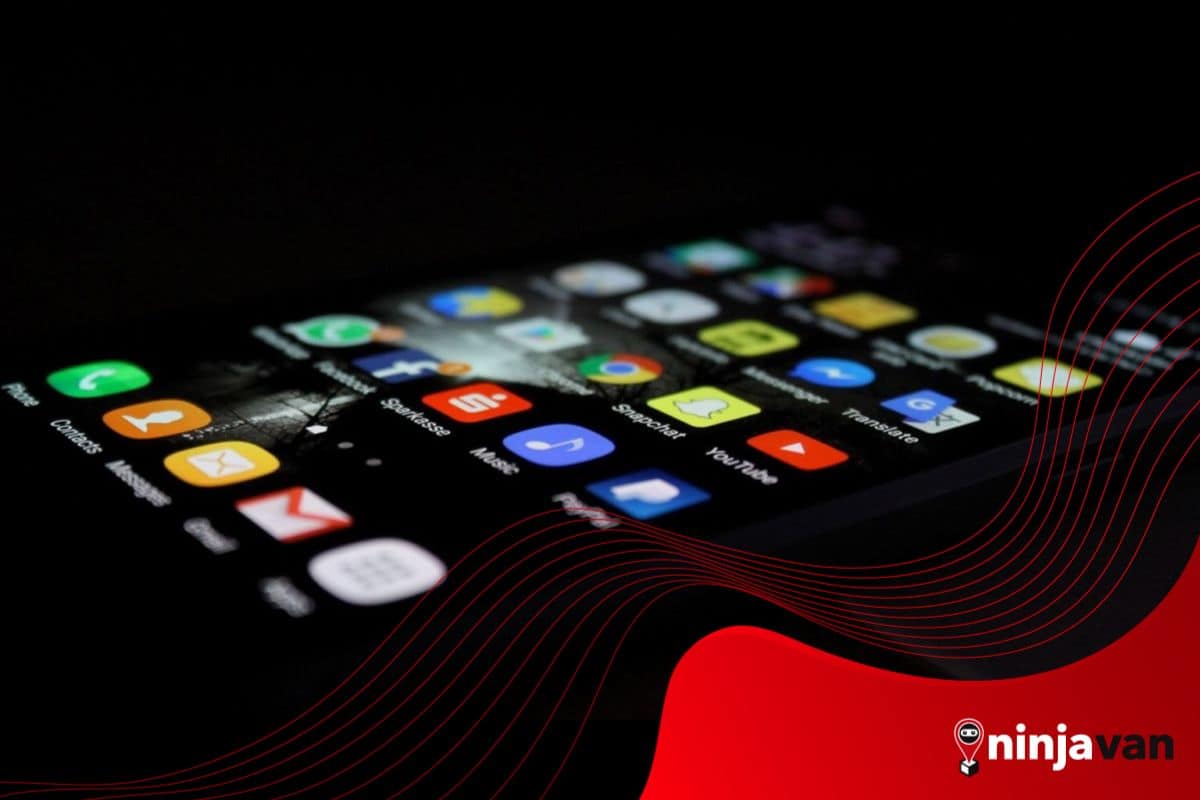 12 Best Apps for Your E-commerce
Don't let yourself get bogged down in the nitty-gritty of running an e-commerce business. Check out our top app picks designed to sort out your work processes in a breeze.
The work-from-home environment has in part accelerated the rise of e-commerce. However, running an online business can be very tricky, especially for first-time business owners who are just getting familiar with the ins and outs of entrepreneurship.
Fortunately, there are powerful platforms and applications out there to help you manage your business processes.
Here are some of our favorites.
---
Team Communications
Top Pick: Slack
With its user-friendly and intuitive interface, Slack is an application that has become indispensable for e-commerce businesses. Coordination on Slack is a breeze, as it breaks down communications into specific channels. It also utilizes detailed filters that make finding information easy.
Best of all, it includes thousands of integrations with other apps, allowing it to fit in seamlessly with most digital stacks.
Honorable Mention: Microsoft Teams
Microsoft Teams is especially useful for breaking large organizations down into small, focused teams. The app places a large emphasis on video and audio calls while allowing for easy schedule coordination.
Graphic Design
Top Pick: Canva
Canva is a beginner-friendly one-stop shop for most graphic needs. It offers a wide range of vectors, stock photos, and design templates suitable for digital ads and other visual content. The platform also includes business cards, invitations, t-shirts, and flyer templates among others.
Honorable Mention: Invideo
Invideo is a free online video editor/creator that allows even graphic design novices to create high-quality video content. The platform is especially useful for social media needs, coming with Instagram, Facebook, and Youtube-appropriate video editors.
Finance and Accounting
Top Pick: Quickbooks
Quickbooks manages to simplify accounting processes with its easy-to-use, comprehensive, and customizable set-up. It also has a forgiving learning curve and many integrations with other business apps.
Quickbooks comes with over 50 different kinds of common financial report templates, which can instantly be sent to stakeholders.
Honorable Mention: Freshbooks
Freshbooks is perfect for e-commerce businesses and freelancers who are always on the move. Its cloud-based technology allows users to track project time, manage expenses, and send invoices to customers remotely.
Inventory Management
Top Pick: On Shelf
On Shelf gives users up-to-the-minute advanced analytics and data. Its powerful technology automatically sorts inventory according to the most and least profitable items while creating graphs that illustrate sales trends. On Shelf also generates recommendations for correct inventory levels for each item, helping e-commerce businesses avoid overstocking.
On Shelf's biggest drawback is that it's only compatible on iOS systems.
Honorable Mention: Sortly
Sortly is a powerful tool that entrepreneurs can use to oversee their inventories. Its full-fledged inventory management system comes complete with a built-in barcode scanner, stock alerts, and QR code reader among other customizable features. All of this is accessible directly from a user's phone.
Productivity Suites
Top Pick: Microsoft Office 365
Office 365 is a complete digital-workplace suite, featuring dozens of different platforms that serve a diverse number of functions. Its core applications such as MS Word, Powerpoint, and Excel have been the industry standard for over a decade.
The cloud-based Microsoft ecosystem is immense, giving users nearly-limitless functionality. Rounding it all off, Office 365 applications are undergoing constant improvement, ensuring that users enjoy the best possible experience.
Honorable Mention: Asana
Asana is a streamlined app that focuses on allowing businesses to collaborate seamlessly. It has features such as Kanban boards that help groups of people stay organized, focused, and productive. It's perfect for simplifying team-based management.
Shipping and Logistics
Top Pick: Ninjavan
Ninja Van is a delivery application trusted by more than 600,000 shippers across Southeast Asia, including large e-commerce businesses such as Lazada, Shopee, and Zalora. Its flexible pick-ups, reliable Cash-On-Delivery, and easy order creation make it the perfect choice for businesses of all sizes.
Ninja Van's popularity has grown from a proven track record of good customer service, reliable couriers, and a user-friendly interface.
Honorable Mention: Just Use Ninja Van.
Really, there's no reason to look elsewhere!
Featured image by Rami Al-zayat on Unsplash.