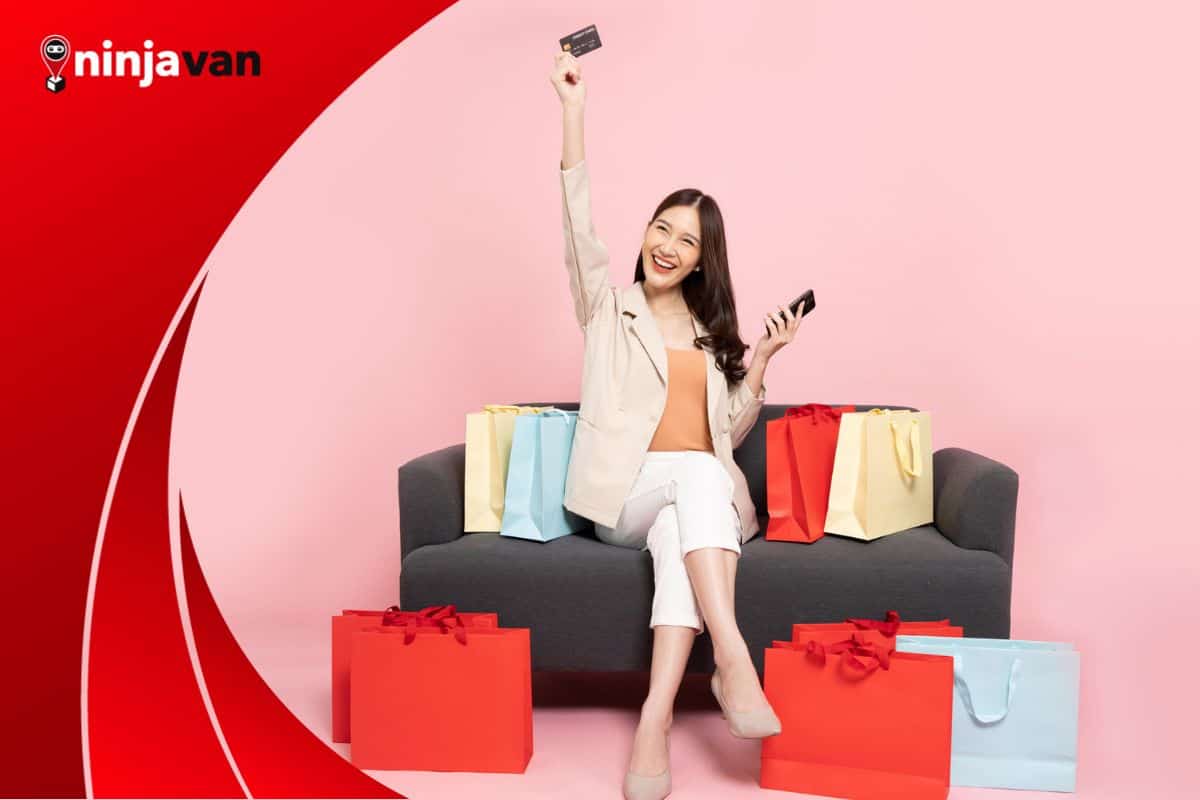 Upselling Techniques for Your Online Business
Maximize your revenue with upselling strategies for your ecommerce business. Here are some useful tips for you!
We've all experienced a form of upselling in the past. And sometimes, it's never a positive experience for you as a customer.
Sometimes, it's a simple "Upgrade to large na po?" in your favorite fast food restaurant. But then you also have pushy salespeople that blatantly make you feel like you're being squeezed for more money.
Because of this mixed bag, you might hesitate to use the term "upselling" in your marketing strategies. But what many small business owners should know is that it's not about whether or not you upsell, but how you upsell.
What is upselling for ecommerce?
Upselling for your online business means getting customers to spend more by persuading them to buy upgrades or premium versions than what they initially planned to buy.
You've seen this in plenty of commercial establishments. But you can also see them online. Here are a few examples of upselling a product or service. A couple of examples you might recognize: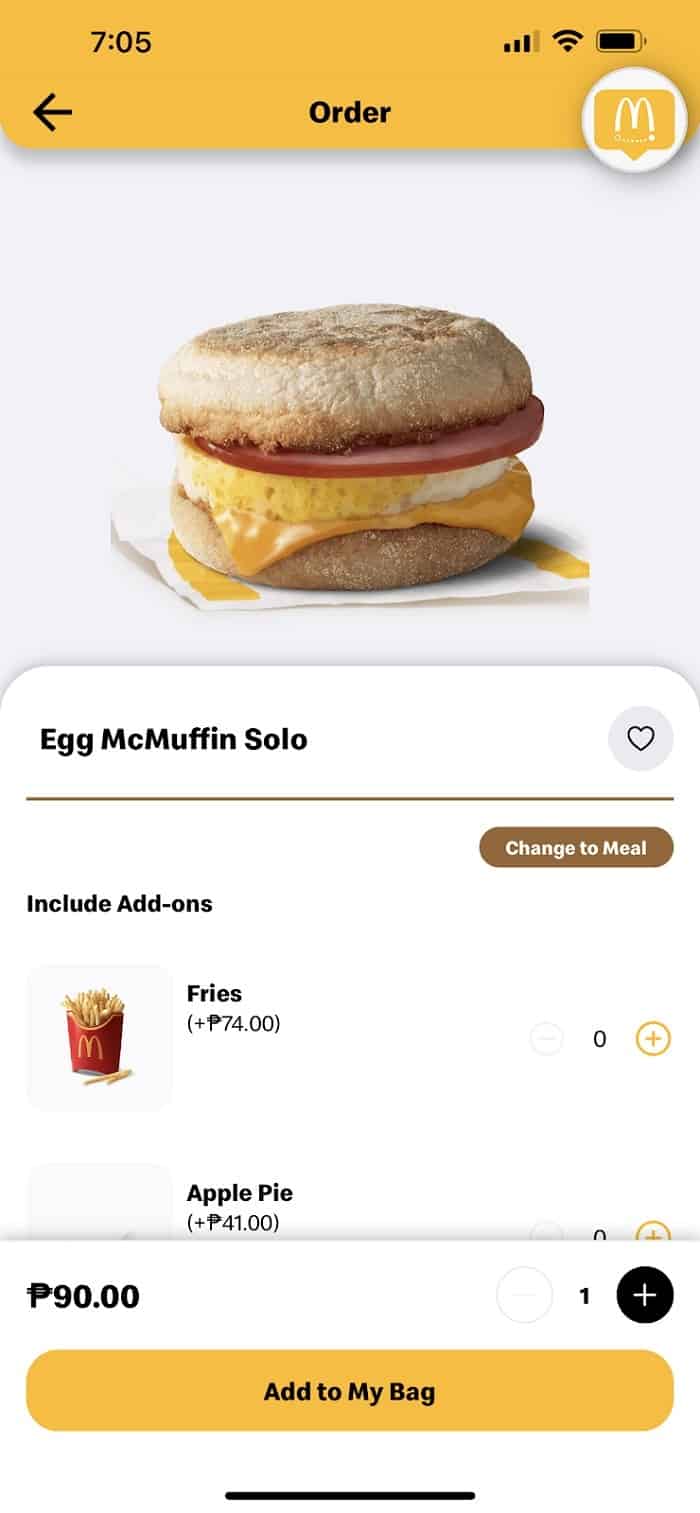 As you see above, ala carte items have the option to be upgraded to a meal. There are also add-ons for items outside of a meal set that McDonald's recommends.
Meanwhile, here's Samsonite upselling their premium best-selling products: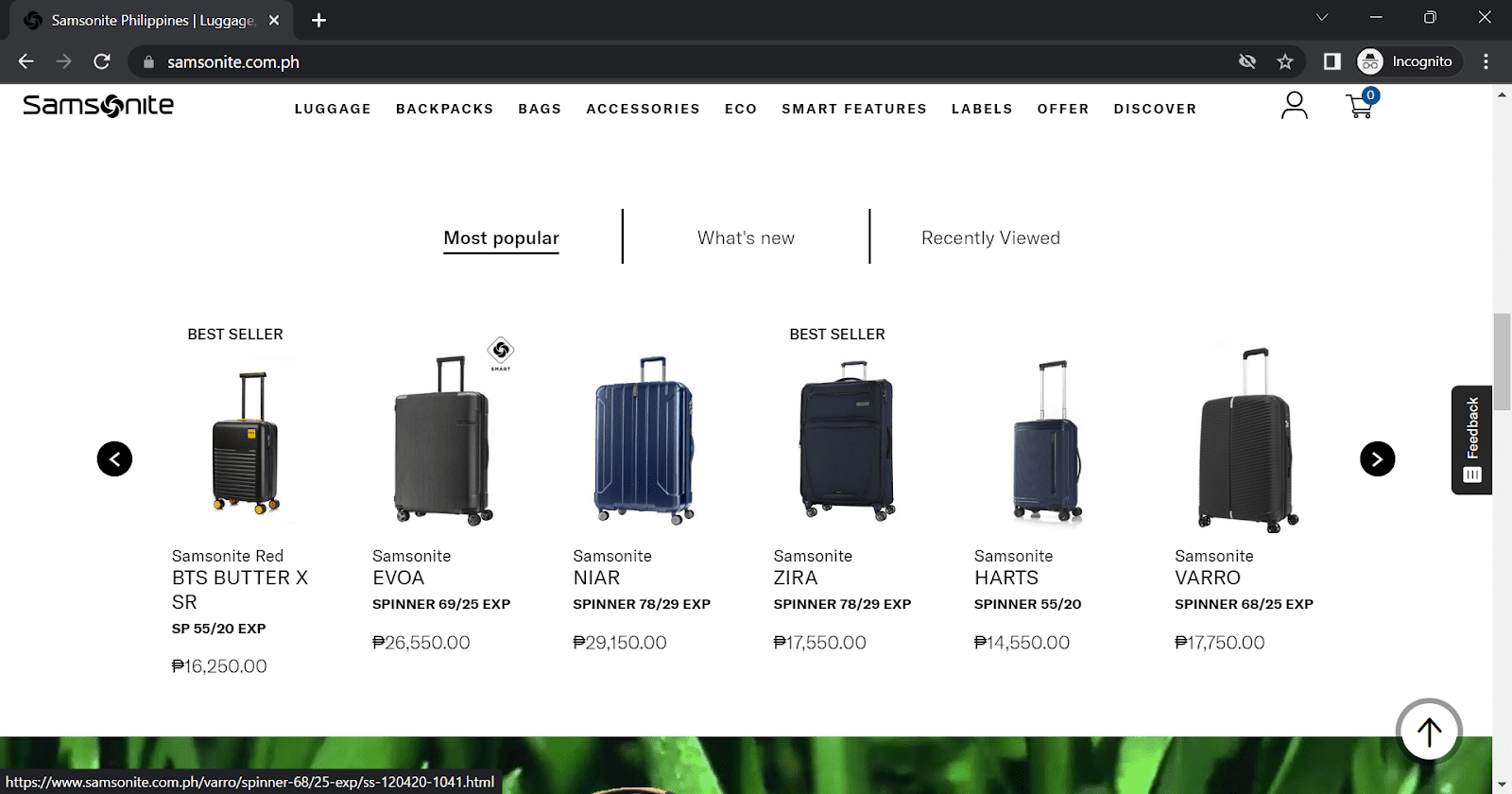 By upselling your products, you can increase the value your customer receives and the profit you earn from a sale. When done incorrectly, you could risk how your customer feels dealing with your business.
But once you've mastered the art of upselling, you can build customer relationships while maximizing your revenue.
Benefits of upselling for your online business
Upselling is an additional part of your marketing strategy, and it has plenty of benefits.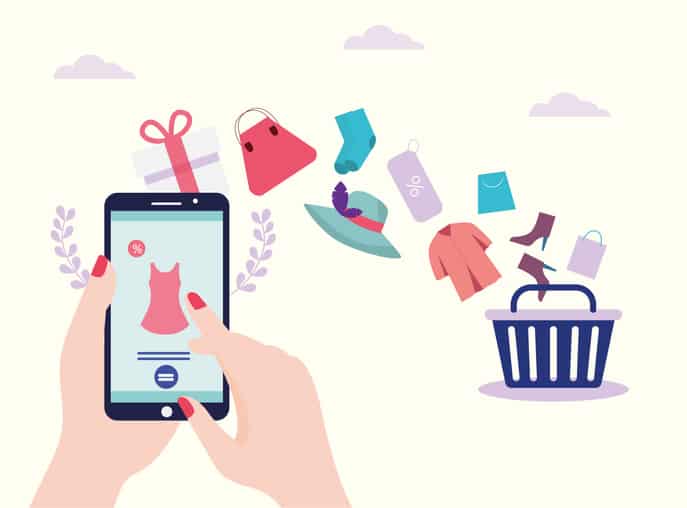 Increased likelihood of better sales
Once you've convinced a customer to buy a certain product, it's much easier to upsell than to find another customer to sell to. Upselling gives you up to a 70% chance of selling to an existing customer, while finding a new customer gives you a 20% chance of making a sale.
Build better customer relationships
When done correctly, upselling gives customers more value in their purchases. The correct way of upselling makes customers feel valued, rather than simply pressuring them to increase your sales.
Creating better relationships can lead to improved customer loyalty and retention.
Improved profit margins
Many customers who visit your online store are already interested in making a purchase. Upselling is a great way to maximize how much you can earn from that sale by getting them to buy additional products and services that can improve their experience.
5 effective upselling strategies in online selling
Here are some effective techniques to upsell your products on your online store.
Cross-selling
Cross-selling is a form of upselling where you suggest other products that go well with the original product your customer wants to buy. For instance, this means putting add-ons or a list of other suggested products on every product page.
For example, the Power Mac Center's online store upsells by offering iPhones with different memory storage sizes.
It also cross-sells since, at the bottom of the product page, they list several products that customers would want to buy on top of their iPhone, like phone cases, screen protectors, charging blocks, and more.
Check out how you can Design an Effective Product Page that Converts
Seamless upselling navigation
Effective online shopping means getting your customer from your home page or landing page to the checkout page in as few clicks as possible. This means it can be difficult to add in an upsell if it means taking your customers to other pages.
But with a fast and easy way to upsell upgrades, cross-selling, and other add-ons, you can get customers to buy more with little disruption to their buying process.
Flowerstore.ph makes it easy for online customers to order add-ons like cakes, balloons and other products when they buy flowers.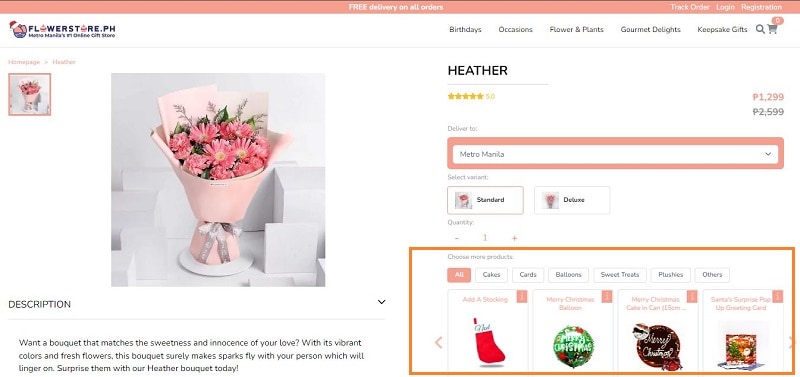 By making upselling much easier to process on your website, customers can have a seamless experience that make purchasing additional products easier.
Bundle deals
Many Filipino customers can't resist a sulit deal. They might go to your online store to buy Product X and might not want to buy Product Y and Product Z, but they're likely to give into a budol purchase if they're in a bundle that promises savings.
For example, Scrub Daddy's Shopee page is selling from different cleaning brands.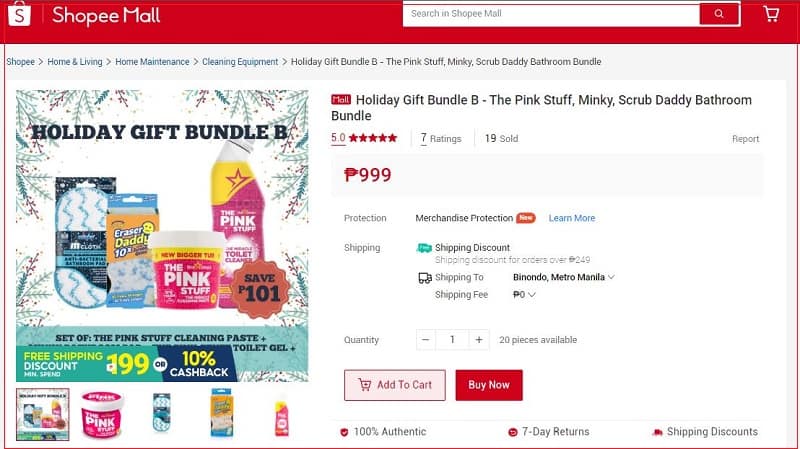 Those who were originally interested in buying only The Pink Stuff may want to take advantage of this deal since it offers better value.
Want to sell on Shopee, too? Here's an easy A Step-by-step Guide on How To Start Selling on Shopee
Offer free shipping
Convince your customers to spend a minimum amount on their online shopping by offering free shipping if they purchase a minimum amount. This is an effective way to increase the chance that your customers spend a certain amount to improve your profits.
For example, Uniqlo's online store doesn't have a minimum spending requirement.

However, it offers customers free shipping if they spend at least P2,500. If customers find that their total is close to P2,500, they might be convinced to buy an additional item rather than pay the shipping fee.
Here's more tips on How to Win More Customers With Free Shipping
Limit upselling margins
Limit how much you should be pushing your profit from a sale. If a customer intends to only spend a certain amount on a product, it can be difficult to upsell another product that's twice the cost of the original one. Any more than that, and it leaves a bad experience with your customers.
An example is the recommended products under one of the serum products of Mink PH.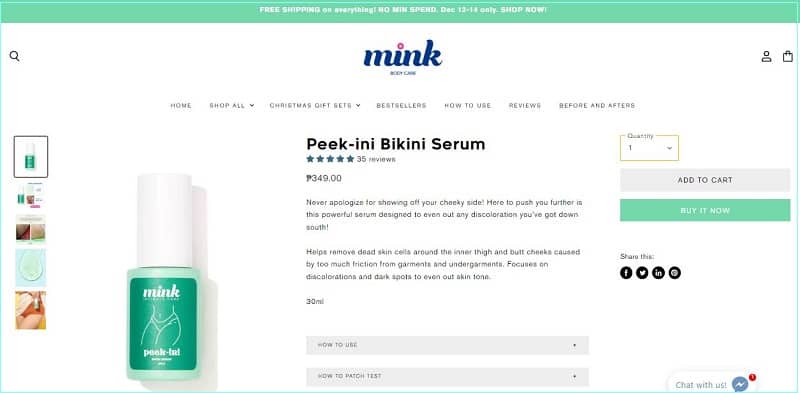 The product itself is P349, and three other products cross-sold here have the same price. Only two products are more expensive, giving customers a better range of options.
Did you know? Mink PH is one of the sustainable brands from eco-entrepreneur, Riza Lana Sebastian
Play around with different upselling strategies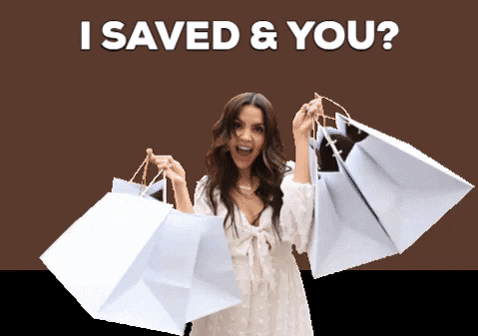 Make it more interesting for your customers by trying different upselling strategies on your ecommerce site. At the same time, you can see which works well and which doesn't attract engagement.
But remember that it's not just about increasing your revenue, upselling should add value to the customer's purchase and experience.
Don't forget to promote your offers online! Because what's the use of all your cost-saving upselling strategies if customers don't know about them? Create engaging posts or ads on your social media to attract buyers to your online shop.
And here are some useful tips on Designing Your Brand for Social Media.