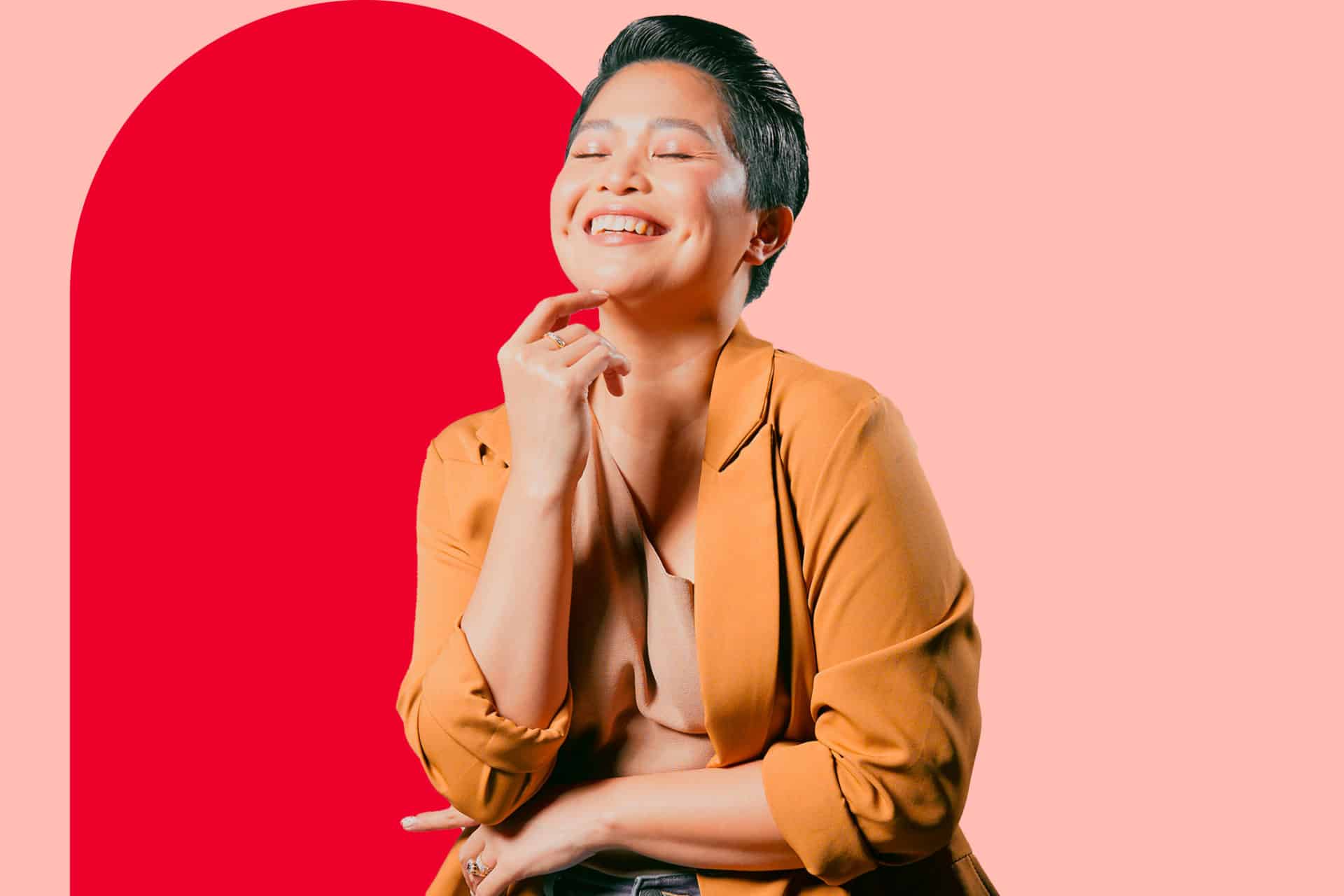 Brand Builder and Mama Earth's Warrior
Rizza Lana Sebastian, CEO and Founder of Lana PH and a host of other brands, shares her inspiring success story.
It's hard enough launching a business in the highly-saturated beauty market, building sustainable and eco-friendly skin care products in the Philippines? Even more so.
"It's more difficult and more expensive. But as we say, people and planet over profits," shares Rizza Lana Sebastian, CEO and Founder of organic and cruelty-free skincare brand, Lana PH. It doesn't just offer products from natural ingredients, but it also promotes a zero-waste lifestyle.
Rizza launched the brand in 2017; she wanted to start a business that was in line with her passion.
"One of my pain points then, maraming magandang skincare pero hindi akma sa weather natin. So it made sense that I create skincare for the Philippine weather and for Filipinas.
"Sobrang saturated na ng beauty industry. (But) when you start to think about your consumers more and less about your business, dun ko nakita na mas tumaas yung sales namin. Nung magsimula kaming makinig sa customers namin."
Finding the right business partners
Rizza also shares how working with the right partners has helped her, and why business owners should be choosy with their suppliers.
"Whenever you have a business you cannot just pick partners na, 'Bahala na si Batman!' Kse lahat ng himay-himay sa supplies sa business mo is part of the customer journey. Especially with logistics.
Rizza and Lana PH have been Ninja Pro partners since they started. The first thing that attracted her was the automatic dashboard for shippers. "Kse ako lang dati nagsusulat sa mga waybills dati, and ayoko na magsulat gusto ko type-type na lang. So I chose Ninja Van."
"As a business owner, you have to be able to eat stress for breakfast."
But what really convinced her to stay with Ninja Van?
"One thing I like about Ninja Van is they never forget to ask their clients kung paano ba magi-improve yung services. For example, I tell them maybe we can improve the shipping time. And what I appreciate more is inaaksyuan talaga nila, and ina-update nila ako kung ano yung resolution.
"I also asked them if they can allow us to use our own sustainable packaging para hindi na plastic 'yung gagamitin. And they honored that. As an eco-friendly brand, that's a huge thing for us and our clients."
From career woman to social entrepreneur
Rizza is one of our admired Filipino social entrepreneurs. She's known for her dedication to saving the planet through her brands and initiatives.
But fate could've handed her a different path altogether if not for the encouragement of her boyfriend (now husband) to try entrepreneurship.
"I started as a hotelier. And then one day he said, Riz, you have the potential to be a businesswoman! I wasn't sure sa umpisa, but when I finally had the courage to start and do things even if I was scared, I realized 'Ahh kaya ko pala!'"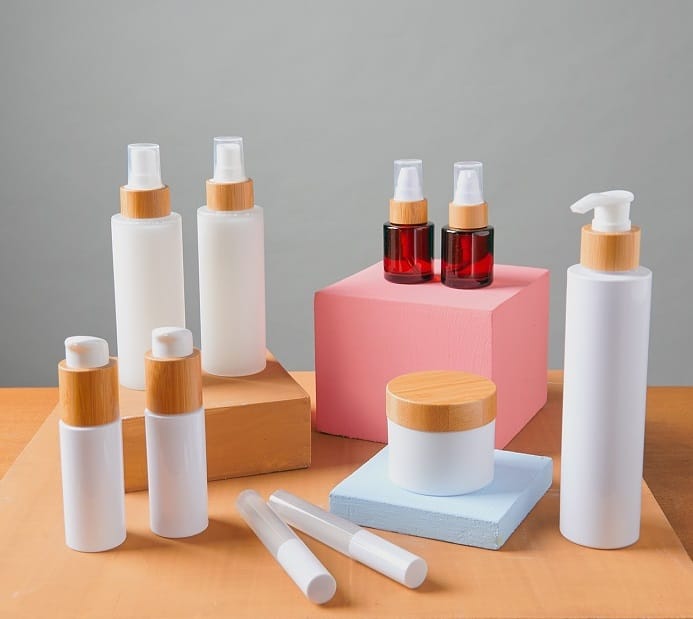 So in 2014, they set out to launch Whim Manila, a customizable phone case and shirt brand. Lana PH followed three years after. And then in 2020, they launched another body-positive skincare line, Mink PH.
The couple didn't stop there. "We started a couple more brands; a jewerly line, a restaurant, and then we built an aesthetic clinic." Their long list of brands today also includes Lando Batumbakal (skincare for men), Lando's and Amarah's Corner (restaurants in BF Resort, Las Piñas).
Although she doesn't like to play favorites with their businesses, she said Lana PH is the brand that resonates most with her.
Learning from tough challenges
"As a business owner, you have to be able to eat stress for breakfast," she says when asked about the challenges she's faced in running her businesses.
"Pinaka-challenge was my limited experience with entrepreneurship and limited access to mentors. Lahat ng alam namin ng asawa ko sa business nadapa muna kami bago kami natuto. Pero what if someone had guided us that time? We would have avoided expensive mistakes."
Having experienced that difficulty, she and her husband decided to create a community that helps other small business owners who are just starting and struggling. They provide mentorship on brand building, marketing and the legalities of establishing a business.
Most importantly, "We teach them how to build their brands ethically."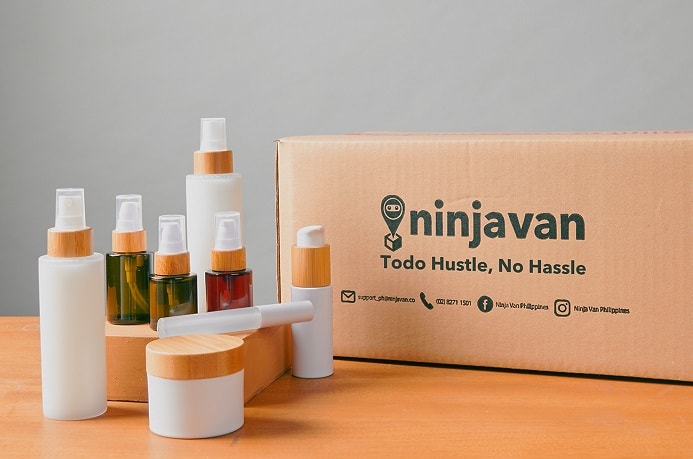 SUCCESS and Filipino social entrepreneur don't always go together. But Rizza's dedication and hard work enabled her to run sustainable skin care brands that click well with customers.
And if you think she's done building brands, think again. "I still have three brands in the pipeline," she shares. "(Then) I wanna add more product lines for Lana PH and hopefully, expand the brand internationally."
Rizza's advice to aspiring entrepreneurs:

"Number one, always research and keep on learning. Two, do things even if you're scared. When you try to overcome being scared, that's when you'll have a breakthrough."
Get better shipper experience today!
Learn more about our services and choose the right options that meet your shipping needs.