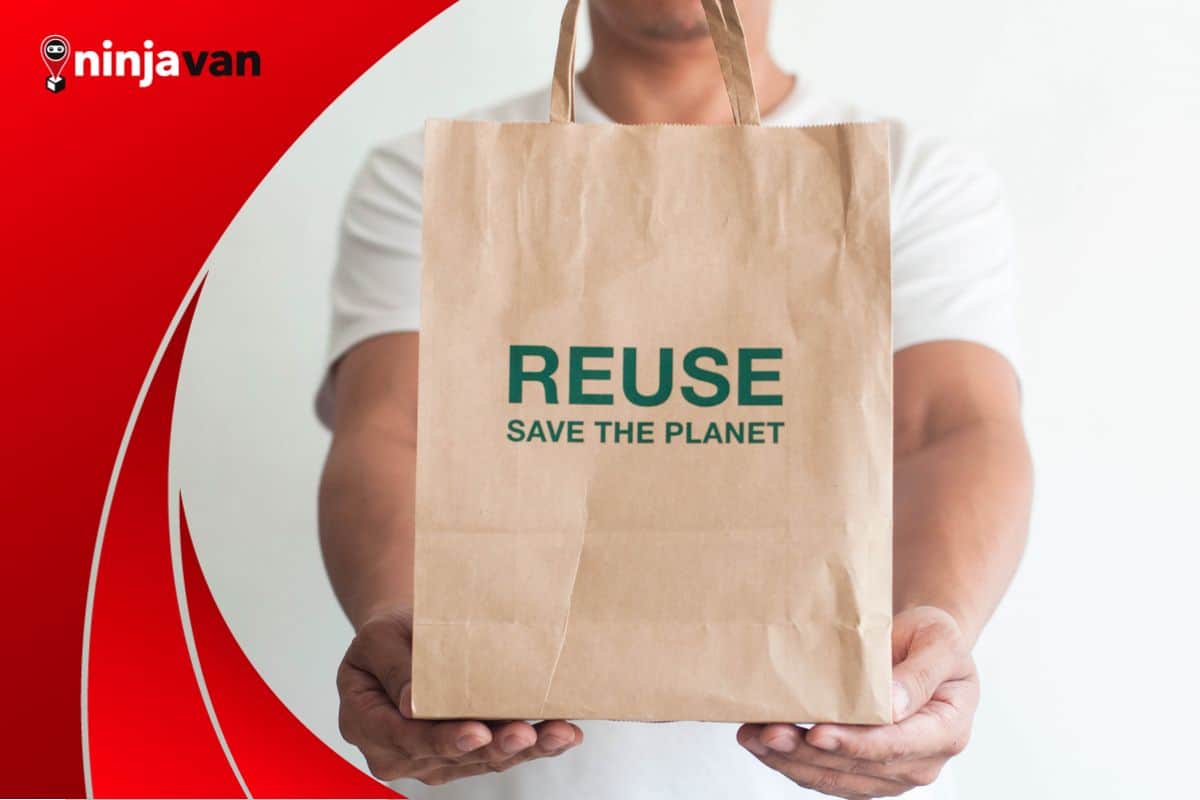 Be An Eco-friendly Online Business in Small Steps
You don't need a grand plan to become an eco-friendly business. You can do it in small
Now that the world sees online shopping as a more convenient alternative, a significant demand for fast deliveries is also noticeable.
Online sellers and couriers made products accessible almost anywhere — across cities, towns, and even countries. Given this, it's impossible to overlook how the logistics process largely contributes to the planet's greenhouse emissions.
As consumers become more aware of these environmental effects, they now prefer sustainable businesses to patronize. It begs the question, how can you make your online shop more eco-friendly?
Why eco-friendly ecommerce practices are better for your business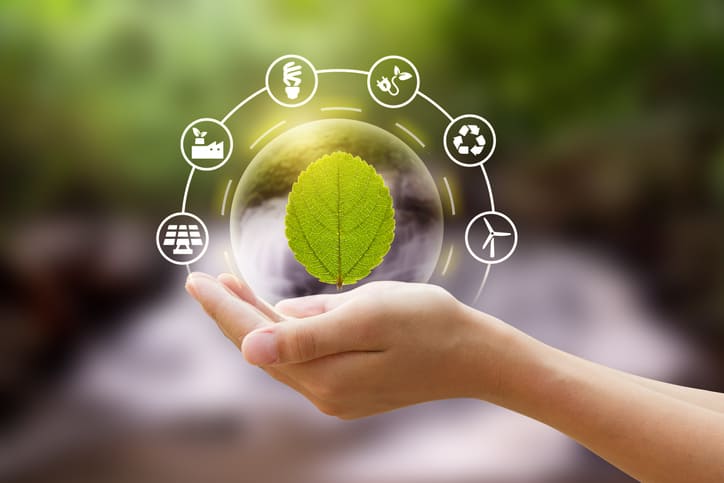 Making a decision to switch to being an eco-friendly business cannot be taken lightly. It's only right to weigh the risks and the relevant benefits this choice has in store for your online business.
Brand reputation
Choosing to be sustainable in a highly competitive world may be one factor for success. A survey in 2022 stated that 81% of consumers are willing to pay a bit more if it means they're patronizing businesses that use sustainable products.
Through this, we see that customers are keener on their choices that affect the environment. They're more willing to support brands that practice and prioritize sustainable decisions in their business. In an instance where two identical shops are in comparison with each other, one major category for consumers to make their choice is definitely sustainability.
Lower costs in the long run
It may be an initial impression that switching to more eco-friendly business practices entails more expenses, but these choices are actually cost-effective in the long term.
Using recycled materials, using accurate sizes for packaging and reducing energy consumption are simple examples of how going green actually benefits your expenses and lowers production costs. All these combined with a boost in sales guarantee an increase in your overall revenue.
Better for the planet, better for all
Bottom line, there's no better reason to go green other than the fact that all these steps that your eco-friendly business will take are lasting contributions to making the environment better, thus directly affecting your business in the long term.
81% of consumers are willing to pay a bit more if it means they're patronizing businesses that use sustainable products.
Simple sustainable practices you can do in your online business
If you think your ecommerce shop is ready to make the switch, let us walk you through the simple steps to take in jumpstarting sustainability for your online business.
Start with shipping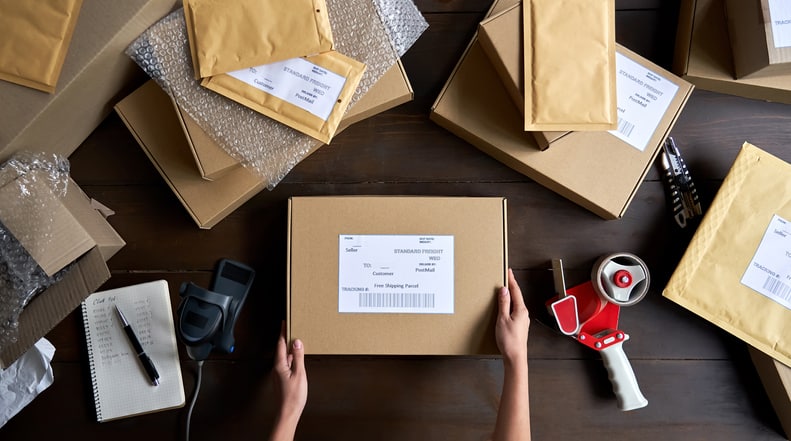 As we've mentioned earlier, deliveries and packaging are possibly the biggest contributors to the increasing carbon footprint of online businesses.
Start off by fixing your shipping preferences. You can do this simply by scheduling deliveries in bulk. This practice will decrease the use of greenhouse gas emissions from trucks and other delivery vehicles.
It would also help if you would limit using the express delivery option for time-sensitive products only as this would allow the couriers to follow a single route without having to schedule extra deliveries and drop-offs.
You can also encourage customers to pick up their orders at a store or specific pickup points. In the Philippines, the term "pasabuy" is getting more and more popular as customers usually consolidate orders and have one person place the order and transact for them.
Additionally, this practice will also boost traffic for local and small businesses as it's more convenient to pick up orders nearby.
Sustainable packaging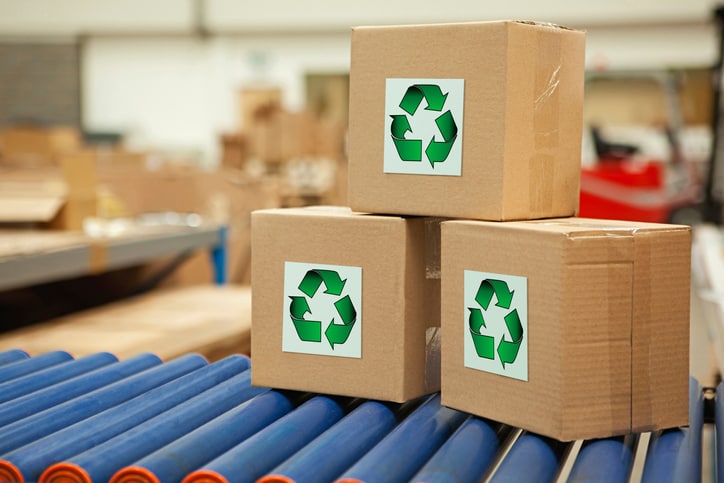 How you package your products are also vital in ensuring that your online business is taking the eco-friendly route. The golden rule is to avoid using too much packaging and single-use plastic.
Using plastic and foam may be popular among small businesses because they're undeniably cheap, but using cardboard and paper is the more eco-friendly and sustainable packaging choice.
Make sure that you use just the right size and amount of packaging materials per order. Through this, you will not consume too much space in the delivery bulk, and you also lessen the number of resources to be used in each order.
You can also communicate to your partner courier that you would like to use your own packaging so that you have control over the materials you would like to use. Ninja Van offers this option to our shippers.
Here are 4 Sustainable Packaging Options for an Eco-Friendly Brand
Reduce returns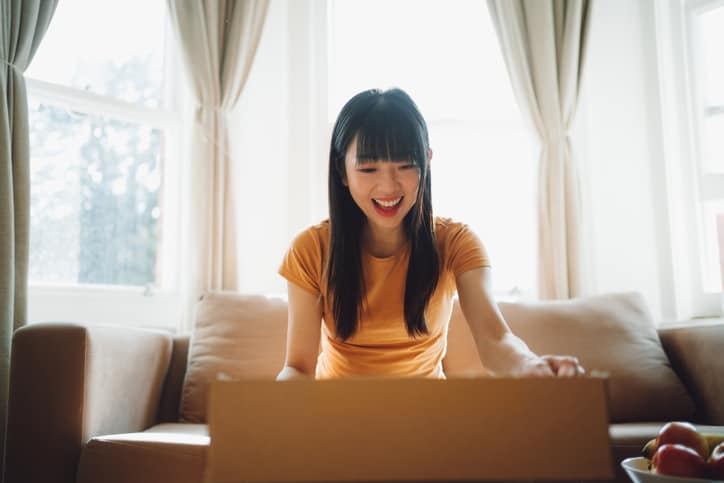 Obviously, products that go back and forth between the buyer and seller tend to double and triple the process, hurting the earth with plastics and greenhouse emissions. Controlling the product returns will significantly aid your choice to go green.
To start, make sure your business has a solid policy on product returns. Set a limited number of returns, so you can cater to your customer's needs and concerns without seeming like you're encouraging them to buy as much as they can because they know they can easily return items they don't like.
Remember that it's best to communicate your sustainable choices to your customers so they can support you as well.
Check out these Top RTS Reasons and How to Avoid Them
Another creative way to go about this is to offer discounts to customers who waive their choice to return what they bought. You can also offer a free return option once while having the customers pay for the succeeding returns.
Most importantly, you can provide clear product information which must include all the needed information since the customers could not feel and experience the products firsthand. Make sure to include genuine photos, accurate sizes, and all other needed information.
This guarantees customer satisfaction and empowers your customers to make informed and definite choices in their product consumption.
Build an eco-friendly shop and brand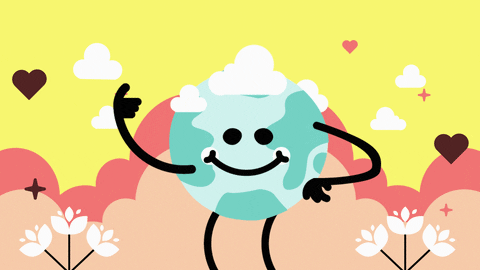 It may feel like a huge step toward a more meticulous direction for your online business but choosing to go green is always a win in the long run.
You just need to find the correct balance between caring for the environment and making your online business profitable at the same time. You got this, we believe in you! Because caring for Mother Earth should always be a priority.
Take inspiration from these eco friendly businesses:
10 Inspiring Filipina Social Entrepreneurs
Brand Builder and Mama Earth's Warrior