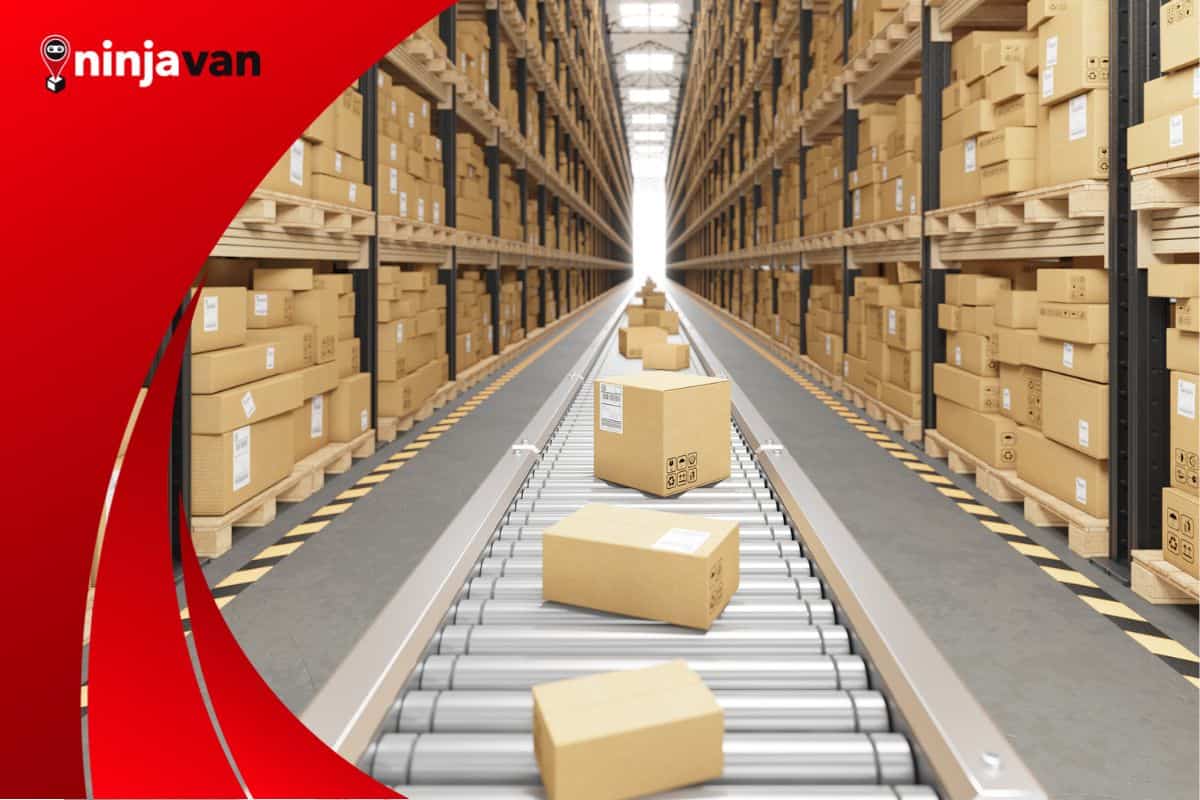 5 Mistakes to Avoid When Choosing a Courier Service
Choosing the right courier or logistics partner can make or break your online business. So, it's crucial to find the right one for your growing needs.
There are so many important things to consider when you're growing your small business. Your products, income, cost and suppliers are probably the first ones that come to mind.
As you gain customers and slowly expand your market, you also understand the importance of partnering with a good third-party courier service (3PL) here in the Philippines.
To help you out, here are the different mistakes to avoid when choosing a courier service for your growing business.
But first, you may want to understand How 3PL Works
Why is choosing the right courier service important?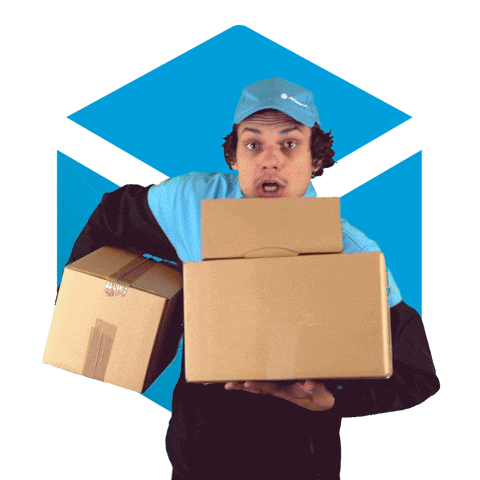 Choosing the right courier service or logistics partner is crucial to the success of your online business, as it can either build or kill your reputation with customers.
Many customers choose online shopping because it's instant and convenient. They also expect a smooth flow of transactions and fast delivery of their purchases. Therefore, it's not enough that your products are good. The whole experience, from ordering to the actual time of delivery, is a deal breaker.
Here's a quick infographic of Your Parcel's Journey from First to Last Mile
What does my business need?
Choosing the right courier is never one size fits all. The best way to find the right one is to know your business needs first. This will determine your negotiables and the things that you value the most.
Make sure to consider the kinds of deliveries you will be making and, of course, your working budget. To understand this, you have to be familiar with the different options for shipping.
Same-day delivery
This courier service is when the product is delivered within a few hours from when it was purchased. This is the ideal option for time-sensitive products to ensure quality until the order arrives at the customer's door.
It's important to note that same-day deliveries impose a cut-off time for orders. In some cases, couriers must meet a specific number of orders before shipping them off. In these instances, the longest time for the delivery to be fulfilled is early morning the following day.
Overnight delivery
These deliveries take 24 hours from when it was purchased and guarantee your buyers that their orders will arrive the next day. This type of delivery is perfect for customers who are in a hurry but are willing to provide more time allowance for order cutoffs.
Choosing the right courier service or logistics partner is crucial to the success of your online business, as it can either build or kill your reputation with customers.
Standard delivery
This is your usual option for shipping parcels. There's no need for any special arrangements to deliver the orders faster. Choosing standard delivery is also the cheaper choice as it allows the parcels to arrive 2-5 days after placing the order.
International delivery
This option takes the longest since it ships parcels across countries. There are many factors to consider in shipping internationally, such as country-specific laws and regulations. As your business gets a wider audience, it's good to slowly ease into shipping with a logistics company that offers international courier service as well.
Choose the right courier service that matches the nature of your business, your target market and your budget.
Here are some things to know before you Start Shipping to Other Countries
What are the common mistakes when choosing a courier?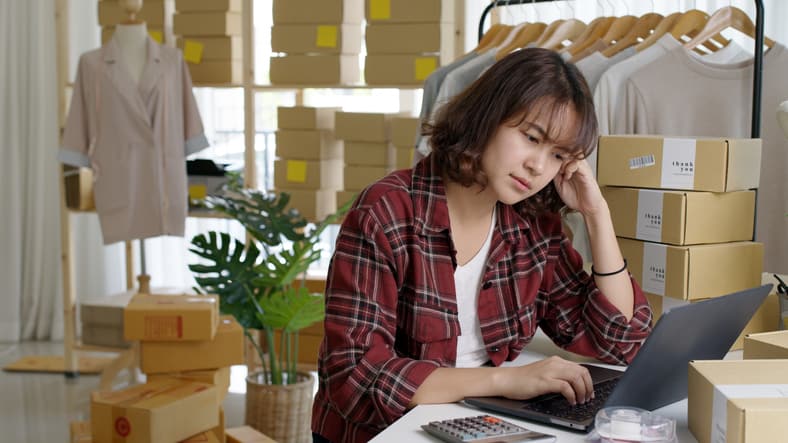 With all the ins and outs of starting an online business, it's easy to overlook some necessary factors when choosing the best courier service.
Here are the 5 mistakes to avoid:
1. Choosing the cheapest courier service
It may be easy to prioritize choosing the most inexpensive option, but sometimes, this also comes with a price. The key is finding the balance and getting your money's worth by choosing a partner courier that works with your budget but can provide the quality you need.
After all, we always get what we pay for.
2. Going for a startup courier services company
It's best to choose a logistics partner with enough experience to cater to your needs and offer provisions for your deliveries. Choosing a startup courier service might not be wise as you'll need a partner that has already encountered the worst-case scenarios to know how to handle all kinds of parcel and delivery issues.
3. Overlooking the courier's locations
The courier's location (or locations) is important because one, it will dictate the time it'll take to pick up your parcel. Or, if you prefer to drop them off, they should have a dropoff point near you.
Second, you should also check if they have hubs or satellite offices in locations where you ship your orders, especially in far provinces, so you're confident the orders will be delivered on time.
4. Failing to check the company rules and policies
Just like any other agreement when working with different companies, it's important to review the courier's rules and policies to make sure your business and the courier company's processes are aligned. Otherwise, you might encounter costly issues in the future.
5. Not checking the company's customer service
As the smooth delivery of the parcel impacts a great deal in your customer's experience, it's important to choose a courier service that's always accessible, helpful and polite. If anything goes wrong in the course of the parcel's transit, you should be able to contact them for assistance at all times.
Extra perks and rewards for shippers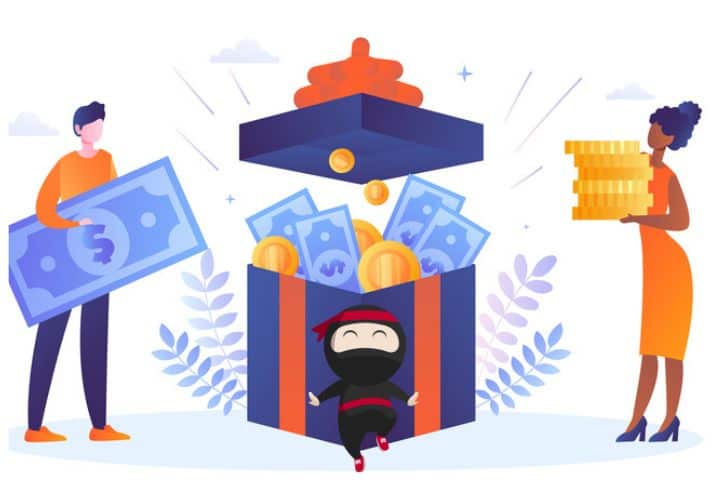 Now that you know how to carefully choose a partner courier service based on these precautions, it's also nice to check for any extra perks and benefits they provide shippers, such as rewards and rebates.
For example, when you sign up for a Ninja Van Pro VIP account, you can earn points for every shipment you make. You can claim great rewards like shipping rebates, travel vouchers, gadgets and different business solutions.
Choosing the right courier service in the Philippines as you start your business is crucial that's why it helps to be aware of the common mistakes made when deciding which courier partner to go for.
In a sea of couriers out there, never forget that the best choice is the one that's the most suitable for your growing business.