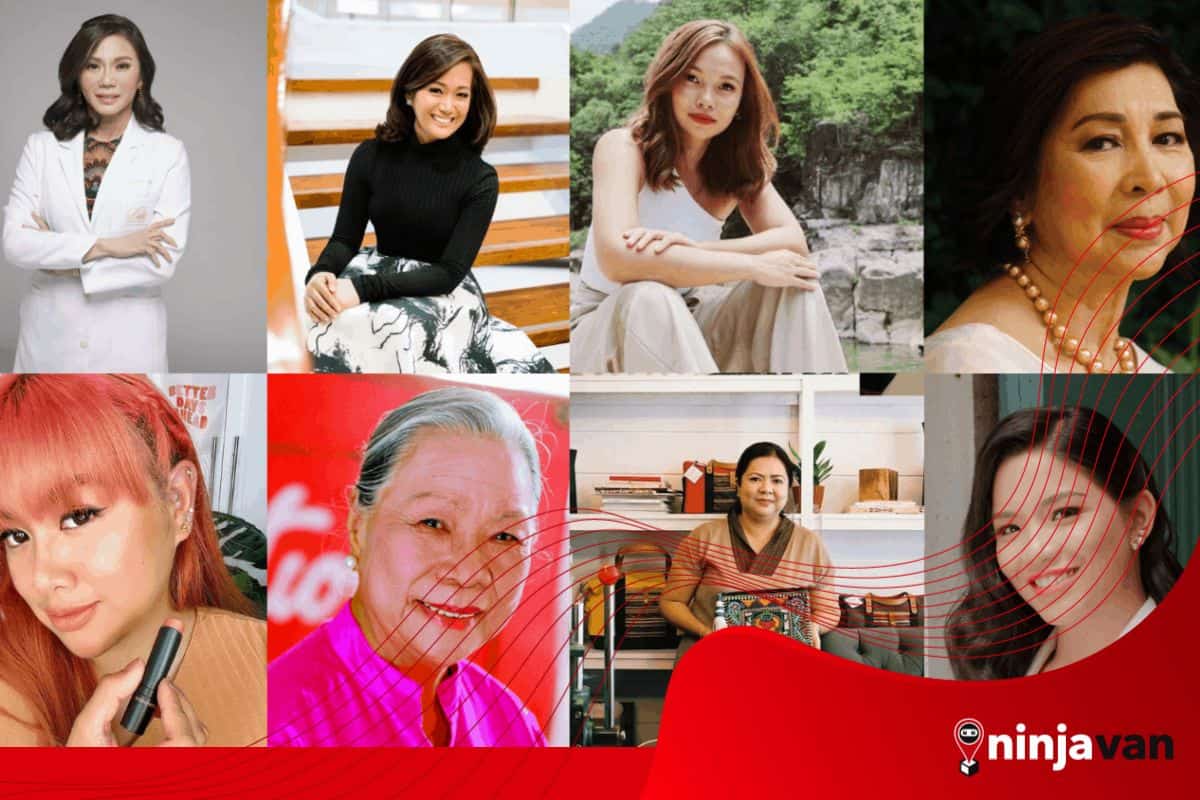 Filipina Pride: 8 of the Most Successful Business Women in the Philippines
It's International Women's Month, and what better way to celebrate it than through celebrating 8 of the most successful business women in the country!
Being a woman in business comes with a lot of hoops to jump through. They usually have to work doubly hard to build their enterprise, all while being a mother and raising a family. But many women entrepreneurs persist and succeed through smarts, hard work and staying passionate with what they do.
And as we celebrate International Women's Month, let's take the time to recognize Filipino women entrepreneurs who continue to remind us that women are a force to be reckoned with.
Be inspired by the amazing stories of how they started and how they became some of the most successful business women in the country.
Vicki Belo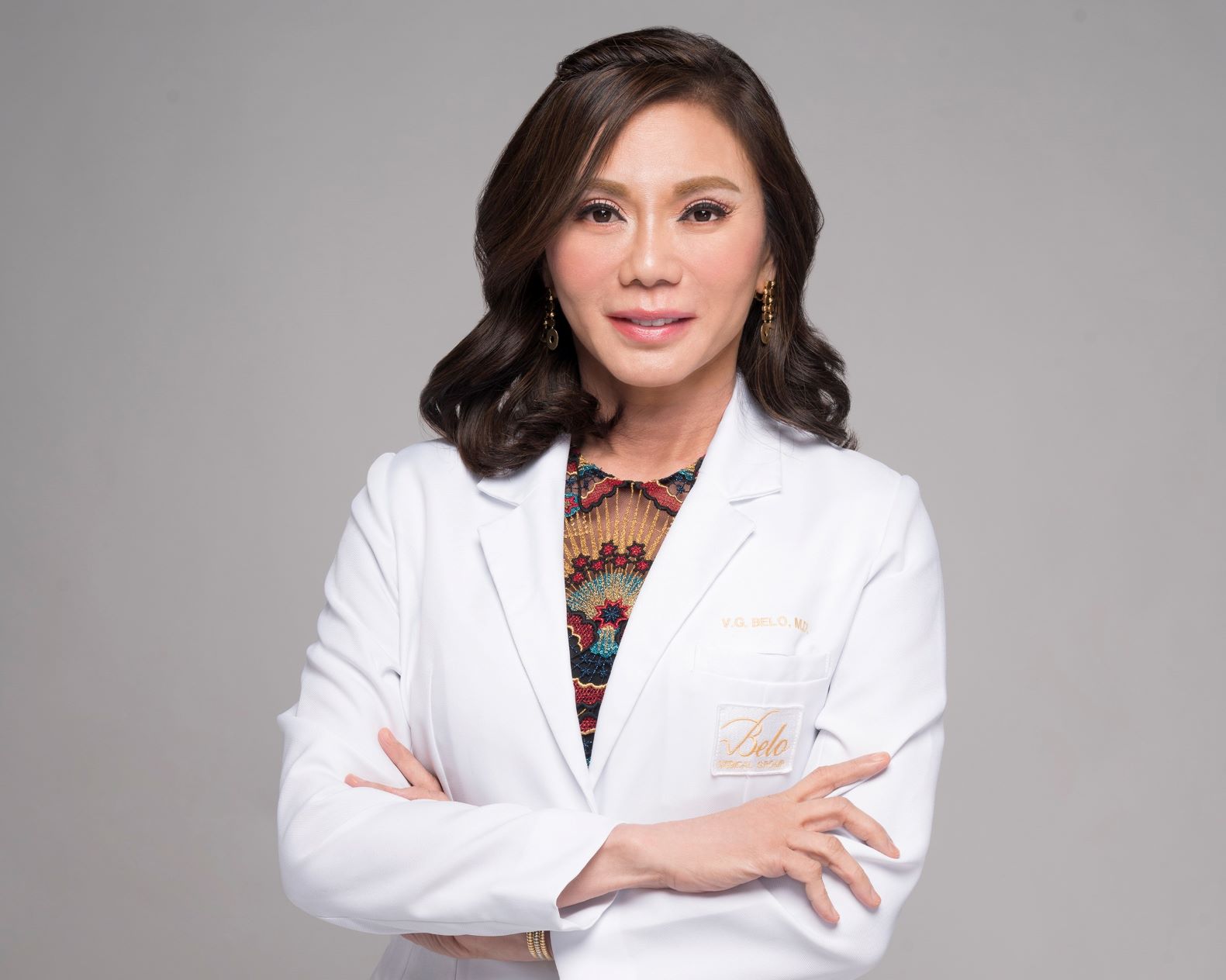 She's on almost every A-lister's speed dial when it comes to beauty and for a good reason! She's come a long way from the cramped 44-sqm office in Makati to a beauty empire with 13 glorious branches nationwide, a line of facial centers and a skincare brand that's available in every supermarket and drugstore.
With the resounding impact she's made, it's no secret that Dr. Vicki Belo is one of the most successful Filipina entrepreneurs there is.
Who she is: Founder, CEO, and Medical Director, Belo Medical Group.
What she's known for: Dr. Belo is the celebrity dermatologist who turned BeloMed into the first and only ambulatory cosmetic surgicenter in the Philippines accredited by the National Accreditation Board of Hospitals and Healthcare Providers.
Her strategy to success: "Always remember to love yourself every day. It's not being vain. It's not being selfish. It's one of the secrets to being happy."
Zarah Juan
Looking for an extra push to chase your dream job? Zarah's flight-attendant-turned-topnotch-designer success story may inspire you to take the leap.
Her knack for creating eco-friendly bags has definitely taken flight and evolved into the country's one-stop shop for Pinoy handicrafts. Other than the beautiful designs, supporting her line of fashionable items means you also support and help sustain the livelihood of indigenous communities all over the country.
She partnered with the Bagobo-Tagabawa women of Southern Mindanao for their beadwork. She also uses local materials like the binakul of Abel Iloko, the t'nalak of the T'boli, the pinilian of Abra, Bulacan embroidery and the weaves of Bontoc Province for her unique designs. That is why her products are such a hit here and abroad.
Who she is: Founder of Zarah Juan designs.
What she's known for: Zarah Juan's pieces are known to tell stories that pay homage to ordinary Filipino families. Through her craft, she's created sustainable living for local weavers and craftswomen while showcasing the intricate Philippine culture.
Her strategy to success: "Process, passion, and purpose."
Nina Ellaine Dizon-Cabrera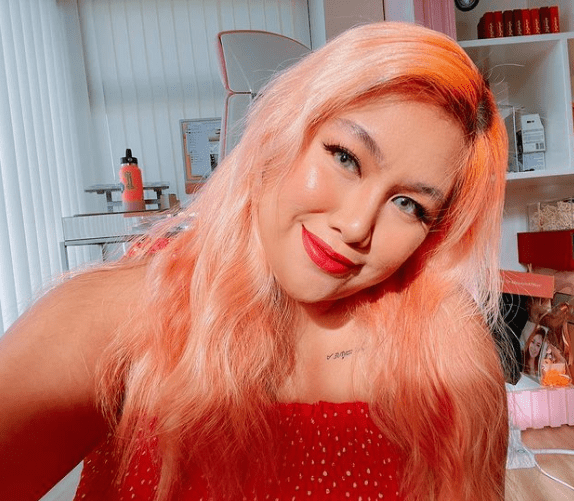 When you can't find what you're looking for, it's probably a sign to create it yourself — that's how Colourette Coemetic's founder and CEO brought her company to life. And if you're thinking that being a full-time parent and running your own company (let alone, two!) is a task close to impossible, here comes Nina Ellaine Dizon-Cabrera making it look easy.
Colourette is an innovative makeup line that empowers its customers with products that cater to their lifestyle and budget.
Since opening in 2015, the company has since expanded its product line and opened more stores. Its products are also available online via Shopee, Lazada and BeautyMNL.
Who she is: Founder and CEO, Colourette Cosmetics
What she's known for: Aside from the fact that she's the #Girlboss we all want to be when we grow up, she's very pro-Filipino. That means 95% of her brand's product line are sourced and made in the Philippines and 100% of her products are made with Filipinas in mind.
Her strategy to success: Authenticity. From its price points, colors, products, and even to its founder, Colourette makes sure to be as down-to-earth and as pro-Filipino as possible.
Corazon Dayro Ong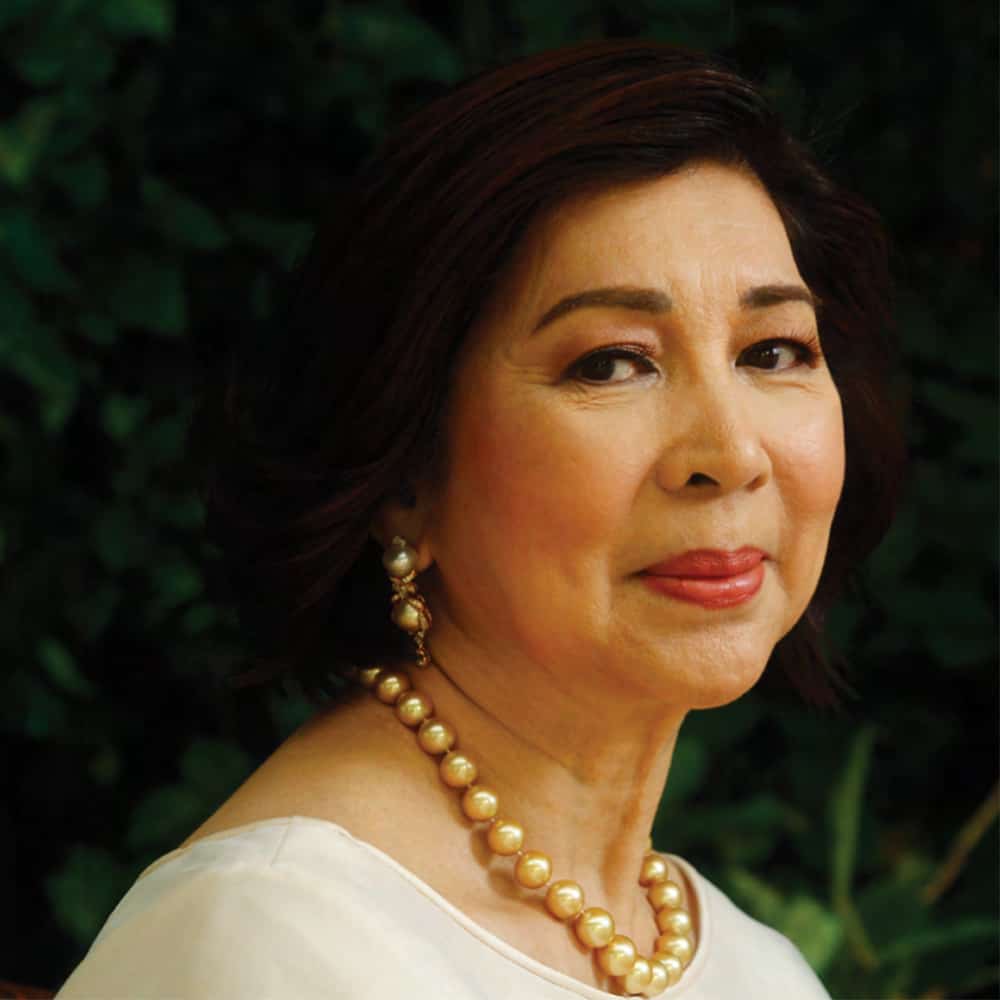 CDO food products didn't become one of the most familiar food brands in the country overnight. Becoming a household name came with many years of hard work, a burned-down factory and three children in the making!
They say being a mother brings out so many things in you: unconditional love, passion and grit among others, and it's those very traits that brought Corazon D. Ong to her success. What started as meal preparations for her children soon became the very meals Filipino households started craving in their own homes.
Today, CDO is a giant Filipino brand. Ms. Ong has proven that hard work and passion are key to becoming a successful business woman in the Philippines.
Who she is: Founder, CDO Foodsphere
What she's known for: CDO is known for supplying hotdogs, hams and other processed meat to popular food chains and restaurants in the country. The CDO brand is also a favorite in many Filipino homes.
Her strategy to success: "Love your work."
Mica Tan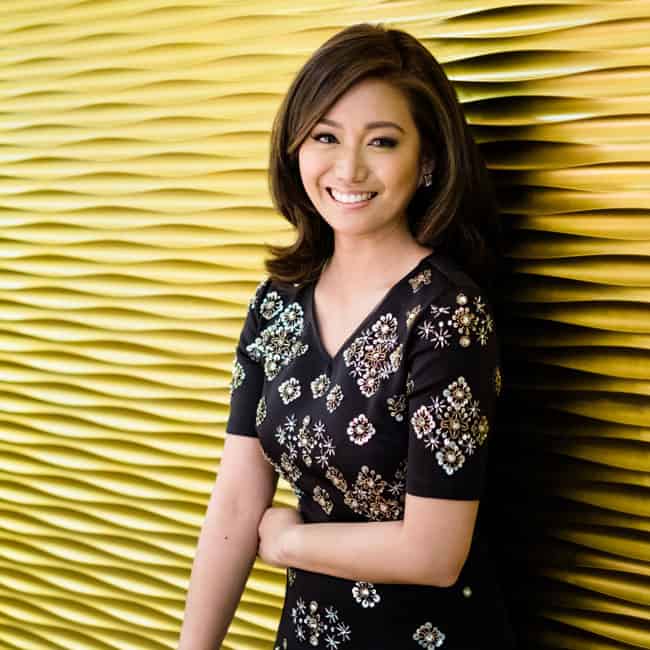 Some people write songs about their exes after a breakup, but people like Mica builds multi-million dollar empires and become sought-after CEO.
Instead of attending Fordham University, she decided to build a company at age 19. Nine years later, she's the CEO for MFT Group, a private equity firm, and one of the most influential female entrepreneurs in our country.
Mica was named GoNegosyo's Most Inspiring Filipina Entrepreneur and was recognized among the 100 Most Influential Filipina Women in the World at the 16th Filipina Leadership Global Summit in Paris, France in 2019.
Who she is: Co-founder and CEO, MFT Group.
What she's known for: Aside from being one of the youngest CEOs in the country, she's one of the few women leading a private equity firm.
Her strategy to success: "Some battles are not worth your time, so choose what you fight for wisely."
Rebecca Plaza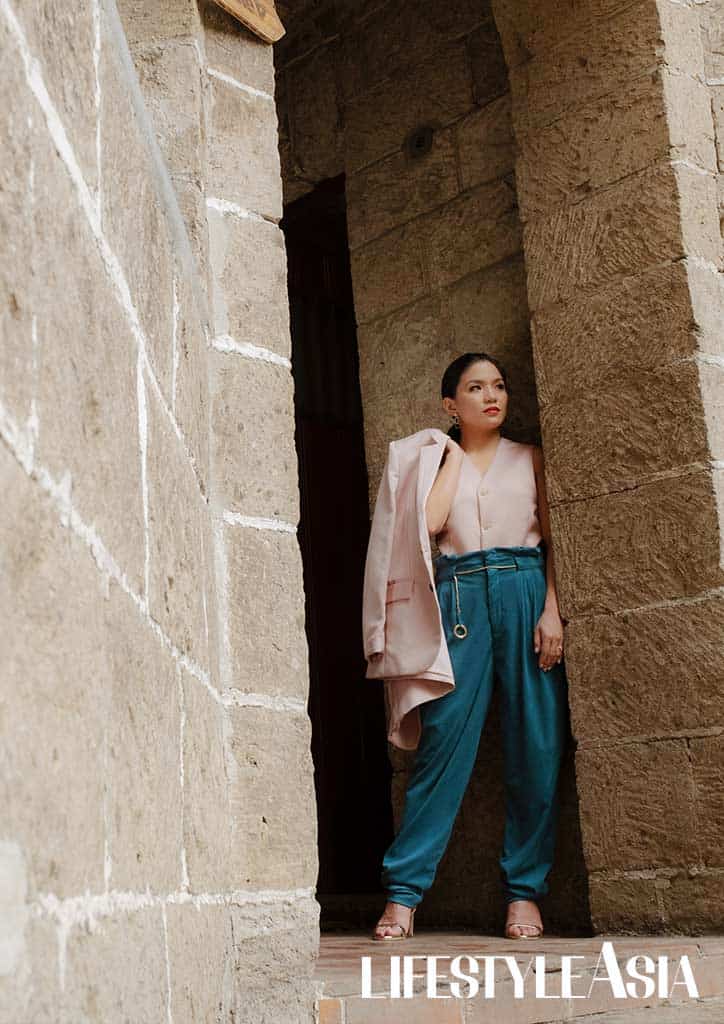 In 2014, Rebecca Plaza resigned from her job as a junior architect at the U.K.-based architectural firm, John McAslan and Partners, to take up an apprenticeship under starchitect Rem Koolhas.
Koolhas was her idol and the opportunity was a dream come true. But fate had other plans for her. He let the opportunity slip to accept a proposal from a Filipino businessman to run her own architectural firm, which became Plaza + Partners.
She struggled at the beginning. Building credibility was difficult, she was a startup and clients would call her "hija" during meetings.
But soon she was working on big projects that led to more projects. Plaza + Partners' portfolio includes high-end commercial and residential spaces.
Who she is: Founder and managing director of Architectural firm Plaza + Partners, Inc.
What she's known for: Designing community spaces, such as commercial establishments and malls, and high-end residential projects.
Her strategy to success: "When you start to question yourself, you have to go back to your principles and your values. With patience, hard work, and dedication you will go far."
Soccoro C. Ramos
How many people do you know started their career at 12-years-old in a cigarette factory? Nanay Coring soldiered on through life's darker moments — even if it meant wrapping bubble gums or sewing buttons on shirts just to make ends meet.
She is the matriarch of the country's biggest school supplies and bookstore chain. Until the 1990s, National Bookstore was the go-to place when you want to buy the new best-sellers or student textbooks. It was the OG of giant, multi-story bookstores, and until today NBS (as it's now popularly known) still serves Filipino customers around the country.
From being a saleswoman to eventually running the biggest bookstores in the Philippines, at 97 years old we still celebrate Nanay Coring's success, as we should.
Who she is: Founding Matriarch, National Bookstore
What she's known for: "Nanay Coring", as her colleagues and employees fondly call her, is known to have founded the largest bookstore chain in the Philippines.
Her strategy to success: "You must be interested in what you are doing. You must love what you do so you will continue doing it, in spite of a lot of hardship."
Arielle Escalona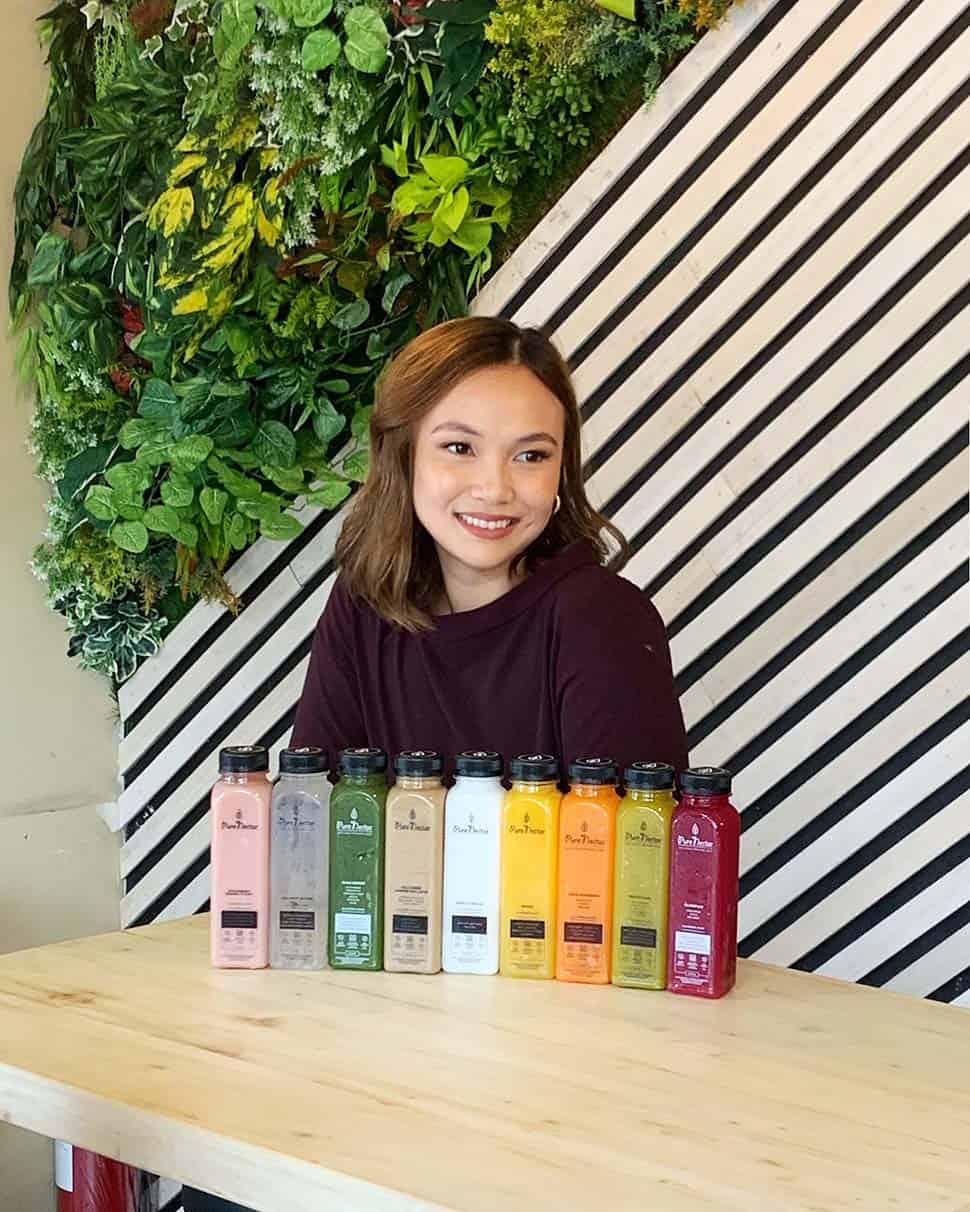 From university to business success, Arielle showed us that perspective goes a long way. Being a Millennial in business, she proved that what people might regard as inexperience can be the very thing that sets your business apart from your competition.
And that's exactly what she showed the rest of the country when she took their 27-year-old family business to greater heights through Pure Nectar.
Pure Nectar produces healthy, all-natural, raw and unpasteurized drinks. It uses the innovative cold-pressed juice technology, which preserves the vitamins and minerals from the fruit. Under Arielle's leadership, Pure Nectar juice became a global franchise.
Who she is: Managing Director, Fruit Magic Co. Inc.
What she's known for: Revolutionized healthy fruit and vegetable juices by expanding Fruit Magic to Pure Nectar. Seven years later, Pure Nectar now has 16 distributing outlets and has expanded its presence in Brunei and Singapore.
Her strategy to success: "Consumers today are smart, informed, opinionated and are willing to share their thoughts, especially through social media. It is important to listen to them because they could be your greatest source of learning."
Do you dream of becoming one of these successful business women?
We're lucky to live in an age when women can be what they want to be, but attaining success in the field of business, in any industry, is doubly difficult. It seems the expectations are higher and more responsibilities are placed on their shoulders.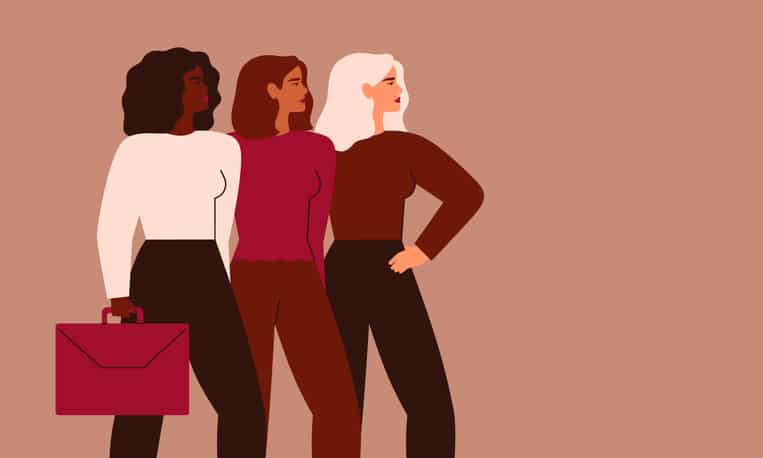 If you dream of becoming one, patience, hard work, creating marketing techniques and strategies that will engage your market are a given. Here are a few more advise for you:
Let your passion lead the way. It sounds cliche, but staying passionate about what you do will fuel your desire to succeed.
Take yourself seriously and belive that you can do it. Believe that you can run a business and take care of your family. While famiy is important, you should fight to keep your business standing. What you do and what you want to be is also important.
Connect with like-minded women. Network with other women entrepreneurs in your area or even from other places. They would be the best people to understand your struggles and provide you with useful tips.
Practice self-care. Running a business can be draining and stressful. You can burn out if you don't take care of yourself. Don't sacrifice your physical and mental health. Know when to take a break and recharge.
Get digital. Adapt to the digital world and learn the tools and technology that will help your business grow. Social media marketing and ecommerce are now the game. There are many free courses online to get you started.
Dream, work hard and believe in your mission. Remember the inspiring stories of our successful business women on our list, and let them power you to your own success.