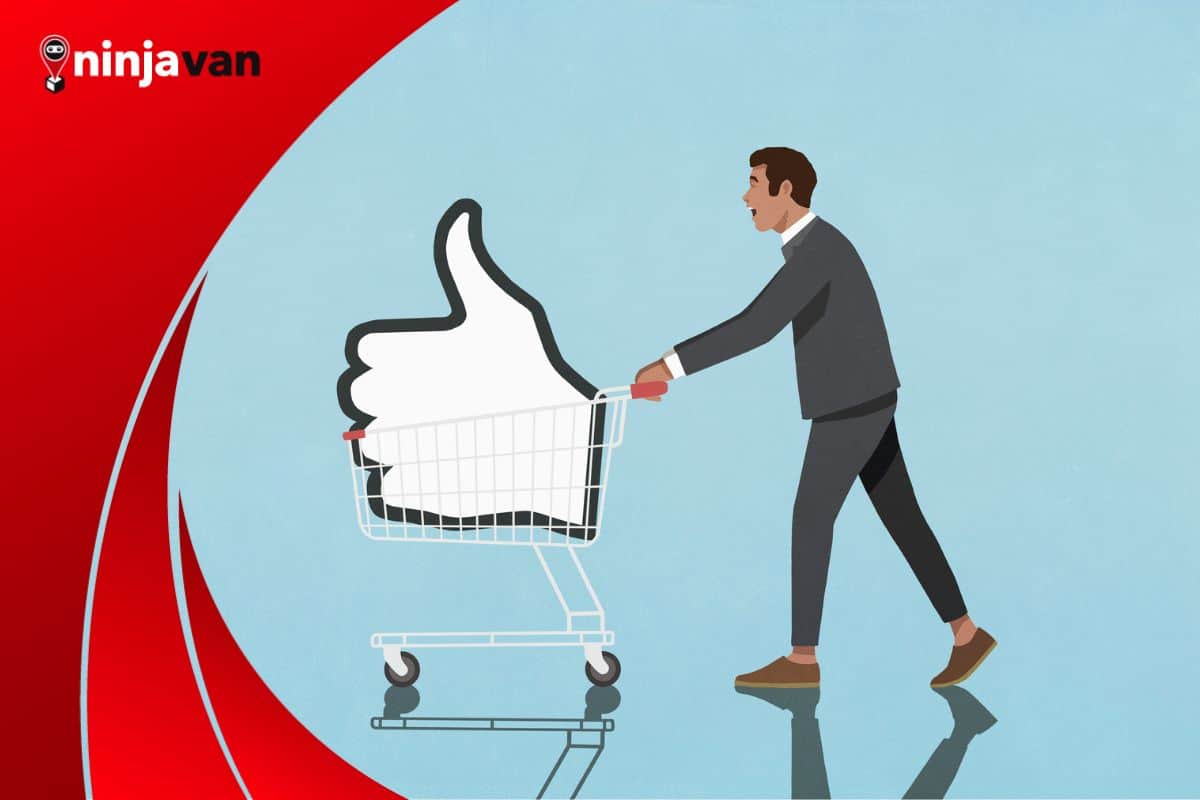 How to Build Your Business through Social Commerce
Social media offers much more to online businesses. Understanding how social commerce works can be your key to growth and online success!
Who's the queen of social media across the globe? Filipinos, as expected.
With 68% of the population clocking in up to 11 hours a day online, it's where we connect with friends and family, get the latest news and even go shopping.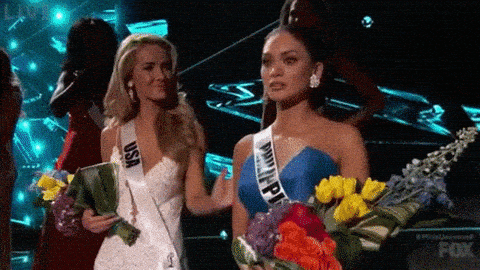 There's no question that we love online shopping, and retailers have embraced digitalising their storefronts — particularly when the pandemic hit. But there's a new selling platform in town: social commerce.
What has spurred this trend, is it really effective, and is it here to stay?
What is social commerce?
As you can probably guess by the name, it's sort of short for social media commerce. This ecommerce channel is when consumers shop directly on social media platforms. It's been around for a few years and has been growing steadily in popularity worldwide.
In 2019, social commerce experienced a 30% yearly growth in sales and was named a $360 billion market in Asia. Still, it might just be a flash in the pan… or is it?
Is social commerce a trend worth investing your time and money in, or are you better off sticking to your tried-and-tested ecommerce platforms and websites?
Why you should get into this trend
It's worth noting that in 2021, the Philippines reached the highest growth in social commerce orders. Compared to runners-up Malaysia, Thailand and Singapore, which reached 102% of products ordered on social sites, we were at 129%.
Just look at these 2022 numbers collated by Impulse to understand the psychology behind the rise:
88% of social media users say they trust friends more than influencers
They're easily coaxed into making a purchase, when

83% of friends share their purchases online,
85% share brands they like with their network,
and 53% send photos of things they want to buy to their groups.
What's more, social commerce spoiled us with ultra convenience. Instead of hopping to another website or app, buying straight from a business on its social page is easier.
What social media platform should you use?
You've probably guessed it by now — when it comes to the top website for social commerce, Facebook takes the cake. Even without hard data, you know everyone down to your lola has a Facebook account. That means your mga suki are most likely on the platform, too.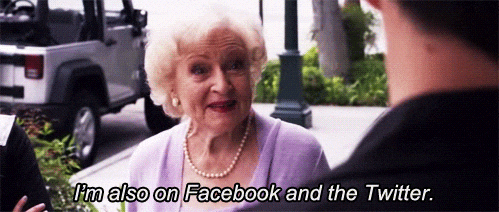 According to DataReportal's 2022 report, there are 84 million (75% of the total population) local users on Facebook. Facebook ads have reached every user, too. Other than that, the platform is relatively safe and user-friendly.
With features like FB Marketplace, business pages, targeted ads and easy-to-understand data analytics, beginners can easily create a sound Facebook social commerce plan.
Of course, that doesn't mean you should put all your eggs in one basket. 56.5 million Filipinos are also on YouTube, 36 million on TikTok, and 18.7 million on Instagram. It pays to be visible on these channels, too.
TikTok for Business, for one, is aggressively marketing its TikTok Shop and could be the next big online selling platform soon.
Nalilito ka na ba? Don't be! In the next section, we'll guide you through a simple formula to help you figure out where you should focus your energy and how to build your social commerce plan.
The formula for an effective social commerce plan
Understand your target market
If you don't take the time to understand who your target market is, you run the risk of creating content that falls flat and fails to connect. After all, social media is about building relationships and engaging with customers on a personal level.
So if you want your social commerce strategy to be successful, make sure you know who you're talking to.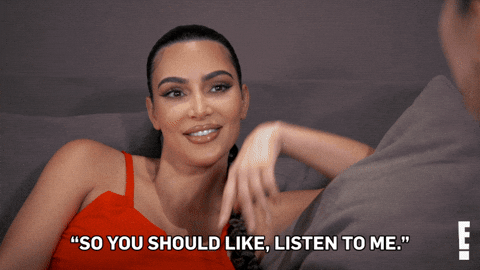 Find your audience
Get an idea of what social media platform your customers frequently use by checking your website traffic data, asking your customers or listening to social conversations. You can also experiment with various strategies, like posting on different social platforms and studying engagement levels over time.
Plan your content and post consistently
Now that you know who and where your audience is, you can begin thinking about how you can engage them on social media. Will it be through contests, giveaways or social media influencers who can promote your products or services?
Once you've figured that out, plan your content posts in advance by creating a content calendar. You can download free calendar templates online, like the one from Hubspot above.
Reply to your customers diligently – and be personal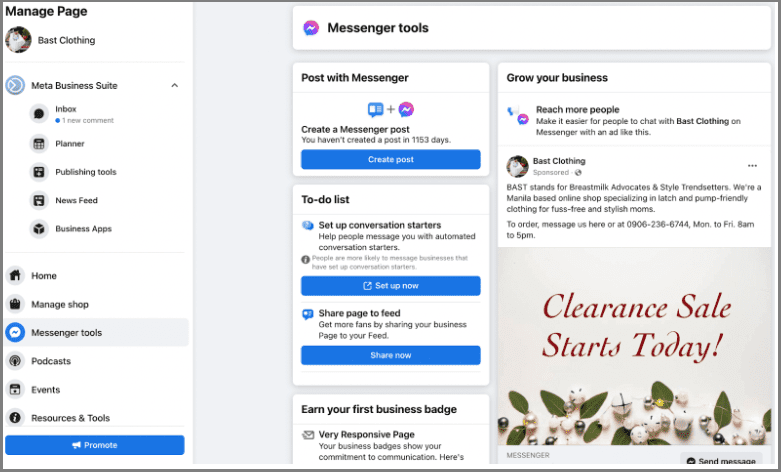 Social commerce is all about customer engagement and building a relationship of trust and mutual respect. You're opening up communication lines to better understand their needs and wants.
By engaging with your customers regularly, you're showing that you care about their experience and that you're committed to providing them with the best possible service. Set up a messenger chatbot that can act as your 24/7 customer service line.
Be descriptive about ordering, paying and deliveries
You will lose sales if customers have to jump through hoops to purchase your products.
The key to making social commerce work for your business is to make the buying process as smooth and streamlined as possible.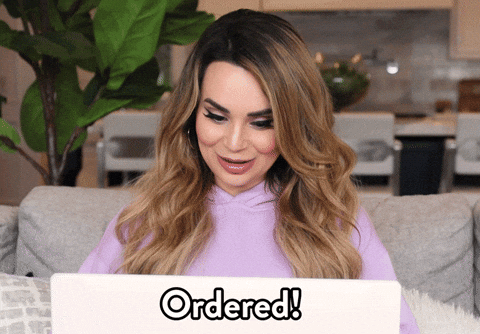 Here are a few tips to make the purchasing process easy and painless:
Make sure your product pages are optimized for social media. This means having clear and concise descriptions, as well as great visuals.
Use social media plugins or apps to make it easy for customers to purchase your products directly from your social media page.
Offer customer support via chat so people can ask questions and get help if needed.
Partner with the right courier service for shipping so that products are delivered safe, secure and on time.
The tools you need to jumpstart social commerce
Your social commerce goals should be to reach new audiences, connect with customers and drive sales. To do all that effectively, you must be savvy about which built-in social media tools to use.
You'll find that many platforms have been refining their business tools so that it's easy for you to access data analytics, post features and messaging add-ons.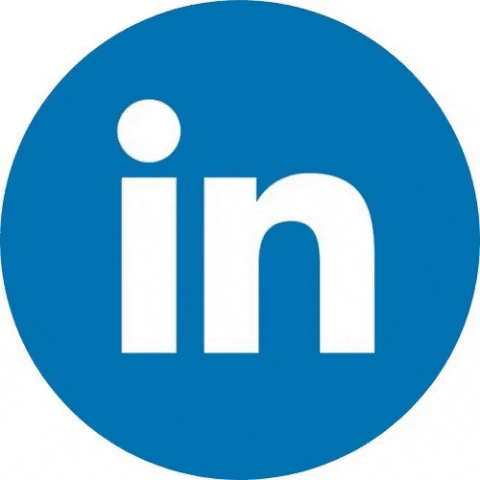 Other than these, each channel has unique traits you can take advantage of. Let's take a look at a few of them:
Facebook
Use Facebook Groups to create a community around your brand or product. Groups provide a great way to build loyalty and keep customers engaged, and they can be a valuable tool for social selling.
You can also use Facebook Live to connect with your audience real-time, or host live selling events, which creates more personal connections with your customers.
Don't forget about social ads — with the number of Filipino Facebook users online every day, you have a huge potential audience for your social commerce campaign.
Instagram
The Instagram Shop feature lets you turn your feed into an online store. This is a great way to showcase your products and make it easy for people to buy them.
Use Instagram Stories to promote special offers and drive traffic to your website or shop.
If you're running a contest or giveaway, you can use the Polls feature to get people's opinions on what prizes they'd like to win.
Twitter
Trending hashtags can keep you up-to-date on the latest industry news and insights from thought leaders in your field.
The analytics tool can provide valuable data about which social media posts are resonating most with your audience, helping you to optimize your social commerce plans for maximum impact.
TikTok
TikTok For Business is a centralized advertising platform where marketers are guided through creating ads, setting budgets, reaching target audiences and analyzing data. You don't need to devise a strategy anymore!
Use the hashtag feature. This allows users to search for popular terms or phrases related to their interests, making it easier than ever to find relevant content or discover new brands or products.
If you want to create more engaging social media content that will help drive traffic and sales, tools like video filters and effects can help make your posts stand out from the crowd.
You can also now start selling on TikTok through its TikTok Shop portal.
YouTube
The platform's analytics tool is great for social listening and allows you to track conversations around your brand or products, providing valuable insights into what consumers think and say about your business.
YouTube features robust targeting capabilities that segment viewers based on demographics and past behaviors, giving you more control over who sees your content and how they engage with it.
When creating Youtube ads, experts suggest keeping videos between 15 to 60 seconds. Make them mobile-first and with custom thumbnails that are not misleading.
Have a good story to tell, quicken the pace, go for tight frames, and use creative CTAs. For more information on best practices, Youtube has everything you need here.
So, what's not to like about social commerce?
Social commerce is quickly becoming one of the most important tools for businesses, allowing you to build deeper relationships with your customers. It's an opportunity to connect with your sukis in creative and engaging ways.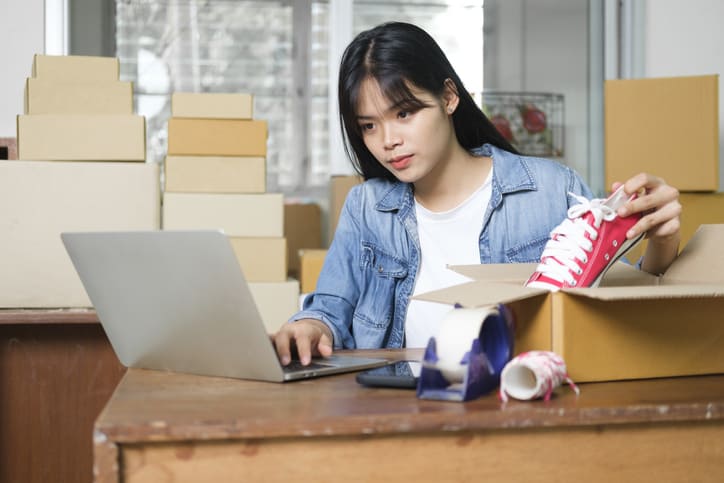 Not only does social commerce enhance customer satisfaction and increase retention rates, but it also provides valuable insights into consumer behavior and preferences. As a result, more and more businesses are taking advantage of social commerce, recognizing its significant potential to transform how they do business.
Ultimately, social commerce has the power to revolutionize industries and deliver unprecedented benefits to companies. So if you're looking for a way to amplify your business, it's time to start implementing social commerce strategies today.