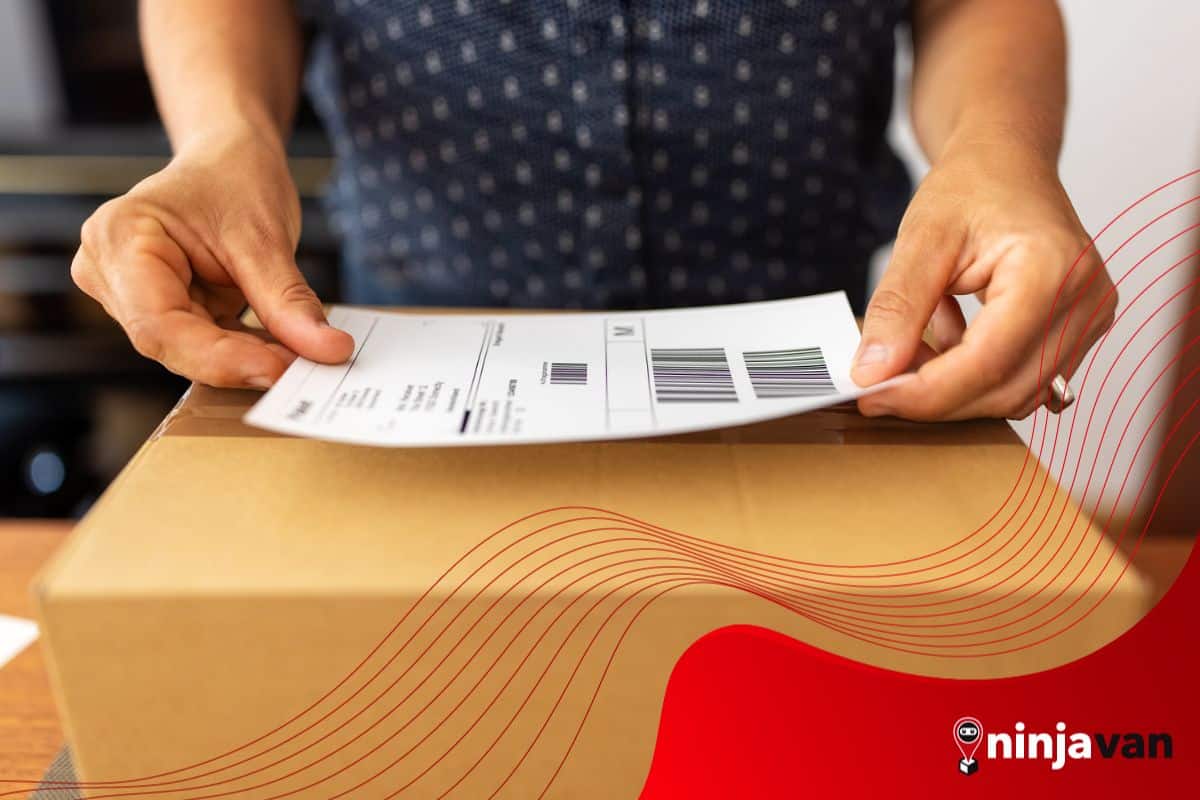 Packaging Tips When Sending Parcels Abroad
Packaging parcels for shipping abroad needs double care. Get some important tips here.
Small accidents that cause damage when your parcel is in transit can mean profit loss and negative customer feedback. And these can harm your online business in the long run.
Sending parcels abroad doubles the trouble, especially when shipping fragile items. For one, choosing a reliable 3PL is important. The amount of care your logistics partner puts into handling each parcel, from pickup to delivery, should also be considered.
Often, 3PLs also recommend extra packaging to ensure that the items are packed securely and delivered in good condition to the customers, whether locally or abroad.
Before you continue with this article, check out How 3PL Works
Now let's focus on what you can control. You have an amazing product, and there's international demand for it. Packaging for international shipping requires more care than when sending orders to local customers.
What you need is the perfect packaging that will help ensure that the product arrives to your customers in its best condition.
What packaging materials you'll need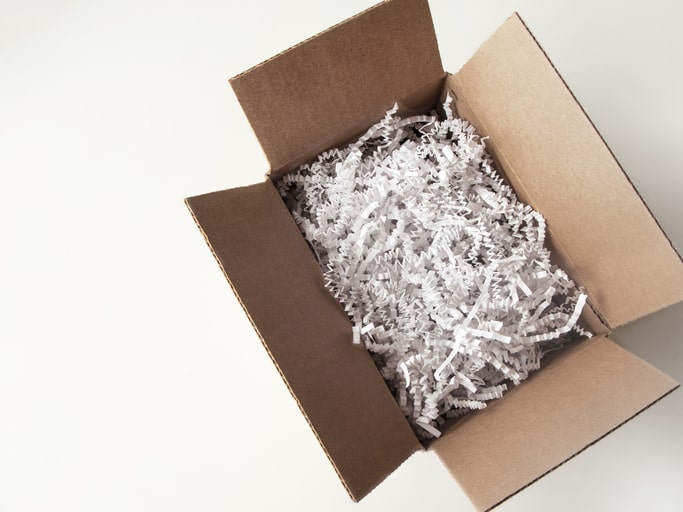 Outer packaging
This part is generally used to hold the product in place along with the cushioning materials. The sturdiness and sizing are, therefore important. Outer packaging includes:
cardboard boxes in single or triple-layer
polyurethane bags
packaging tubes, and others
They should hold the whole product safely – not too tight or loose.
Cushioning material
Extremely important for products with irregular shapes, these materials keep your product from moving around the box and minimizes impact from external forces. They include:
packaging tissue paper
bubble wrap
packing peanuts
cardboard inserts
styrofoam inserts
crumpled paper
No need to spend more here since there are sustainable options you can explore to help conserve our environment, like recycling or reusing materials you have lying around.
Adhesives
Keeping it all together, adhesives include:
duct tape
packaging tape
electrical tape
hot melts
Depending on the outer packaging you'll go with, it's important to note that some adhesives work best with certain materials.
When packaging for international shipping, you can use hot melts along with packaging tapes to ensure that the outer packaging can withstand the product weight, especially during transfers.
#NinjaTip: Work with the right international courier company that will take care of your parcels. Ninja Van ships to anywhere in Southeast Asia and is your perfect logistics partner for international shipping!
Packaging tips for international shipping
Now that you have everything you need, you can start the actual packing of orders. Below are packaging tips for international shipping to ensure that your parcels will be protected from damage during transit.
1. Use the Right Packaging
Many people think corrugated boxes are the best and safest choice to carry their items for safe shipping.
While this may be true, you also need to take a look at the material's durability and size. Choose an outer packaging that holds the items snuggly while giving them little room for movement.
For more durable outer packaging, polyurethane bags are also an economical choice.
2. Add cushion to protect the item
One may be tempted to focus less on this, especially if you have already invested in quality outer packaging. But cushioning actually makes all the difference in international shipping.
Cushioning materials help lessen movements inside the outer packaging and reduce the impact of mishandling (should this be the case).
Go for what can fill the spaces inside the box or outer packaging. Less movement is best but be careful not to go overboard with a too-tight cushion, as this may do more harm than good.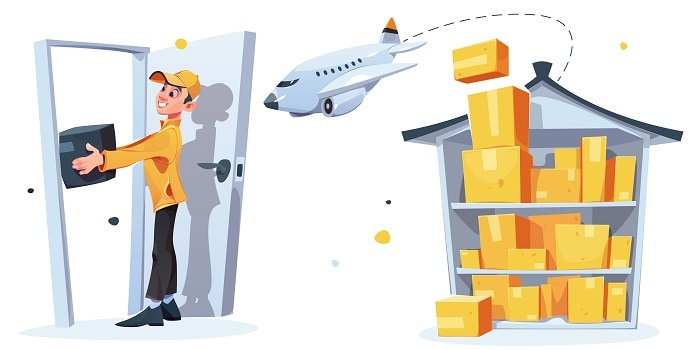 3. Seal the package properly
Your choice of adhesive should seal the packaging securely. Check which adhesive suits your type of packaging to eliminate the chances of accidentally opening the parcel during transfer. Accidents like this can cause damage or lost items.
4. Label the parcel correctly
For ecommerce platforms, waybills are automatically generated upon confirmation of order from the seller's end. This should be printed on high-quality and non-fade sticker paper.
Since this has all the contact details for the receiver, you need to stick this properly on the package so it can be easily seen.
If you don't have waybills yet, simply write the recipient's name, address and contact information clearly on the package. You must also add your own address and contact info for when the parcel will have to be returned to you. Just in case.
Furthermore, fragile stickers that include the right orientation and handle with care reminders can also be added to eliminate stacking the package with heavy items or to avoid parcel mishandling.
Potential effects of poor parcel packaging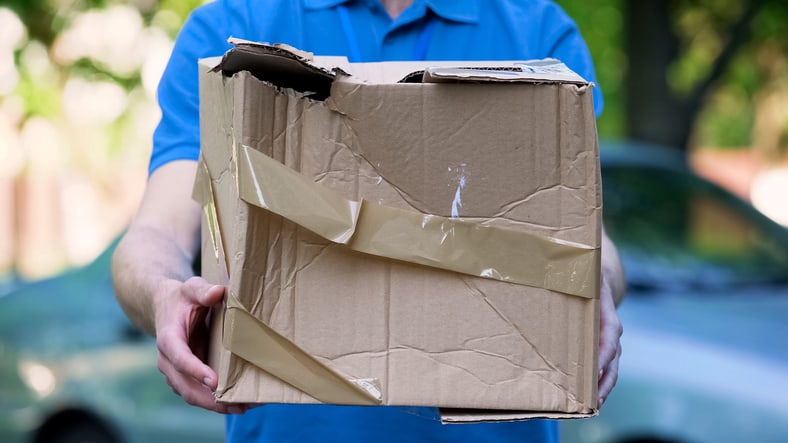 Before you tell us these all sound costly and time-consuming, take a step back and look at the big picture. Here are some repercussions if you don't take the right measures when sending parcels abroad.
Increase in returns and replacement
As an ecommerce platform, you should have a set returns and replacement policy to protect your customers and keep them happy enough to continue shopping in your shop.
But if customers return your items a lot because they received broken or damaged items, your business will suffer and you'll lose profit. You'll shoulder the return shipment fee, the product replacement and delivery fee.
Here's a guide on How to Write an Easy Return and Refund Policy
Negative customer reviews and feedback
We can't deny how today's cancel culture can impact a business negatively. More than leaving low ratings and negative reviews on your product page, you should watch out for blogs and social media mentions discouraging other people from buying your product.
If that doesn't bother you yet, imagine if this negative feedback comes in various media formats (static, video, audio and even long-form caption) on all social networking platforms and generates millions of traffic worldwide — true business horror story of the day.
Profit loss
Though the first two effects eventually lead to profit loss, we added this to further emphasize how shipping can make or break your business. Returns, replacements and refunds cost you more money and resources to settle.
Mishandling of complaints or requests may even lead to lawsuits, and that's another level of stress.
A few minor isolated cases may be acceptable, but when it's beyond your set margin of error, it's about time to revisit your process and assess the root cause to minimize future damage.
Going the extra mile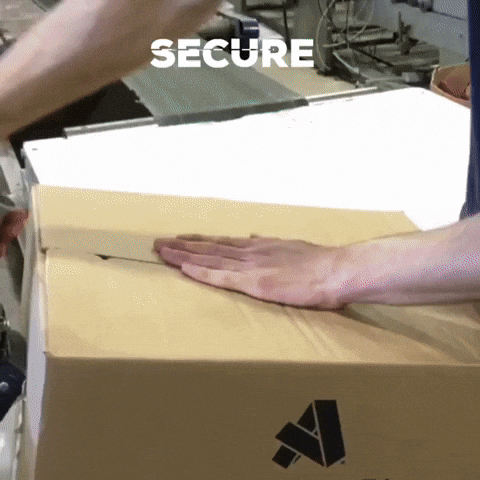 Spending on durable packaging often benefits not only the customers but your business, too.
More returns or negative feedback can ultimately keep customers away from your online shop, and it'll be a lot of work to win over their hearts again. Especially since they're your customers abroad and may easily find a local competitor for your business.
Invest in your customers, and they'll surely be the advocates to help you grow your business further. You can start with durable packaging for international shipping.
Need more help? Here are more packaging tips for you:
4 Tips on Packaging Your Parcels Properly
4 Sustainable Packaging Options to Make Your Brand Eco-friendlier