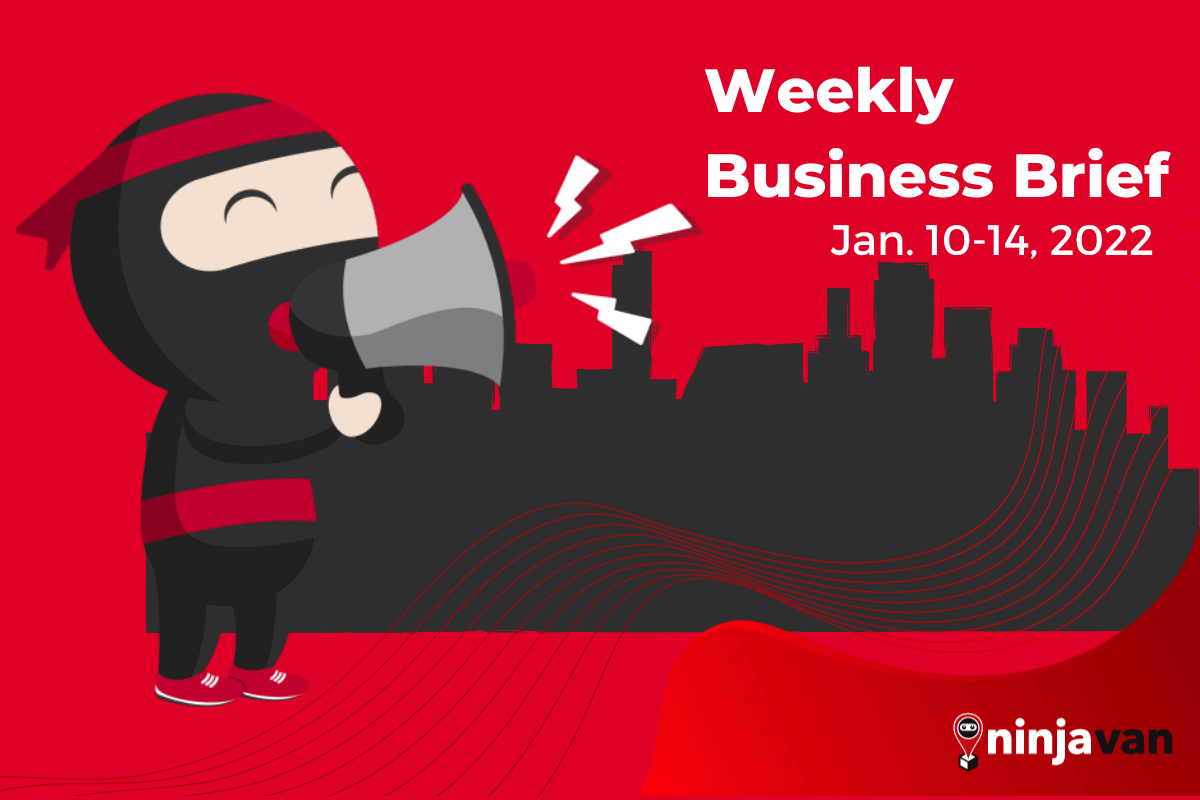 Weekly Business Brief – Jan. 10-14, 2022
Welcome to our Weekly Business Brief. Here are the biggest stories and trends in business and ecommerce.
Here are the trending news items you may have missed this week. Ninja Van rounds up the hottest weekly business briefs for you.
Philippines businesses take hit amid record run of COVID-19 cases
A COVID-19 spike has disrupted businesses in the Philippines, with banks, malls and airlines reducing operations and some schools suspending online classes due to staff sickness, as authorities announced a third day of record new cases on Monday (Jan 10).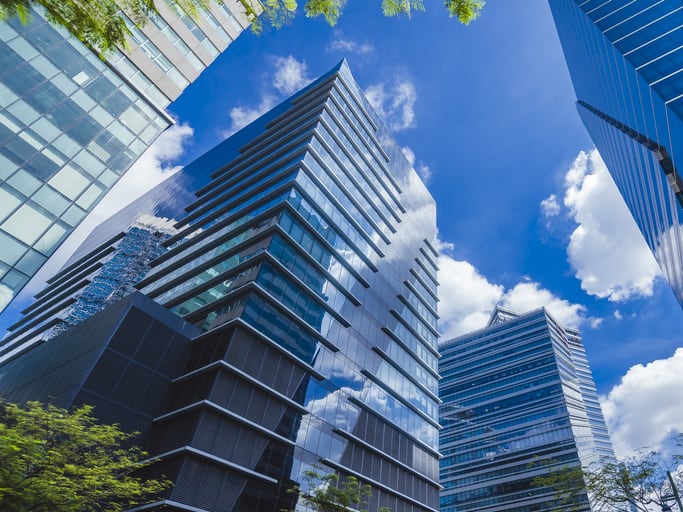 The Philippines reported 33,169 new coronavirus infections on Monday, bringing its overall tally close to three million as the Omicron variant takes its toll, with the overpopulated capital Manila and surrounding provinces worst hit.
Read more on Channel News Asia
Customs red tape hobbling Filipina entrepreneurs
While women entrepreneurs in the Philippines are supported by policies conducive to doing business, bottlenecks like bureaucratic red tape still hampered many women traders from pushing beyond the country's borders, according to the World Bank.
Citing an earlier report by the Organization for Economic Cooperation and Development (OECD), the World Bank said that "the Philippines has a strong policy foundation for women's entrepreneurship development, especially for women's micro, small and medium-sized enterprises" or MSMEs.
Read more on Inquirer.net
Compliance with the BIR in closing a business
Just when things were starting to feel normal again, 2022 came, and along with it a significant surge in COVID-19 cases. This pandemic has changed our lives in many ways. Lives were put on hold, some were overturned, and many people were lost. In the new normal, however, we have proven time and time again the Filipino's resiliency and adaptability — always finding new ways to persevere and thrive despite challenges.
While some are still trying to pick up the pieces, others have found new opportunities in new business models that have thrived during the new normal. Living during the pandemic has made people realize that some types of business are not as profitable during the pandemic as others. This has led people to shift careers, start new businesses, and even close old businesses altogether.
Read more on Business World Online
Why warehouses are Asia's new hot property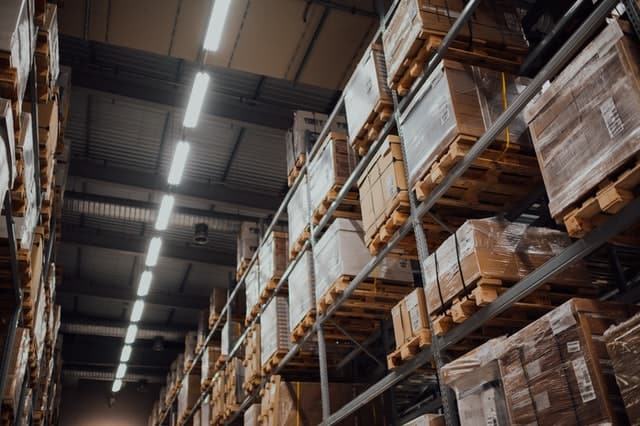 They are not glamorous, there are no chandeliers or luxury furnishings, yet warehouses are hot property around the world.
But why? In short, it is because businesses, especially retailers, are running out of space to put the many things we order online.
"The current vacancy rate in Asia is around 3% which is a historic low," according to Henry Chin from CBRE, the world's biggest commercial real estate services firm.
"The stronger demands from ecommerce and the ongoing supply chain disruptions mean that companies want to hold the highest safety stock on hand," he added.
Read more on BBC News
---
Ninja Packs Lucky 22!
"…I don't know about you, but I'm feeling 22!"
And 'coz we're feeling like it, Ninja Van is giving away 2 FREE Ninja Packs bundles to 22 lucky shippers!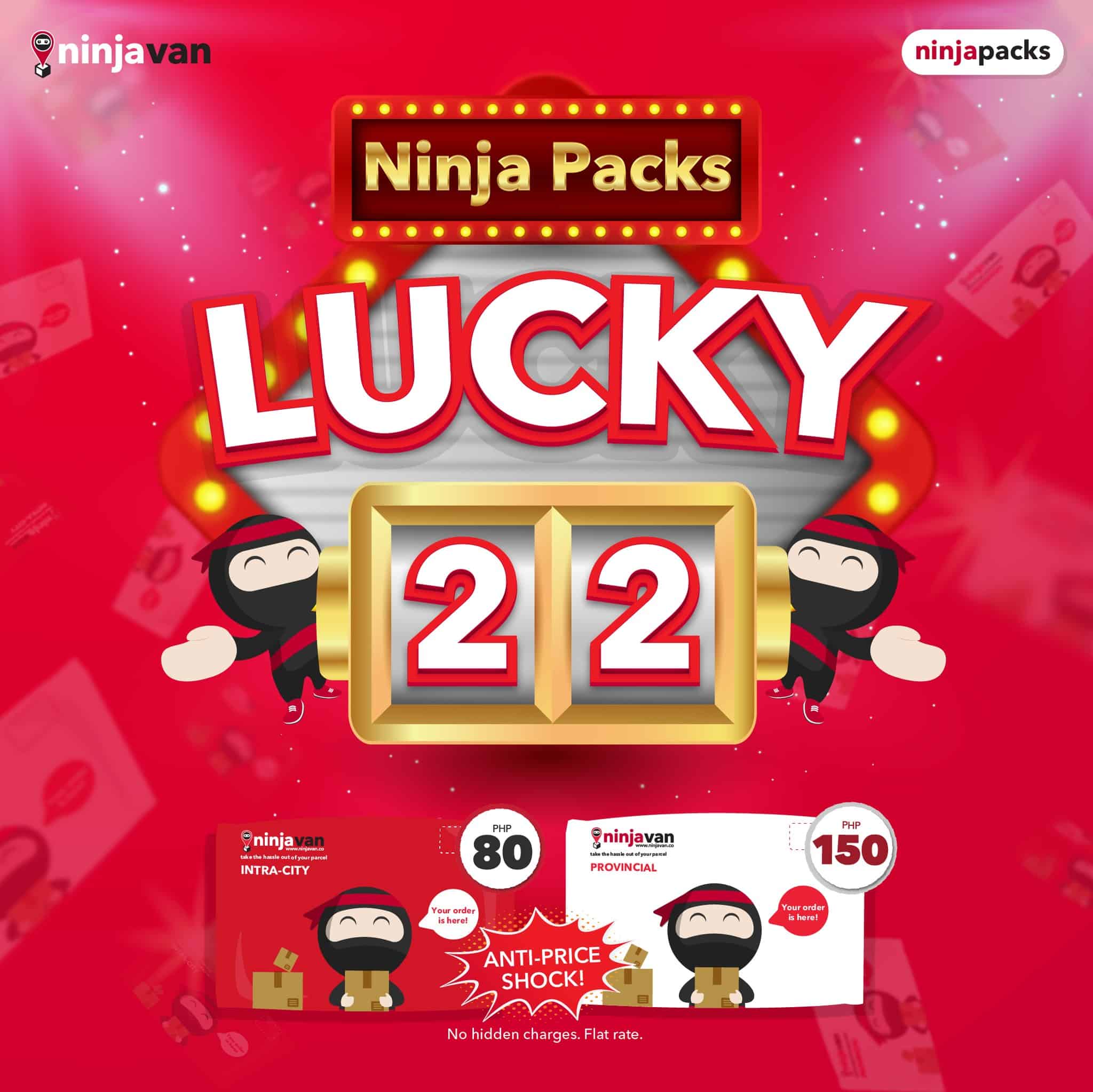 All you have to do is ship 22 Ninja Packs this month and that's it, you qualify for our free Ninja Packs bundle!
Only the first 22 shippers to ship 22 Packs will be selected! Announcement of winners will be on February 1, 2022! Follow the Ninja Van Facebook page for more fun and promos coming your way in 2022.