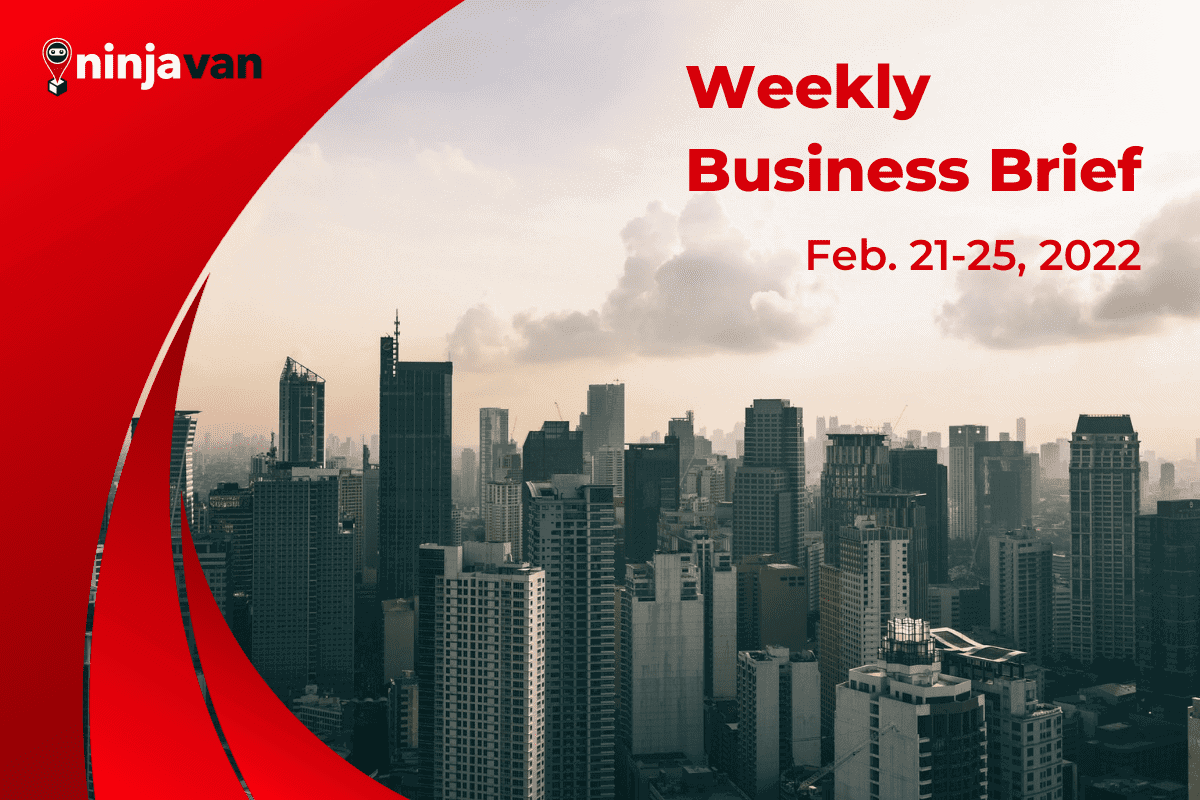 Weekly Business Brief: PH 4th most targeted by cybercriminals
We're giving you the latest Philippine business and ecommerce news of the last week.
It's Friday again, and we've rounded up the latest business and ecommerce news that matter to you.
PH is 4th most targeted country by cybercriminals — Kaspersky
The Philippines is the fourth most attacked country in the world, with over 50 million web threat attempts last year, according to latest statistics from Kaspersky Security Network (KSN), the cybersecurity company's cloud-based threat intelligence service.
From 2017 to 2021, the cyberthreats detected in the Philippines skyrocketed by 433 percent in KSN's malware-detection history.
Read more on Manila Bulletin Online
Expert shares tips to avoid becoming a victim of credit card fraud
As credit card transaction fraud in the Philippines increased by 21% since the start of the pandemic, an expert shared tips on how not to be a victim of such scheme.
While credit card fraud has long been a problem, criminals have also taken advantage of Filipinos' increased presence online to target more consumers, according to Card Association of the Philippines (CCAP) Executive Director Alex Ilagan.
Read more on CNN Philippines
PHL investment grade rating to be supported by sustained policy reforms
CONTINUED POLICY REFORMS by the next administration will likely help the Philippines keep its investment grade credit ratings despite the higher debt burden, a Monetary Board member said.
"If you look at the history of the Philippines, there has been tremendous continuity in both monetary and fiscal policy, with the incremental reforms happening one president after another," Monetary Board member Felipe M. Medalla said at an online regional macroeconomic conference series held by the Bangko Sentral ng Pilipinas (BSP).
Read more on Business World Online
Alibaba shares slump on Beijing's scrutiny of Ant Group
Shares in Alibaba slumped more than five percent yesterday following a report that Beijing regulators had ordered a fresh investigation into state firms' links with the Chinese e-commerce giant's fintech arm Ant Group.
China's biggest state-owned firms and banks were told to begin a new round of checks on their financial exposure and other links to Ant and its subsidiaries, Bloomberg reported, in another blow to the beleaguered company and Alibaba's billionaire co-founder Jack Ma.
Read more on PhilStar.com
Payment app operator lets merchants add BillEase at checkout
FIRST Digital Finance Corp. (FDFC), operator of card-free "buy now, pay later" (BNPL) platform BillEase, announced last Tuesday its new partnership with Shopify Inc., allowing its merchants to add BillEase at the payment-app checkout.
A statement from FDFC read that online retailers can now offer the BillEase suite of BNPL solutions in 10 days to 30 days, pay in four installments or pay monthly, as Shopify merchants now accept payments made through the FDFC platform.
Read more on Business Mirror
---
Join Ninja Van's KDub Challenge, Win P1k E-voucher!
Ilabas na and dubbing powers nyo and get a chance to win P1,000 worth of e-voucher!
Simply follow the mechanics below:
Check out our K-Film feature: The Missing Promise & Undelivered Love.
Dub the K-Film's dialogues.
Upload your videos on IG/TikTok/FB with our hashtags #NinjaVanKdubChallenge #NinjaVanPhilippines #TodoHustleNoHassle then tag the official Ninja Van social pages
It's that easy! And don't forget to follow our pages for the announcement of the lucky winners.