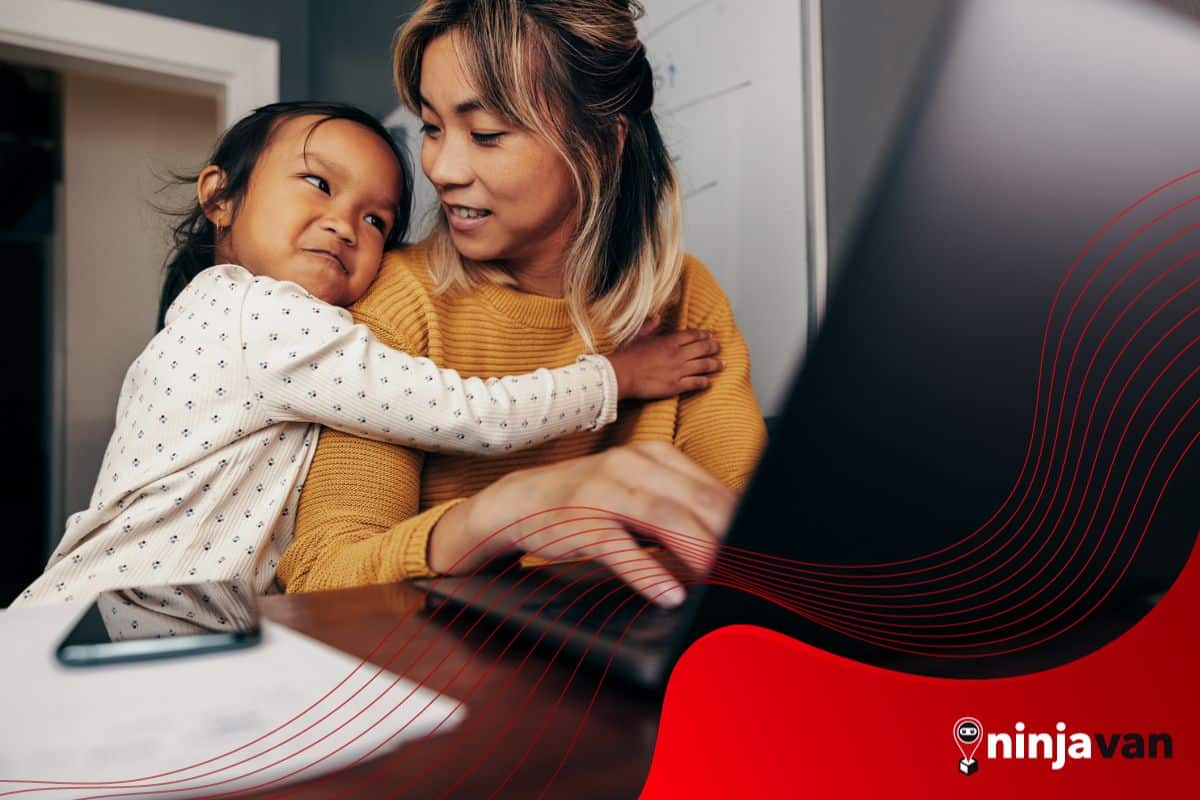 Todo Hustle Solo Parent? Here Are Govt. Benefits You Should Know
Being a solo parent and entrepreneur in the Philippines is hard. So take advantage of these government benefits available to you.
Did you know that 36% of online sellers are self-employed women and homemakers, while 66% of all sellers on Lazada are women? Many of them are also single parents husting hard to give their children a good life.
Being a solo parent in the Philippines is not easy. It's challenging enough to be both the mother and father, and then also be the breadwinner of the family.
So, you're not alone, Sis. Here are some more statistics you should know as a solo parent:
There are an estimated 14 to 15 million solo parents in the Philippines
95% of whom are women
And eight in every 20 women are in vulnerable employment positions
For all the single moms who are also hustling hard, here's everything you need to know about leveraging the benefits of a solo parent in the Philippines.
Government support for solo parents
Passed in 2000, the "Solo Parents' Welfare Act" (RA 8972) is designed to help solo parents like you get financial and legal support from the government. And in 2022, the "Expanded Solo Parents Welfare Act" (RA 11861) lapsed into law to further provide emotional and social support services, which also widened its coverage by definition.
If you meet the qualifications, you can apply for a Solo Parent ID to enjoy these benefits and privileges.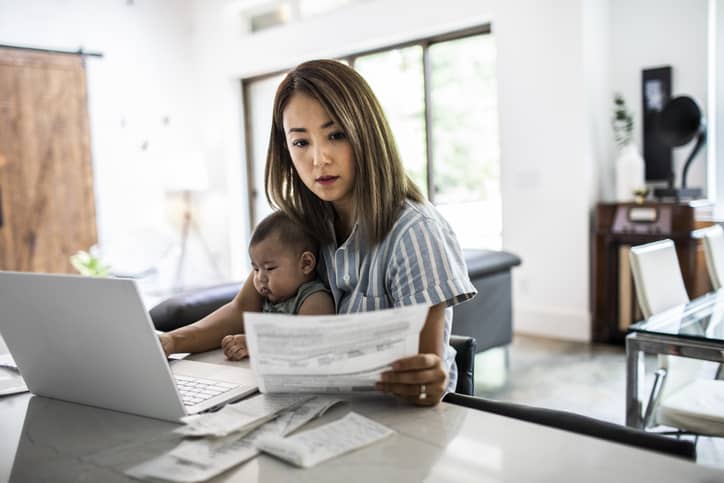 Solo parent benefits in the Philippines
With a Solo Parent ID, you're entitled to receive the following benefits and privileges provided in the solo Parents' Welfare Act.
Comprehensive Package of Social Development and Welfare Services
A combined effort across several government agencies, LGUs, and NGOs, the DSWD is primarily tasked to coordinate the implementation of the following:
Livelihood development services
Counseling and conflict resolution services
Effective solo parenting services
Stress debriefing and preventive stress management strategies
Special projects
Free legal services and representation in seeking child support
Depending on your needs as a solo parent, the package of services can help make the transition into becoming a single parent entrepreneur much easier.
Professional working privileges
With some provisions by the employer, DOLE, and CSC, qualified solo parents are entitled to workplace privileges such as:
A flexible work schedule
Seven days of parental leave every year
And protection against employment discrimination.
As a solo parent with a side hustle, this ensures that you can better manage both work and family responsibilities as you seek to build a successful online business.
Educational benefits and privileges
Implemented by the DECS, CHED, and TESDA, qualified solo parents and their children are entitled to receiving scholarship grants and non-formal educational programs.
Education and learning is the most powerful tool for creating a better life for you and your family, and this can help prepare you to confidently manage your online business.
Housing benefits
In accordance with housing law provisions by the NHA, qualified solo parents can receive an allocation in low-cost housing projects with flexible payment terms.
For single-parent households below the poverty line, having access to secure and affordable housing is a big plus in providing stability for your family.
Medical assistance
Solo-parent families can also expect the implementation of a comprehensive healthcare program through the DOH's retained hospitals, medical centers and local hospitals or rural health units.
Health is wealth, right? As a single parent, taking care of your overall wellbeing is important as you work toward building your family's future.
Financial aid and tax exemptions
For single parents earning below the minimum wage, among the financial benefits prioritization in getting selected as beneficiaries of the Pantawid Pamilyang Pilipino Program (4Ps).
Solo parents whose annual incomes are less than Ph250,000 are also entitled to a 10% rebate and are exempt from VAT on specific items, such as:
Infant formula
Food
Micronutrient supplements
Sanitary napkins
Most importantly, for single parents who earn below the minimum wage, receiving government support in the form of a 1,000 PHP monthly cash allowance can truly be a boon. Having these financial benefits can be that one break you need to get your business idea off the ground.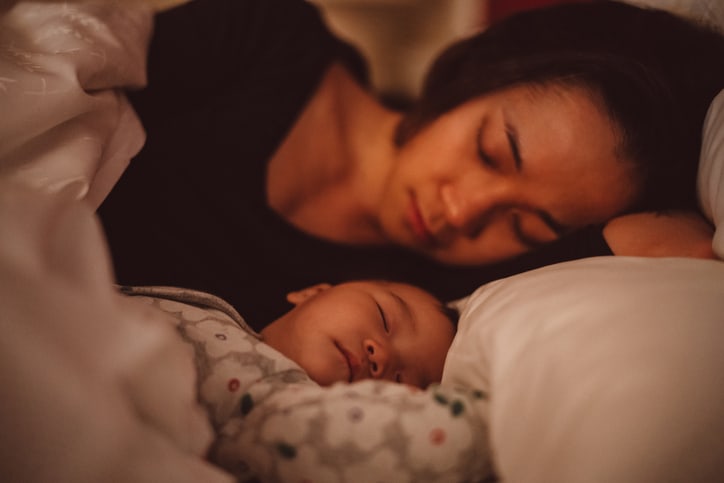 How to apply for a Solo Parent ID?
Before we get to the application steps, you'll need to complete the necessary requirements.
Solo Parent ID application requirements
Here's a list of the documents and other requirements when applying for a Solo Parent ID:
An accomplished application form
2×2 ID photo (white background)
Original Barangay Certificate confirming your place of residency for the last six months
Photocopy of your children's birth certificate
Medical certificate or PWD ID (if your child is a PWD)
Any of the following:
Copy of Death Certificate of your spouse if solo parent is a widow or widower
Sworn Affidavit as a solo parent
Copy of documentary support on the annulment of marriage or legal separation
Copy of documentary support if your spouse or partner is in prison
DSWD Foster Care license if you're a solo foster parent
A Step-by-step Guide to Your Application
Once you're ready with all the requirements, you can now proceed with your application:
Bring all the necessary requirements to your local Social Welfare and Development (DSWD) office
Fill up the application form
Your documents are checked and logged into the Registry of Solo Parents
Pay the necessary fees
Wait as your application is assessed and evaluated for 30 days
Claim your Solo Parent ID (valid for one year and is renewable) at the DSWD office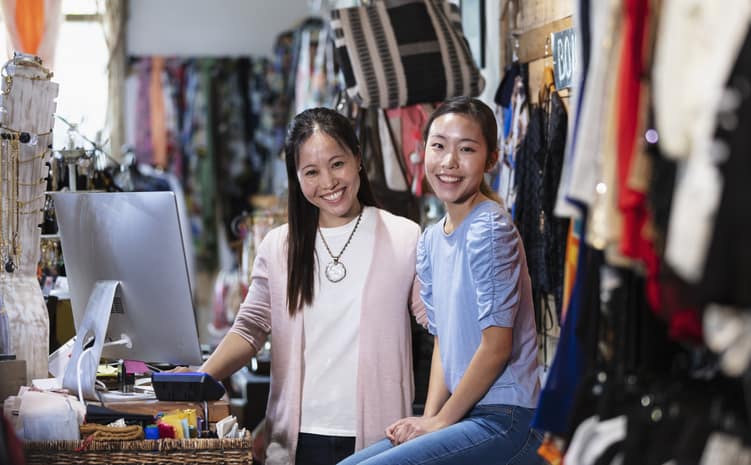 Start your online business as a solo parent today
The Solo Parents' Welfare Act exists to empower solo parents like you to grab opportunities to improve your life and your loved ones' as well.
If you're looking to start your own business – whether it's selling arts and crafts, cooking or baking goodies, freelancing or growing a clothing brand – there are government programs for MSMEs that can help turn your business ideas into reality.
Check out our article on 8 Government Programs for Micro-Businesses
With a Solo Parent ID, you gain access to a comprehensive package of social welfare services, flexible working privileges, educational benefits, housing assistance, medical aid and financial support, so you can have a real chance at success.
More importantly, Ninja Van is here to help single parent entrepreneurs like you, because we understand your hustle and we're your partner to success!
Here are more tips to help your online hustle:
7 Online Business Ideas You Can Start with PH100K
Take Note of These Tax Exemptions for MSMEs
4 Online Selling Tips to Increase Your Sales