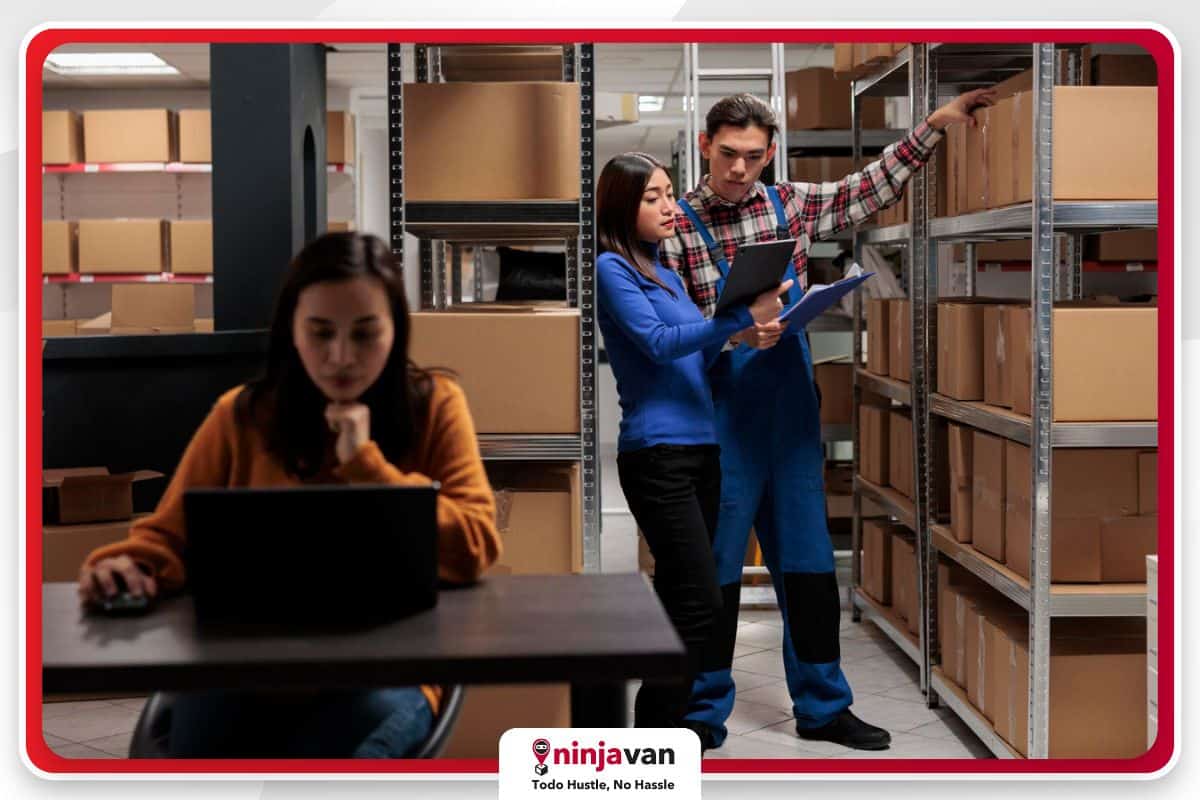 Inventory Management Techniques for Online Sellers
Online sellers need effective inventory management to ensure a smooth fulfillment. Here are some techniques you can use.
Inventory management is one essential thing to learn once you have put up your ecommerce business, so you can keep track of your stocks while saving cost and time.
You can be easily overwhelmed and overlook this part of your business when focusing on increasing your online sales. However, having an efficient inventory management system will help keep your business afloat and your customers happy as you can provide them with the products that they want fast.
What is inventory management?
Inventory management is the process of ordering, storing, using and selling products or materials, also known as the company's inventory.
This process also helps the business keep track of what or which products to replenish at a time. Part of practicing inventory management is keeping track of business trends, or which items are currently in demand to prevent shortage and profit losses.
Failing to manage and practice efficient inventory management may lead to missed opportunities, extra costs and customer dissatisfaction so it's a must to integrate a good system that will suit your business goals and objectives.
10 inventory management techniques for ecommerce businesses
Find out the inventory management techniques that will streamline your inventory system and make your business efficient.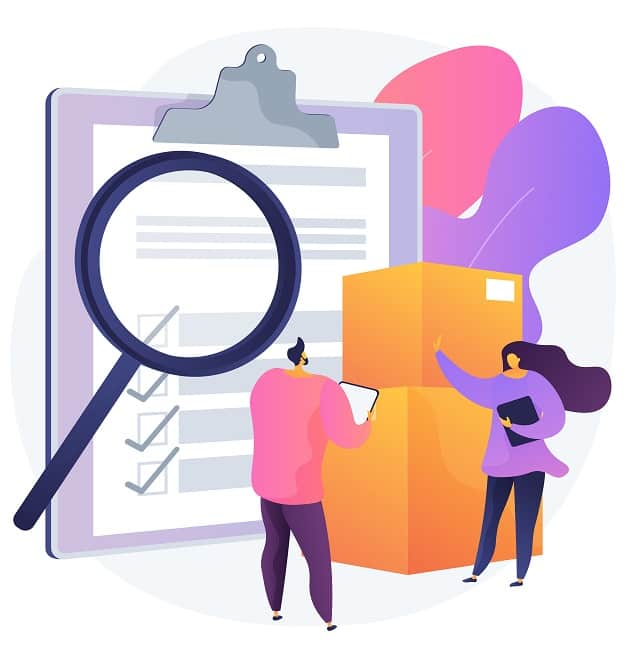 Just-in-Time Inventory Management (JIT)
This technique is used by businesses to increase efficiency and lessen waste. JIT is the practice of acquiring inventory only when a customer orders it. This way, storage costs and the risk of wastage will be reduced.
Practicing this method means relying heavily on the supply chain.
First In, First Out Inventory Management (FIFO)
This method is practiced mostly by food businesses or restaurants. It follows that the first products received will also be the first ones to be shipped out. Best used with perishable items that need to be consumed so that no products are wasted and customers will get the freshest stocks.
Demand forecasting
An effective way to forecast demand is to use statistical methods that are based on data, including customer sales, purchases, returns and transfers. It will help identify patterns, trends and seasonality of products, providing insights on which to stock up on at an appropriate amount and time.
Scanning system
This inventory management automates tracking your inventory using a wireless barcode and a scanning system. This process reduces human error as it relies on a system that records the stocks.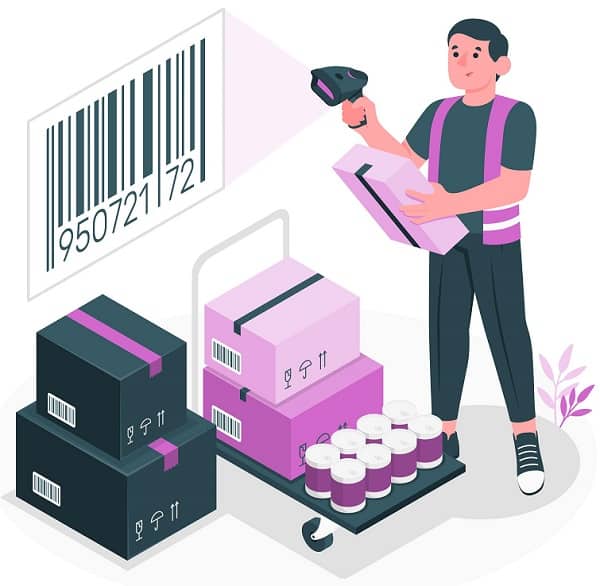 It also makes managing your stocks faster and your products more visible in terms of when it was acquired up to their shipment.
Setting minimum viable stock
For this technique, sellers would determine the most ideal number or level of stocks to store. There's a guarantee that products are available for purchase but would have none to minimal waste since the numbers are set based on customer history.
As you look into past data, here are the things you need to take note of:
the rate of usage of the product
the lead time for procurement
the safety stock, and
the quality of customer service
Essentially, this method is used so that stock levels will not go low to the point that it will affect customer satisfaction.
Dropshipping
Dropshipping is an interesting way to manage inventory as it does not physically store any product or stock. Instead, when a business uses the dropshipping method, it usually acts as a middleman that maintains the sale between the customer and supplier.
However, you have limited control over your customer's experience, and there's less opportunity to customize the product's packaging and branding.
Here's how you can find Dropshipping Suppliers in the Philippines.
ABC Analysis
To put it simply, the ABC analysis in inventory management is classifying the products according to their value. This would provide insight into which items should be given priority in ordering and stock levels.
You can channel your energy on products that are most valuable for the store, and influence your business decisions using the data collected from this method.
Physically organizing your warehouse
This is managing your inventory the old-fashion way. Coming from the data analysis that you have conducted with your products, you now have the correct information in terms of what goes in front of the warehouse, and what can be placed at the back.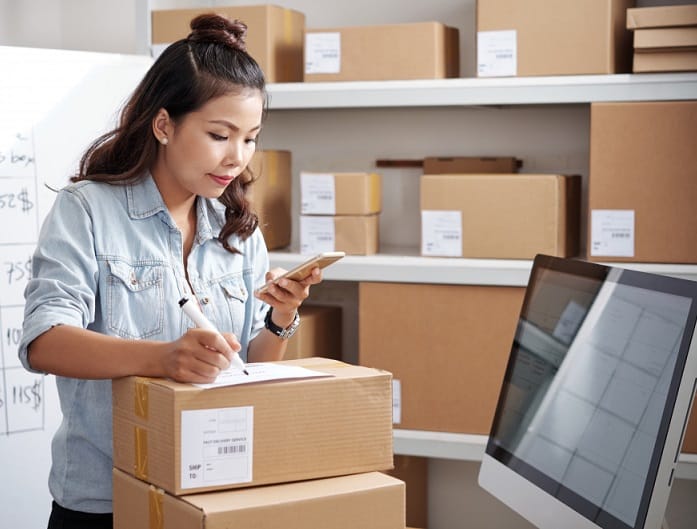 Depending on which method you use (ABC, FIFO, etc.) it's important to optimize the layout of your warehouse as this will make it more efficient to use and distribute.
Using an inventory management software
Using a software application will definitely make the inventory process much easier. Aside from centralizing inventory counting, it also saves you from having to do manual product counting.
Another advantage is it can minimize human error, as the whole process is automated. Some software can process clients' orders, some would be as straightforward as keeping track of the products shipped and on hand.
3PL Fulfillment
3PL or third-party logistics provider is a designated third-party company that will take care of your inventory management, warehousing and order fulfillment needs.
This means that you will have an entirely separate entity taking care of your inventory. The flow of business will start from your supplier or producer, straight to your 3PL provider's warehouse and orders will be picked, packed and delivered by them as well.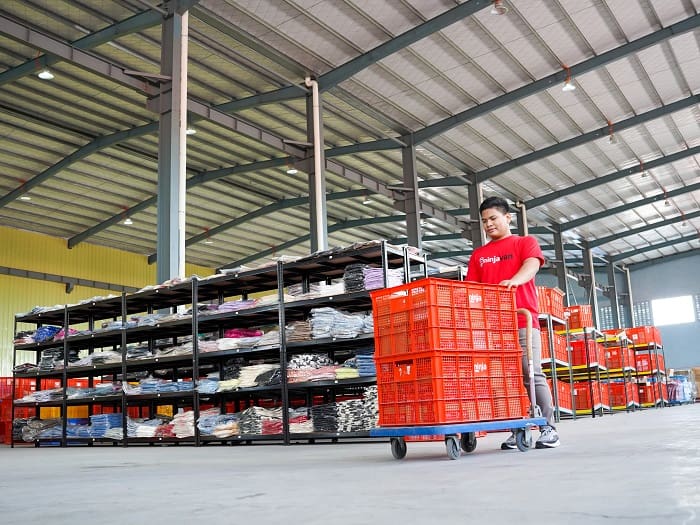 Aside from making the process less complicated for you, your 3PL provider can also supply you with a digital inventory management system so you can track your stocks by yourself.
Learn how How Ninja Van Can Boost Your ECommerce Fulfillment from storage to shipping.
What are the benefits of working with a 3PL?
For an ecommerce business, having someone else take care of your inventory management may feel like a risk at first. So, it's important to weigh if these benefits would really fit your business:
Immediate and real-time access to stock information and levels
Cheaper overhead cost compared to warehouse upkeep
Efficient shipping and distribution process
Use of digital inventory management systems that automates your stocks
Business owners can focus on expanding business and growth and less on day-to-day operations
Optimize your inventory management with Ninja Fulfillment
From storage to fulfillment, to connecting to your Shopee, Lazada, TikTok and Shopify stores and up to hassle-free deliveries of your parcels – Ninja Van will fulfill your inventory management needs efficiently.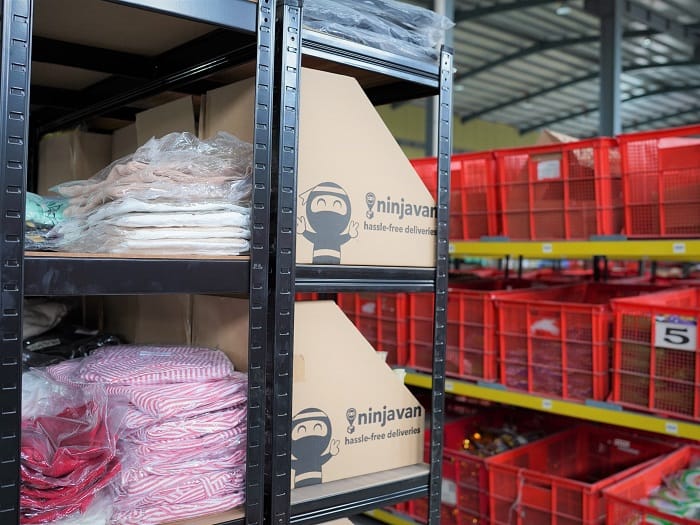 Here's what Ninja Fulfillment can do for you:
Inventorizing and storing your products
Pickup and packing your orders
Delivering your orders to the end customers
Live view of your inventory
Live update of your order's status
Free pickup within Metro Manila and Laguna
Same-day handover to the courier
Free returns to fulfillment warehouse
Importation and sourcing assistance
Ninja Fulfillment can also provide customized warehouse management solutions to meet your ecommerce business needs.
For inquiries about Ninja Fulfillment:
Reach out to Erick Paul Ramos at 0917-7161495
Send an email to ph-niu-fulfillment@ninjavan.co
More tips to optimize your ecommerce fulfillment:
Choosing A Warehouse Logistics Partner 101
Dermtropics: Business Efficiency and Fostering Sustainability