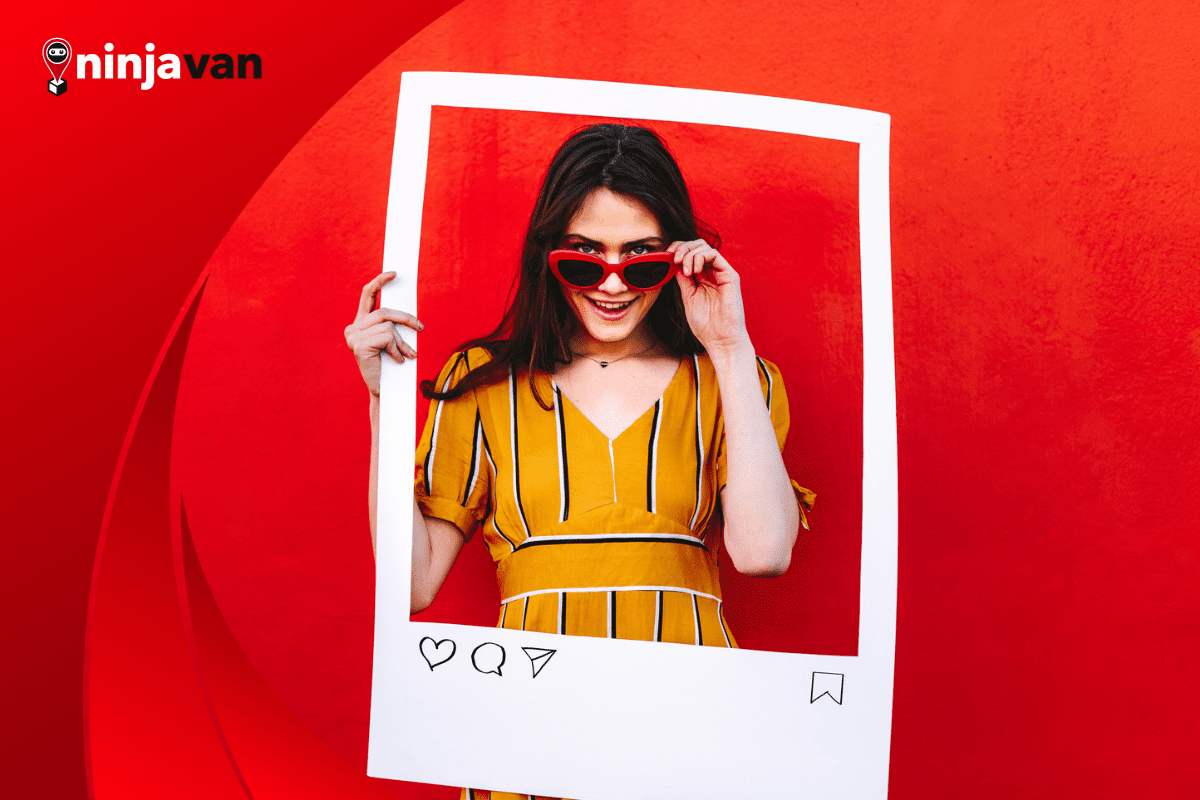 How to Work Best with Fashion Influencers
In the Philippines, 70% of consumers said they've purchased a product because it was endorsed by an influencer. So think about working with one for your fashion brand.
Who hasn't heard of influencer marketing?
Admittedly, many will roll their eyes when they hear someone claiming to be an "influencer," especially fashion influencers or fashion bloggers.
What exactly do influencers do? Do they even have any real skills? What gives them the audacity to ask for free stuff in exchange for an Instagram mention?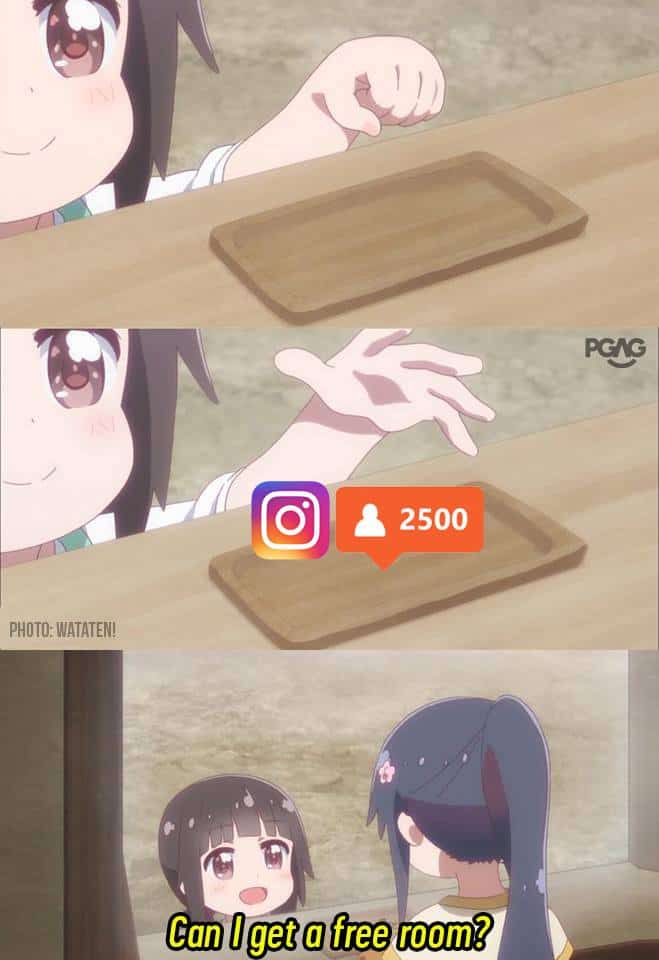 It doesn't help that influencers have gotten a bad rap from incidents like the Fyre Festival fiasco, a failed music festival built purely on hype from influencers and big names like Kendall Jenner and Bella Hadid.
In the Philippines, Banana Beach Club, a beach resort in Siargao, called out influencers in 2019 after receiving multiple "free stay" requests in exchange for exposure and content.
All that being said, however, here's why influencer marketing is so popular and why you should use it to sell your products.
It works.
It's how brands build their audience on social media. And it's particularly effective in the Philippines, where 70% of consumers said they've purchased a product because it was endorsed by an influencer.
Marketing case study: Sunnies
Take a look at Sunnies Studios.
Established in 2013, the eyewear brand is one of the first local companies to leverage influencer marketing through the celebrity power of its co-founders Georgina Wilson, Jessica Wilson, and their socialite circle of friends.
Sure, it helped that the company's selection of sunglasses and eyeglasses frames are competitively priced, but the slick, aspirational and influencer-led marketing defined Sunnies' image.
Today, the eyewear brand is establishing itself as a full-fledged lifestyle company, expanding into cosmetics with Sunnies Face and even food with Sunnies Cafe.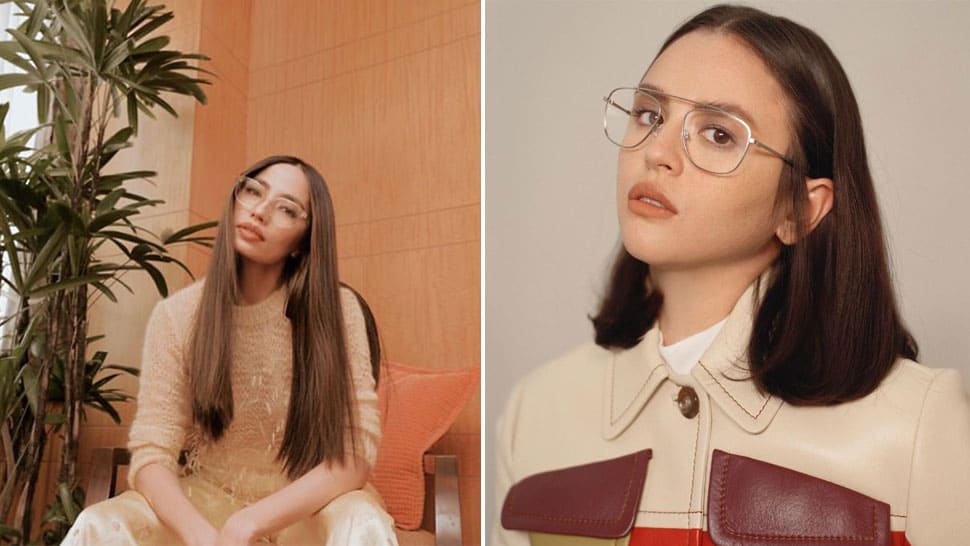 But if influencer marketing is so useful, why is it so controversial?
For fashion brands, much of that boils down to a poor approach to influencer marketing and working with the wrong influencers. We'll cover all these and other mistakes below.
Influencer marketing mistakes brands make
1. Looking at the wrong numbers
As a highly visual industry, fashion is saturated with influencers — some huge names in local showbiz and others emerging stars in their own right. So fashion brands should have no problem looking for an influencer to collaborate with.
Of course, this begs the question: which influencer is worth working with?
Working with someone with a high follower count is the logical choice for many business owners. But this isn't always a good practice.
Follower counts only tell one side of the story. You should also look at an influencer's engagement rate. The average engagement rate for an influencer with 50,000 to 100,000 followers is 1.87%.
That means a quality influencer with 100,000 followers should generate an average of 1,800 likes and comments (combined) per post. If they only get an average of 200 reactions per post, it could mean their follower count is inflated by inactive dummy accounts.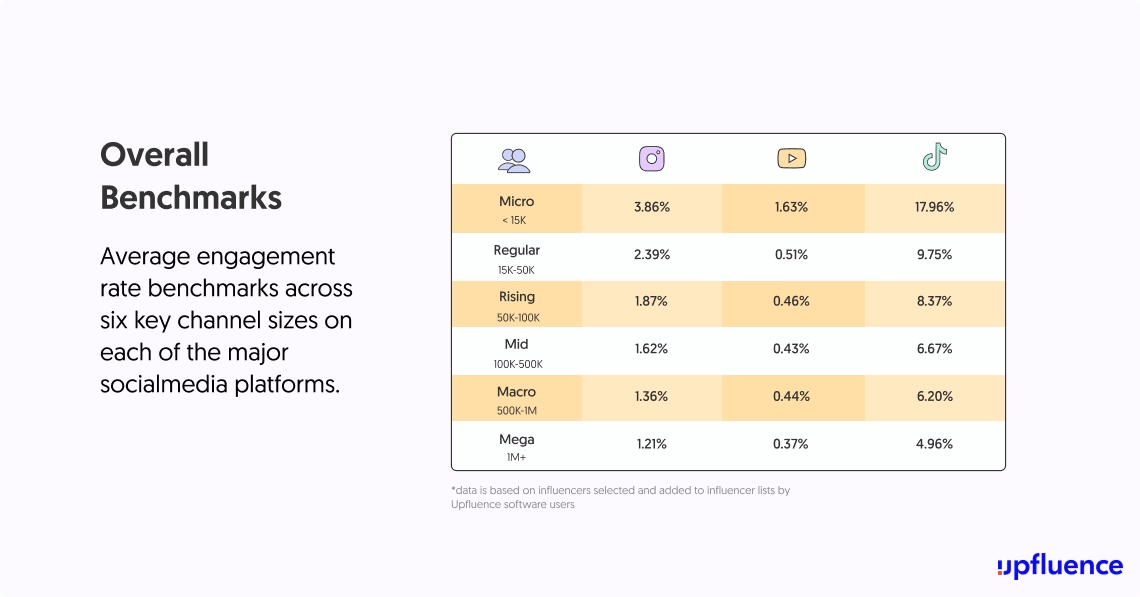 You should also check the quality of their comments.
If you see hundreds of people saying "Nice post," or "🙌 awesome" repeatedly, these are most likely dummy comments.
Have a look at influencer Rei Germar's engagement. As someone with 1.2 million followers, a post below gets approximately 140,000 likes — very close to the 1.21% average engagement rate of mega influencers.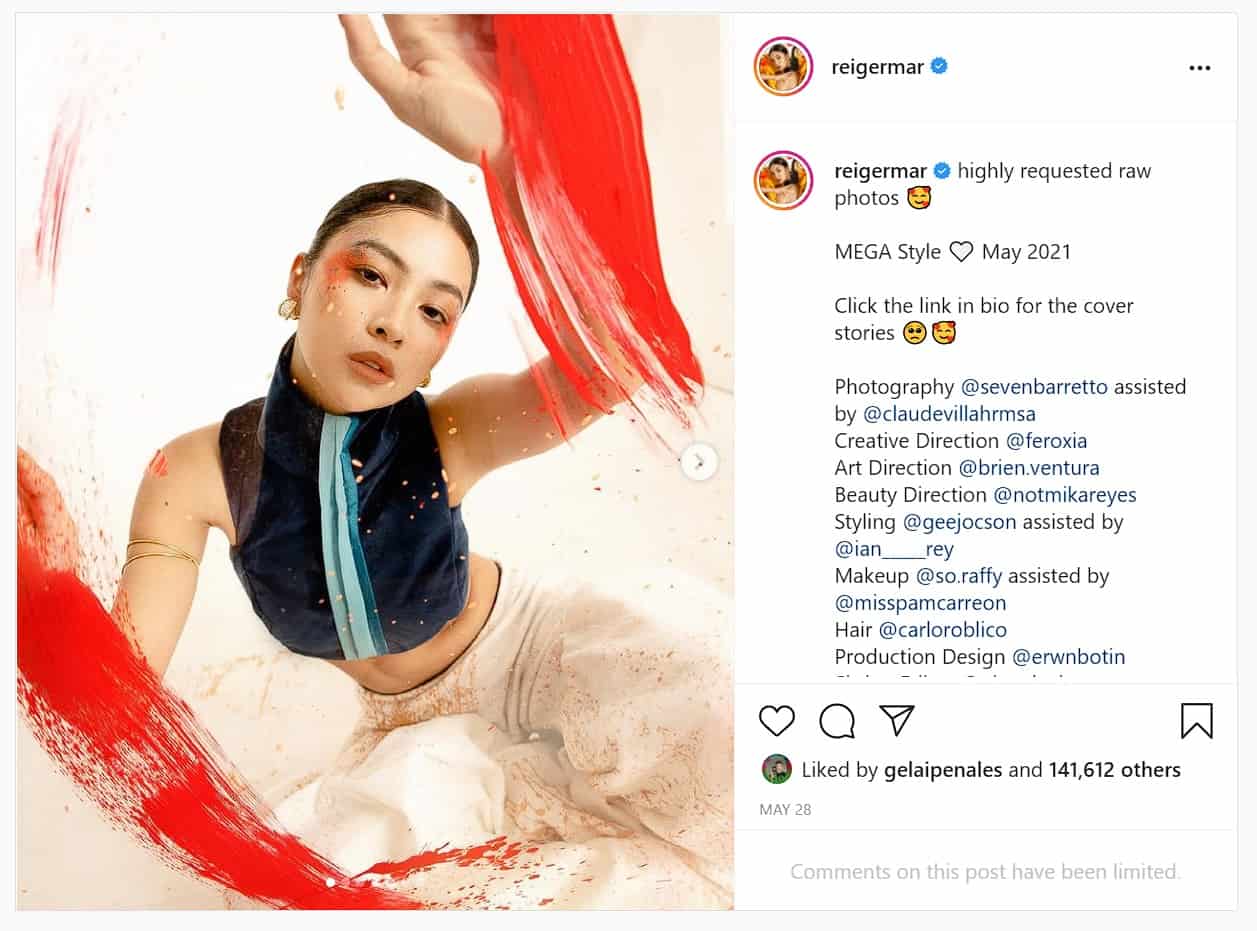 #NinjaTip: If you're unsure of your analysis of an influencer's engagement, you can use a free tool like HypeAuditor to sniff out influencers with fake followers.
2. Overwhelming the influencer
Fashion influencers are inundated with hundreds, if not thousands, of outreach emails. Don't complicate things by having multiple people reach out to the same person simultaneously.
If you're running a small fashion boutique alone, this shouldn't be a problem. But if you're running a large fashion brand campaign, assign one person to conduct public relations outreach with potential influencers. This will help you avoid redundant cold calls and keep your messages on point.
It's also a good idea to be creative when reaching out to influencers.
Don't limit yourself to email and cold calling! We recommend tapping influencer networks, digital marketing agencies specialising in influencer marketing, and referrals from other fashion brands.
3. Not asking influencers the right questions
Screen influencers the way you would screen new hires. Any fashion influencer you work with should be relevant to your brand and have a history of authentic promotions, legit followers, and a bonus record of being easy to work with.
Once you've identified an influencer who's interested in working with you, you can ask them screening questions, such as:
Who's your target audience?

Are they mostly men or women?
What are their primary interests? (Naturally, they'll answer "fashion," but dig deeper)
How do you create content that aligns with their interests?
What posts resonate with them the most?

Have you heard of my brand? (Working with someone who's already a fan of your products will make things much easier)
What's your engagement rate?
What are your values? What things do you believe in? Do you support any social causes?
Have you worked with my competitors? How did the audience respond to your sponsored posts?
How many platforms do you use?
Knowing the answers to these questions is how you align your marketing objectives with a potential influencer. For example, if you want to work with voice-over artist Inka Magnaye, knowing her audience and values will help you know if the product you wish to promote is consistent with her image.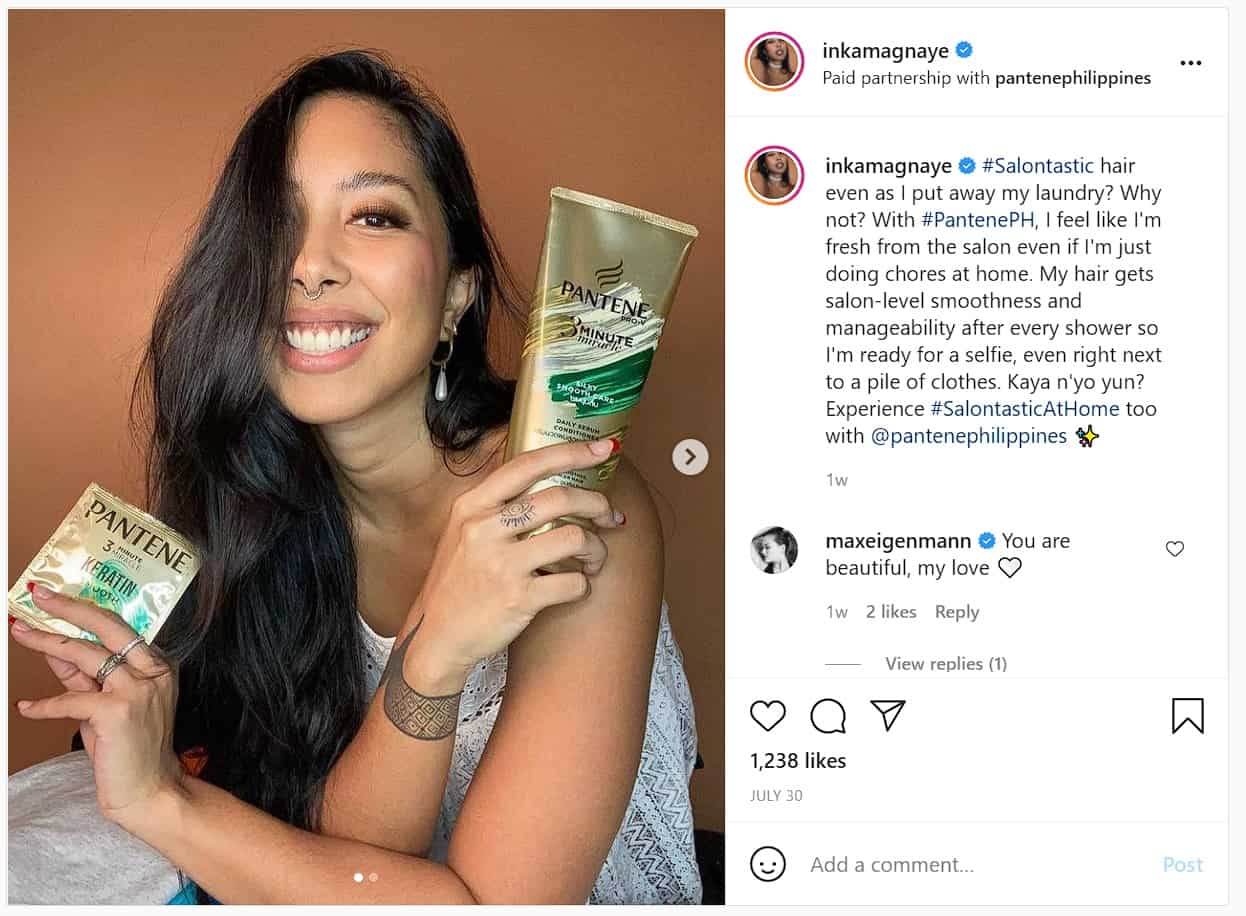 #NinjaTip: It's a good idea to ask for a fashion influencer's public relations kit, usually covering this information.
4. Setting idealistic goals and expectations
It's not enough to look for an influencer, pay them to feature your product, and call it a day.
To know if your influencer marketing campaigns are working, it's important to set proper goals for impressions, reach, and clickthrough rates. This makes it possible to evaluate your strategy's effectiveness and know if you're getting any return on investment from an influencer.
In your contract with an influencer, be sure to indicate that you expect them to provide analytics data on your sponsored content.
Setting realistic goals when working with influencers is important, especially when collaborating with micro-influencers (influencers with fewer than 100,000 followers like Joshien Kyla, seen below).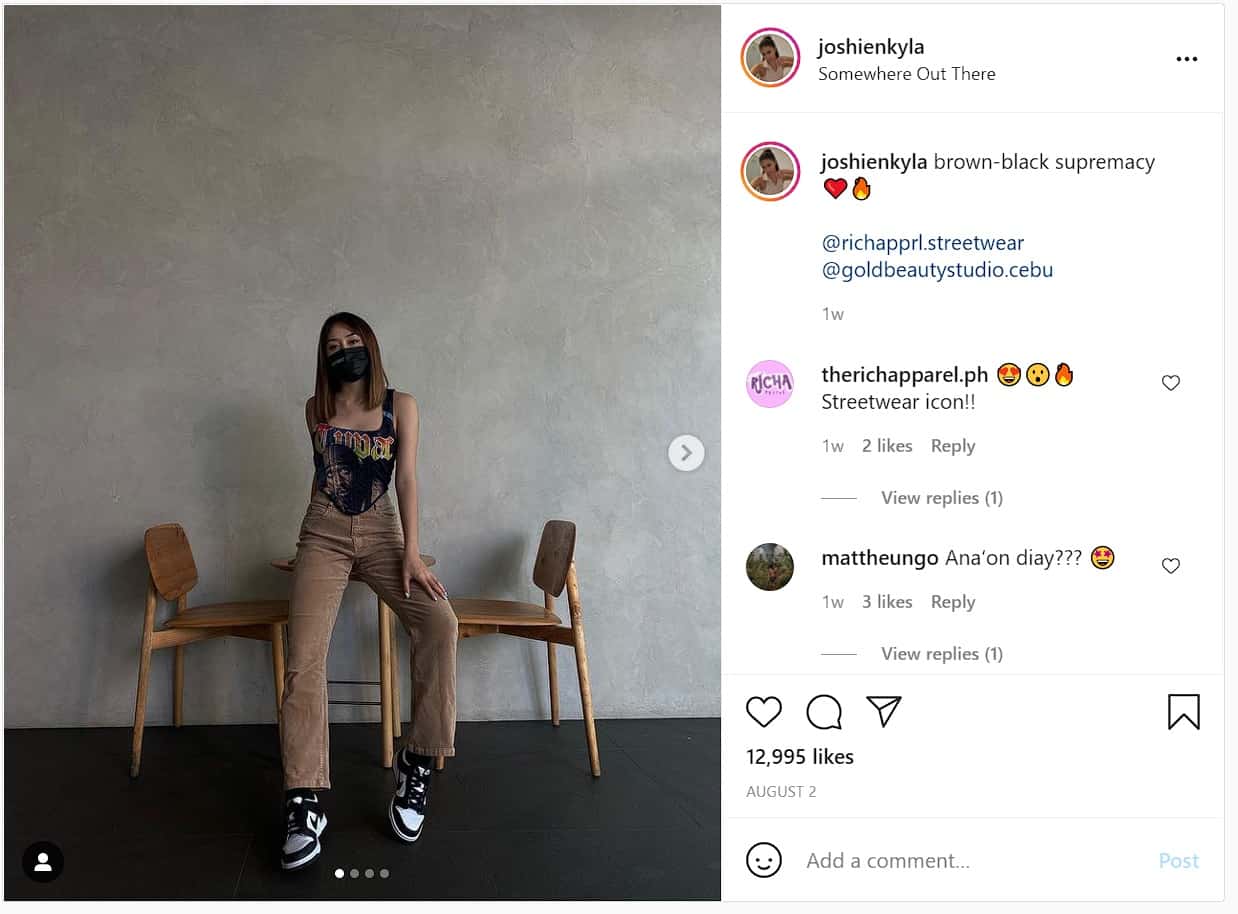 A common mistake many brands make is expecting influencers to instantly increase conversions (e.g., sales). Sure, a sponsored post by a mega influencer with an exclusive voucher code might have a measurable impact on sales, but that should not be the primary reason you're engaging the influencer.
In general, influencer marketing attracts top-of-funnel traffic — these are users who haven't heard of you. For this reason, influencer marketing is best suited for raising brand awareness.
5. Ignoring micro-influencers
As paradoxical as it sounds, fashion influencers with smaller audiences tend to have higher engagement rates. Research by Upfluence shows that influencers with fewer than 15,000 followers have an engagement rate of 3.86% —2.65 percentage points more than mega influencers.
It doesn't take a math whiz to figure out that working with 5 smaller influencers could likely net you more engagement than one mega influencer.
Because they haven't blown up to full celebrity status, their followers often see these content creators as "people like me." Whether real or not, this perceived authenticity often gives micro-influencers a more loyal and engaged fanbase that eats up their content.
Micro-influencers also tend to occupy a niche that may be relevant to your fashion brands, like content creator Vince Uy, a creative director and LGBT rights advocate.
Another thing to consider is finding local influencers if your business speaks more to a regional market. For example, if you're base is in the southern Philippines, tapping VIzMin influencers can give you more reach and amplify your brand better to your target market.
Alro read: How Micro influencers Can Help Your Brand
Work with the right fashion influencers
Like any other approach to marketing, getting influencer marketing right, especially in the ad-saturated world of fashion, is about strategy and research. Pinoys love to look good and feel good, and they're willing to listen to people that match not just their #ootdgoals but also their values and quirks.
Besides working with the right content creators, fashion brands should be ready to drive their followers to a great website and deliver a smooth shopping experience.
Make the order process easy, offer a range of payment options, and provide fast and reliable shipping with the help of Ninja Van, your last-mile delivery specialist!
More articles and tips to help your fashion brand:
Branding Lessons from Top Fashion Brands
Most Successful Women Entrepreneurs in Fashion & Beauty
Rebrand or Refresh: The Essential Guide to Updating Your Brand