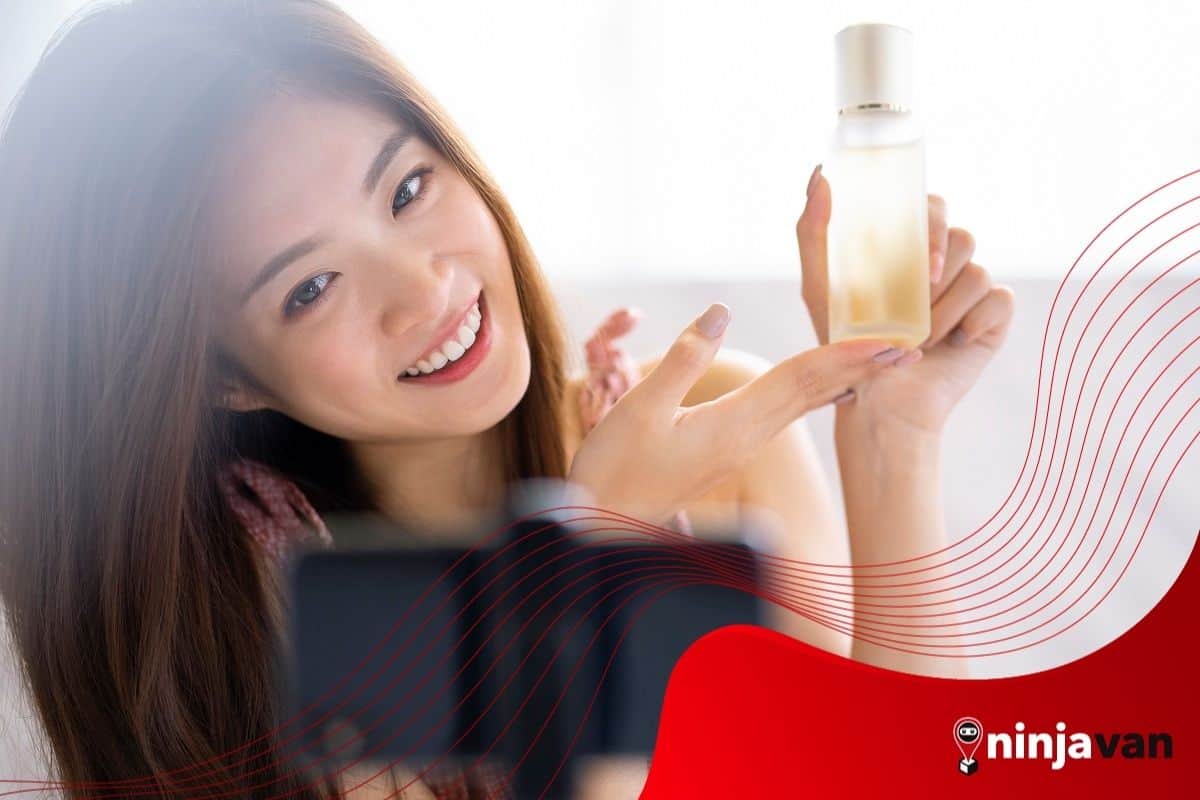 10 VisMin Influencers: Their Local Reach and Power
Get to know these influencers from the Visayas and Mindanao regions who are carving their own niche.
'Small and local' are winning these days. With the increasing importance of digital engagement for plenty of new online businesses, small-scale and community-centric enterprises (and influencers) are coming into the spotlight.
By targeting and engaging a narrower scope not only in geography but also in audience, localized beauty/lifestyle influencers can create value faster, with more fruitful and extra meaningful engagement.
Smaller influencers or business owners have the power to generate conversations online and offline, given their proximity, familiarity, and relatability to local shoppers.
Top non-Manila-based influencers you should know
In the Philippines, more and more influencers from outside Metro Manila and Luzon are putting these principles into effective practice.
We've put together a list of 10 beauty and lifestyle VisMin creators that prove being small and local is their not-so-secret power.
Kat Hechanova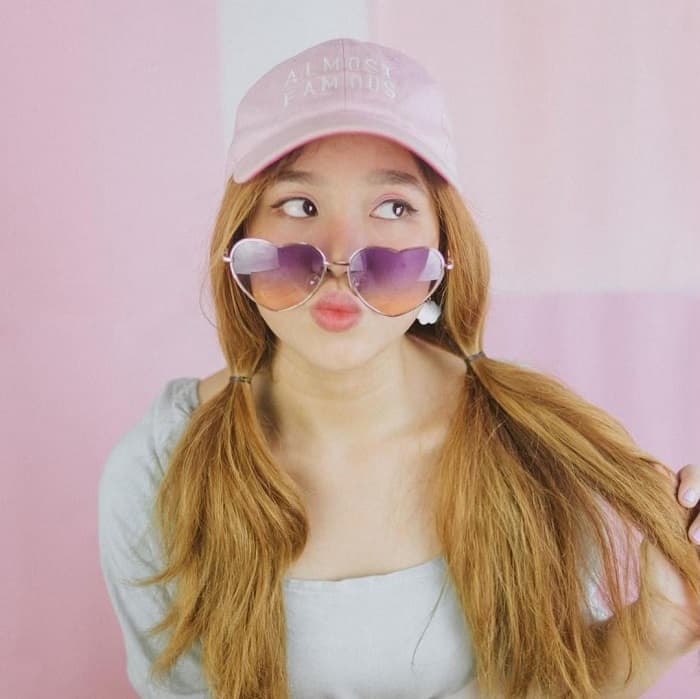 This Iloilo-based beauty and lifestyle influencer (Instagram: @katadoodledoo; YouTube channel) is all about her hometown life, from well-loved staples and must-visit stores to newly discovered gems and fresh finds. Her social media pages also boast of campaigns from homegrown brands, with posts about many Filipino favorites in food, travel and living.
But it's not all fluff — she also talks about her personal struggles when it comes to body issues, and injects anecdotes into her captions, eliciting a resonating impact on her followers.
Life advice from Kat: "Go on a picnic, even if it's just in your backyard — especially if it's in your backyard."
Rem Samuel Robles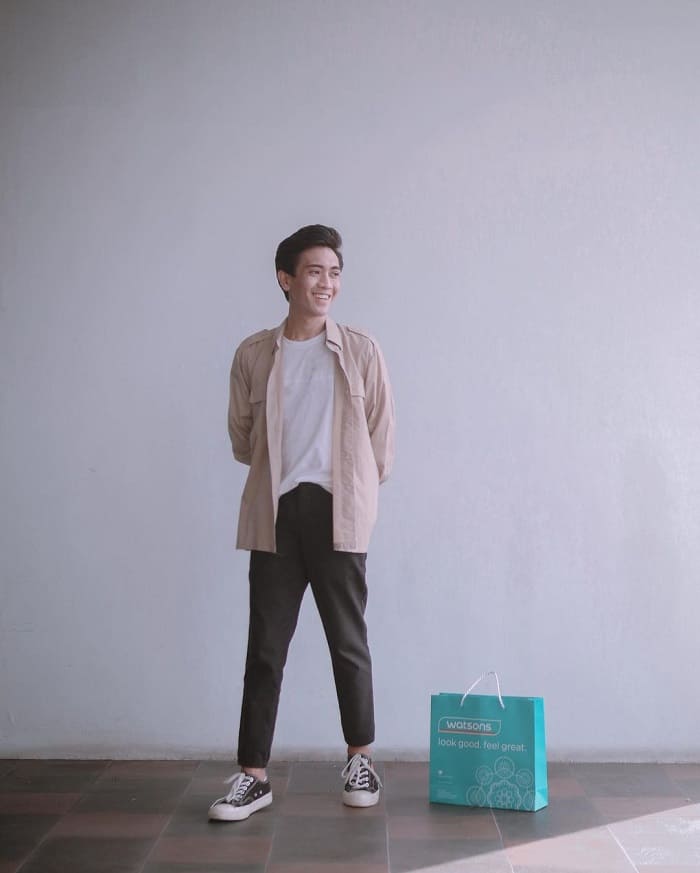 Food, fashion, tech, and skincare… that's what this Iloilo-based lifestyle influencer is all about. His posts (Instagram: @remsamuel) are curated and follow a minimalist style, with his captions grounded on personal connection with his audience, often aiming for what their interests and goals are.
Check out his top skincare recommendation.
Life advice from Rem: "Anything is possible with a good skin care routine."
Tia Lacson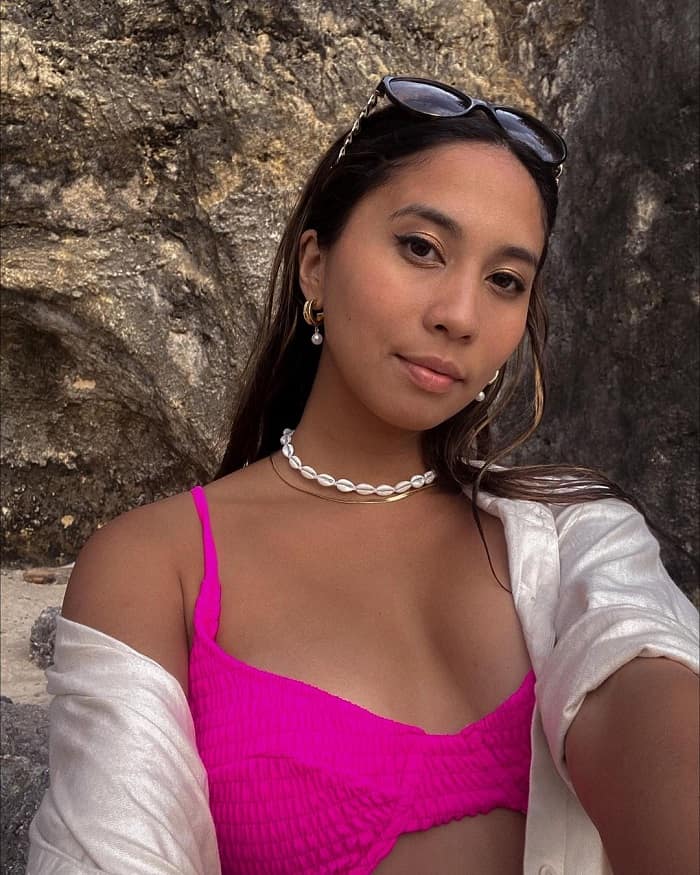 Hailing from Bacolod, this fashion designer, traveler and writer uses her social media feed (Instagram: @tialacson) to share stories and insights about style, travel and photography.
She is also a gold medalist swimmer and the owner of her own clothing line of evening wear and gowns called Luxesaint (@luxesaint), which has been featured in international magazines. Her work portfolio includes Fujifilm, Philippine Airlines, Creatives Labs and Daniel Wellington.
Life advice from Tia: "Invoke the sense of wanderlust in [your] viewers."
Jann Bungcaras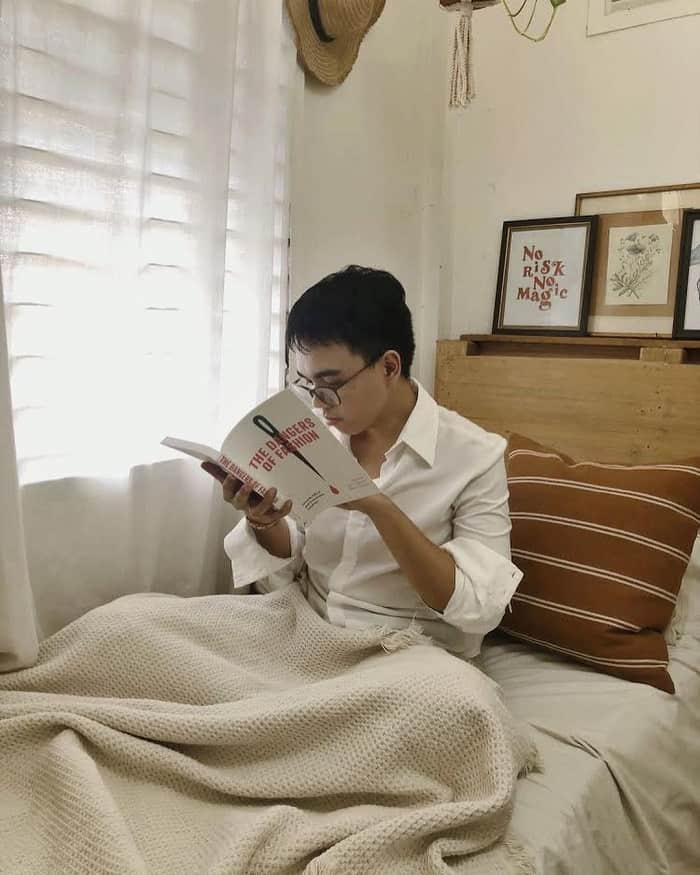 Judging by his social media feed (Instagram: jannbungcaras), this Cebu-based fashion designer has a lot on his plate – runways, magazine shoots, relief efforts, socio-political advocacy, and entrepreneurship. As an owner of an "Eco-Sustainable Circular and Slow Fashion Brand," Jann gives a premium to ethical production and embraces the softness and whimsicality of life.
Jann's work has been featured in various events and worn by a few celebrities like Nadine Lustre, but his growing followership can also be attributed to his enthusiasm for connecting with his followers, thanks to his habit of personally responding to almost every comment with genuine interest and sincerity.
Life advice from Jann: "It's time we break free from the circumstance of chance and take full charge of changing the course of our fate."
Johanna Marie Tagapulot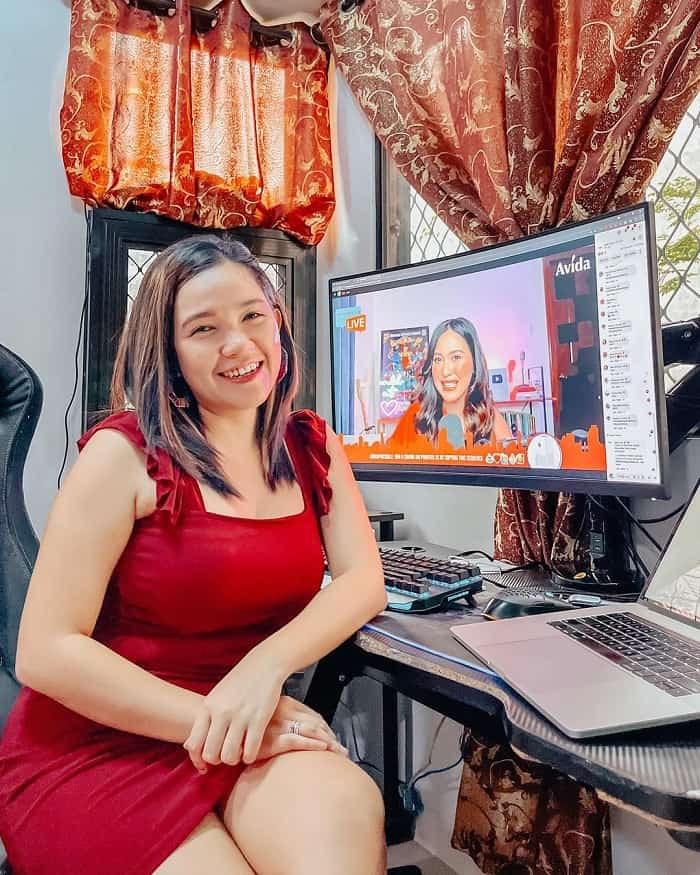 Also known as SiKikay (Instagram: @missjohannatags), this Cebu-based beauty and lifestyle influencer maintains a consistent posting schedule and an active comments section.
Her feed, filled with bright and appealing shots, sends messages of positivity and happy vibes, which are also reflected in how she communicates with her followers.
Non-Cebuano speaking members in her community? No problem! She seems to value inclusivity since she often has translations in her posts.
Life advice from Johanna: "It's not the years in your life that count. It's the life in your years."
Ruby Caberte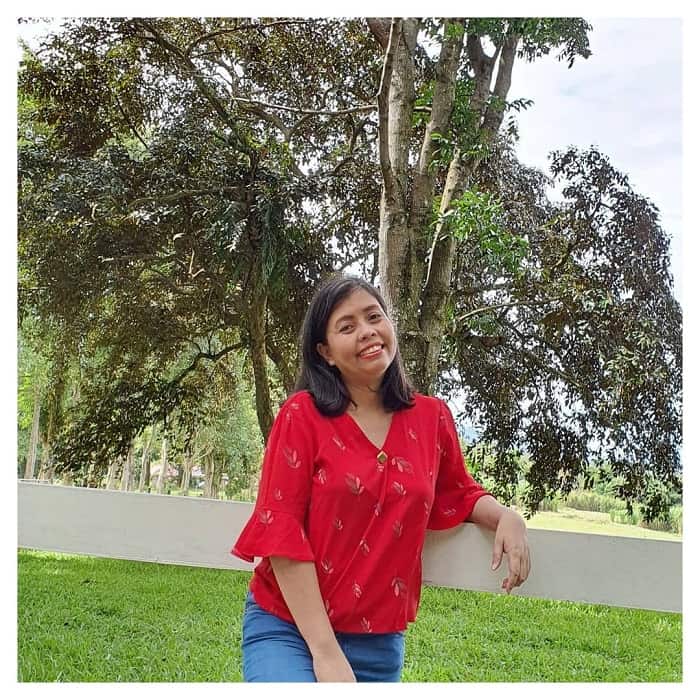 A mom influencer from Cagayan de Oro, she's a solo parent of three and talks about parenting, beauty and lifestyle, and community building online on her social media feed (Instagram: Pinaymommy).
She handles a lot of online platforms geared toward providing tips and training for those in CDO who want to learn about content creation and networking.
On her November 2021 post for her 14th anniversary in the blogging community, she said, "My blogging journey was not easy but it was worth it. Blogging helped me in so many ways and is still helping me right now. I am not talking about the monetary benefits but about how blogging became a therapy for me when I was struggling emotionally with the challenges of life."
Life advice from Ruby: "No matter how big, no matter how small, home is where the heart is."
Colz Vidal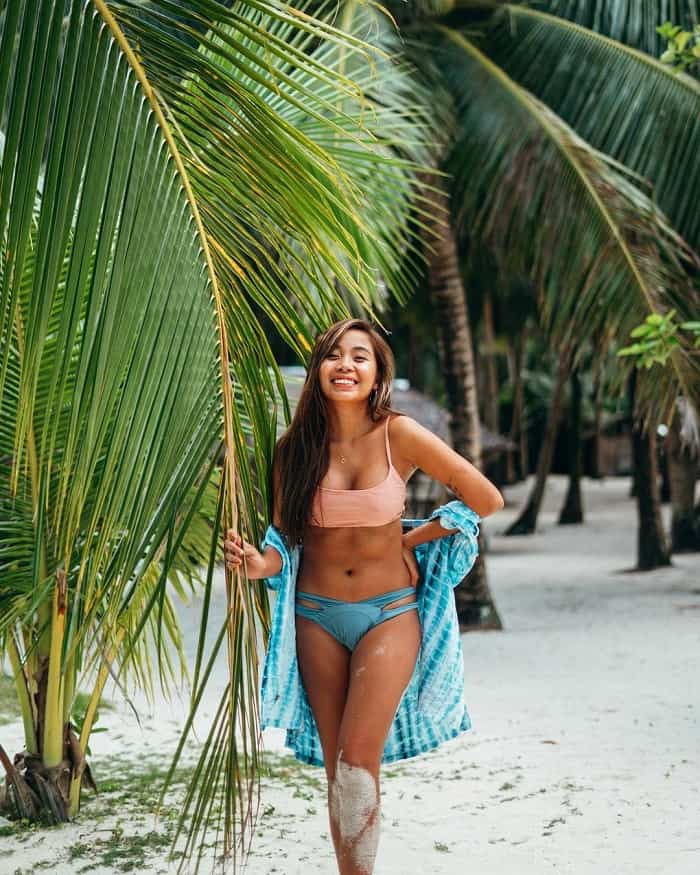 In her featured video on her YouTube channel, this Siargao-based content creator (Instagram: @colzvidal) said she quit her job at 22 years old and then traveled the world. When she returned to her hometown, she put up a business under her name, which has now grown to three: a travel agency (@colztravel), a restaucafe (@sundaysiargao) and a resort (@villacalisiargao).
Her engagement with followers across platforms usually stems from shared interest and investment in her hometown Siargao, and she never misses a chance to showcase the best of the place.
She also posts about business and hospitality management, and is consistently vocal in advocating for social development and relief efforts for her province.
Life advice from Colz: "Things that are worth it take time, and the hard work is worth it."
Andrea Taylor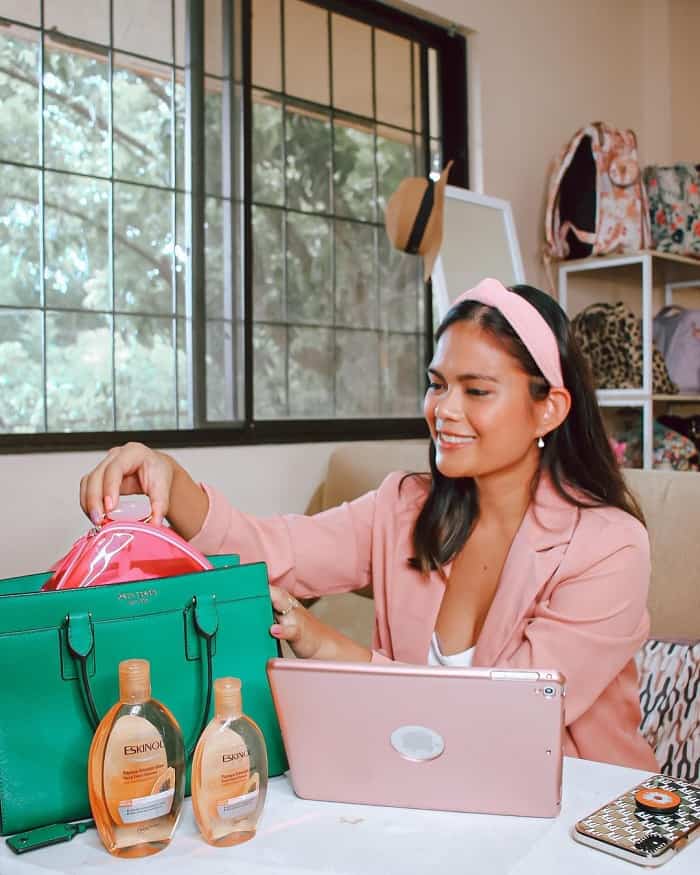 This Davao-based fitness mom of three (Instagram: @andreac_taylor) talks about not only family life and parenting, but also self-care and fitness with her online activewear business (@geminifitness.ph) as testament.
Her comments section is filled with both kudos and questions, to which she takes time and effort to personally reply. In one of her recent posts on Instagram, she encouraged other moms and the rest of her followers to keep learning and going.
"My 2021 Fitness goals were achieved even at 10 months postpartum, and I'm not going to stop there. I will continue working on myself and my health. Why is it important to me? Because even though I am a mom of 3, and my whole being is focused on getting THEM what THEY need. I will never forget about the old me."
Life advice from Andrea: "Never let go of your goals. It may take a while, but you'll get there."
Maizy Colleen Alvarez Tan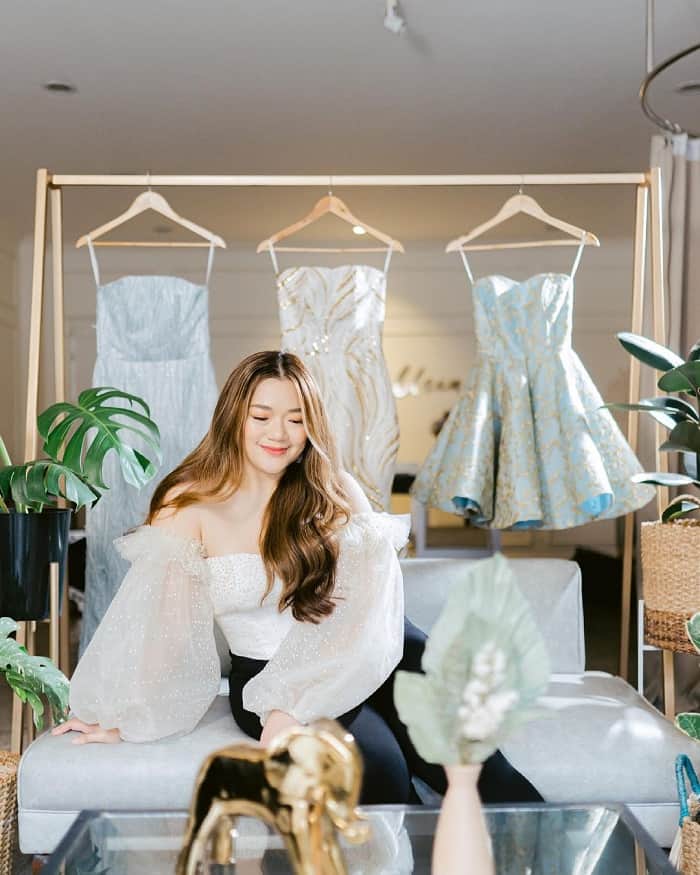 This Davao-based fashion designer and entrepreneur posts about design trends and travel opportunities and experiences (Instagram: @maizycolleen). Her clothing line, Designs by Maizy Colleen, was launched in 2014, leading to an apprenticeship in Dubai with Jacy Kay Design Couture, a high-end fashion house.
She also has a boutique-cafe in Siargao called @salumsiargao. Her feed is a combination of local and international tips, which engages her audience with the same goals of traveling and same interest in fashion design.
Life advice from Maizy: "Clutter is the enemy of clarity."
Johanna Ariexia Sabado Quilinderino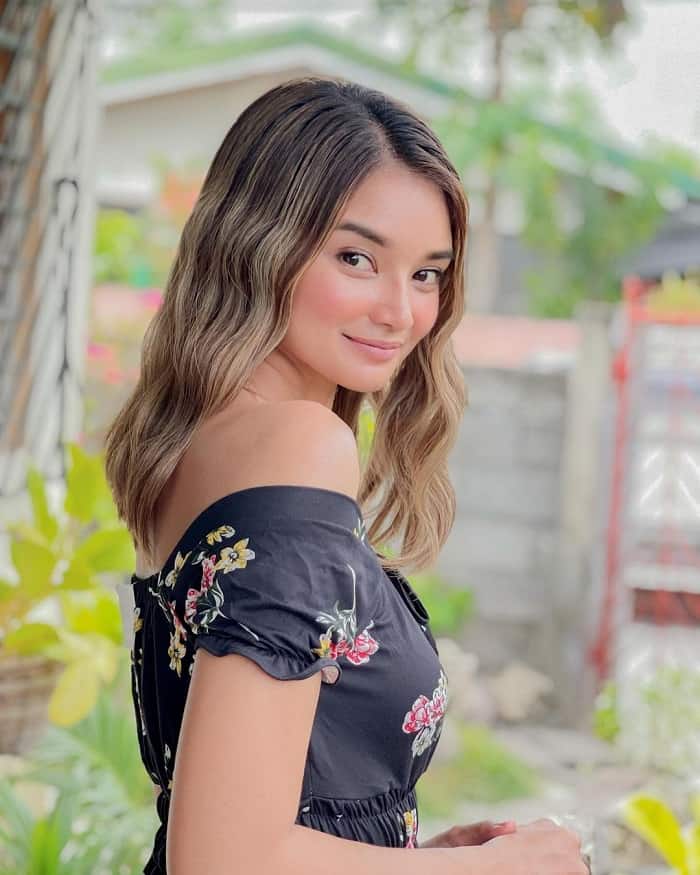 A former flight attendant, this Gensan-based gal is now an online content creator that shares beauty and lifestyle tips and products (Instagram: @gandangmorenx).
Her feed contains endorsements of local products and experiences, which easily resonates with her followers. She takes the time to reply to almost all of the comments in her posts, which shows how much she cares about connecting with her followers.
Life advice from Johanna: "Maximize what [you] have."
Work with niche influencers for your brand
If you're a business owner from the VizMin region and wants to dive into influencer marketing, find local influencers who can connect more with your target market.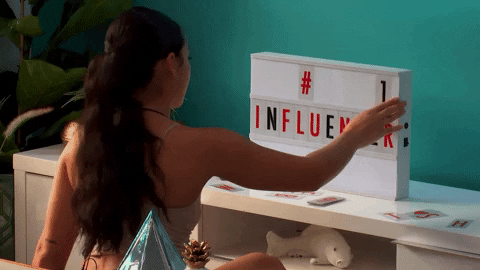 These influencers on our list have mastered the art of creating compelling localized content, which their clients can use to improve their reach and engagement with the target market.
Manila-based key opinion leaders no longer have the monopoly on outreach and influence; VisMin beauty and lifestyle influencers have become masters at bonding with their local communities, helping to bring useful products and services closer to them.
Content creation, community action, follower-to-buyer translation… with local influencers' help, all these are attainable for small and local businesses, even those with a smaller budget and reach. Small things indeed make up the big things.
Featured image from xFrame