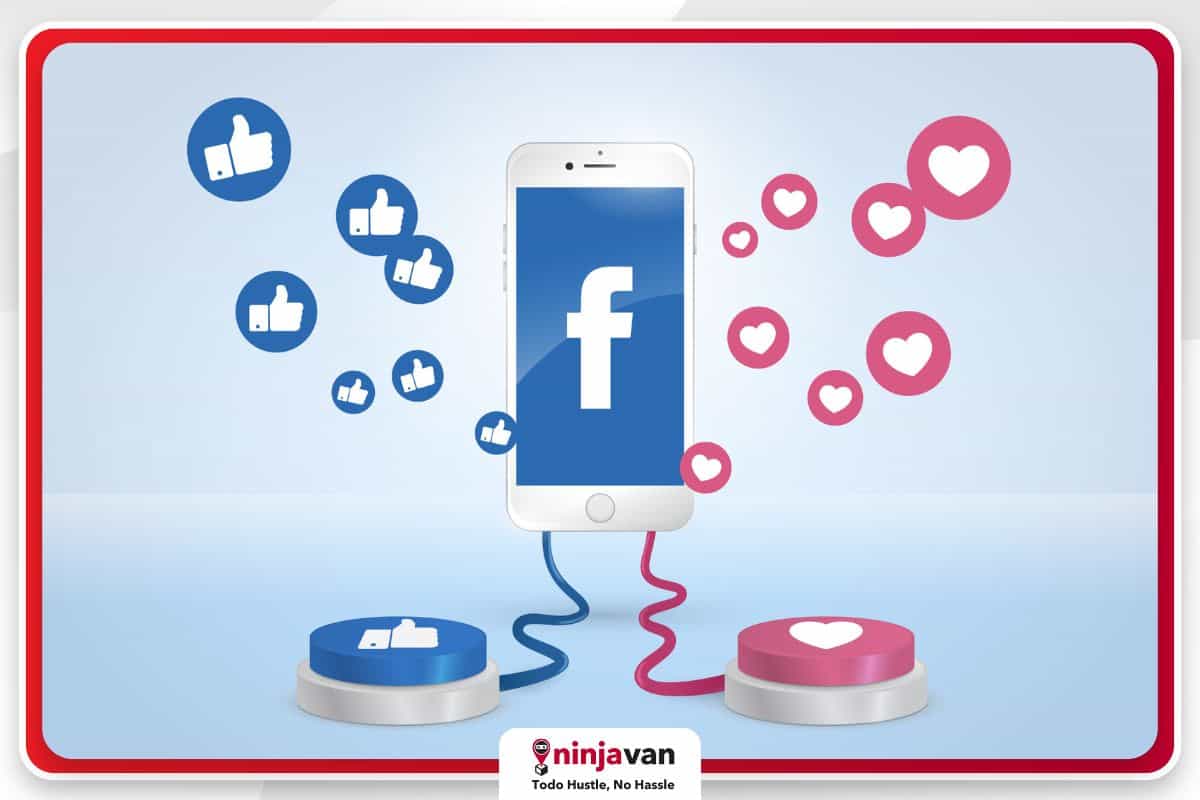 Facebook Marketing: How to Maximize Your Reach and Stand Out From Your Competitors
With more and bigger competition for your brand online, your Facebook marketing strategy should work harder to achieve your goals.
Despite the huge popularity of TikTok, Filipinos still LOVE Facebook. In fact, Meta recorded over 80 million Facebook users in the Philippines as of early 2023.
Not surprisingly, the social media platform remains the top place to advertise businesses and reach millions of online customers. As a result, the Facebook marketing battleground has also become more competitive than ever.
That's why it's hard to stand out on Facebook these days. You'd be mistaken if you think you can easily reach customers without a good Facebook marketing strategy in place. Unless you have a big celebrity endorser as the face of your brand, chances are, you'd have a hard time finding ways to make your Facebook ads or posts stand out.
We've prepared this article to guide on you how to use Facebook marketing to achieve your business goals and beat your competitors online.
What is Facebook marketing?
Facebook marketing is using the platform to promote products, services, brands or content to a specific target audience.
It involves creating and sharing engaging content, running paid advertising campaigns, leveraging audience insights, and utilizing various Facebook features and tools to achieve your marketing goals.
Businesses and organizations use Facebook marketing to increase their online presence, connect with their audience, drive website traffic, generate leads, and ultimately, boost sales and brand awareness. So it's crucial to make it work for your brand, too.
5 Facebook marketing tactics to stand out from your competitors
Use visual storytelling
Did you know that the human mind is biologically wired to process images better and faster than texts?
Use visuals, such as images and videos, to tell your brand's story. Share behind-the-scenes glimpses, customer testimonials or product demonstrations. Well-crafted visual content can capture attention and engage users more effectively than text alone.
However, making use of visual aids is not enough. You should also make sure that your visuals are effective and eye-catching.
You can do this by choosing bright colors as the central theme for your ad images. Since Facebook's overall color scheme is mainly blue and white, try incorporating colors that starkly contrast these two (i.e., orange and black).
See the color wheel below to find out which colors complement each other: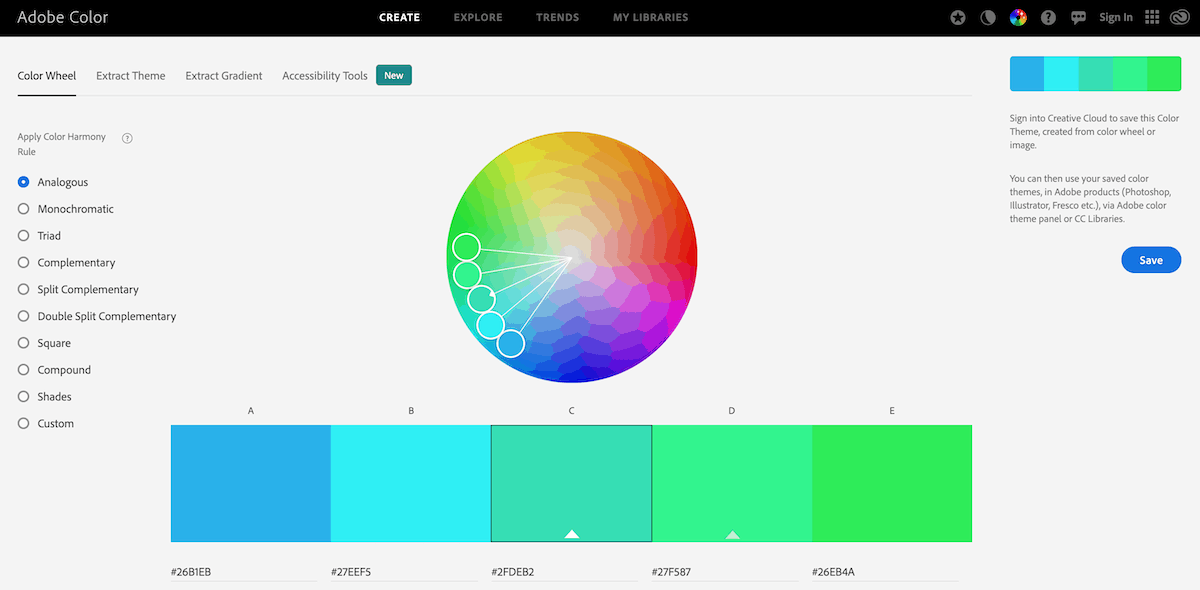 Also read: Designing Your Brand for Social Media
Have a unique content and brand voice
Develop a distinct brand voice and personality that sets you apart. You can do this by creating original and compelling content that resonates with your target audience.
Your posts should reflect your brand's values and culture while providing valuable information or entertainment to make them engaging.
Make your text short and adopt a friendly tone
Humans now have less attention span than a goldfish (that's 8 seconds vs the goldfish's 9).  True or not, it's a well-established fact that the faster you get your point across, the more chances you have of getting the right customer's attention.
So, be concise. Add quality to what you're saying without risking information overload. Make your ads more appealing by adopting a friendlier and more conversational tone. (A touch of humor goes a long way!)
#NinjaTip: Avoid using industry jargon and big words. Your aim is to impress your potential customers with your product, not to confuse them with your technical terms.
Experiment on interactive content
Don't just post lots of content, encourage engagement with interactive content like polls, quizzes and contests. Filipino social media users love these, especially if there's a freebie or a prize, no matter how small it is!
Think of more fun ways to promote your products through your posts. These can foster a sense of community and keep your audience actively participating with your brand.
Keep up with the latest trends on Facebook marketing
Your ads aren't attracting the same attention as they were getting before? The only thing constant in this world is change. Be adaptable in your Facebook marketing strategy.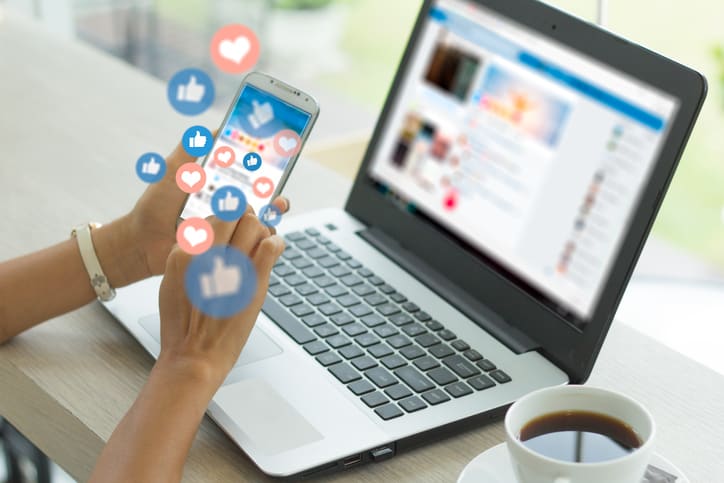 Google is your best friend. You can find a ton of information regarding the latest trends and statistics on Facebook marketing there. You can even stalk other Facebook marketers' strategies and see what's making their ad campaigns successful.
10 ways to maximize your Facebook marketing reach
Using the tactics above is not enough, you now have to make sure your posts are reaching as many people as possible.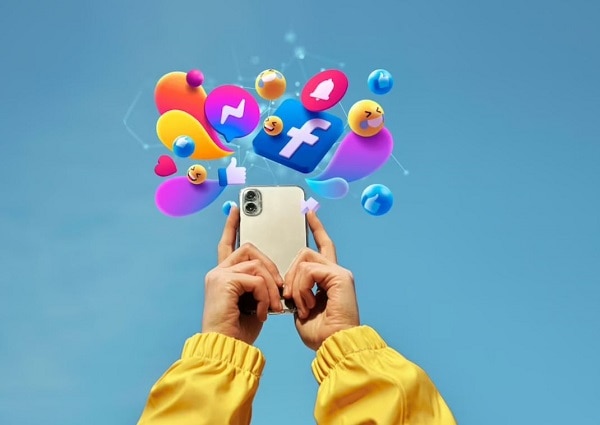 Maximizing your Facebook marketing reach involves a combination of strategies and tactics to ensure your content reaches a larger and more targeted audience. We've listed here 10 effective ways to achieve this:
1. Create high-quality content
Start with compelling and engaging content. High-quality posts are more likely to be shared and engaged with, which can expand your reach organically.
And as we mentioned above, visual content, such as images and videos, tends to perform better on Facebook. Use eye-catching visuals to capture your audience's attention.
2. Understand your audience
Use Facebook Insights to gain insights into your audience demographics, interests and behaviors. Then tailor your content to resonate with your target audience.
Leverage this to deliver personalized content to specific segments of your audience. Your messages should address their needs, interests and behaviors. Personalization helps build a stronger connection with your audience.
3. Have a consistent posting schedule
Establish a consistent posting schedule to keep your audience engaged. Regular updates help you stay on your followers' radar. They'll know when to expect your posts, especially if you have a big event or promotion coming up.
Regularly posting also help keep your brand on top of mind of your customers.
4. Leverage Facebook Stories
Stories are a popular feature on Facebook and users make sure to view them for new information about the people or brands they follow.
Use Stories to share behind-the-scenes content, promotions and time-sensitive information.
5. Engage with your audience
Don't just read the comments in your posts, thank your followers for their good words or feedback. Respond promptly to comments, messages and mentions. Engaging with your audience can boost your post visibility in their feeds.
And we can't stress enough that you should do this more when you get negative feedback. Find out the roots of their dissatisfaction and try to resolve them.
Here are some of the Best Ways to Respond to Negative Customer Reviews.
6. Run Facebook ads and boost posts
Consider investing in Facebook ads to expand your reach. Facebook offers highly targeted ad options to reach specific demographics and interests.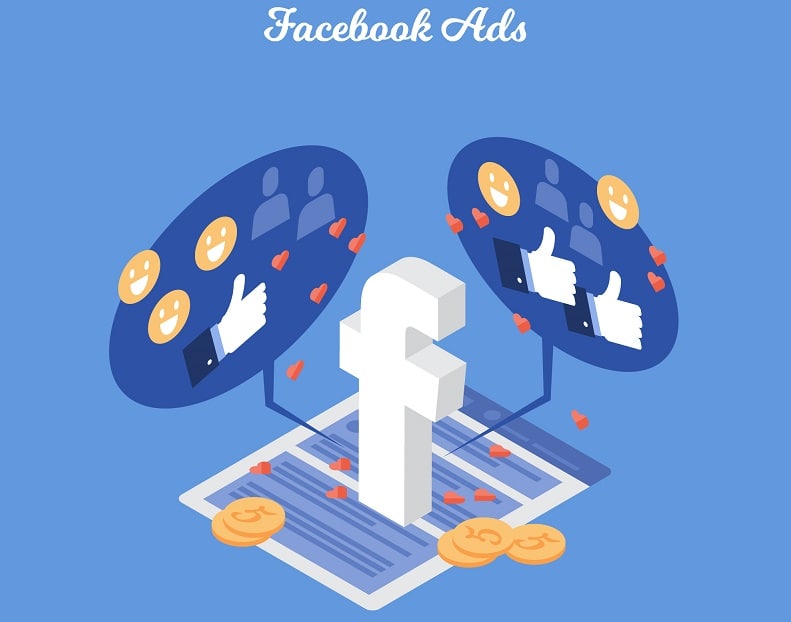 Meanwhile, using the "Boost Post" feature will promote important posts to a wider audience. This is an easy way to increase visibility and also requires a small ad budget. This is also best if you have limited marketing budget to spend.
Here's an easy guide to Starting Your Facebook Ads
7. Utilize Facebook Groups
Join relevant Facebook groups and engage with their members. It can be a valuable strategy for audience engagement and networking opportunities, as well as a source of support and feedback. You can seek advice, opinions and feedback from group members to help you make informed decisions and improvements in your business.
When joining Facebook groups, it's important to follow group rules and guidelines, contribute meaningfully, and avoid overly promotional behavior unless it's explicitly allowed.
8. Collaborate with influencers
Partner with influencers in your niche to reach their followers. Today's online shoppers trust recommendations from people they trust and follow. So tap influencers to help promote your products.
It's also a good venue to collaborate wand cross-promote each other's content. This can introduce your brand to a new and wider audience.
It doesn't always have the to be most popular influencers. Learn how Micro Influencers Can Help Your Brand.
9. Monitor analytics
Monitoring analytics in Facebook marketing is crucial for evaluating the performance of your campaigns, understanding your audience, and making data-driven decisions to improve your business strategy.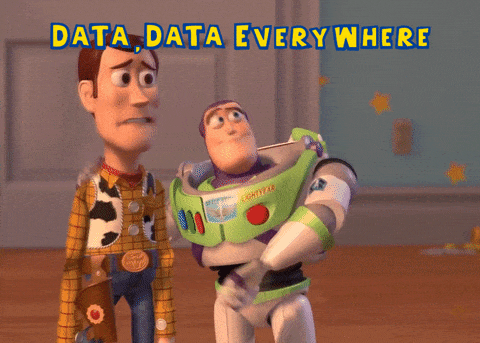 So, regularly review Facebook Insights and advertising analytics to track the performance of your posts and ads. Adjust your strategy based on what works best.
10. Experiment and A/B test
Don't be afraid to try new approaches and test different types of content, posting times, and ad targeting to see what resonates most with your audience.
A/B testing, also known as split testing, is a crucial practice in Facebook marketing for several reasons, including optimizing your ad performance, refining your target audience, and maximizing your ad budget.
Experimenting and testing are an essential practice for staying competitive and ensuring your advertising efforts remain effective and efficient.
How to do Facebook marketing the efficient way
Efficient Facebook marketing involves a systematic and strategic approach to maximize your results while minimizing wasted time and resources: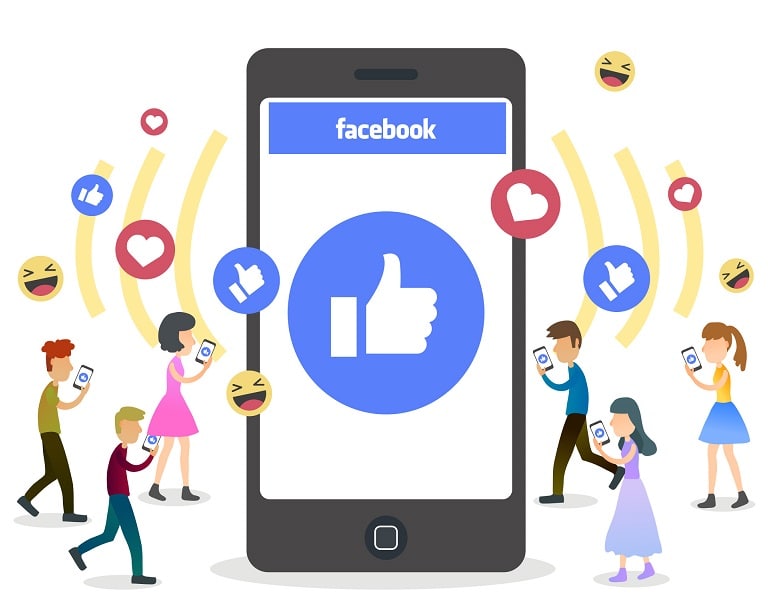 Set clear objectives
Understand your audience
Develop a content strategy
Leverage Facebook ads
Measure and analyze your performance
Remember that Facebook's algorithm is constantly evolving, so it's essential to stay up-to-date with changes and adapt your strategies accordingly.
Building a strong and engaged community on Facebook takes time and consistent effort, so be patient and persistent in your efforts to maximize your marketing reach.
More Facebook marketing tips for your business:
Facebook Retargeting: How to Convert Your Almost-Customers
Facebook Content Ideas to Boost Engagement and Sales
Step-by-Step Guide to Creating Facebook Messenger Chatbot