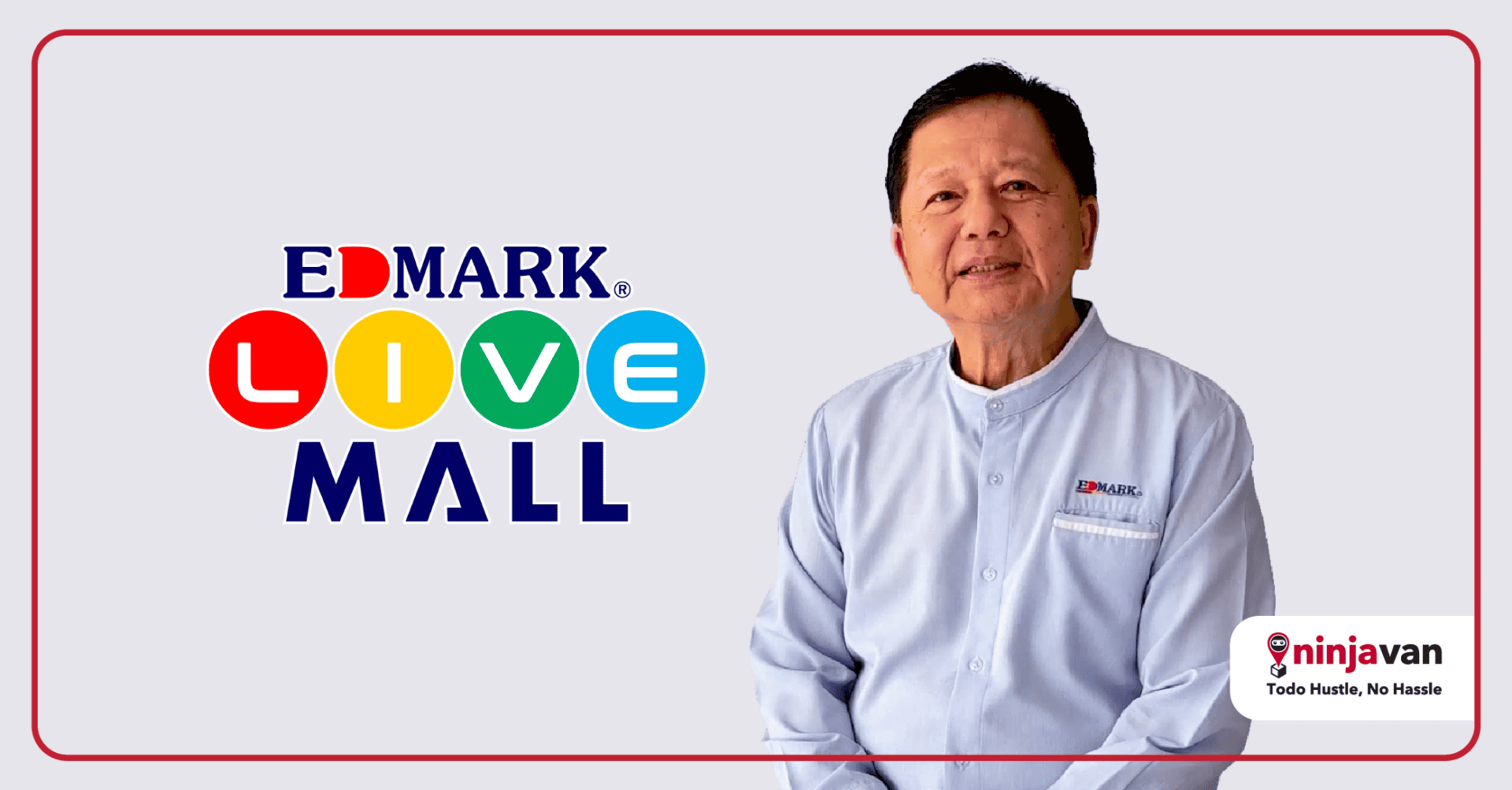 This Giant Retailer Pioneered Live Selling in the Philippines
EDMARK pioneered live product demos. It's now one of the biggest home and kitchen retailers, and live sellers on Facebook and TikTok.
Live selling has emerged as the king of ecommerce. It has become so big that many businesses have learned (or are learning) to incorporate this tactic into their selling strategy.
In fact, Filipino live sellers are leading their Southeast Asian counterparts, according to the Live Selling white paper released by Ninja Van. According to the report, 47% of Filipino live sellers do sessions daily, beating the 31% regional average.
But even before the internet and Facebook changed the way we shop, EDMARK founder and Chairman, Low Ban Chai (Chairman Sam to his colleagues and employees), already understood the power of doing live demos to sell products.
He pioneered a unique style of selling products through 'live product demonstration' when he started EDMARK in 1985. He was doing it inside malls and other commercial locations. In 1998 he set up his own factory called Edmark Industries.
Merging proven tactics with modern method
"As an entrepreneur, I've always been driven by the desire to innovate and create something truly unique. That's why I took a risk and pioneered a new style of salesmanship, using live product demonstrations to sell my products around the world." Chairman Sam told Ninja Van.
"When my nephew (Yap Thiam Boon) introduced me to the concept of online live product demo, I saw the potential for something truly ground-breaking."
So in 2018, Chairman Sam and Boon launched Edmark Live Mall on Facebook Live, allowing customers to shop for kitchen and household items in the comfort of their homes.
He said people still love shopping from stores and traditional marketplaces, but there's something about live selling that captured Filipino shoppers.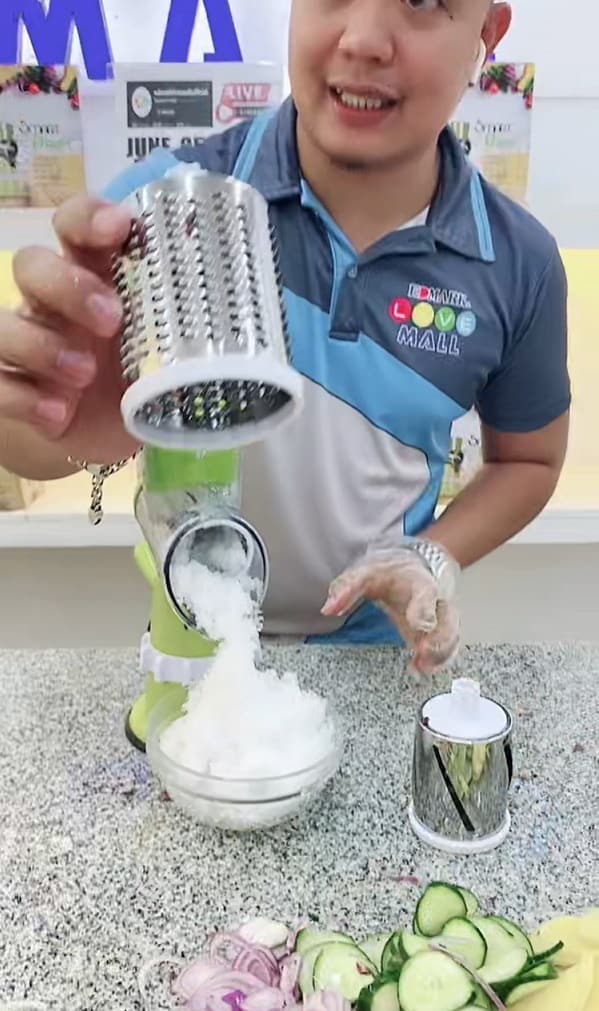 "Live demos and live selling have been effective in providing customers with quick answers to their product inquiries," he said. "Making live selling an engaging and interactive experience for them."
We also call it shoppertainment — combining ecommerce and entertainment to drive engagement and sales online. This trend enables shoppers to see products up close and chat with sellers real-time, just like in a physical store. At the same time, they get to enjoy the live stream.
It's the most convenient and fun way to shop. Edmark Live Mall is also now live selling on TikTok Shop (@edmarklivemallofficial), capturing a new generation of live shoppers.
Also read: What Do Shoppers Love About Live Selling?
Delivering to customers nationwide
EDMARK Live Mall offer a wide range of kitchen and household products, from appliances to must-have items that are "worth every penny."
"Ninja Van has been a valuable partner for our business, helping us to scale and reach more customers than ever before with their reliable and efficient delivery services."
"Our commitment to quality and customer service has paid off, and Edmark Live Mall has become one of the more popular shopping networks on many social platforms," Chairman Sam said proudly.
The Chairman credits their partnership with Ninja Van as one of the recipes for their success. With NV's nationwide coverage, EDMARK was able to deliver to customers in different parts of the country, including hard to reach areas.
He cites Ninja Van's cash-on-delivery (COD) option as important in a country like the Philippines where a significant portion of the population remains unbanked. COD allows customers to pay their orders upon delivery.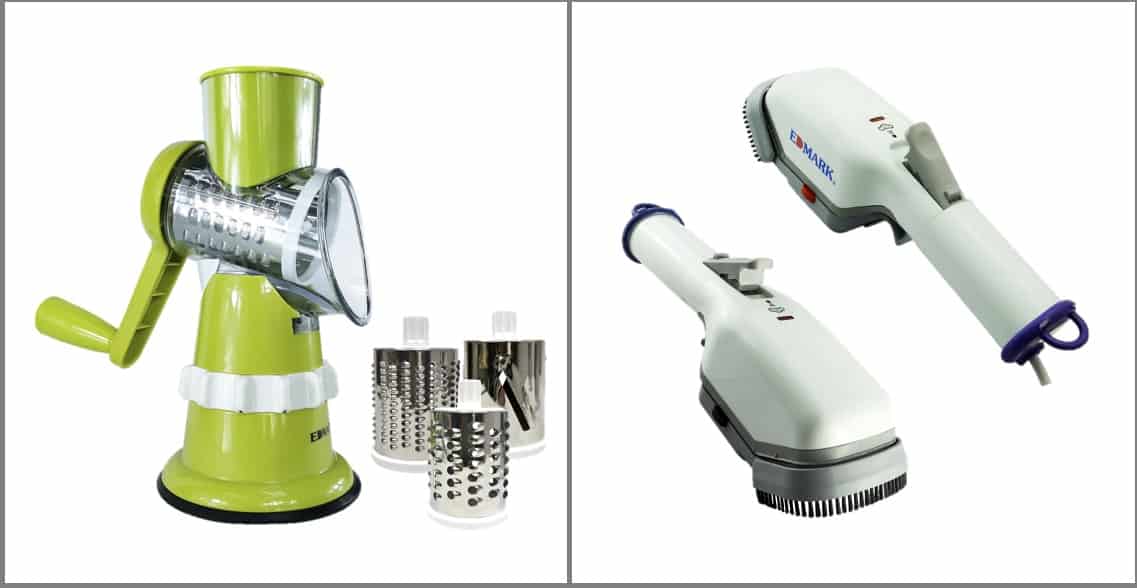 He also praised Ninja Van's reliable and efficient shipping, which has helped them build a strong reputation, encourage repeat purchases and attract more customers.
"Ninja Van has been a valuable partner for our business, helping us to scale and reach more customers than ever before," Chairman Sam shared. "Their extensive network and advanced tracking systems have made it easy for us to manage our orders and ensure that our customers receive their purchases on time and in good condition."
Soon to stream around the world
Other than the Philippines, Edmark Mall also operates in the Middle East, and they're exploring opportunities to expand globally.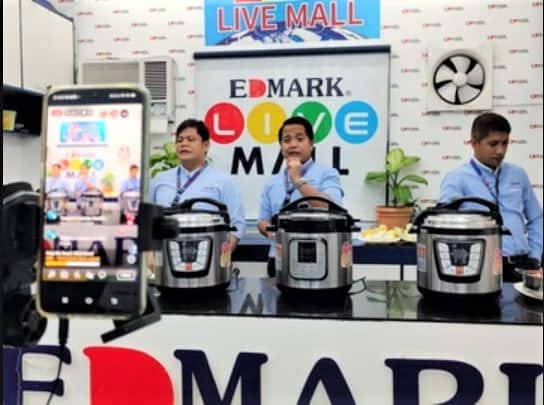 While they're immensely proud of what EDMARK has achieved so far, they also recognize that there's always room for improvement. They remain committed to evolving with the market and delivering value to customers.
"We understand that our journey towards success is ongoing, and we are excited to continue exploring new opportunities and pushing boundaries," the Chairman said.
"Our vision is to see our products become a staple in every kitchen and we are committed to achieving this goal."
Chairman Sam's advice to aspiring entrepreneurs:

"Start with your why. Why are you starting this business? What problems are you trying to solve or what need are you trying to fulfill? I encourage you to take risks and embrace innovation. It's not always easy, but the rewards are well worth it."
Get better shipper experience today!
Learn more about our services and choose the right options that meet your shipping needs.
Check out our top tips to boost your live selling:
How to Win at Live Selling
5 Tips to Start Selling on TikTok Shop
Top TikTok Shippers Share Their Tips for Success